Who they are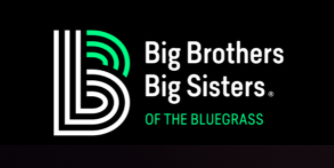 For more than 60 years, Big Brothers Big Sisters of the Bluegrass has operated under the belief that inherent in every child is the ability to succeed and thrive in life. We make meaningful, monitored matches between adult volunteers ("Bigs") and children ("Littles"), ages 6 through 13, in communities across Central Kentucky. We then help develop positive relationships that have a direct and lasting effect on the lives of our young people.
What they did


Big Brothers Big Sisters of the Bluegrass had to find a socially distant alternative to their annual Bowl for Kids' Sake fundraiser. They decided on a hybrid event format that could keep groups separated from one another and also allow for virtual participation at home.
They created a hybrid scavenger hunt event (Scavenger Hunt for Kids' Sake) using Qgiv's peer-to-peer platform. This event encouraged the creation of small teams to fundraise leading up to the event and then participate in the scavenger hunt the day of.
Participants could choose to attend the in-person event with their team or participate virtually. This option opened up fundraising opportunities for those uncomfortable with attending in-person events. The best part? Virtual attendees were given equal opportunity to compete for prizes in the scavenger hunt.
Unlinke other hybrid event formats, virtual and in-person attendees have the same amount of time to complete as many challenges as they can with their team. Plus, additional points were available for reaching fundraising milestones ahead of the event. Structuring the event this way and encouraging friendly competition was a great motivational tool for event attendees.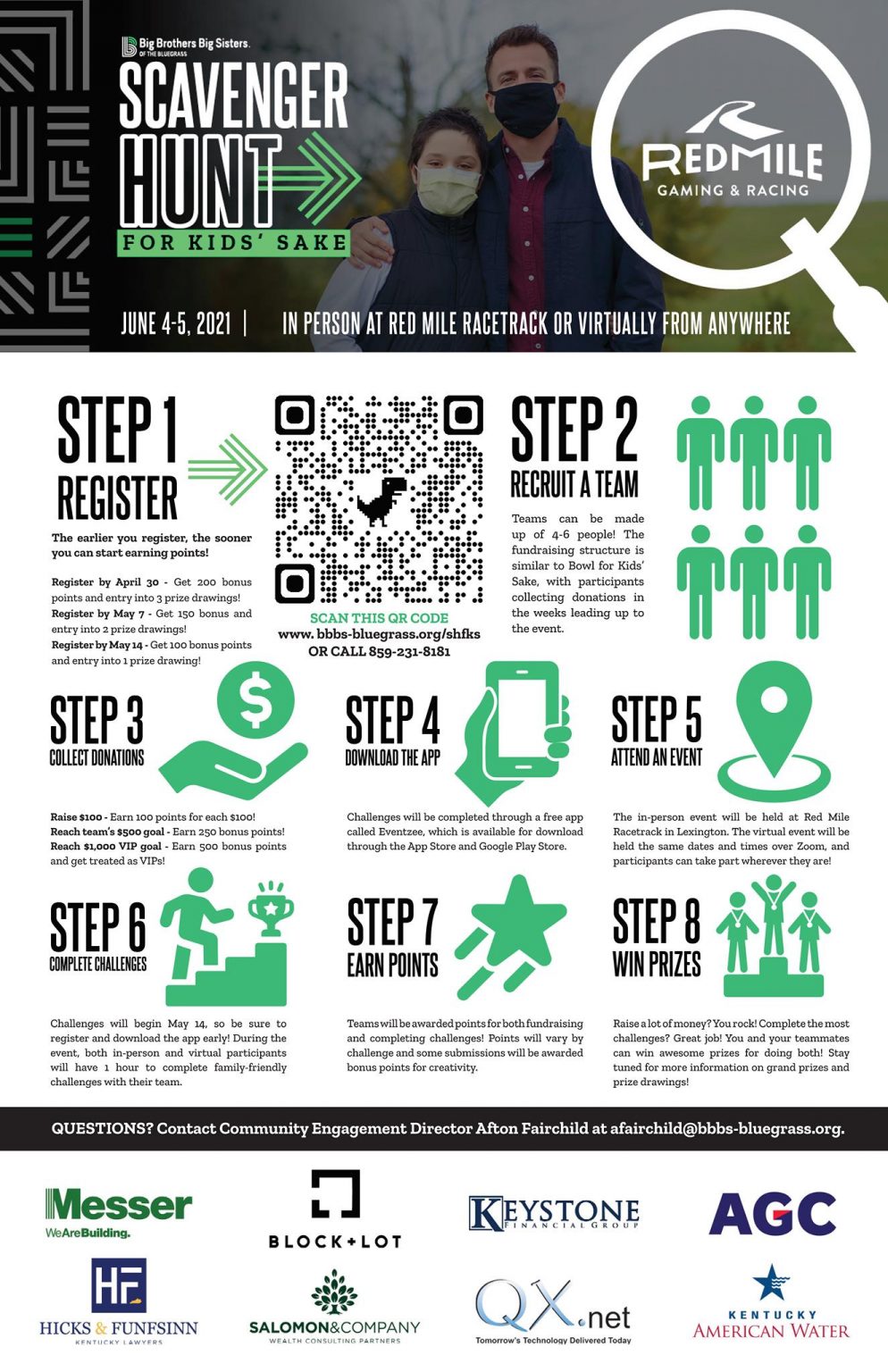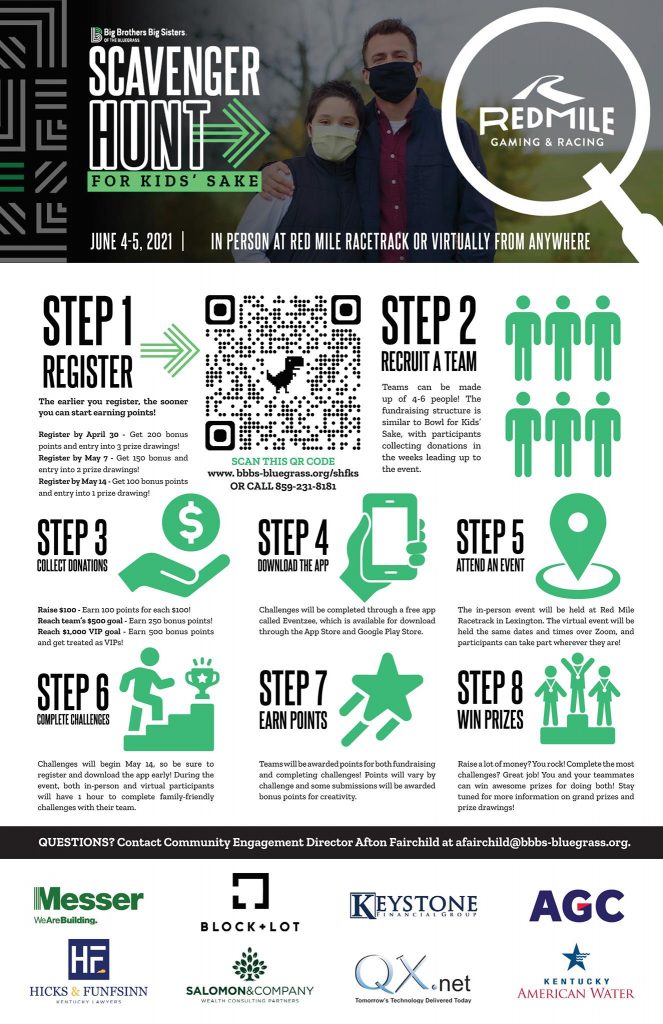 What you can do
Host your own hybrid scavenger hunt event with Qgiv. Big Brothers Big Sisters of the Bluegrass kept scavenger hunt tasks simple and family friendly while imposing a time limit to create a challenge for teams. Get creative and come up with your own ideas for tasks teams can complete within a time limit and award point values for those tasks.
You can host the event in a hybrid format by using socially distanced small groups at the in-person venue and virtual teams participating remotely. They used a scavenger hunt app from Qgiv partner, Eventzee, to manage the number of completed challenges.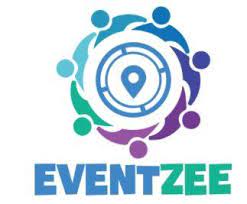 You could have teams submit pictures of completed challenges as an alternative to an app.
Ultimately, your focus should be on fundraising. Incentivize giving by awarding points for teams reaching fundraising milestones. Come up with great prizes for top-performing teams and highlight teams and individuals who raise significant funds for your nonprofit. By creating friendly competition that involves fundraising, you motivate attendees to raise more and earn prizes.
With a peer-to-peer fundraising platform, your supporters can register a team and fundraise online with individual and team donation forms, which makes managing your fundraising event significantly easier.
Ready to give hybrid events a try? We put together the Hybrid Event Planner to help you make the most of your hybrid events. Get your free copy below.