Who they are

SPARK!, a Dallas, TX nonprofit, provides children from second grade to high school with a fully immersive creative environment and hands-on learning that develops their self-definition as creative individuals. SPARK! has helped children develop their creative skills since its founding in 2010.
A nonprofit that's all about helping kids develop their creativity has to be pretty creative themselves, right? SPARK!'s love of creativity can be seen in everything they do, including planning fundraising events.
What they did
Spark! hosts an annual fundraiser called Cocktails and Carnival. They go all out with their event and create outstanding marketing materials, event pages, and recruit great caterers to make delicious carnival food.


Because of the pandemic, the SPARK! team had to transition their annual event to a virtual format… and that meant their supporters might miss out on the carnival food they've come to expect from this event!
Instead of having guests to miss out, the event planners put their heads together to come up with a creative solution. They decided they'd present event registrants with a menu and ask them to pick the foods they wanted. The caterer made the food, and then the SPARK! team delivered the meal kits (dubbed Big Top Boxes) to their virtual event attendees.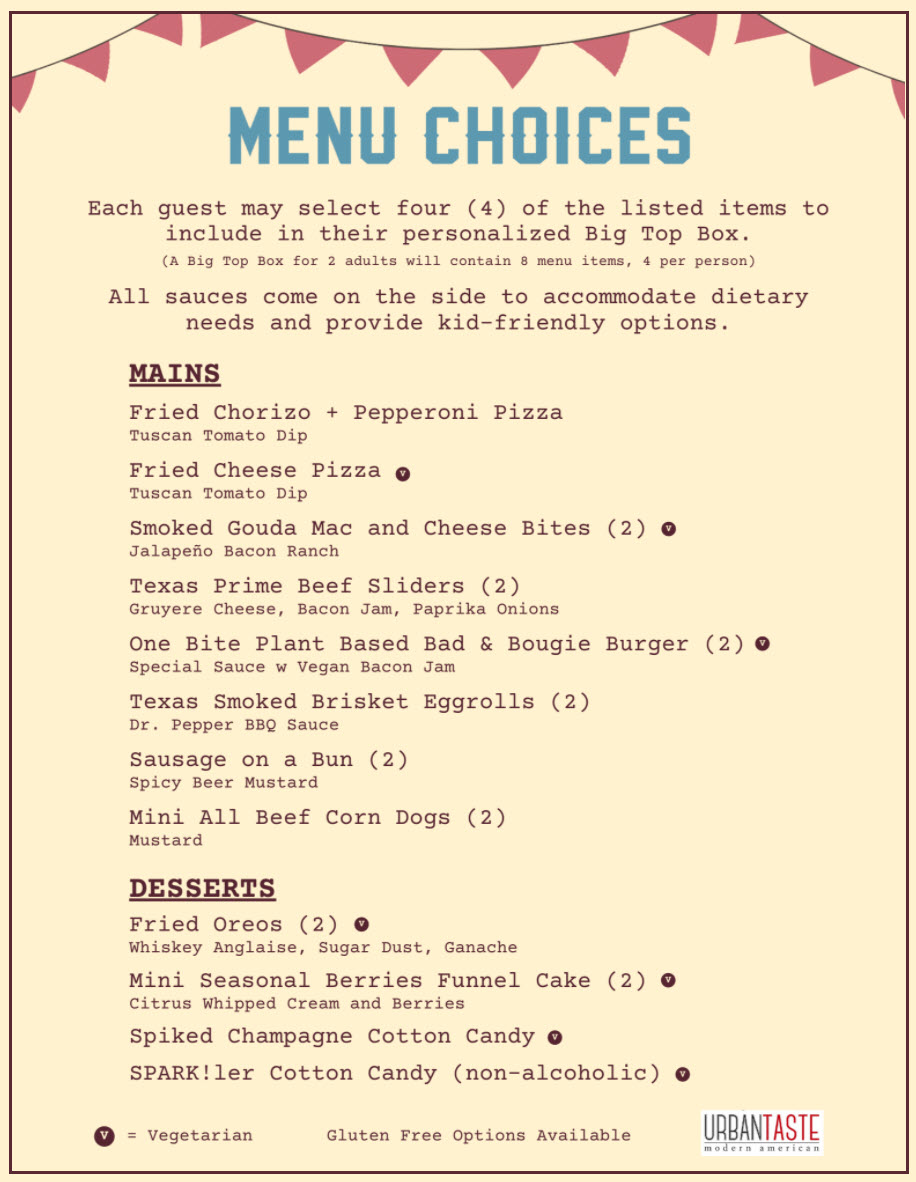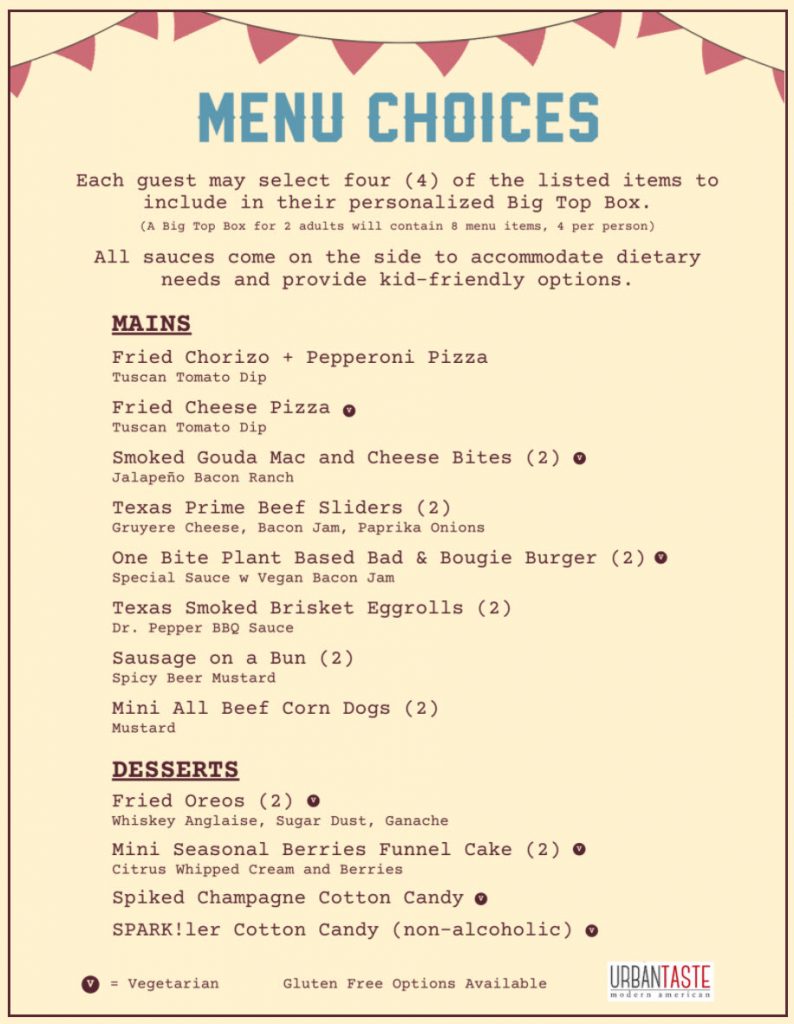 Not only did this strategy keep guests safe, it kept them from missing out on one of their favorite aspects of this annual event. The result? More than 150 satisfied event attendees and a successful virtual fundraising event for SPARK!
What you can do
If you have to convert an annual in-person event to a virtual event because of the pandemic, consider ways to delight and surprise your guests. Think about what your guests will be most likely to miss about your event and determine which in-person elements you can deliver to them for your virtual event.
Everyone appreciates getting goodies. Your event registrants are no different! Surprise them with snacks, party favors, and prizes they can enjoy alongside your virtual event.
Get creative and find ways to incorporate in-person elements into your next virtual event. That can mean delivering goodies and gifts (safely, of course) to your guests before the event and encouraging them to enjoy them the day of.