No matter whether you're a coach for a sports team or the director of an athletic program, at some point, you'll need to host sports fundraisers to raise money for your athletes. From tournament travel expenses to new equipment, it can be expensive to be a part of a sports team. However, you never want money to be a barrier for any of your aspiring professional athletes. Here are a few sports fundraiser ideas to mobilize your fans and support your team!
Basic Sports Fundraising Ideas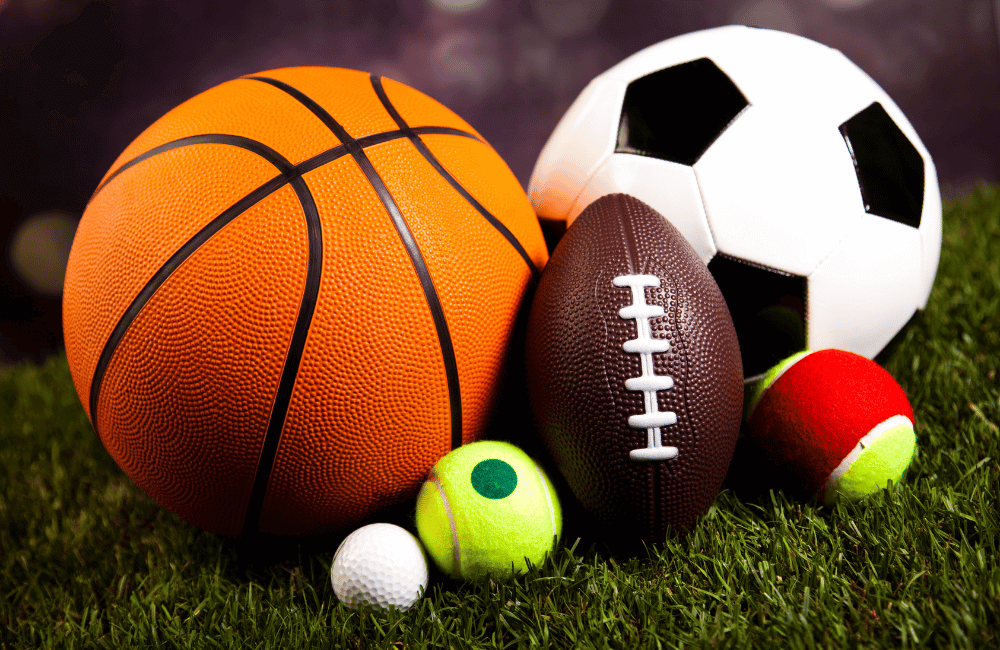 Online donation form
Collecting donations for your sports team or athletic program is simple when you create an online donation form. You can create online donation forms specific to any kind of online fundraising campaign and send the link out to all your supporters in fundraising appeals. In addition to running specific campaigns, you can create a general donation form to easily collect donations on a year-round basis, whenever it strikes your supporters' fancy.
Team sponsorships
Do you have support from local businesses in your community? Sponsorships are a quick and easy way to raise money for your team. Reach out to your team's favorite restaurant to frequent after celebrating a win or shops beloved to your community to see if they would be willing to sponsor your team. You can offer different sponsorship levels with different perks like advertising businesses on your team's jerseys or displaying a business's banner during home games.
Silent auction
Bring together all the sports lovers in your community with a silent auction charity event. You can auction off items like sports memorabilia, tickets to a major sporting league game, or reserved VIP parking spaces and seating during your team's games. When you share your event and provide your supporters with the opportunity to win items they're interested in, they'll come out in full force to support your team.
Hit-a-thon/shoot-a-thon
Get some vital practice in and raise money for your team with a hit-a-thon or shoot-a-thon fundraiser. Have your athletes reach out to their friends and family in the weeks leading up to your event and ask for donations or pledges. Then, you can plan a special day or practice where your team will come together and try to shoot as many baskets as they can or score as many points as they can over a certain time period. You can also ask people to make pledges based on how well your team scores over a certain number of games as well.
Team fundraising letters
Personal appeals are one of the most effective ways to raise money for any cause. Gather your athletes together to write fundraising letters to send out to your fans and supporters. Make sure they explain why they participate in their sport and what it means to them to have your donors' support. Sharing the impact a donation will have on your athletes personally or on the team as a whole will galvanize your supporters to make a gift to your team or program.
Virtual Sports Fundraising Ideas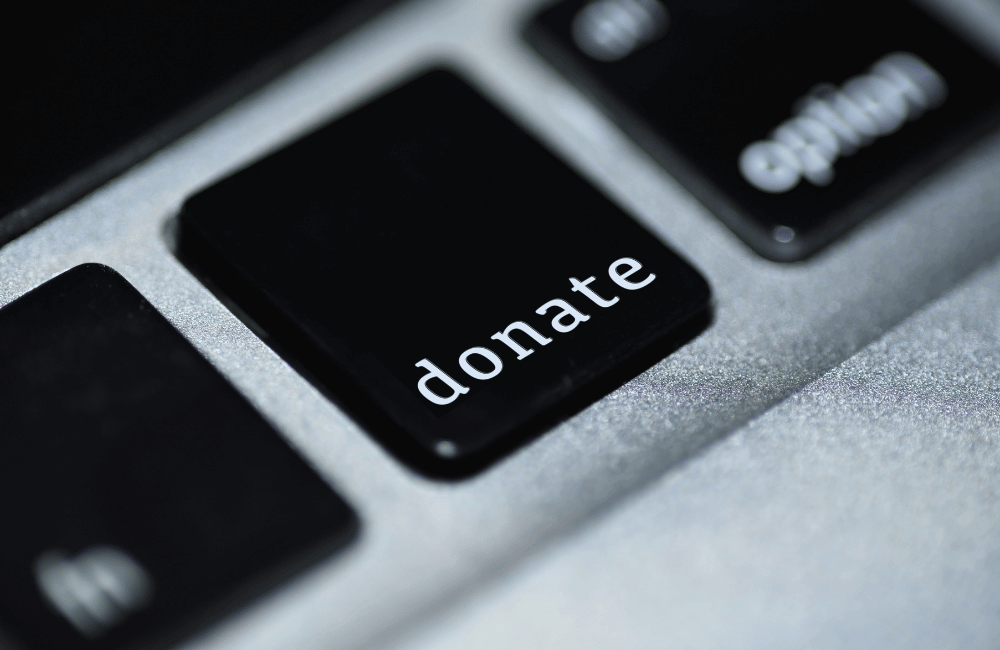 Virtual walk
Take your traditional 5K, fun run, or walk online by hosting a virtual walk-a-thon. With this virtual fundraiser, your supporters and athletes can participate whenever it fits into their busy schedules wherever they are in the world. Set up an online peer-to-peer website and have your team and other participants set up their own individual fundraising pages. They can share those pages with their family and friends to collect donations over the course of the walk. Then, you can either ask your participants to complete the walk over a certain period of time or plan a specific day where they can complete the walk from wherever they are. Encourage participants to share videos and pictures of themselves walking to foster community even from afar.
Step challenge
Get everyone up on their feet by planning a step challenge fundraiser. Your participants will fundraise on your team's behalf and collect donations and pledges based on the number of steps they rack up over a certain amount of time. You can set mini step challenges with milestones for your participants to aim for every day or every week, or just encourage them to meet a certain step goal by the end of the campaign. Make sure everyone is sharing their progress throughout the challenge and has an easy way to track how many steps they're taking.
Team calendar sales
When the new year arrives, so does the need for a new yearly calendar. Take advantage of this opportunity by putting together a team calendar, complete with pictures of your athletes and people essential to the success of your team. Schedule a photoshoot and assign players to different months. You can have them dress up for different holidays and theme your shoot to fit each month!
Team roster campaign
Encourage your supporters to show their support for their favorite players with a team roster campaign. Set up a campaign-specific donation page and ask your supporters to make a donation in connection with the number of their favorite player's jersey number. You can encourage donors to make their donations recurring and offer exclusive benefits to donors who give monthly.
Check out this donation form from Snider Hockey for inspiration for your own monthly giving roster campaign!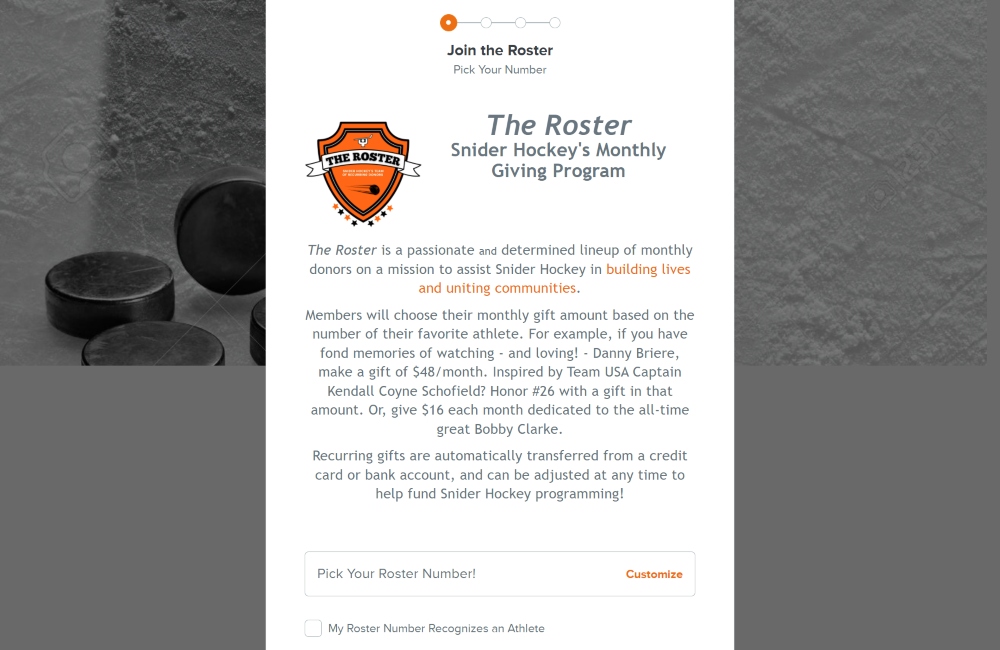 Trick shot challenge
Ready to put your athlete's special skills to the test? A trick shot challenge gives your team the opportunity to show off the skills they've spent so much time perfecting while also raising money for your team at the same time. Host a live event and charge admission to people who come to watch or host a virtual event and have your athletes film themselves making the trick shot and post it on a peer-to-peer fundraising website. Supporters can show their support for the trick shots they think are most impressive by donating to that participant's individual fundraising page.
Youth Sports Fundraising Ideas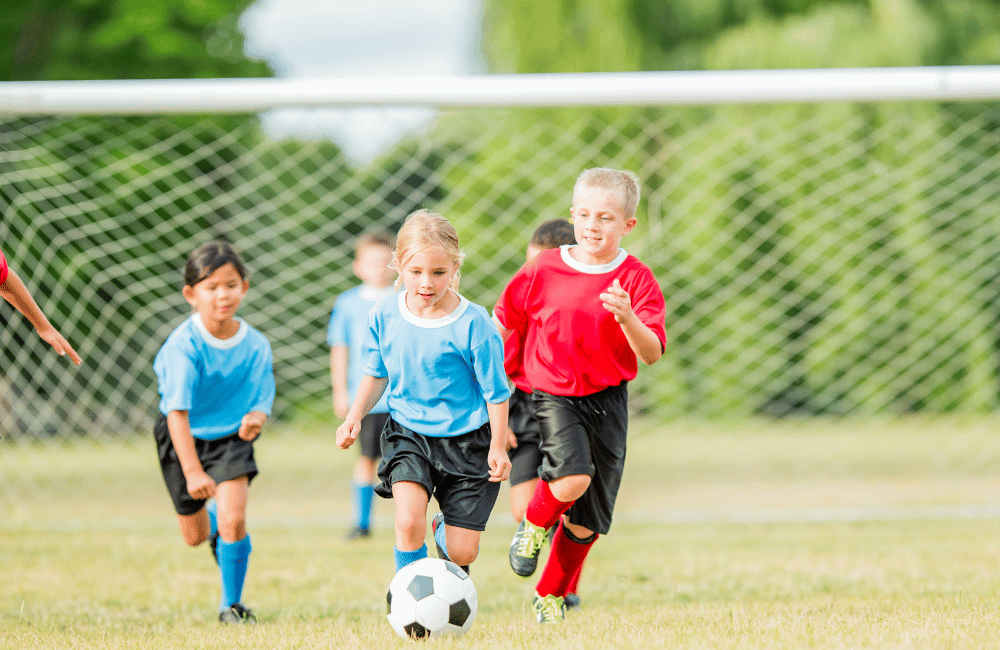 Coaches vs. kids scrimmage
Pit coaches against their players with a coaches vs. kids scrimmage charity game. Kids will love the opportunity to go up against their coaches in a game and see if they can rally their team together to win. This is a fun, family-friendly fundraiser that is sure to bring supporters a lot of laughs as the two teams duke it out to see who can beat the other!
Restaurant fundraiser
Gather your team as well as your family and friends to bond over a delicious meal with a restaurant fundraiser. Partner with a local favorite restaurant and work with them to pick a night for your fundraiser. Then, when families and friends enjoy a meal out at the restaurant, a portion of the profits will get sent to your team. Make sure to advertise this fundraiser in your community and to your team's network to get as many people in to dine as possible!
Fun run
A fun run is a classic peer-to-peer fundraising idea that is perfect for any sports team. Pick a theme and encourage people to dress up in costume to complete the run. Or, have your participants bring their furry friends out to run with them! Everyone will be able to get a little exercise while also having fun and raising money for a good cause.
Home run derby
Hosting a home run derby is a great way to raise money for any baseball team. This is a great fundraiser to host at the middle or end of your baseball season after your players have had time to work on their swing and want to show off to your fans. You can host it as a peer-to-peer fundraiser where players collect donations for each home run they hit, and you can open it up to the community and charge a registration fee for each person who wants to participate.
Field day
Encourage some friendly competition amongst teammates or between teams with a field day fundraiser. You can organize this as a community-wide fundraiser on a weekend or see if you can get the whole school in on it. Set up different challenges and cheer on participants as they try to complete as many as they can. Set a registration fee, sell snacks, and plan some entertainment options for this day-long fundraiser.
High School Sports Fundraiser Ideas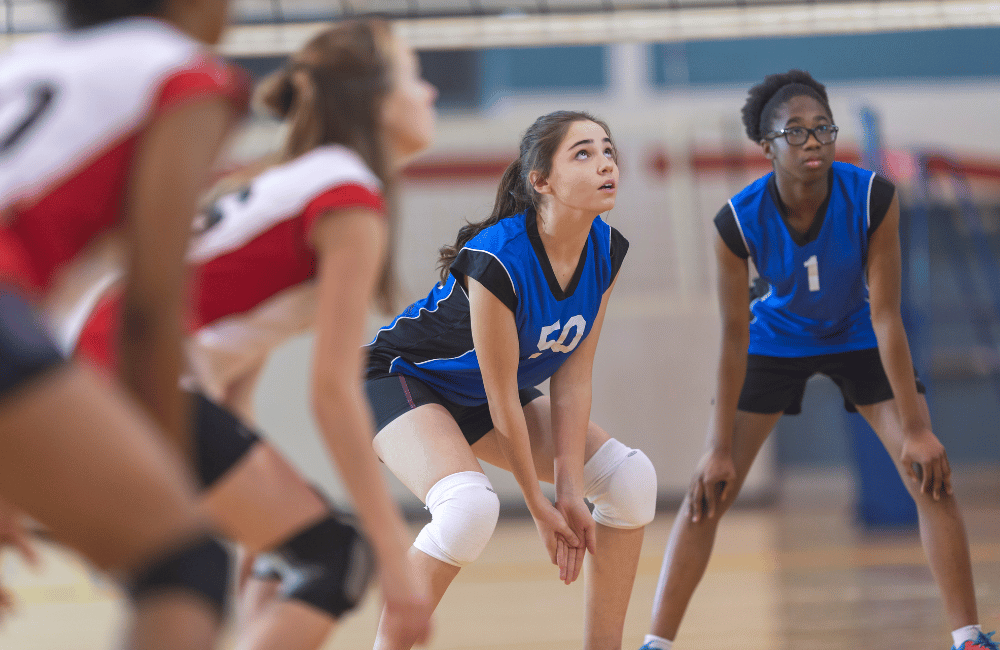 Rent-an-athlete fundraiser
Chances are, there are people in your community who could benefit from having some help around the house. With a rent-an-athlete fundraiser, those people can recruit your athletes to run errands for them or help them do some yard work during a day when they don't have the time to check off their whole to-do list. Advertise your fundraiser to your networks or around your community so everyone can take advantage of this fundraiser!
Spirit wear sale
Give your fans the opportunity to root for their favorite team by hosting a spirit wear sale. Sell t-shirts, hats, jerseys, and other fun items so your supporters can wear their team pride when they're rooting your team on during games. To take this sale virtual, set up an online store where people can purchase items from anywhere at any time. Then, hand deliver or ship the goodies to your fans.
Concession stand sales
It's important to ensure that all of your fans are well fed and have the best snacks on hand while they enjoy the big game. Setting up a concession stand is a great way to feed your fans while raising money for your team. Simply stock up on chips, candy, popcorn, and other snack items to sell, or level up your sales by setting up a grill and offering some delicious barbeque options. Recruit volunteers and parents of your athletes to man the stand and have some of your athletes show up to make some sales before and after your game.
Award ceremony
Acknowledge your athletes' accomplishments at the end of the season with an award ceremony fundraiser. Host a gala fundraiser and have your players and their family and friends get all dressed up to attend. Sell tickets, organize a dinner and some entertainment, and bring everyone together to celebrate your team's wins with a season-ending fundraiser for the books.
Youth sports camp
Your high school sports teams have plenty of skills and talents they can share and teach to younger athletes looking to improve their game. Host a summer sports camp to keep your players' skills sharp as they teach young athletes the ins and outs of the game. Advertise your camp in elementary schools and middle schools and charge a registration fee for anyone who wants to participate to raise money for your team or athletic program.
Travel Team Sports Fundraising Ideas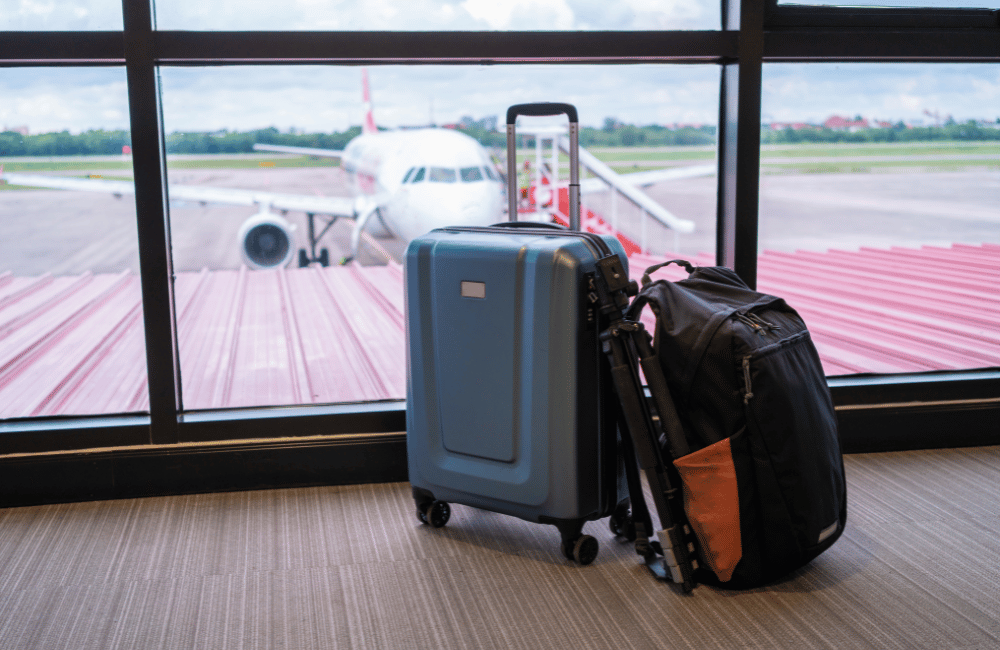 Discount cards
With a discount card fundraiser, you can help your supporters save money while fundraising for your team at the same time. Reach out to local businesses to put together your own booklet of discount cards or partner with an external organization to source discount cards to sell to your fans and supporters. Have your athletes reach out to their networks to make sales and set up an online store where anyone can place an order for your fundraiser.
Equipment drive
Looking to upgrade your sports equipment? With an equipment drive, you can provide your athletes with the tools they need to succeed on the court or field with the help of your supporters. Set up collection points around your community where people can drop off equipment for your team or host a single-day event to build community. You can also set up an online store where people can purchase items for your team instead of going out and buying items themselves.
Tournament charity challenge
A good, old-fashioned bracket tournament charity challenge is an engaging way to raise money for your team. Have your participants reach out to their family and friends to collect donations and pledges before the tournament starts. They can even see if local businesses would be willing to sponsor them throughout the tournament. On the big day, watch your players go head-to-head in a little friendly competition while raising money for your team.
Pancake breakfast
For many sports teams, a pancake breakfast is a delicious fundraiser that brings your players and fans together. Pick a place to host your pancake breakfast and then grab your griddles and stock up on eggs. Your players will flip pancakes and put together plates for your fans as they show up to chow down and show their support for your team. For a virtual pancake breakfast, set up an online store and have your local fans place their orders in the weeks leading up to your fundraiser. Then, on pancake breakfast day, put together plates and deliver meals to your supporters' homes.
Alumni night
Invite your old athletes back out to show off the skills they've still got while your athletes learn from watching your team's greatest legends. Set up a tournament and have your current roster go head-to-head with your veteran alumni players to see who comes out on top. Charge an admissions fee to people who want to come watch and support your team's players, both past and present.
Final thoughts
Fundraising for your sports team or athletic program is a great way to offset costs for your players and help them get one step closer to achieving their dreams and getting the win. There are plenty of options for fundraising for teams of any sport or any size, even if it takes a little bit of creativity. Just make sure to have fun and involve everyone, from your fans in the stands to your athletes themselves!