You wouldn't know it from looking at the unassuming facade of Central Florida Speech and Hearing Center, located in an old strip mall on the south side of Lakeland, FL… but truly amazing things happen inside. Once you (or in our case, all 30 of you… we stopped by for a visit!) walk through the doors, you're greeted by a wall of smiling people who support the Center, many of whom are very well-known in the city. It's obvious that CFSHC is a respected organization. Why? They work magic.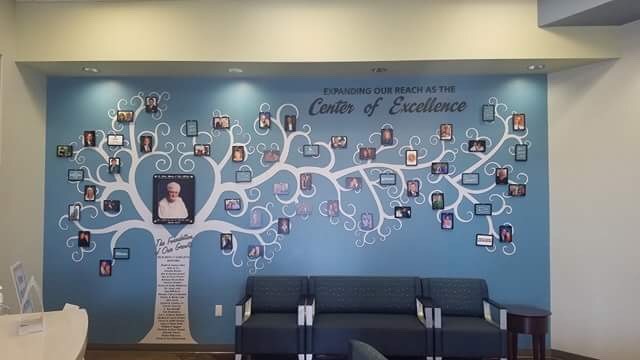 CFSHC is the region's leading provider of care for patients with communication difficulties, providing high-quality speech, language and hearing services for patients of all ages and incomes—and they really mean of ALL ages. Their youngest patient is just four months old, while their oldest is 103! The Center's services are much-needed in the community, especially for the roughly 250 children they see each week for speech therapy services, 92% of whom require subsidized funding. There are still over 100 children on a waiting list, and an additional 90 visit the Center for audiology services.
Just a little taste of the magic CFSHC works can be seen in their 2016 Child of the Year, Christopher Rollins. When he first visited the Center, he was non-verbal and communicated though a series of complex gestures. After the Center fit him with hearing aids and set him up with speech therapy, he was able to learn to communicate using an iPad and gained an unbelievable amount of confidence. The photos below show the dramatic change in his attitude… he even set up that pose in the second picture himself!
The services offered by the Center's staff are top-notch, being administered by highly-qualified speech therapists and audiologists. Such highly-skilled work carries a price tag higher than many non-profits are used to seeing for employee salaries because of the specialized training and schooling the Center's staff has under their belts. To raise funds for aiding clients who need subsidies, for improvements, and to keep the best of the best as employees, The Center holds two large fundraising events each year that bring in over $100,000 each.
Up until 2017, the Center managed both fundraising events by tracking and recording votes manually in spreadsheets. The time it took was overwhelming, with contestants constantly stopping by the office to drop off cash and checks, calling and texting to see where they were in the standings, and asking whether votes had been recorded.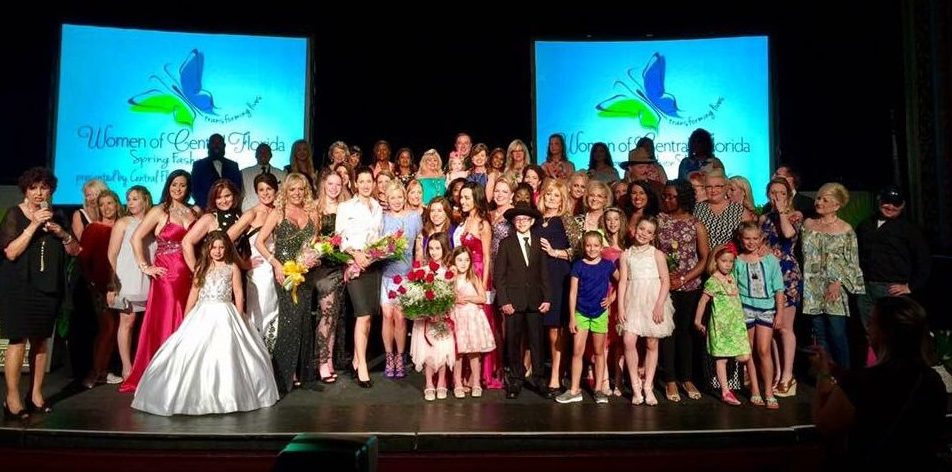 The Center set up their 2017 Women of Central Florida Spring Fashion Show on Qgiv's peer-to-peer platform, went through complimentary training on the system's functionality, and then sat back and reaped the benefits of having an online system do most of the work for them!
Implementing such a quick and easy way for supporters to go online and cast their votes made a huge difference—their giving increased 300% over the prior year's fashion show!
"If we had not changed our setup to Qgiv's peer-to-peer platform, it would have been a nightmare to keep accurate records the old way— manually on spreadsheets. We will never do another event without Qgiv!" – Debbie Burdett, Vice President of Community Engagement