Text messages aren't only meant for communicating with family or friends—they're meant for fundraising too! Text marketing has skyrocketed in popularity over the last five years, and its popularity has spilled over into the fundraising world, specifically education fundraising.
51% of people who visit a nonprofit's website do so on a mobile device and the number of donations made on a mobile device increases each year. Your alumni, parents, and potential donors are more likely to read a fundraising text from your school than an email or direct mail appeal. Whether you're promoting a digital fundraising campaign or reinforcing the message in a recent fundraising letter, text fundraising is a must-have strategy for your school.
Read our five tips for successful text fundraising for education to learn how you can get started!
1. Create a recognizable keyword
Keywords are, well, the key to receiving donations! Your text keyword is what your potential donors must type out to receive a text link to your donation form. Your keyword should be something that's easy for your donors to remember and that's easy for you to market. Check out the examples below!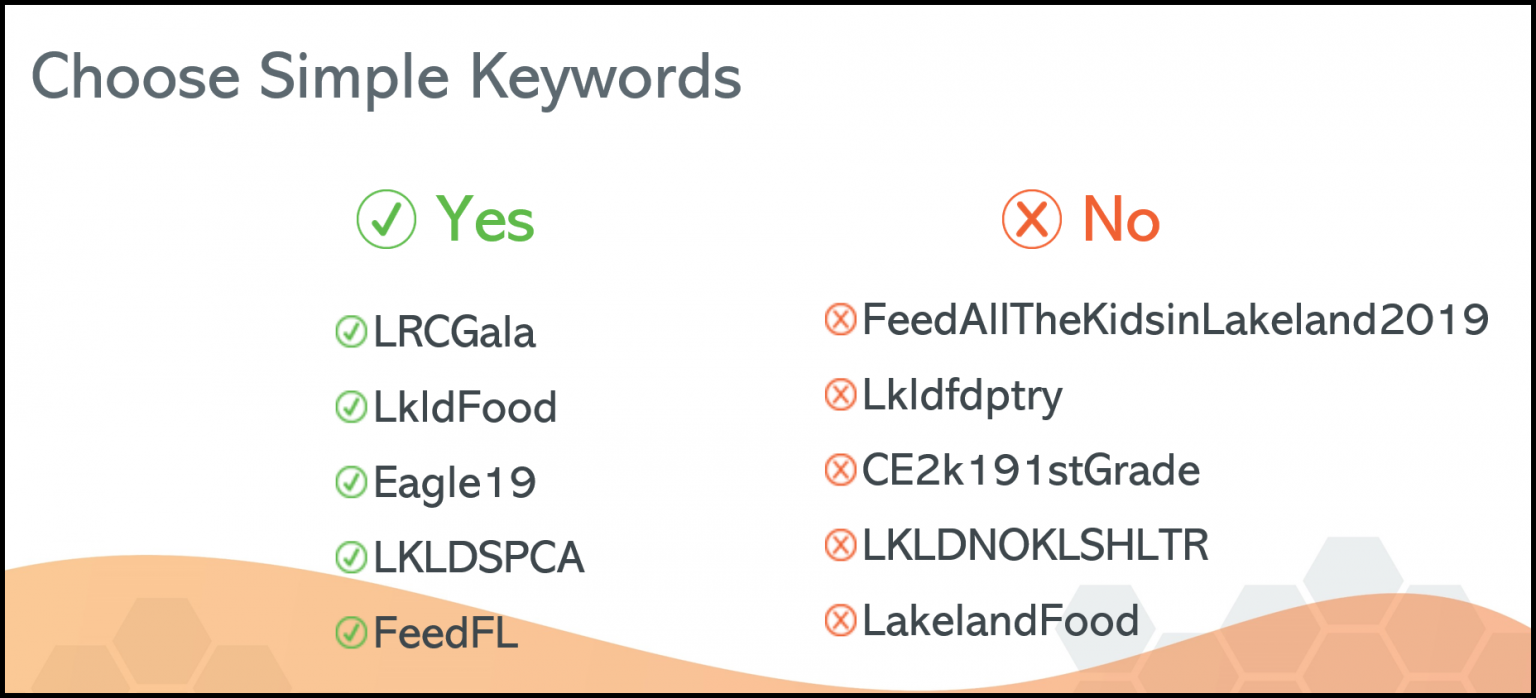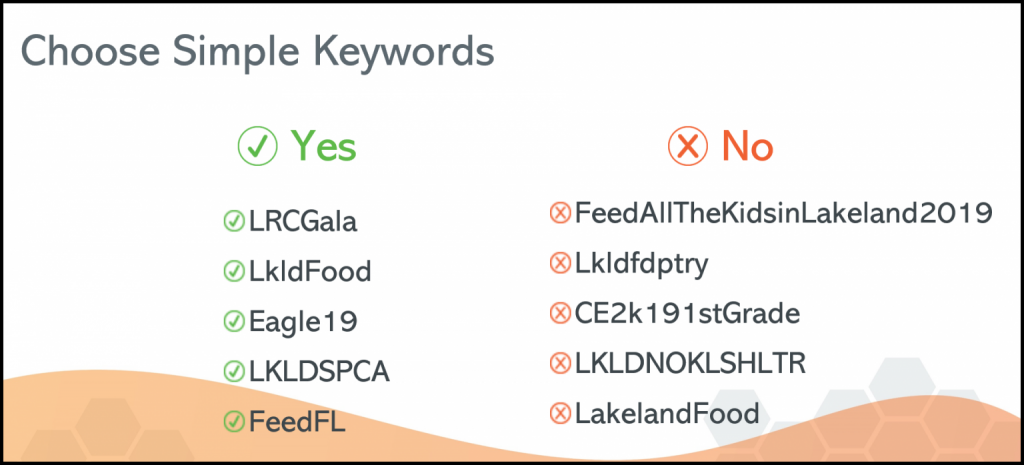 An overly complicated or hard-to-spell keyword can make it frustrating for donors to give. If your keyword is a shortened version of your school name, corresponds with a class year, or uses the title of a recent fundraising campaign, you've successfully made a keyword that's memorable and is more likely to be used by supporters to give to your school.
2. Make your call to action clear
Your outbound text messages shouldn't be the same length as a fundraising appeal letter. Try and keep your text message between two to four sentences. Keep the text message clear and concise and end with a link that takes your supporters to your donation page.
Check out the examples below for inspiration! And if you need some more help crafting your outbound messaging download our free Nonprofit Text Message Templates.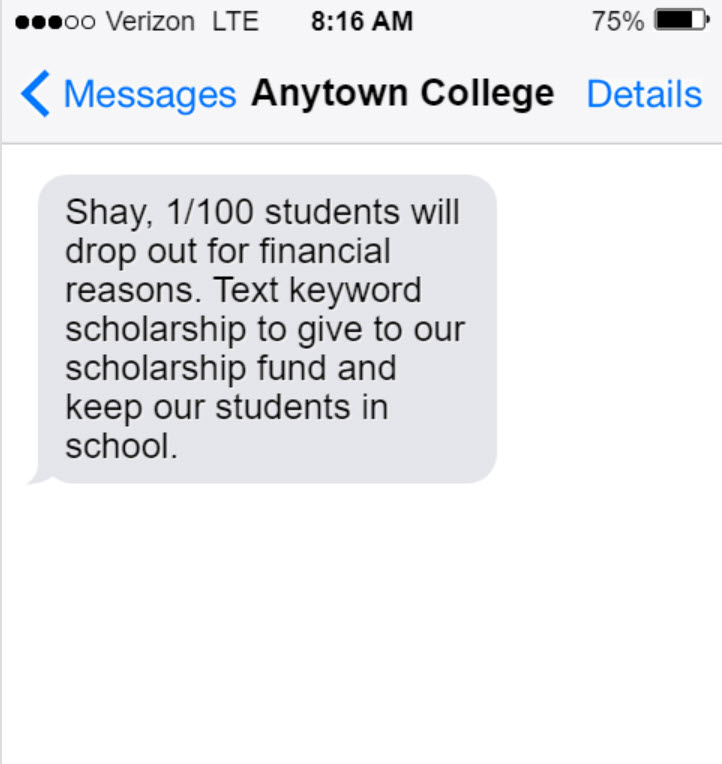 3. Make sure your donation form is mobile friendly
The goal of text fundraising is to receive donations. If your text piques someone's interest, one of the first things they'll is visit your school's online donation form. If they land on a page that isn't mobile friendly they most likely won't even bother to donate.
Nonprofits Source's research shows that nonprofits can increase donations made on their online forms by 126% if they optimize their forms for mobile.
Donations made online are like online purchases. Donors go to your website, conduct research, and complete a transaction if they like what they see. That's why a mobile-friendly donation page is so important!
If the online shopping experience is bad on a mobile device, many consumers will find a site that works better. Your donors will do the same thing if your donation form doesn't work on their mobile device.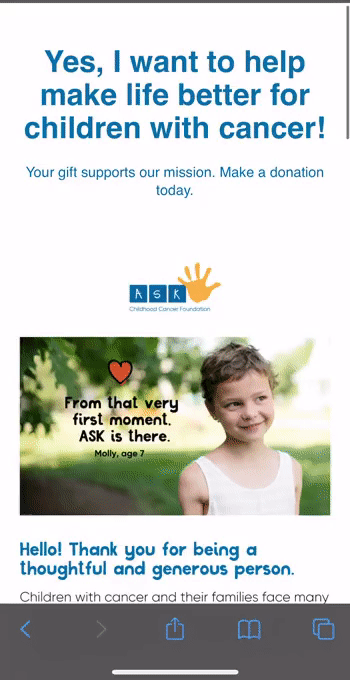 Above is an example of a Qgiv donation form that is mobile friendly. Our donation forms are optimized for mobile users so you never have to worry about confusing your donors with a page that's tough to navigate. Learn more about our donation forms here.
4. Utilize multi-channel marketing
Multi-channel marketing can help increase the success of your text fundraising campaign. By posting information about your campaign and its keyword on social media, your website, or even print materials, you're increasing awareness of your campaign. This will ultimately result in more donations. Pilgrim Pines boosted the success of their text fundraising campaign by sharing their keyword on Facebook along with different media (a donor testimonial, graphics, etc.).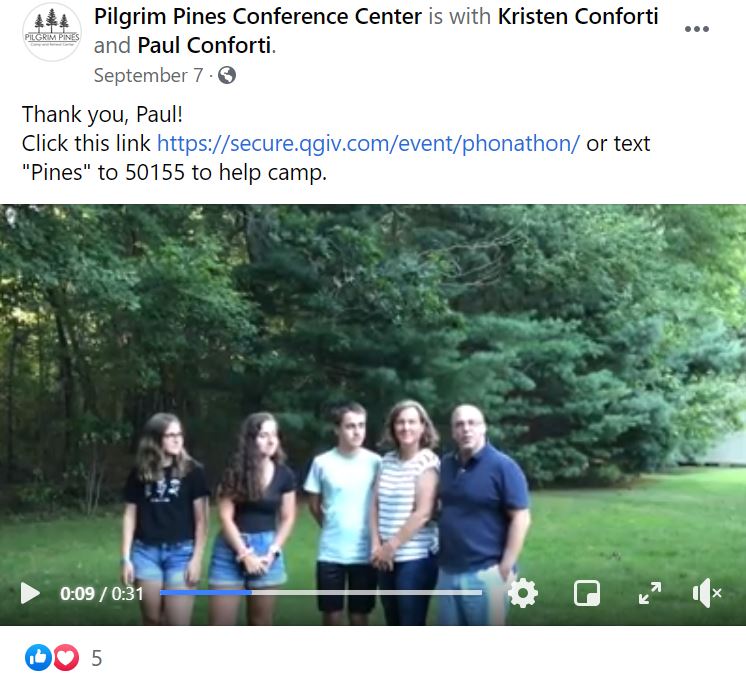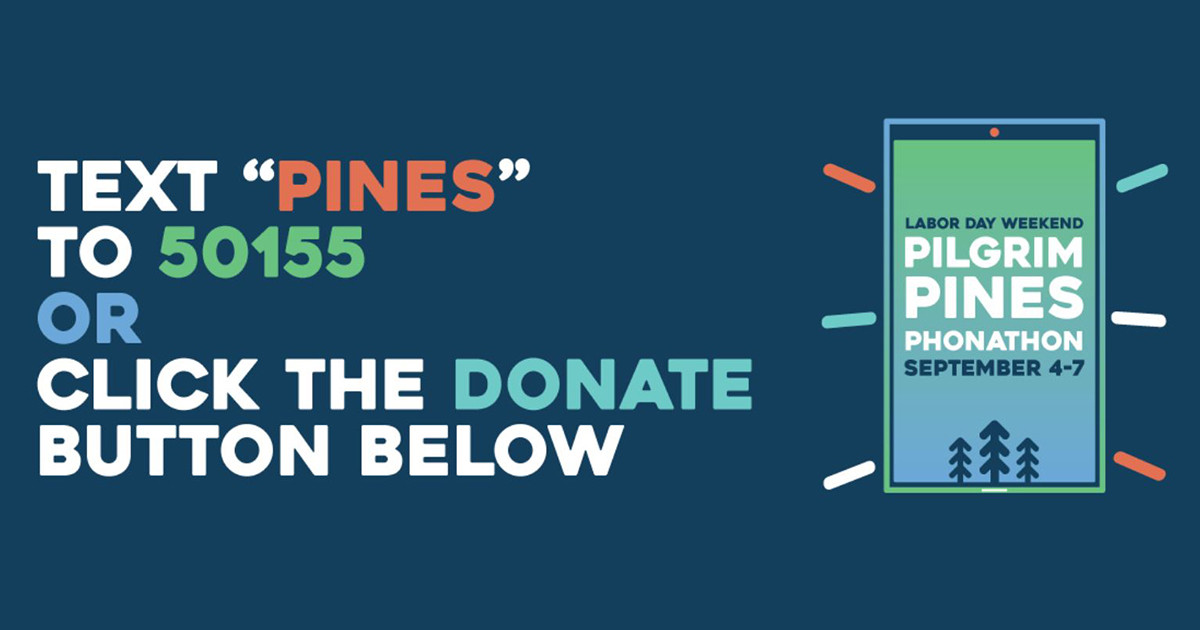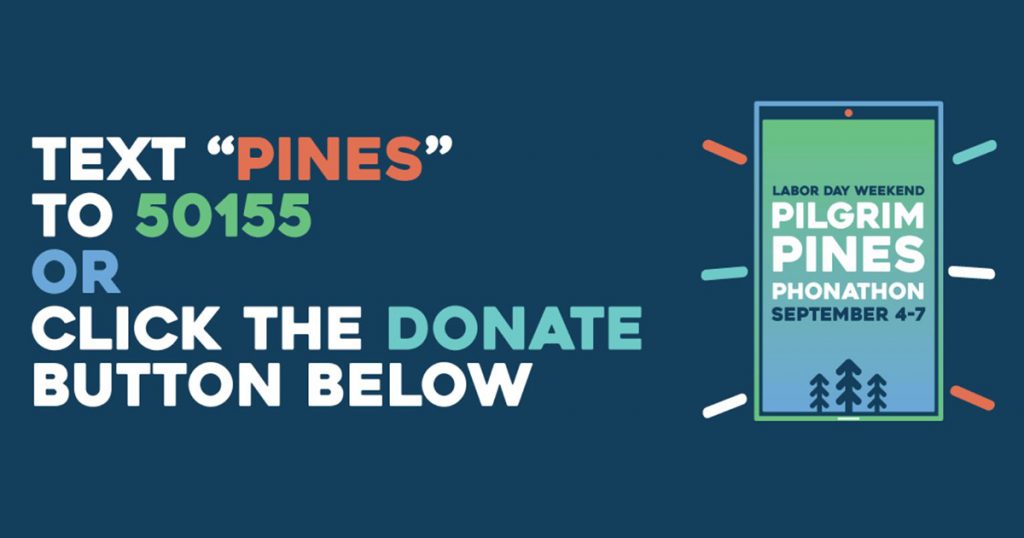 Regularly updating your social media feeds regarding the text fundraising campaign is a great way to talk at length about the impact of donations for your school, what donations will accomplish, and publicly thank those who got involved.
You can also post similar updates on your website or contact your supporters via email with instructions on how to give to your text fundraising campaign. A multi-channel approach will broaden your audience and give more people the information they need to participate in your campaign.
5. Use your texting tools for more than just direct fundraising asks
To properly steward your donors and retain them, you must do more than just ask for money. You have to show your donors the impact of their gifts and thank them! For your text fundraising campaign to be successful in the long run, you can't forget your donors. Text fundraising for education is still all about relationship building!
Steward your donors by sending a final text sharing the total amount raised, thanking donors for what they made possible, and reiterating what you're planning to do with the money raised. Your final message could also invite donors to stay involved. Provide links where they can sign up for your newsletter, opt in for other text message lists, or follow your school on social media. Check out the example below!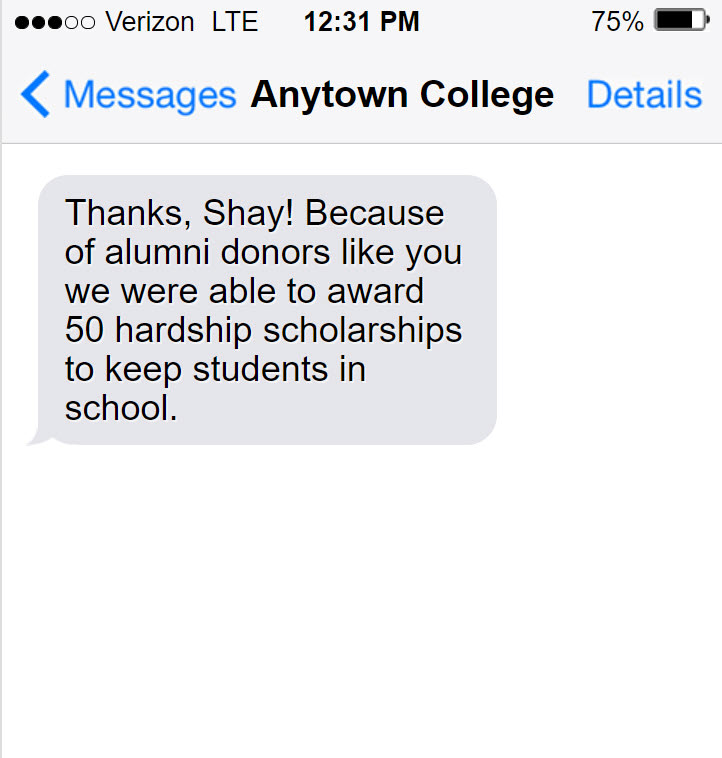 Conclusion
With multi-channel marketing, stewardship, simple keywords, and clear CTAs, your text-fundraising will be a success! Your outbound texts can be used to raise funds in conjunction with a virtual event, build off of an annual fundraising campaign, and provide supporters with opportunities to engage with your school. The possibilities with text fundraising for your school are endless! For more tips check out the resources below: