---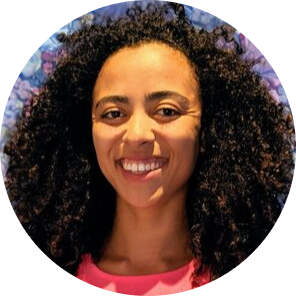 Morgan McLenan works on the Project Team at Donorly, where she is able to strengthen development initiatives for critical nonprofits. Strategic partnerships and research inform her approach to new challenges and when drafting fundraising communications. When she's not working to exceed development goals, you can find her hanging out with her cat, spending time outdoors, or going to the gym.
It's been proven time after time that data-driven strategy creates the most successful fundraising results. The challenge can be in knowing which nonprofit data to prioritize, along with how to evaluate it and use it to make improvements.
Specific key performance indicators allow you to gauge opportunities for growth and identify what works best for your fundraising efforts. These same metrics are important to track during crises to effectively determine which indicators can signal alarm. Data is best utilized when information is organized and synthesized over the long-term, allowing you to seize opportunities when they arise and avoid potential pitfalls.
What do we mean by "data?"
In this context, we're focusing on information that you can gather about your constituents to help meet your organization's goals and fulfill its mission. Useful analytics come from a comprehensive data set, typically from a donor management software, that can be manipulated into an intuitive report that anyone can digest.
Reports generated around donor engagement can measure campaign involvement, giving history, and other trends that can help guide your strategic processes. Transaction reports can clearly outline useful information like total giving, recurring payments, recurring forecast, and details on matching gifts. Advanced reports can highlight information like new donors, at-risk donors, and lapsed donors. More specific reports from peer-to-peer fundraising can transform donor data into segmented information about participants, donations, teams, badges earned, and inventory details. Service integrations with giving forms can work with your CRM and email marking software to further enhance your data set and inform your reporting strategies.
What can data help your nonprofit achieve?
According to Target Analytics, the average nonprofit is missing out on $3,781,461 in untapped giving potential. The research firm's analysis across thousands of nonprofit organizations revealed that an average upgrade capacity of $52 was possible for annual donors and a potential lift of $1,197 existed for major donors, simply due to under-asking.
The data already being collected about supporters holds insights that lead to more successful campaigns and fundraising efforts that generate greater revenue.
Making the most of metrics means helping your organization's leadership understand and apply the data purposefully.
To be strategic with your data means to identify which questions you want to try to answer. This will guide you when determining what information to collect from supporters. When you can answer those questions with the pertinent data, it creates multiple opportunities. A simple report transforms into a narrative about your organization, allowing you to celebrate what your organization has achieved and set sights on where it's headed.
Through the power of data, your nonprofit can increase retention of donors and diversify the donor pool. Donor retention and diversity are integral to sustaining an organization through meaningful fundraising strategies. Research like individual bios, donor rankings, and wealth screens all serve to inform staff and board members on the complexity of their current and potential donors, and in turn, better determine cultivation and stewardship strategies. Armed with a greater understanding of your donor base, your organization's leaders can deftly navigate relationships with potential donors and existing members of your donor community.
Data that points to the past creates an opportunity to predict what will drive future successes. When utilized to its potential, it will help direct your fundraising planning and strategy by answering the following questions:
Which of our supporters are the most loyal? Who is ready to give?
Which campaign strategies generate the most donations?
Where should we focus our attention?
What tools should we invest in?
Let's take a deeper look at how data can lead you to the answers to these questions.
Which of our supporters are the most loyal? Who is ready to give?
Effective research and data collection will highlight a donors' giving history, affinity to give, and capacity. Being armed with such valuable information will help steer your decisions around how and when to cultivate relationships. Wondering when to make a big ask versus provide an impact update on a previous gift? Again, looking to the past will help gauge future successes.
Relationship-building efforts will reveal which donors, members, activists, partner organizations, and volunteers are most loyal to your organization through their responsiveness and engagement. It's crucial to continuously build and re-evaluate these relationships, as the more data you gather, the better you'll understand your donors and the more powerful and personalized your outreach will become. Prioritizing donor surveys and engagement trends fosters an improved experience for each supporter and improves your ability to provide an individualized experience based on their history with your organization.
2. Which campaign strategies generate the most donations?
Being aware of email open rates and clicks is very helpful when determining how to best focus your outreach efforts. Rather than sending out the same email to your entire constituency, think about meaningful and specific ways to segment your audience. Gathering personal information about each constituent allows for more flexibility and strategy when drafting outreach.
Segmentation by region, wealth capacity and past event attendance are useful ways to focus communications. Consider how much communication is too much and at what rate recipients begin to unsubscribe. What do your donors respond to and what piques their interests?
3. Where should we focus our attention?  
The idea of data analysis is to work smarter, not harder. And it's easier than you may think to implement and measure metrics and key performance indicators; start by maximizing your database's information to its fullest potential and consider other channels through which you can gather valuable data (i.e. newsletters, surveys, event attendance). Keep the data organized and as consistent as possible.
Outcome metrics can prove particularly valuable, again following the idea of looking to the past to better inform the future. These metrics measure outcomes for programs which can be compared to previous ones. Tracking them consistently, like monthly or quarterly, can guide decision-makers when setting goals and outlining what steps are needed to reach them. These metrics can also help point your organization prioritize and focus your attention around the most effective, fruitful campaigns.
Examples of outcome metrics are:
Fundraising Efficiency = Fundraising Expenses / Contributions
Operating Reliance = Unrestricted Program Revenue / Total Expenses
Program Efficiency = Program Expenses / Total Expenses
Donor Attrition = Lapsed Donors / Total Number of Donors
Useful metrics vary by organization and mission. Pick metrics that help you to understand your progress in achieving your mission and outlined goals. For example, RIP Medical Debt is a non-profit whose mission is to end medical debt and to be: a source of justice, a unique solution for patient-centered healthcare providers, and a moral force for systemic change. This important effort is made possible by geographically specific, peer-to-peer fundraisers. Regional metrics about where donors are located compared to where medical debt is available to abolish provides essential context when drafting outreach to constituents. Information like previous debt abolishment and historic debt availability for specific geographies offers impactful context when framing conversations with potential fundraisers or donors.
4. What tools should we invest in?  
It is important to take note of which charitable giving tools/platforms increase your nonprofit's giving engagement, from new and old donors alike. Meeting donors where they are and making it as simple as possible for them to contribute to your mission is extremely important. Segmenting gifts by source provides a helpful perspective when comparing campaigns and giving channels. Whether it be social media, direct mail, or email that gets the best response, be aware of their effectiveness when deciding what resources are most useful to your efforts.
Simultaneously, it's important to understand and make use of broad fundraising trends, such as those that come from the longest running, annual report on U.S. charitable giving, which we've highlighted below. (Published by Giving USA FoundationTM & researched and written by the Indiana Lilly Family School of Philanthropy)
According to Giving USA FoundationTM, there was an estimated $471.44 billion donated to charitable causes in 2020. The total includes unallocated giving, which totaled $22.13 billion, along with the following sources specified below
Trends in giving by source for total giving in 2020:
Giving by individuals comprised 69%or $324.1 billion of total giving
Giving by foundations – which includes grants made by independent, community, and operating foundations – amounted to 19%or $88.5 billion of all gifts made in 2020
Giving by bequest accounted for 9%or $41.9 billion of all gifts made in 2020
Giving by corporations comprised 4%or $16.8 billion of total giving in 2020
This report also outlines 2020 trends in giving by type of recipient organization. Find data about the top 5 giving areas below:
Religious organizations received the largest share of charitable dollars in 2020, at 28 percent or $131 billion
The education subsector comprised the second-largest portion of charitable dollars in 2020, receiving 15% or $71.34 billion of total giving
Human services organizations ranked third in total gifts received, at 14% or $65.1 billion of charitable dollars in 2020
Gifts to grantmaking foundations comprised the fourth-largest share of charitable dollars in 2020, accounting for 12% or $56.1 billion of total giving
The fifth largest portion of charitable dollars in 2020, public-society benefit organizations received 10% or $48 billion of total giving
Consider checking out the full report here for a more in-depth analysis of charitable giving trends over the past 10 years. Educating yourself on these statistics creates a helpful context when strategizing your processes for building donor relationships and growing your organization. Comprehensive reports like this one can help your organization understand how overarching giving trends are pointing towards or away from causes like yours and plan accordingly
Conclusion
To be effective with your data, you want to put it at the forefront of your work. Research and data analysis are valuable tools that can enhance your fundraising process, not hinder it, or create more work for your team.
Shift your thinking towards data-driven decision-making. Communicate the importance of consistent data collection to all levels of the organization and it will become a part of your entire team's culture and philosophy. This is possible when you center your strategy and planning around what the data shows, as well as keep vital information easily accessible to your team (such as in a CRM). Continue to track metrics and key performance indicators to highlight significant achievements, short-comings, and more. Now that you understand the significance of consistent data collection, you're ready to put your analytics into action! Check out Donorly's Step-by-Step Fundraising Plan Template for Nonprofits for strategies about setting fundraising goals, identifying target donors, and developing outreach tactics. The next thing you know, you'll be well on your way to making your data work for you.
About Donorly

We value relationships and are proud to connect nonprofits to our partner network and hope this helps increase your nonprofit's effectiveness and success. We proudly partner with Donorly, a consulting firm focused on empowering nonprofits to fundraise beyond their size by collaborating with their unique personality and culture. Their efficient fundraising solutions are built on a foundation of comprehensive donor research.