Who they are

Union County Education Foundation is a nonprofit that's laser focused on "supporting students and encouraging educators" in Union County Public Schools. They primarily fulfill this mission through college scholarship programs for students and grants for classroom teachers. Their partnership with the school district helps them be champions for public education in their community. They work hard to:
Provide technology, curriculum enhancement, and innovative programs for public schools
Recognize and encourage excellence and leadership in students and teachers
Ensure support for future generations
What they did
Union County Education Foundation is hosting a silent auction, Black Tie Blue Jeans, with a themed wine pull to support their fundraising efforts. Because they understand that not every supporter will find something to bid on, they created a wine pull fundraiser that they can host alongside their silent auction for additional revenue.
Diversifying where their revenue is coming from will help them reach their fundraising goals even if there are attendees that don't bid. Why? Because there's still a chance they'll take part in the wine pull even if they aren't bidding.
Auction attendees pay $25 for a pull and each pull gets the attendee a bottle of wine. The wine can vary in value, which is what makes this such a fun sub-event for attendees. There's a chance of pulling an expensive bottle of wine during the event! No matter their luck, the person picking the wine gets to enjoy their bottle with family and friends either at the event or at home.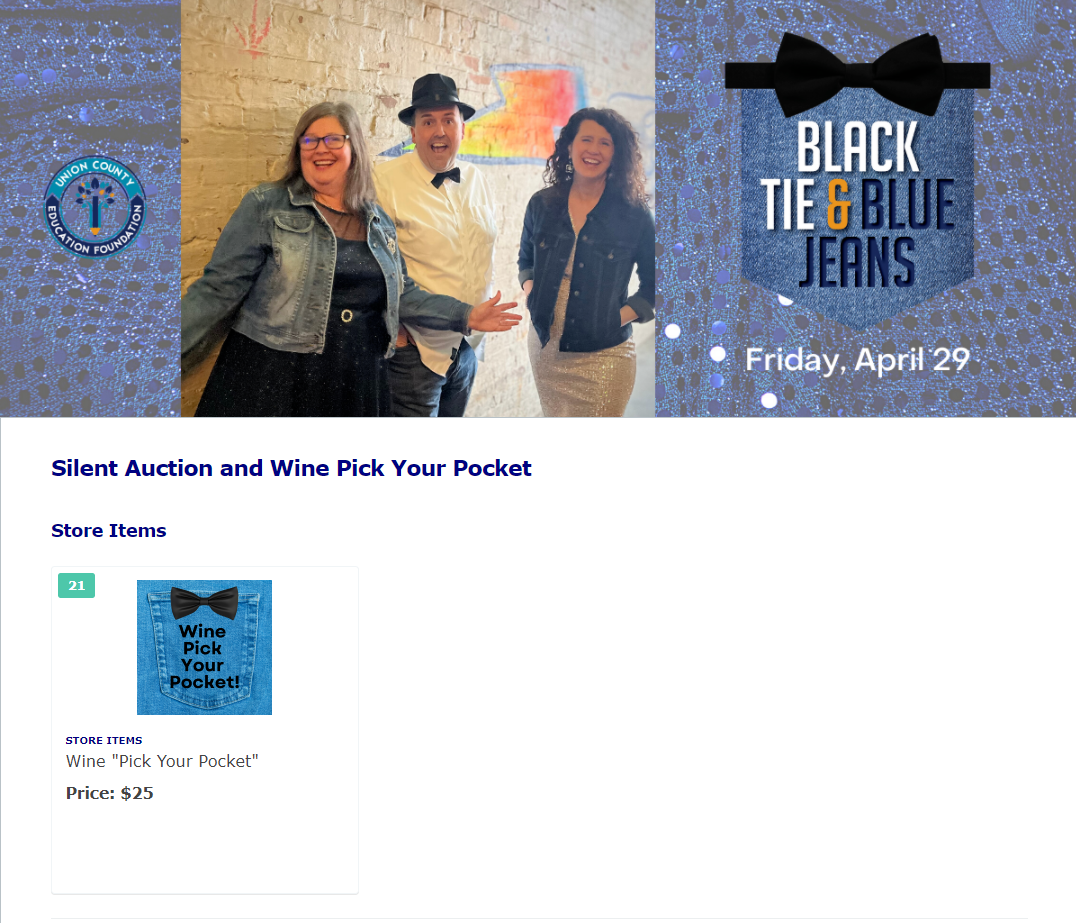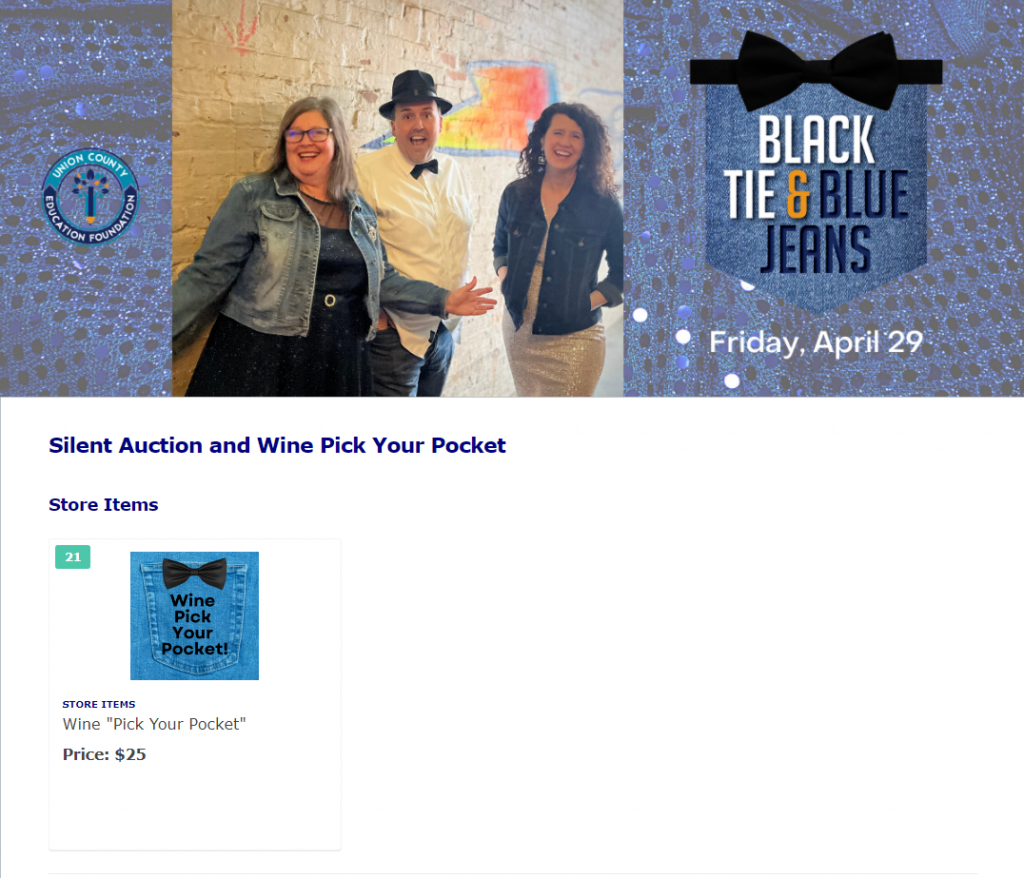 What you can do
Provide additional ways for supporters to give to your nonprofit during a silent auction event! Not all guests will come ready to bid on auction items, but many may take part in events like wine pulls and raffles as a way to contribute even if they're not bidding. This can help get your silent auction to its fundraising goal without putting all of your eggs in one fundraising basket.
If you want to do a wine pull at your auction, get bottles of wine donated to your event. This can be tricky to pull off, so be prepared to buy bottles of wine too if need be. If buying wine, be sure to choose a variety of whites and reds at different price points. Then, figure out the average cost of your purchase and price your pull higher than that average to make a profit on each bottle pulled.
Before and during the event advertise the wine pull and hype it up. Let people know there are some expensive varieties of wines up for grabs and then let the wine pull begin!
Not a Qgiv client or curious about hosting a silent auction to support your mission? Request a one-on-one demo or give us a call at 888.855.9595.