Who They Are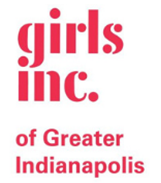 Girls Inc. of Greater Indianapolis is a nonprofit whose mission is to inspire all girls to be strong, smart, and bold. They work to empower girls of all backgrounds to be proud of who they are while working toward creating bright futures. They hope that all girls will have the chance to grow up healthy, educated, and independent. Girls Inc. of Greater Indianapolis has served almost 4,000 girls in their community.

Through carefully curated programs hosted by trained volunteer facilitators at various schools and community centers, they're able to create a curriculum that features courses on common issues many girls face. Some of these age-appropriate courses tackle topics such as conflict management, college and career planning, and body image.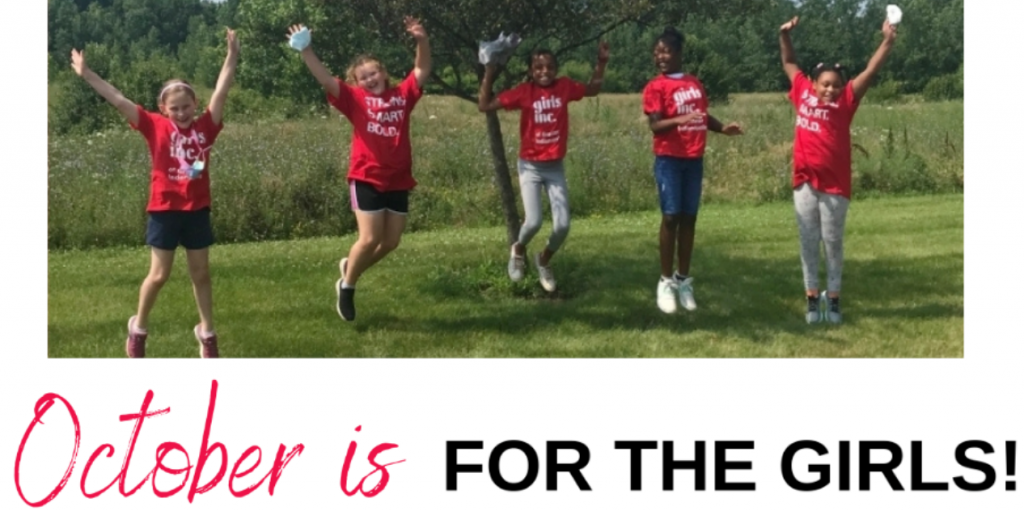 What They Did
Girls Inc. of Greater Indianapolis is encouraging their supporters to celebrate the International Day of The Girl, on October 11th, all month long by fundraising and spreading awareness. Supporters are encouraged to celebrate their interests by creating unique, volunteer fundraising events. As you can see below, the campaign's peer-to-peer site features clear calls to action.


Potential donors and corporate partners can easily find information about how to register their own events or learn about sponsorship opportunities. Their site also features an embedded video to highlight their mission.
What we love about this campaign is that Girls Inc. of Greater Indianapolis makes it easy to get involved by including a link to an activities and resources page on their upper navigation bar. This page features an extensive list of fundraising ideas grouped into 4 main categories.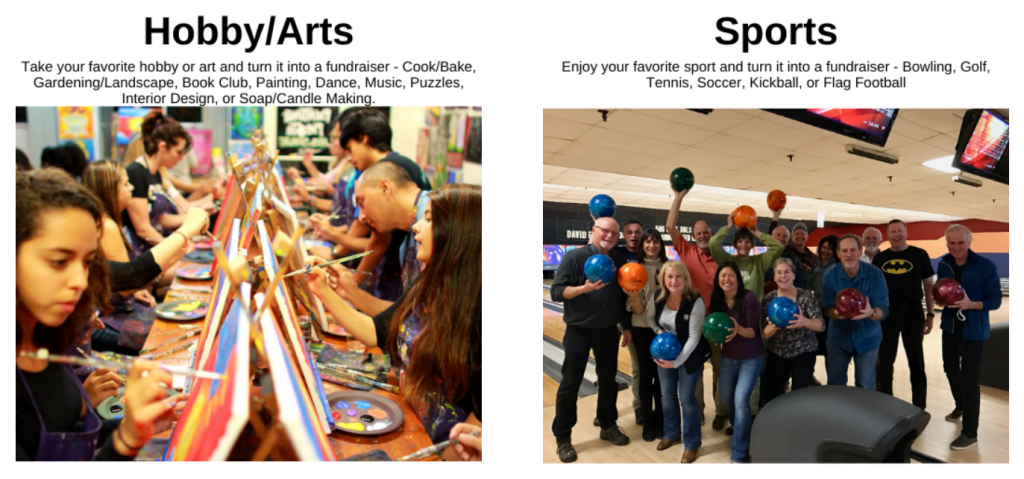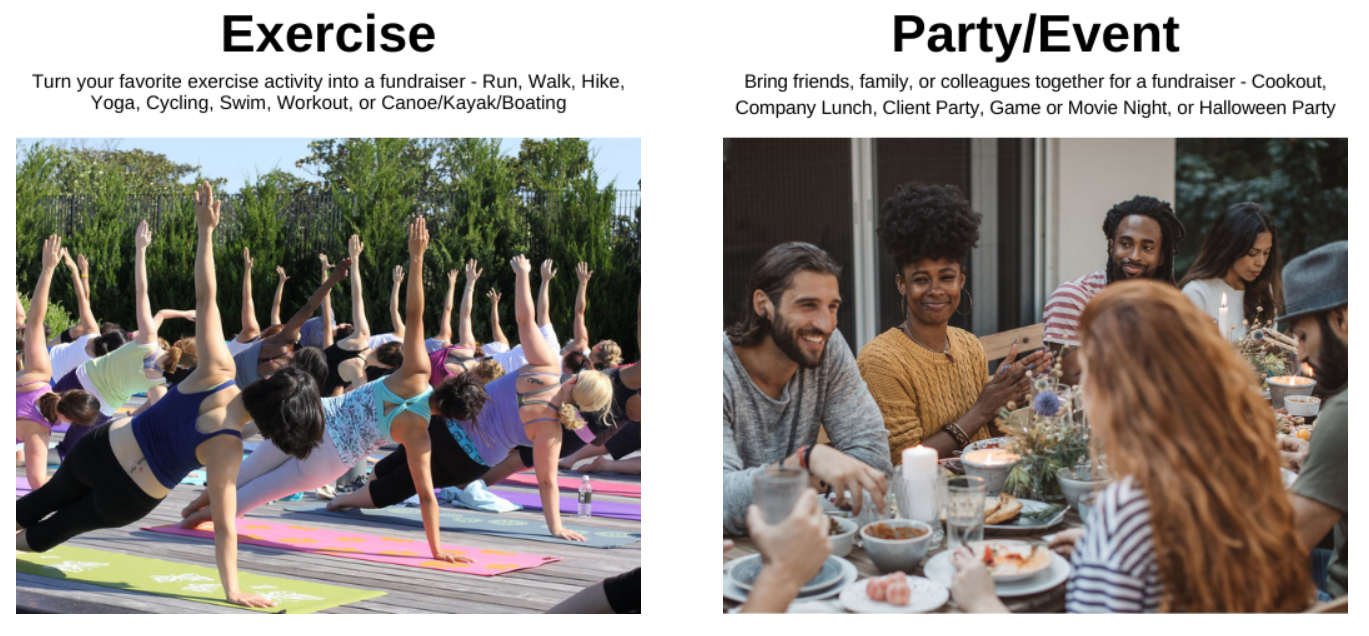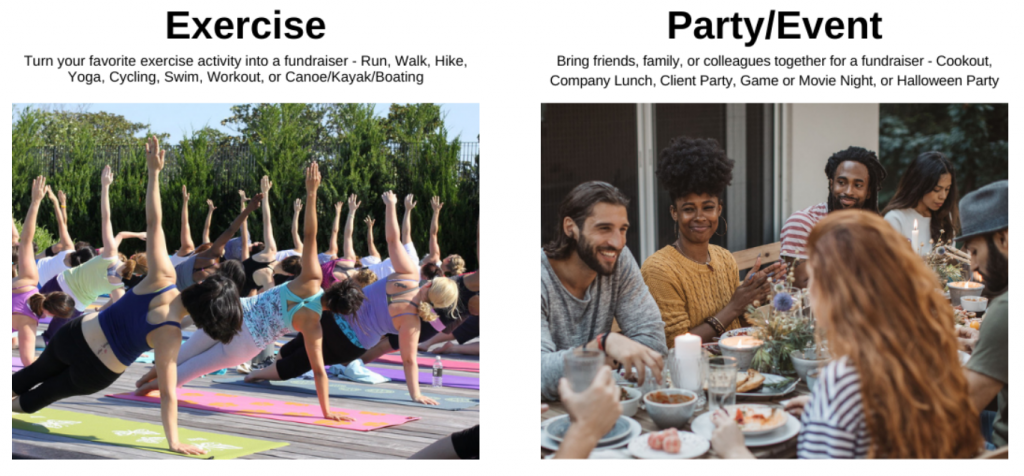 As you can see below, they break down the resources fundraisers will have at their fingertips during their individual campaigns and events. They take it a step further by including a link underneath the resources to a Google Drive where you can access some downloadable fundraising assets.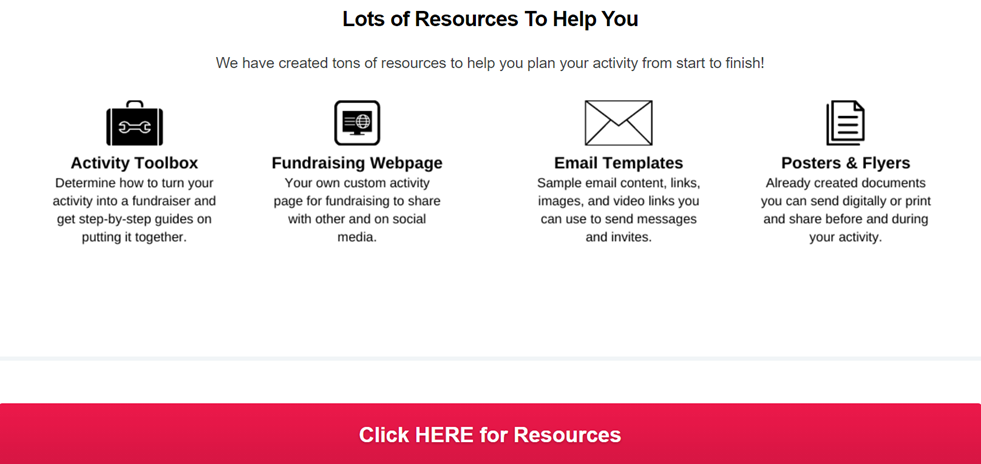 What You Can Do
Centering your campaign around a day or month that is focused on your mission is already a great strategy for fundraisers and we explored this idea in our last Bright Idea blog.

As a nonprofit employee, you know how important it is to recruit and retain volunteers and advocates that are passionate about your mission. You probably also know that not all volunteers are going to come to the table with knowledge on how to fundraise and that even the most amazing supporters may feel overwhelmed by the idea of trying to figure out what to do to raise money.
Having pre-made downloadable assets and communicating proactively what resources fundraisers can expect is a surefire way to help your volunteer fundraisers create great, turn-key events. Another key take away is to remember that your volunteers are going to have diverse talents and strengths. Coming up with an extensive list of ways they can get engaged will help inspire and attract a variety of volunteers!
Fundraising should be fun, that's why it's called FUNdraising, right? It's up to you to coach your volunteers so that they have fun raising those funds! Help them help you by setting them up for success and ensuring they have everything they need to fundraise effectively. Remember, the more successful your volunteer fundraisers are, the more you'll raise for your mission so we encourage you to read more about how to host your own successful peer-to-peer campaign.

Want to learn more about Qgiv's peer-to-peer platform? Request a demo today!