If there's an awareness month all nonprofits should have on their radar, it's Global Volunteer Month! While you should be showing your volunteers love all year round, starting April 1st, Global Volunteer Month gives you the opportunity to shower your volunteers with a little bit of extra love. Learn more about Global Volunteer Month and get a few extra tips for showing your appreciation to your own volunteers this month!
About Global Volunteer Month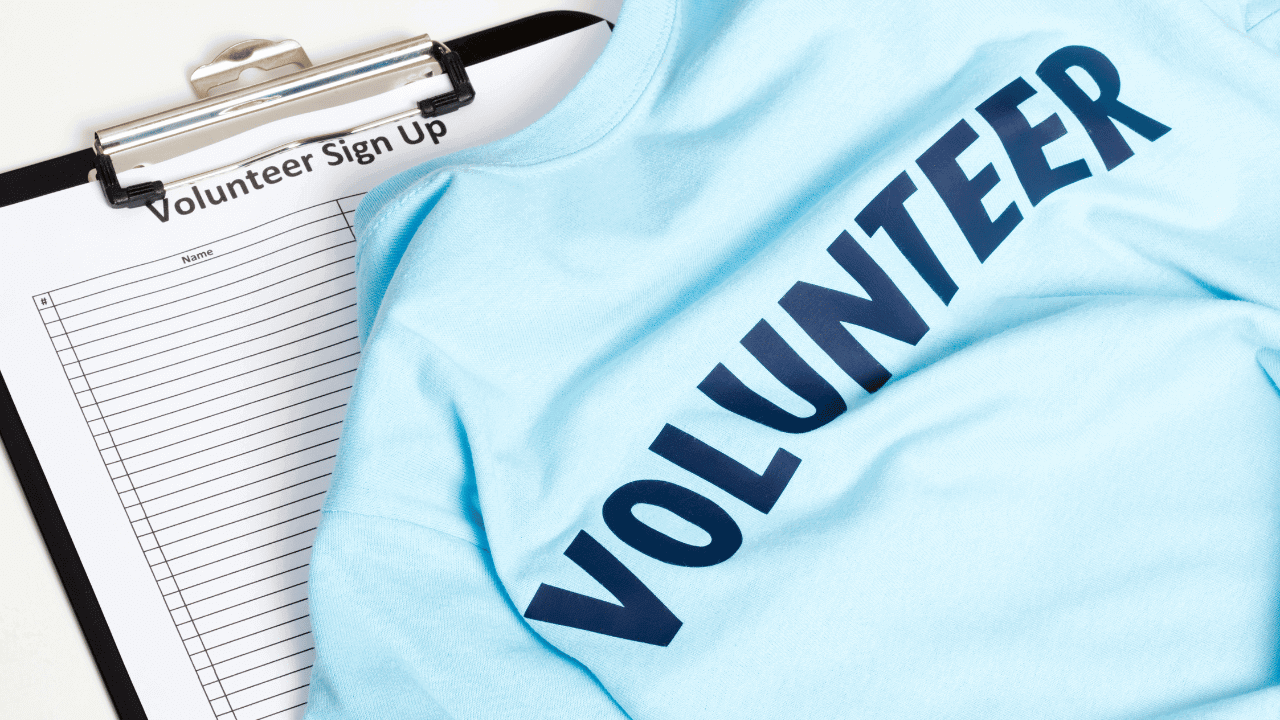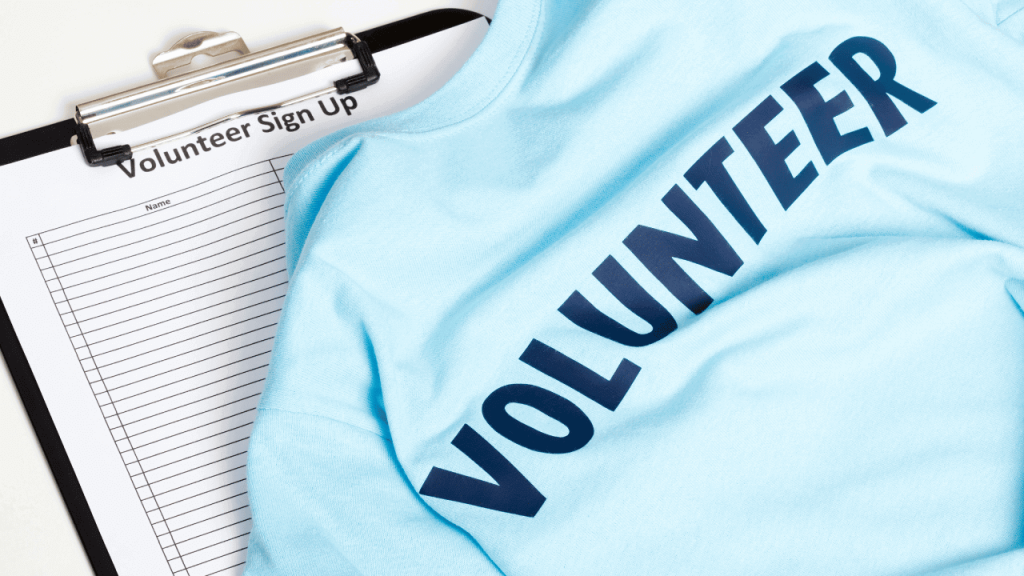 The idea for Global Volunteer Month came about in the early 20th century when organized volunteering became more popular. For organizations like the Red Cross and other agencies, opening up their volunteer opportunities to the broader public became necessary to escalate humanitarian services and respond quickly and more efficiently to crises around the world.
The first official volunteer awareness week was launched in Canada in 1943 to pay tribute to the many women who contributed to efforts during World War II to collect supplies and help wounded soldiers. A year later, President Nixon created the first U.S. National Volunteer Week, which was eventually expanded to a full month. In 1990, the global community officially designated April as Global Volunteer Month.
In the United States, President George H.W. Bush launched the 1000 Points of Light campaign to firmly establish National Volunteer Month in April and to honor volunteers across the nation. He also founded the Points of Light Foundation as an independent, nonpartisan, nonprofit organization to encourage the spirit of service in Americans everywhere.
The foundation eventually merged with the National Volunteer Center Network and the HandsOn Network to become the largest volunteer management and civic engagement organization in the nation and make volunteer opportunities more accessible to everyone.
National Volunteer Week is still officially recognized during the third week of April every year and the Points of Light Foundation designates a theme for the week every year. The 2023 theme for National Volunteer Week is "Celebrate Service." This theme encourages people to use the week as an opportunity to shine a light on the people and causes that inspire us to serve.
How to celebrate Volunteer Month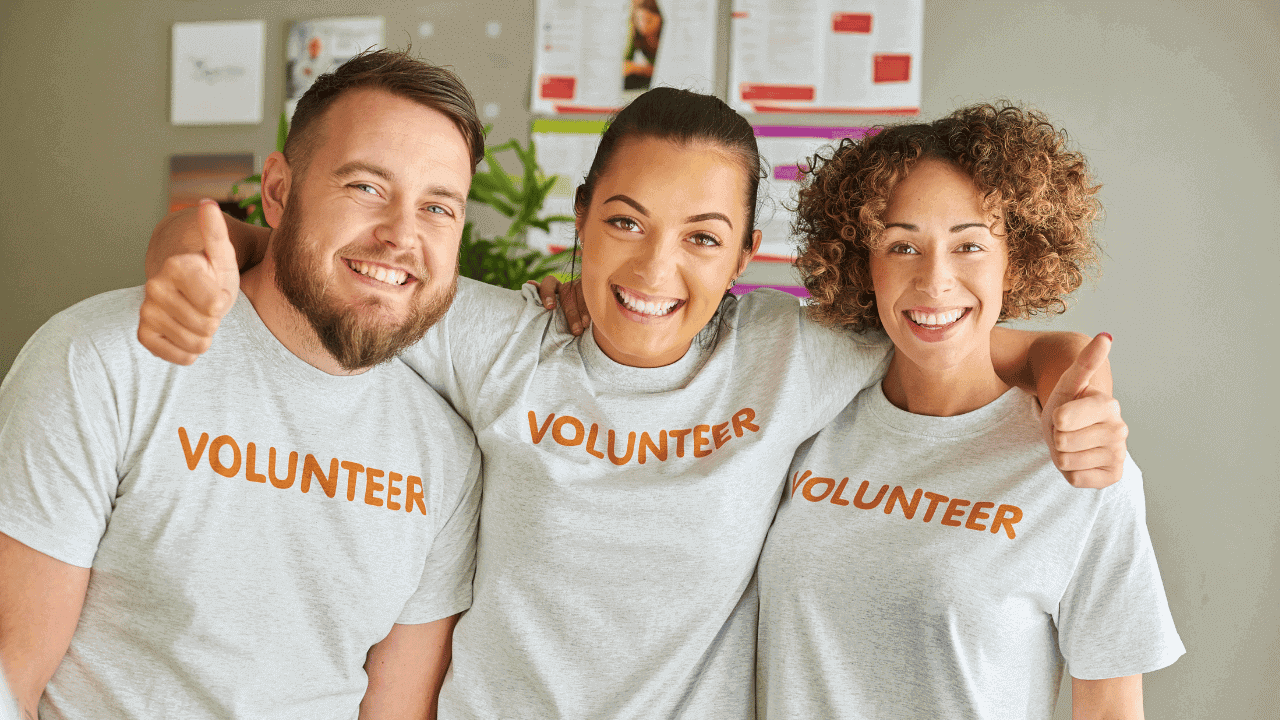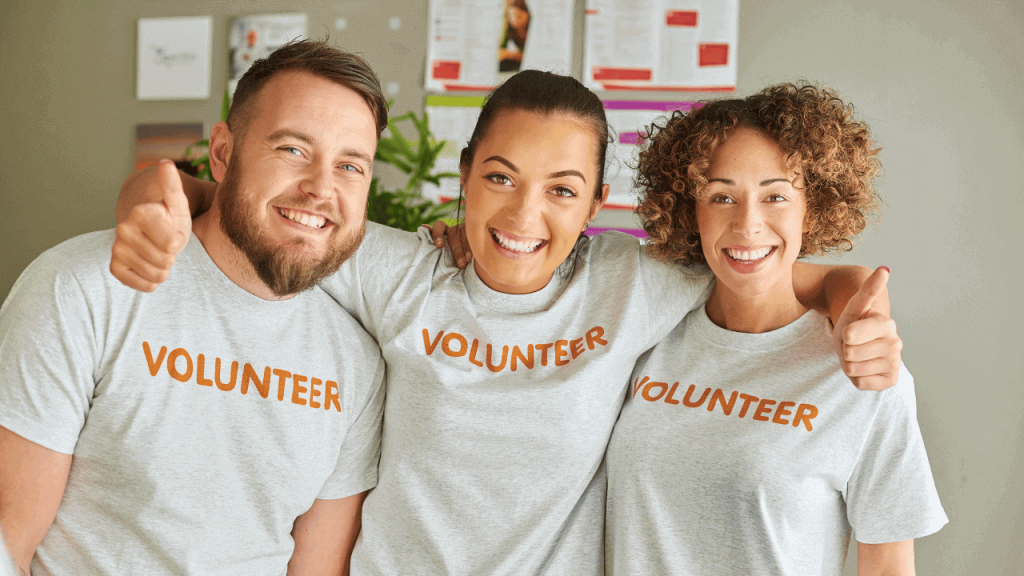 Become a volunteer
One of the best ways to celebrate Volunteer Month is to become a volunteer yourself! Studies show that 23.2 percent of Americans formally volunteered with an organization between September 2020 and 2021, serving an estimated 4.1 billion hours with an economic value of $122.9 billion. That's a massive impact!
You can easily help contribute to that impact by looking up a nonprofit organization near you and researching their volunteer opportunities. Since the pandemic, some nonprofits even offer remote, virtual volunteer opportunities, so if you want to help an organization near and dear to your heart that isn't nearby, check to see if that's an option!
Share volunteer stories
During Volunteer Month, sharing your volunteer stories is a great way to recognize your volunteers' work and passion for your mission. Ask your volunteers to share their reasons for volunteering for your organization and what they enjoy about volunteering. To even further demonstrate the impact that volunteering has on your organization's work, ask the communities that have interacted with your volunteers or have been affected by your volunteers' work for stories about how volunteerism has positively impacted their lives. Share these stories on social media to spread the work and publicly recognize the work that your volunteers are doing!
Encourage volunteerism in your community
A great way to celebrate Volunteer Month is by cultivating more volunteers in your community! Make it easy for people to find volunteer opportunities on your nonprofit's website and include volunteer opportunities in your newsletters so people can easily see what kinds of opportunities are coming up soon for your organization.
You can also encourage volunteerism by publicly acknowledging the work that your volunteers already do and showing your appreciation for them. When your donors and other people in your community hear from your volunteers about what their volunteer work means to them, they will feel encouraged to participate in your volunteer program as well. Wondering how you can show your volunteers some love this Volunteer Month and get others interested in volunteering? Try throwing a volunteer appreciation event!
How to organize a volunteer appreciation event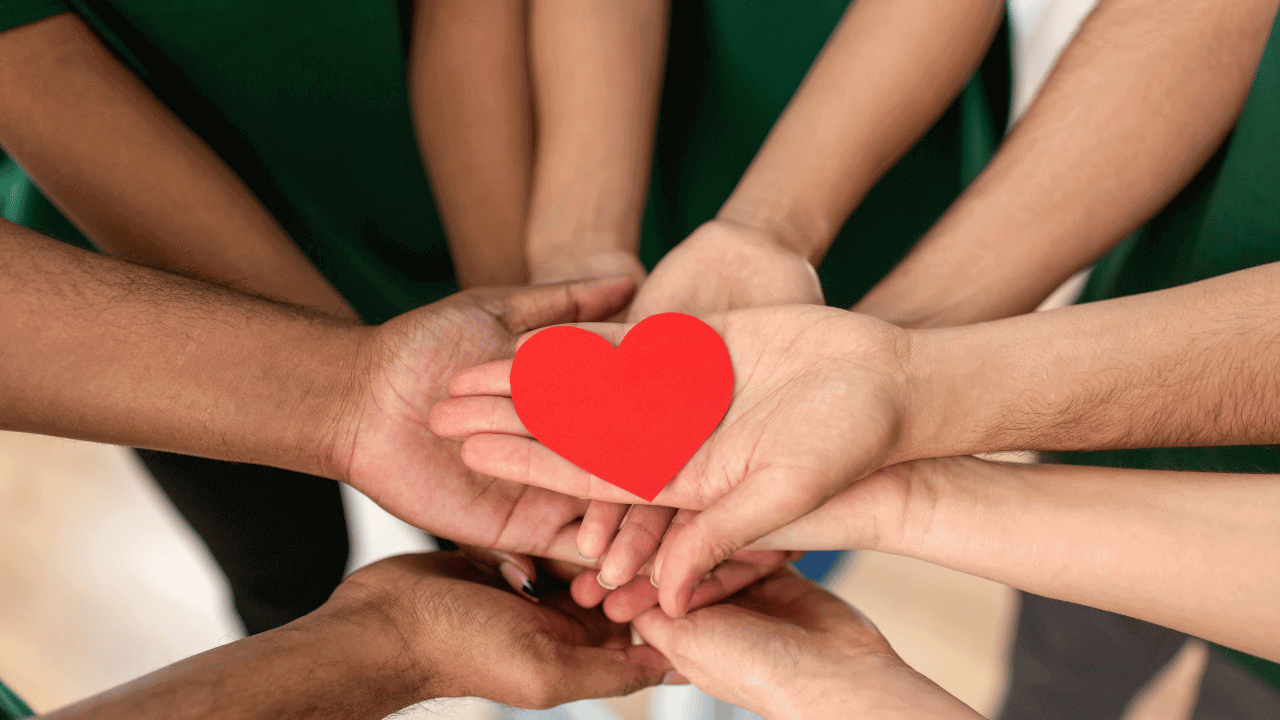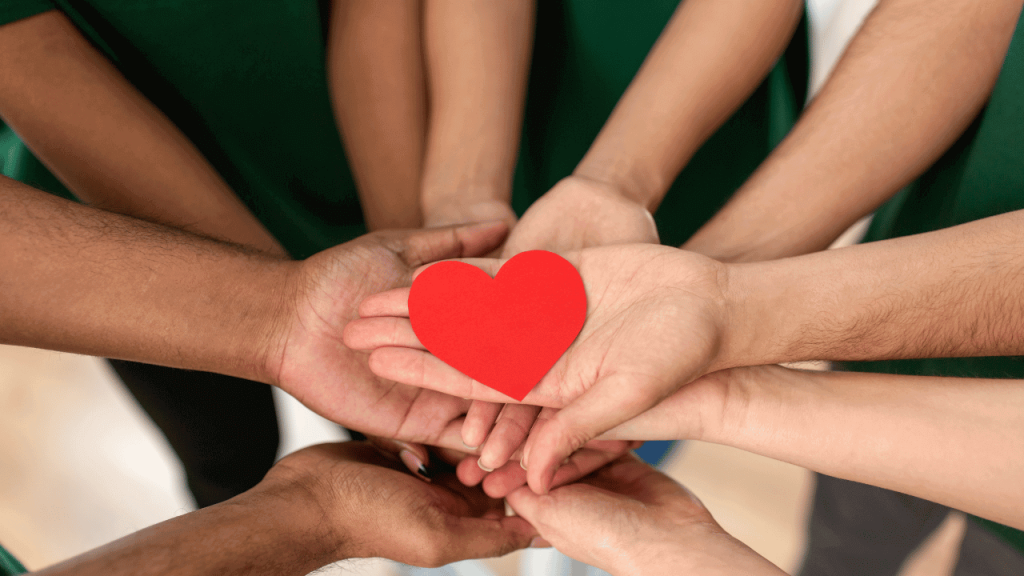 Create an event planning team
The first step to organizing a volunteer appreciation event is to put together an event planning team. This team will be responsible for putting together the ins and outs of your event, from organizing food and entertainment to obtaining sponsorships and promoting your event. Make sure each member of your team has a specific job and a well-identified set of responsibilities.
As this is a volunteer appreciation event, you should also make sure that people on your committee have connections to your organization's volunteer community so you can better understand what details to add to your event that will be meaningful to your volunteers. Your volunteers might appreciate the opportunity to get dressed up and go to a large-scale event like a gala. Or, they might prefer a simpler event like a potluck or a game night. It's important to understand your volunteers to show your appreciation in a way that matters to them.
Focus on volunteer impact
Often, volunteers won't fully understand the impact they made on your organization's work at the end of a volunteer shift. Your volunteer appreciation event is a perfect opportunity to show them the big picture! Include specific details at your event that help them understand why their volunteer work is so important to your organization and what kind of an impact they've made as individuals and as a collective volunteer program. Collecting and presenting statistics is a great way to do this, and you can also invite beneficiaries of your volunteer program's work to your event so your volunteers can meet with the individuals that they've helped.
Recognize your volunteers
Your volunteer appreciation event is a time to show your volunteers that you appreciate them and the work they've done, but make sure to go the extra mile to recognize the people that make your work possible! In the weeks leading up to your event, post volunteer highlights on your social media accounts and even spotlight specific volunteers and tell the world about how they've made a difference. You can also include an awards ceremony in your appreciation event to recognize your volunteers that went the extra mile in their work or put in the most hours into volunteering!
Put together appreciation gifts
After the end of your event, keep the appreciation going with a few tokens for your volunteers to take home! You can put together a small gift bag for your volunteers that includes goodies that align with your organization's mission. If you're an animal shelter, a homemade dog or cat toy might be a great gift for your volunteers' pets waiting at home. If you're an environmental organization, seed packets or a reusable tote bag are both mission-centric gifts that your volunteers might enjoy taking home!
Personal touches like handwritten cards or a thank-you video will make your gifts even more meaningful to your volunteers. They go out of their way to help make your work possible, so taking the extra time to show your volunteers how much they matter to you is a must!
Keep the appreciation going year-round
The volunteer appreciation shouldn't stop at the end of your event! You should keep your volunteers in mind year-round, similar to how you would show your donors appreciation for their support. If you regularly post donor spotlights on social media already, add volunteer spotlights to the mix as well. Consider putting together a rotating volunteer display in your organization's headquarters to highlight projects your volunteers are helping with and what they're accomplishing throughout the year.
And not every volunteer appreciation event needs to be a huge undertaking! Host smaller appreciation events throughout the year so your volunteers can come together and celebrate their work with each other and cultivate community. You can even show your appreciation at fundraising events volunteers are present at and during other volunteer opportunities by providing them with special perks like coffee or a free meal!
Final thoughts
National Volunteer Month is the perfect excuse to encourage volunteerism in your community and shower your volunteers with extra special attention to recognize all the work they've done for your organization. Don't let April pass by without showing your volunteers how much they matter to you!