Master peer-to-peer fundraising by connecting with your incredible supporters. Download eBook
Trying something new feels intimidating, but the potential of peer-to-peer fundraising to help you quickly reach your fundraising goals makes it worth considering. Peer-to-peer fundraising—individuals raising money for a cause with the help of their family and friends—is fun and easy, especially when you combine traditional peer-to-peer fundraising with other methods.
Finding new ideas can be challenging, so we have pulled together a few interesting methods to get you started. Your idea has to be inspiring enough that it will get others excited to share with their family and friends. The results can be absolutely inspiring if you do it right!
It is amazing to experience the excitement and enthusiasm of your donors rallying behind your cause with just the right campaign. People are much more likely to give if they know the person asking, and participants involved feel the cause is worth their time and effort. How do you find that combination of what really resonates with your donors to get them excited to raise money for your cause? Check out our list of fun peer-to-peer fundraising ideas to get you started.
A-Thon Peer-to-Peer Fundraising Ideas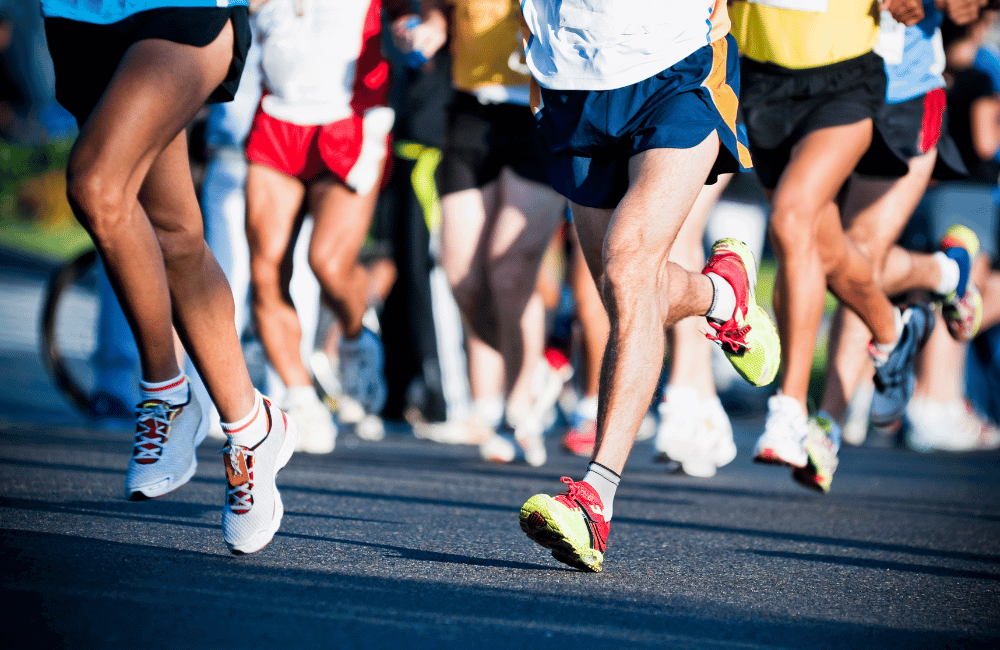 Run. Walk. Swim.
Athletic events are what most people think of when they start thinking about peer-to-peer fundraising. Runs are very popular events, and you can easily sell team T-shirts to raise extra fundraising dollars. Include a "fun walk" to include families with children. Hold it annually and invite sponsors to have tents at the finish line with water/sports drinks and even craft beer for the finishers. If you want to read a fantastic story about how one nonprofit met (and exceeded!) their fundraising goal with a family-friendly walk, check out this article about The Education Cooperative's "Walk & Roll" event.
How to do it: After you've set up your event and arranged the details, invite your supporters to set up fundraising pages. They can share their page with friends and family, ask them to donate, or encourage them to register.
Bowl-a-Thon
This is a popular way to get teams together in friendly competition in a really fun and social environment. Get the competition going with suggesting the teams come up with team names and offer a prize for the most creative ones. You can also include donated prizes for silly achievements like most "gutter balls" to take the pressure off your participants.
Tips and tricks: This is an awesome opportunity to encourage friendly competition between teams! Reach out to local businesses to see if they have groups of employees who would be interested in creating a team — it's great for your nonprofit, is an opportunity for them to bond with each other, and could lead to relationships with businesses down the road.
Dance-a-thon
Dance-a-thons or dance marathons are a fun way to raise money for any cause. Encourage your participants to create dance teams and host contests to see who can come up with fun routines. For participants who are interested in learning some actual dance skills, reach out to a local dance company or dance teacher who might be happy to volunteer their time to give some group beginner lessons.
How to do it: Most dance-a-thons or dance marathons are a 24-hour event where participants raise as much money as they can in that time period. Usually, you'll need to rent a space like a gymnasium or an area in a rec center that you can use for those 24 hours for your participants to gather and take part in activities together. If you don't have access to that kind of a space, it's easy to take your dance-a-thon virtual! Encourage dance teams to gather in their own homes and dance together. You can even plan a livestream with a DJ to give them something to groove to.
Serve-a-thon
As a nonprofit organization, it's likely that your supporter base has more than a few service-minded individuals. Give them the opportunity to better their communities while also raising money for your organization with a serve-a-thon!
How to do it: Over a period of time, your peer-to-peer participants will tackle service projects near and dear to their hearts, all in the name of your organization. At the same time, they'll be soliciting donations and pledges from their networks of family and friends for each service project they complete or hour of volunteer service they complete. This campaign can take place over several weeks to give everyone time to get their volunteer hours in or an even shorter period of time for more of a challenge.
Cook-a-thon
Calling all amateur chefs! This peer-to-peer cook-a-thon will challenge your participants' creativity and put their cooking skills to the test. Ask your participants to share their favorite recipes on their individual peer-to-peer fundraising pages and post pictures of their completed dishes. They can try other people's recipes or stick to their own, however they want to participate!
Tips and tricks: This is a great fundraising idea for food banks in particular with a fun little twist! Give your participants a list of ingredients commonly found at food pantries and encourage them to come up with creative recipes using only those ingredients. Then, invite donors from their networks to vote on their favorite recipe or have an independent panel of judges do the judging. The winning recipes can be included in a food bank cookbook that your organization can sell as an additional fundraiser and handed out for free with food bank deliveries or pick-up orders to food bank recipients!
Easy Peer-to-Peer Fundraising Ideas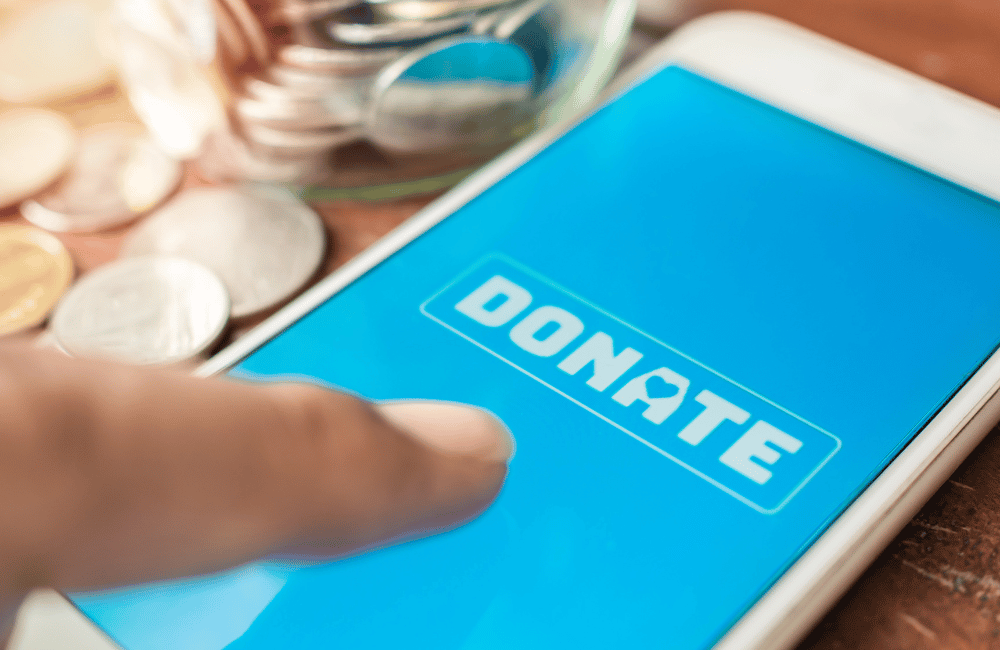 Peer-to-peer giving days
A giving day is a super easy virtual peer-to-peer fundraiser for your organization! Over a 24-hour period, your participants will reach out to their networks to ask for donations on behalf of your organization and raise as much money as they can. To encourage participation, add an element of competition by encouraging people to sign up as teams and compete to see who can raise the most money in those 24 hours.
How to do it: Pick a day that's meaningful to your organization like your organization's founding anniversary or as part of a larger community-wide giving day if one exists. In the weeks leading up to your giving day, spread awareness of the day and recruit fundraisers. Then, have your participants set up their own individual fundraising pages and advertise the campaign on their social media networks. When the big day arrives, go all in! Alongside your fundraisers, send emails, post on social media, and see how much you can raise in one day.
Matching gift drive
Matching gifts are statistically proven to make people more likely to donate, making a matching gift drive a super successful peer-to-peer fundraiser for many organizations. In fact, in one survey, 84% of participants said they're more likely to donate if a match is offered. Once you recruit a sponsor or multiple sponsors, all your participants need to do is to share the fundraiser with their networks and make sure to mention that any gifts made will be matched! Make sure your participants are fully in the loop about who your sponsors are and if there are any restrictions on matching gifts so they can give their family and friends accurate information.
How to do it: Reach out to past sponsors or local businesses to see if they'd be willing to get involved in your matching gifts drive. They might match gifts up to a certain amount or over a certain period of time. You can also see if your participants have sponsors they can bring to the table who would sponsor individual participants instead of your entire fundraising campaign.
Awareness campaign
Your organization's mission is to make the world a better place, but part of that mission involves educating people about your cause and spreading awareness. With a peer-to-peer awareness campaign, you can center your mission and expand your reach to new audiences. Your participants will promote your organization to their family and friends, including detailed information about what your organization does, how you do it, and why it matters.
Tips and tricks: Recruiting the right type of peer-to-peer participants is crucial to the success of an awareness campaign. Your ideal peer-to-peer participants will be your most passionate and involved supporters! If they don't already have in-depth knowledge about your nonprofit's work, you'll need to take the time to educate them so they can share the right information with their networks. Personal appeals are great for this kind of campaign, so make sure they're also sharing why your organization matters to them and why they're willing to put in the time and effort to raise money on your behalf.
Virtual a-thons
It's no secret that organizing a peer-to-peer fun run, walk-a-thon, or any type of "a-thon" event takes lots of time and effort. With a virtual a-thon event, you can take some of the hassle out of planning your fundraising campaign! Instead of gathering your participants on a particular day or needing to gather in person at all, your fundraisers can participate in your campaign on their own time from wherever they are.
How to do it: Like any other peer-to-peer a-thon event, you'll have a website and all of your participants will have their own individual fundraising pages where they can collect donations from their family and friends. However, they'll be completing challenges or the event you have planned on their own! To encourage participation and take some stress out of the campaign, you can designate a period of time where they can complete their 5K or read books or whatever your fundraiser is designed around. Then, they can log their progress on their personal fundraising pages and share with their networks as well until the campaign is completed.
Scavenger hunts
Fun for kids and the whole family, a peer-to-peer scavenger hunt is a great fundraiser for any organization. In the weeks leading up to the big hunt, your participants will fundraise online and invite their donors to help them with completing the hunt as well! You can place hints around your community for an in-person event, or provide your participants with a list of items to find or tasks to complete that are easy for people no matter where in the world they're located.
Tips and tricks: With plenty of tools out there like Eventzee, it's super easy to create and customize a scavenger hunt for your organization's fundraising event. You can create engaging scavenger hunts specific to your location or even for educational purposes! People will be able to submit completed challenges or clues they've found directly in the platform so you don't have to worry about manually keeping track of everyone's progress on your own.
DIY Peer-to-Peer Fundraising Ideas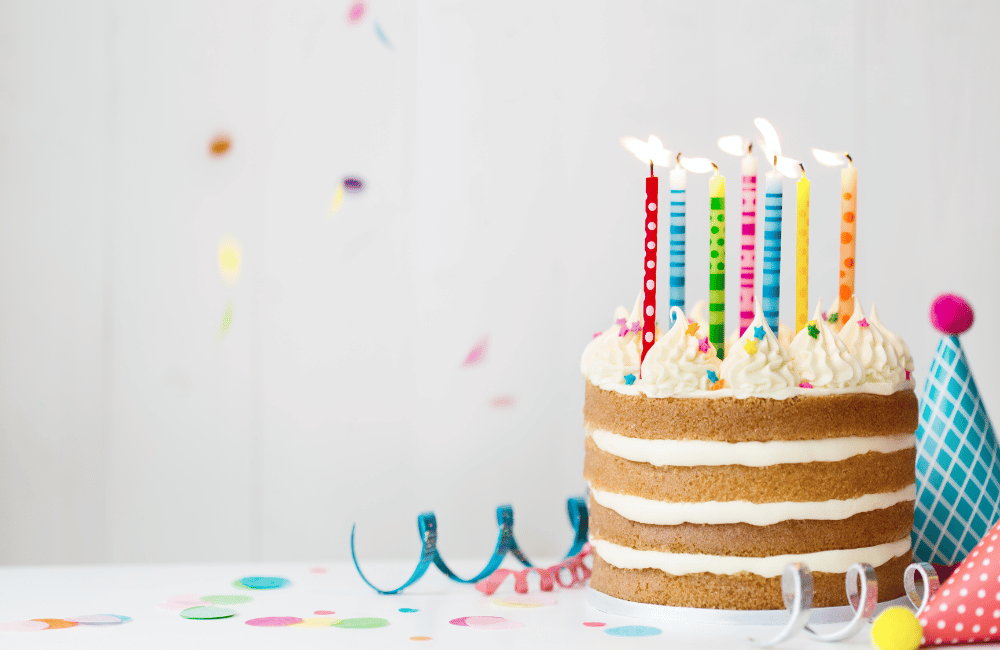 Tributes and memorials
Starting a peer-to-peer fundraiser in someone's honor is a powerful way to focus your fundraising on sharing a very personal story that your organization supports. Include the opportunity to win artwork made by a child that needs help for the most money raised in their honor or other incentives. These can be especially powerful if the honoree is personally invested in the same cause you're supporting with your peer-to-peer fundraising.
How to do it: Set up a peer-to-peer event that allows people to set up pages honoring their loved ones. Give them the tools to share their page but let them take the lead on how they want to spread the word.
Mission-focused fundraisers
Incorporating your organization's work into your fundraiser is a great way to help your participants feel more connected to your organization and better understand your mission. For example, if you're an animal shelter, a pet walk-a-thon or a pet sponsorship fundraiser are good options for raising money in a way that's connected to your mission. Or, if you're a homeless shelter, a sleepout is an immersive fundraiser that helps your participants better understand why the work your nonprofit does is so vital to the community.
Tips and tricks: It might take some creativity to pull this kind of fundraiser off depending on what your organization's mission is. Don't be afraid to go to your volunteers and staff for help with coming up with ideas for a mission-focused fundraiser!
Celebration fundraisers
Have wedding or birthday guests support important charities instead of buying things they don't need. How cool is it to have puppies available for adoption instead of flowers for bridesmaids? Or to provide schoolchildren with essential school supplies when you have everything else you could already need on your birthday? People can also set up a fundraising page where their family and friends can go donate instead of buying something from a registry or a birthday wishlist, and they can leave their well-wishes for the couple or birthday person right on the fundraising page.
How to do it: This setup can be similar to the fundraiser for a loved one. Set up a peer-to-peer event that allows individuals to create a page for a specific life event! Give your celebrating supporters the tools they need to explain why they're supporting your organization on their special day.
Bake
sale
Bake sales never go out of style. Who doesn't love buying treats that benefit a worthy nonprofit organization? Expand your participation by offering more healthy gluten-free and low sugar alternative choices. Exchange yummy treats for donations at schools and churches.
Tips and tricks: Ready for more friendly competition? Ask each fundraiser to bring in their favorite baked good for donors to sample. Donors then "vote" on who brought the best goodies by donating to their fundraising page. Each vote is $1 — and any remaining food can be sold to donors who couldn't get enough.
Holiday parties
Throw an annual holiday peer-to-peer event! Participants can set up their own pages to share with friends and family as the event approaches. Then, acknowledge outstanding participants and donors at your party! You can also include auctioned items and special "live" auction items at your party to make it more entertaining for your guests.
How to do it: This fundraising campaign can be approached in a number of different ways. Run it as a traditional peer-to-peer event and hold the holiday party as the culmination of the fundraiser. Alternatively, you could encourage participants to get as many friends and family members as possible to "sell" admittance to the party in return for a donation. Get creative!
Game nights
Casino nights are popular events to raise money for your cause. Have them register for a donation fee and exchange with "funny" money and award prizes for those with the biggest wins of the night. Offer a way to donate money to your online peer-to-peer event and consider incentivizing donors with chips or "funny money" after they give.
How to do it: You can approach this the same way you promote a holiday party. If you use tools like text fundraising for your peer-to-peer event, participants can encourage their attending friends and family to donate and get more chips just by texting the participant's unique keyword to your number.
Golf tournament
Annual golf outings are a great fundraising idea. Teams are important here; they can work together to raise more money leading up to the tournament and recruit other people to participate. Bring in sponsorships to host prizes or recognition for achievements like "closest to the hole" and "hole in ones" to add to the competition. Be sure you recruit a lot of volunteers to offer additional raffle items during the event.
How to do it: Is there anything more classic than a golf tournament fundraiser? This can work exactly like the tournaments that have been going on for decades. This time, have participants collect pledges and donations online instead of in person.
Car wash fundraiser
A classic car wash fundraiser is never a bad way to go for a fundraising campaign! Recruit your peer-to-peer car washers and designate a day for your community car wash. In the weeks leading up to the big wash, your participants can collect donations and pledges from their community members based on how many cars they help wash or how many hours they work to wash cars. If donors are intending to attend the car wash, they can also give in anticipation of that.
How to do it: The trickiest part of hosting a car wash is finding a place to do it. You'll need access to a good water supply, and if you're including inside car cleaning, you'll also need access to electrical outlets for vacuum cleaners. Some car washes are very willing to lend their facilities to organizations looking to raise money, so reach out to car washes in your area to see if they have any days off they can give to your organization! Otherwise, be prepared to bring any long hoses and electrical cord extensions to whatever venue you choose for your car wash!
Peer-to-Peer Challenge Fundraising Ideas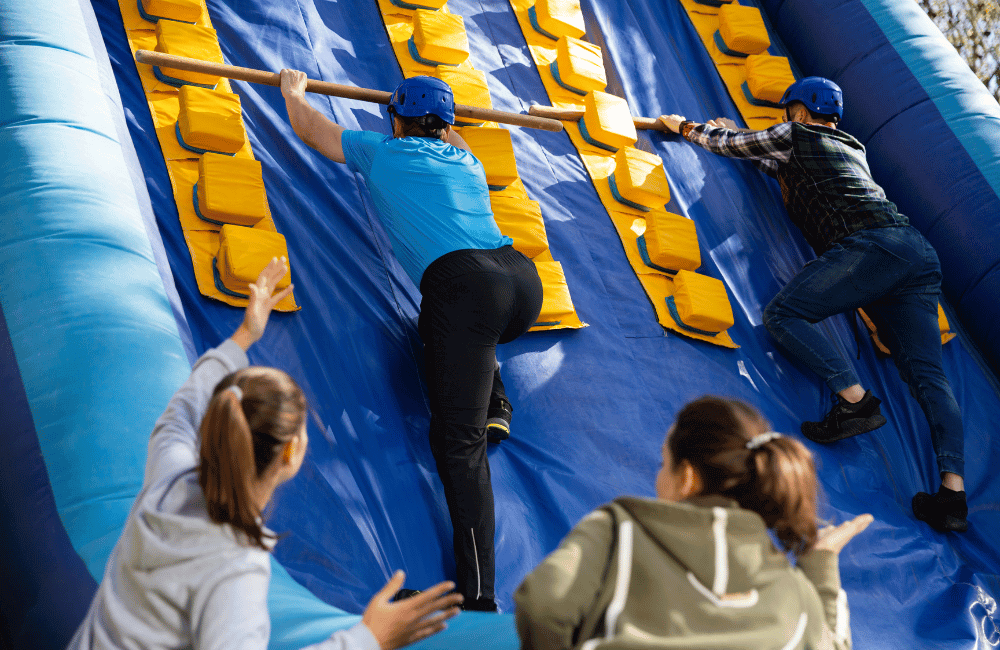 Polar plunge
Getting outside in the winter can be difficult in colder areas. But for those willing to go the extra mile for a good cause, a polar plunge is a great challenge to pose to your daring supporters! You can either plan this fundraiser as a virtual challenge for people to complete on their own time in their own pools or bathtubs, or gather everyone to take the plunge together.
How to do it: If you're hosting an in-person event, find a beach or a local lakeside where you can safely hold your polar plunge. You'll need to reach out to the managing entity of your polar plunge location to receive the necessary permits and rules for hosting your fundraiser. Make sure to have medical personnel and lifeguards on hand to help anyone who may need assistance before, during, or after the plunge for a safe and fun event. After everyone makes it out of the water, designate a space where your participants can all warm up and take part in some fun, celebratory activities!
"Face your fears" challenge
For this peer-to-peer challenge, it's time to push your supporters out of their comfort zones! Ask your participants to reach out to their family and friends to raise money in support of your organization and in support of their mission to face their fears.
How to do it: You participants should designate a few things that give them anxiety that they want to go up against at the conclusion of the campaign, whether it's something like a fear of heights or a mental challenge like a fear of rejection. They can designate various fundraising milestones and assign different fears to each one. When they reach a milestone, they should go out and face that fear in some way, documenting their experience and sharing it with the people that have donated to the campaign. Just make sure to set some rules to ensure that everyone is completing their challenges safely!
Recipe challenge
Do your supporters enjoy cooking or experimenting with food? For this recipe challenge, it's time for your participants to head to the kitchen and put their chef hats on. Whether it's a cherished family recipe or an attempt to recreate their favorite meal from a beloved restaurant, encourage your participants to share their love of food with this delicious peer-to-peer fundraiser.
How to do it: On their individual peer-to-peer fundraising pages, have your participants write down their favorite recipes. Have them share the fundraising campaign with their networks via social media, email, or whatever channel of communication they like best with a note for their family and friends to try a few recipes from a few different participants. Once they've taken to their kitchens and tried a few meals, they can vote for their favorite recipes by donating to the respective peer-to-peer fundraising pages! Whoever's raised the most money by the end of the campaign wins a prize.
"Give-it-up" challenge
For this peer-to-peer fundraising challenge, encourage your participants to give up something that they enjoy and put the money they save towards your organization. They can challenge themselves to forgo something like their daily cup of coffee or a meal out with friends for a period of time. During that time, they can substitute their spending by making coffee at home or cooking a healthy meal at home, all while supporting your organization by donating the money they save by making those substitutions!
Tips and tricks: Help your participants double their impact by challenging their own networks to also give something up. While family and friends can show their support for your fundraisers by making donations or pledges based on how much your participants give up or for how long, they can also take part in the challenge themselves by donating what they save by giving up a regular expenditure of their own.
Step challenge
Get your participants up and moving with a step challenge! Set a goal for your participants to meet over a period of time or challenge them to meet a step goal every week or every day. They can collect pledges from their networks who are supporting them in this challenge based on how often they meet their goals or how many steps they take and collect those pledges once they've completed the challenge.
Tips and tricks: Your participants will need a way to track their steps throughout the challenge, so make sure to provide them with a few resources to do that. Some of your participants might have step counters or smartwatches that count steps for them, while others may just count on their smartphones' built-in step counters to do the job for them. If your participants aren't confident about using that feature, make sure to have a few recommended apps on hand for them to get easy access to their step data.
"75 Hard" challenge
Are your supporters ready to build new healthy habits? Studies show that it can take anywhere from 18 to 254 days for a person to form a new habit and about 66 days for a new behavior to become automatic. With the 75 Hard challenge, your peer-to-peer participants will choose five activities to complete every day for 75 days that serve to make them healthier in both mind and body. As they complete the challenge, they'll fundraise for your organization and keep their donors updated on their progress by posting updates on their personal fundraising pages.
Tips and tricks: For some people, the 75 Hard rules can be difficult to maintain in their everyday lives without getting discouraged. Fundraisers should be fun, so encourage your participants to pick five habits they want to change that are reasonable for their lifestyle like drinking more water or getting outside for a few minutes every day. If 75 days is too daunting of a timeline, that's okay too! You can make this challenge as long or as short as you want. Keep your participants motivated by creating a positive community of support and give them tips, tricks, and tools for reaching both their fundraising and lifestyle goals!
Donate for a Dare
For the daredevils in your supporter base, a "donate for a dare" challenge is a fun way to raise money for your organization. Have your participants establish donation levels and assign a type of dare to each one. Every time someone donates or makes a pledge to their personal fundraising pages, they can request the participant complete a dare, giving them the opportunity to have some fun and raise money for your mission at the same time!
Tips and tricks: With a challenge like this, it's important that everyone stays safe and has fun. Before your campaign starts, establish rules and set boundaries for your participants and donors so people aren't requesting dares that put anyone in danger.
Unique Peer-to-Peer Fundraising Ideas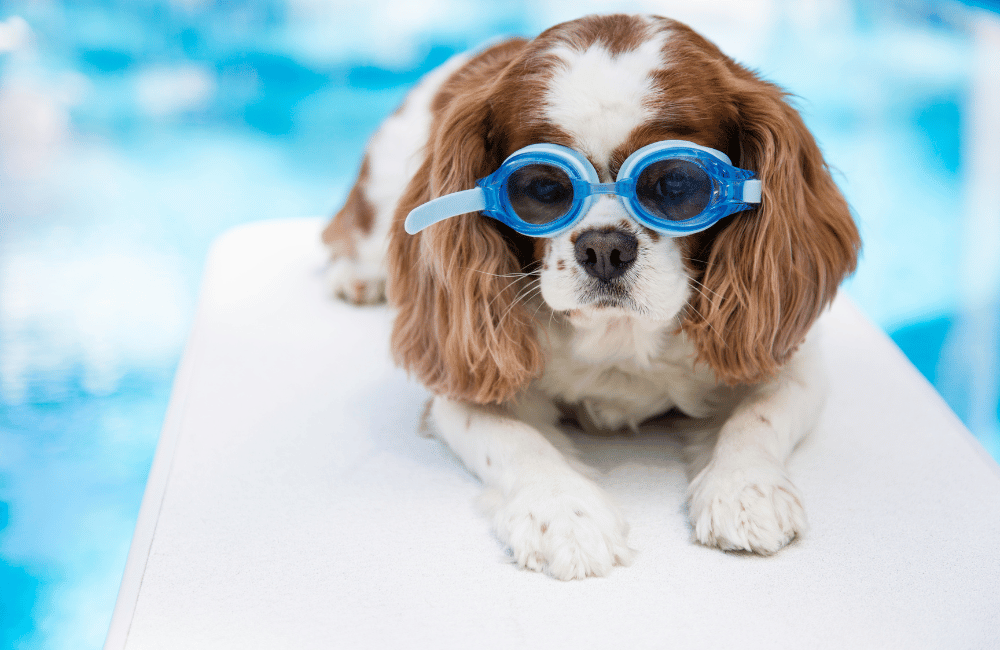 Pub crawls
Get locals together for a pub/coffee/dessert crawl around your town. Ask businesses ahead of time if they can offer any discounts for your event. Make it more fun for adding a theme and wearing costumes around a holiday like Halloween, Valentine's Day, or the 4th of July!
How to do it: This is an excellent incentive for peer-to-peer fundraisers. It's also the perfect opportunity to recognize top fundraisers! Announce winners for each fundraising category at each new spot: think of categories like top team, top fundraiser, best fundraising page, etc.
Lock-in
Give parents a night off and plan a fun night for the kids with a lock-in fundraiser! Your lock-in participants will enjoy a fun night with their friends while working together to raise money for your organization. You can add a fun theme and make it a pajama party or include fun activities like an obstacle course to make it an even more memorable fundraiser for participants!
How to do it: Make sure to advertise your lock-in in the weeks leading up to the event so parents can sign their kids up and kids can spread the word to their family and friends about the fundraiser. Designate a room like the school gymnasium where your lock-in will take place and you can easily supervise all of the kids. It can be an overnight lock-in or just a few hours at the end of the school day. Organize activities and make sure to document all the fun on social media so donors can see it for themselves!
Flamingo flocking
Ready for a little practical prankery? Flamingo flocking is a unique way to raise money for your organization that is sure to get some laughs. Give your participants a plastic flamingo flock of their own and get them started by flocking someone's yard. Once that person makes a donation to your participants' personal fundraising pages, they can pick the next flocking victim. Your participants will pick up the plastic flamingos and pass on the fun!
Tips and tricks: Make sure to advertise your fundraiser thoroughly before getting started so people in the community are aware that it's happening! Every flock should be left with a note explaining what the participant is raising money for and with a link to their personal fundraising page.
Survivor
It's time to put your supporters' team-building skills to the test! A "Survivor" fundraiser is a multi-week or multi-day peer-to-peer campaign where your participants create teams and must complete challenges together or get voted off the "island." Make sure every challenge is documented extensively on social media so donors can keep up with the competition and cheer their fundraising friends and family members on.
How to do it: Have each team make their own personal fundraising pages and team fundraising page. When you pose each challenge, give teams a timeframe to complete the challenge in. They should take photos and videos to submit and post on their fundraising pages and social media to prove that they've completed the challenge. Their networks can donate to keep them in the competition or help them win special benefits like immunity or boosts during challenges!
Puppy plunge
Some dogs just love a dip in the pool, so why not let them jump in for a good cause? A puppy plunge is a cute fundraising idea for animal shelters or the animal lovers in your supporter base. In the weeks before the designated plunge day, your participants will raise money from their networks for your organization. Then, invite everyone to bring their furry friends to the pool or lake and let them go wild together. Don't forget to take plenty of photos and videos to commemorate the moment!
Tips and tricks: This fundraiser works great as a virtual fundraiser for pet owners to do at their own homes or at the nearest body of water. However, if you're planning to hold it as an in-person event, find a place where dogs can safely run wild into a body of water. Some pools might be willing to let your organization use their facilities at the end of the summer pool season and before they drain their pools, so don't be afraid to reach out and ask!
Bike to work fundraiser
It's time to reduce those carbon emissions and get in a good workout with a bike to work fundraiser! If your participants can safely do so, organize a week where they'll pledge to bike to work or school instead of driving. When they fundraise, donors will make pledges based on the mileage participants bike or donate for every day that they successfully bike to work.
Tips and tricks: If you don't live in a bike-friendly community, consider using public transportation as an alternative to biking. For kids who want to bike to school, you can also recruit volunteers who can organize a bike train or ask parents to team up with other parents to escort kids so everyone gets safely to school.
In addition to these ideas, there are new fundraising ideas that are taking off virally in social media at a more frequent pace than we have ever seen. Considering the speed with which ideas are shared, you merely need to pay attention to what's trending. And a great place to start is with your donors!
Tips and Best Practices for Peer-to-Peer Fundraising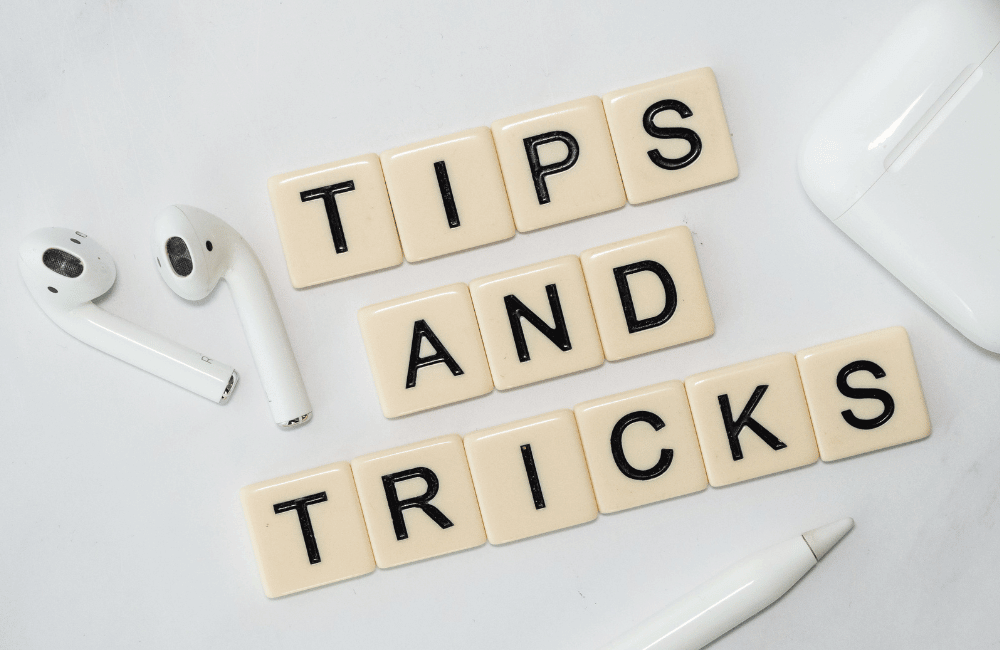 Get your donors' input
Are you listening to what your donors are talking about, liking and sharing on social media? This is an excellent place to start. What about your community?
There are unique attributes to every community that are a perfect environment for your next fundraising idea. Are you near a walkable downtown, a painting or pottery studio, a nice restaurant, or even a bowling alley? These places provide excellent venues to get people together to raise money for your organization. If your donors are already excited about something local, they'll be more likely to get involved with a peer-to-peer fundraiser that incorporates it.
Take time to be creative with the idea you choose. It's easier to spread the word and get people excited about your cause with a memorable slogan and bright colorful image that is easily shared on social media if you've come up with a creative idea. It should be catchy, easy to say, and have a direct link to the unique experience you are creating.
Idea: poll your existing donors, volunteers, and other event participants for ideas early, and make sure not to overlook the power of communicating a great fundraising idea in a creative way.
Plan ahead
Now that you have an idea to run with, what do you do next?
It takes some thoughtful planning to make sure you have the right tools to attract team members and get them excited to participate in your event. Planning with a few key people, determining roles and responsibilities of who will do what at what time is invaluable to pulling off a successful event.
Engage in working sessions and have people bring their laptops and smart phones with them to execute on some of your needed activities right there on the spot.
And don't forget to have fun! Meet at a local restaurant or bar to encourage everyone to come to your meeting. Your fundraisers are busy people with other jobs and responsibilities so make sure your meetings are productive and on point. Let them know ahead of time what you will be discussing and to have them come prepared. Be sure to communicate the needs of your plan and encourage open discussion to new ideas of how things can be done better.
When team leaders are given extra responsibility, make sure you make it easy for them to check in on progress and make it easy to ask for help if something unexpected gets in the way…encourage people to help others to reach their goal.
Spread the word about your campaign
Broadcast your event to as many people as possible and make the details clear – make sure the why, how, what, and when are easy to find in all your communications. This is sometimes overlooked!
People may see a great idea on a Facebook post, but it doesn't always list all the important details that help them participate. If you can't include all the relevant details in a post, be sure to link to additional information (and your registration page!) on the event specifics and who to contact for more information. People do want to get involved; don't discourage their enthusiasm by making it hard for them to participate.
Once your event is set up and running, it's time to turn your attention to keeping donors motivated for the duration of the peer-to-peer fundraising event.
Having colorful branded online fundraising pages with progress meters to show how teams are doing is important to keep motivation levels high. Make sure your event page and individual participant pages are eye-catching and keep with the theme of your event.
Keeping in touch with team participants through email campaigns you can schedule, depending on how close to your goal, makes your life easier. Communication is critical to keeping participants involved, but it takes a lot of effort. Schedule communications based on your participants' progress and set them to send automatically. This helps you let them know how they are doing and helps them see how others are doing, which will drive friendly competition between groups. That can boost your fundraising exponentially!
Keep your participants motivated
Make sure you don't overlook the little things that keep teams motivated over the duration of your event!
Schedule participant check-ins at major milestones so participants can get together and share their successes and challenges. This will help teams improve their fundraising tactics. It is important to share at critical moments to reiterate the common goal that you are reaching for, ensure that it is attainable, and offer needed encouragement and appreciation for all of their efforts, no matter how small. Every little bit counts when it comes to fundraising dollars.
People want to know they are making a difference by dedicating their time and effort to your cause. Don't overlook sharing your stories about how you have specifically helped and had an impact on changing one life. The more personal the story, the more impact it will have.
Fundraising is closely tied to emotions of how people feel when experiencing and interacting with your organization. Statistics are important to share, but have less meaning to driving team members to participate in your event than a tangible way they have the power to change lives. Donors love to donate because of the direct impact they are having to make the world a better place. You are making this possible for them, in an easy and fun way through your event! At any chance possible, incorporate tangible ways that fundraisers can physically have direct interaction with the very people they are raising money for.
A fantastic way to keep peer-to-peer fundraising participants motivated is to give them a fundraising toolkit — here are some awesome examples!
Share on social media
Crowdfunding around a powerful fundraising idea is made easier today with social media. The ability to visually tell your story and spread it to others takes less time than it has ever been before… but you're competing with everyone else.
You don't need a lot of experience to use social media effectively.  Enlist help from younger adults if needed to get started.  Once you start, you will be off and running…commenting, sharing and reposting away to assist your cause. Share your event, and make sure to show and tell your participants how easy it is to share your event.  The cascading effect can reach friends of friends, and that is the magic that is peer-to-peer fundraising. People donate to people they know and love already.  Familiarity to your cause increases with frequency of seeing it on friends' Facebook timelines and X feeds.
Reach out to local businesses
It is nice when you can make your event very personal to your community, making it a unique event they couldn't experience anywhere else. Be sure to not be shy in asking local shops in participating. They love opportunities to bring in more customers and participate in community-friendly activities.
Include opportunities where their logo can be prominently displayed online and in signage throughout your event. Invite them to milestone check-ins and the final event and personally thank them for their support of making your event possible.
Don't stop at just one sponsor! Enlist as many as you can with the help of your organizers. A little effort in the beginning reaching out and asking for help goes a long way in creating momentum for a successful event.
Sell merchandise
Selling promotional items that are tied to your event can generate additional revenue to get you to your goals faster. Wristbands, T-shirts, stickers, pins, and hats have the dual purpose of spreading the word of your event and giving participants have something to show for their time and contribution. Consider asking friends who are designers or even local sponsors to contribute their artwork.
Another idea to try is to have the people (or animals) you are helping with your cause actually create the artwork for your T-shirt. It can have a unique and powerful effect in communication your mission. Using online stores as part of your fundraising event can take the pressure off the process and make this part easy. If participants can easily see your branded items and purchase them online as part of the registration process, it makes the fundraising part easier.
The power of having participants wear your t-shirt on the day of the event enhances the community feeling and visibility of what you are trying to accomplish and should not be overlooked. A team of people in brightly colored shirts with your organization's logo helping the community is a great marketing opportunity to add to your newsletters and website to get others excited to join you in your cause.
Want to learn more about selling merchandise at a peer-to-peer fundraising event? We wrote you a guide!
Stay connected with your participants
Have your donors come back for more! Once you have executed an amazing event, think immediately of how you can replicate your success next time. Incorporate what worked, and, even more important, remove what didn't work for your next event.
It is important to always have your pulse on how your donors are feeling as they are participating. Collecting their feedback during and after the event will help you plan your next fundraiser even more effectively.
Do participants know how they are doing during the event? Do they feel they are contributing in a meaningful way? Are their time and effort being put to good use? Ask them for their experiences and for insight into how you can make your next event even better.
Thanking donors after the event is sometimes overlooked by nonprofits. But it can be just what it takes to make sure they participate in your upcoming events! It's important to always be looking towards the future of what you are going to do next to excite your donors.
Retaining donors after you have worked hard on putting on your peer-to-peer event should be thought of as soon as you begin. Reaching out to share a monthly newsletter, even when you are not hosting an event, keeps your organization top of mind. Communicate appreciation and thanks to all of your supporters. It's amazing how the power of a personal thank-you note (including messaging about how they personally contributed to your organization!) can inspire a donor.
Final Thoughts
Want to learn more about peer-to-peer fundraising? Head over to this roundup of 8 fantastic peer-to-peer fundraising resources.
We hope these 10 peer-to-peer fundraising ideas inspired you! With over 12 years of helping fundraisers raise more money for their nonprofits, Qgiv is ready to help you create the next awesome event at your organization. Call us at 888.855.9595 or learn more about our peer-to-peer fundraising platform here.