Before I participated in a peer-to-peer fundraiser for a local medical nonprofit, I didn't notice medical organizations using that style of fundraising event. After I participated, I see them everywhere! Medical nonprofits are great candidates for peer-to-peer fundraising.
If you work for a medically focused nonprofit and haven't considered putting on a peer-to-peer fundraiser, I'd encourage you to think about it! Here are 5 reasons to try running a peer-to-peer event.
You've got a base of powerful storytellers
Storytelling for medical nonprofits is hard! There are so many things to consider, not the least of which is HIPAA compliance.
But peer-to-peer fundraising gives fundraising participants the opportunity to tell their own stories. You don't have to do it! And, let's face it, your supporters' stories will be more compelling to their networks than your marketing campaigns.
We always recommend that nonprofit staff recruit a handful of loyal supporters to jumpstart a peer-to-peer event and start recruiting additional participants. When you do this, look to your former patients, your staff, and your volunteers who are willing to share why your organization is special to them. Instead of maneuvering around HIPAA laws to tell a story, you'll have a base of people sharing powerful stories of their own.
Many people forget that medical organizations are nonprofits (or have nonprofit arms)
A hospital in my hometown hosts a peer-to-peer fundraiser and 5k every year, but it never really occurred to me that they were a nonprofit organization. The hospital had an entire charitable arm I didn't know existed until I started working at Qgiv and saw their account.
Unfortunately, there are lots of people like me out there. Working in the nonprofit industry illuminated a lot for me, including how many institutions are actually nonprofits when I thought they were for-profit. Hospices, hospitals, clinics, and other medically focused organizations all rely on donations to provide desperately needed services. People just don't know about it.
Peer-to-peer fundraising is a way to spread the word about your organization, the services you provide, the people you help, and why your community should donate to your cause.
A great example of a peer-to-peer event hosted by a hospital is Lakeland Regional Health's Hollis Cancer Center Promise Run. This annual event celebrates the lives of loved ones touched by cancer while raising funds to fight it.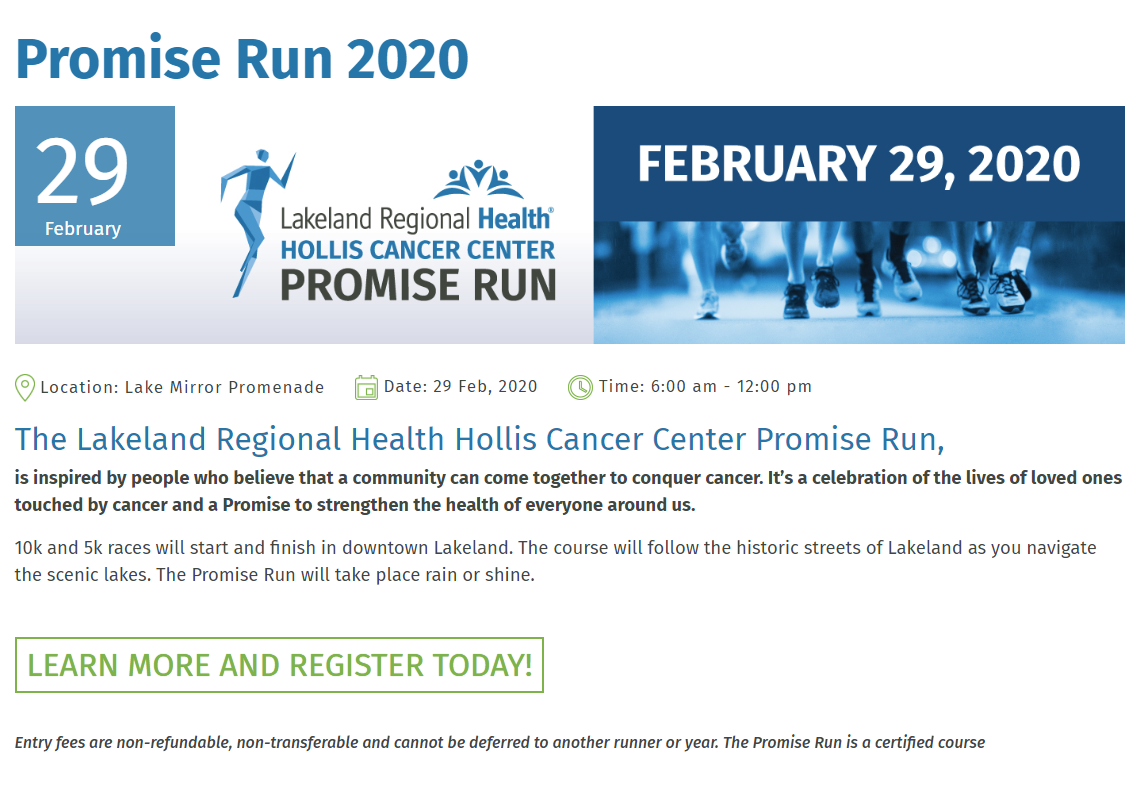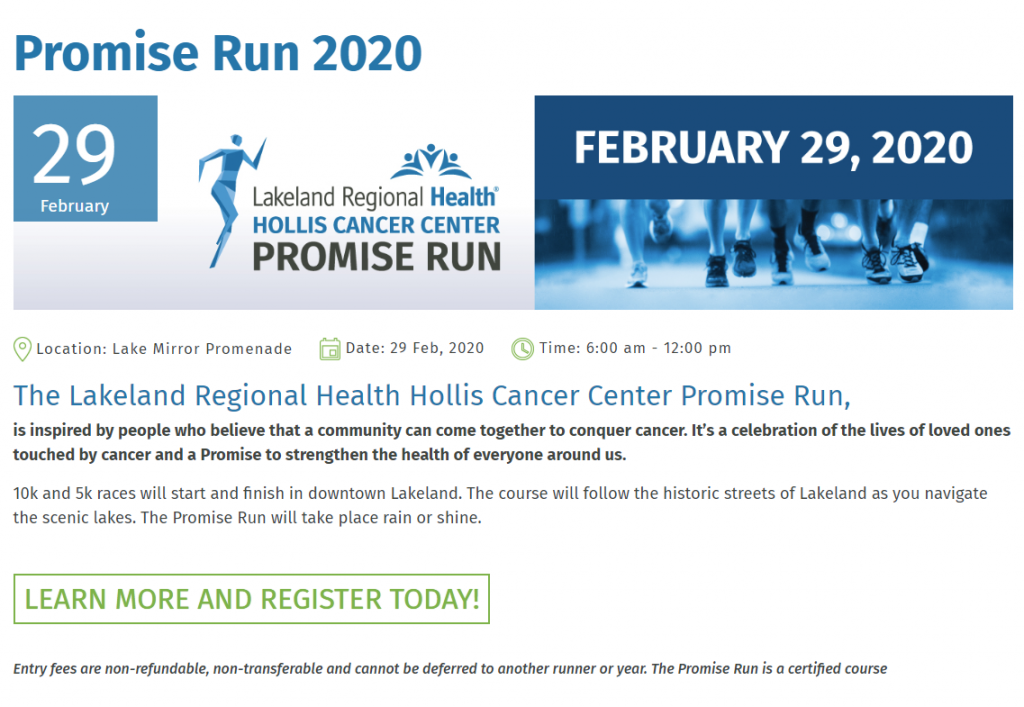 You can raise awareness about an important disease, syndrome, or need
Peer-to-peer fundraising is a powerful way to raise money, yes. But it's also a great way to bring attention to a cause or issue that had previously flown under the radar.
By recruiting participants who have worked with (or benefitted from) your organization and encouraging them to tell their stories, you can raise awareness about needs or illnesses that aren't top-of-mind for most people. If you're working to cure a disease, help patients and their families, or provide medical care to those who need it, peer-to-peer fundraising could be a good fit for you!
Take, for example, the ALS Ice Bucket Challenge. That campaign was a type of peer-to-peer fundraiser, and it had a huge cultural and financial impact. Your next event probably won't go viral like the Ice Bucket Challenge did. But that event is indicative that people are ready to support medical nonprofits.
The Pulmonary Fibrosis Foundation also understands the value of peer-to-peer events as a way of bringing awareness to their cause. They give individuals the power to create their own peer-to-peer fundraisers and offer the option to book a Pulmonary Fibrosis Foundation Ambassador for their events.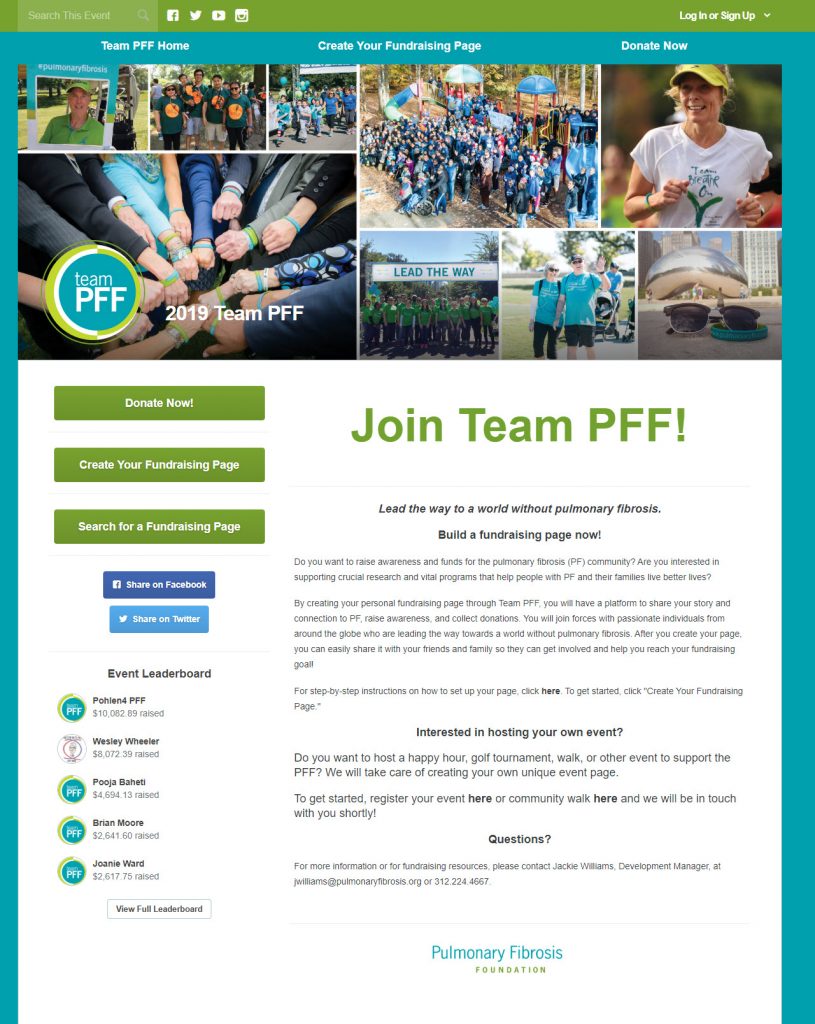 Medical issues are already at the top of peoples' minds
How many GoFundMe campaigns have you seen set up to help people pay medical bills? How many news articles or think pieces have you read about the state of the American healthcare industry? Healthcare is a big topic right now, and it's usually for all the wrong reasons.
The upside to that sorry state of affairs is that people want change. If you can offer change or hope to a community that's jaded and overwhelmed about healthcare's cost and limitations, you can make a compelling reason for support.
For instance, funds raised during Lakeland Volunteers In Medicine's Swan Derby help provide free, high-quality medical and dental care to the working uninsured of Polk County. This unique event does more than raise funds, though. It also brings awareness to their cause and empowers the community to make a difference in the lives of their friends, families, and neighbors.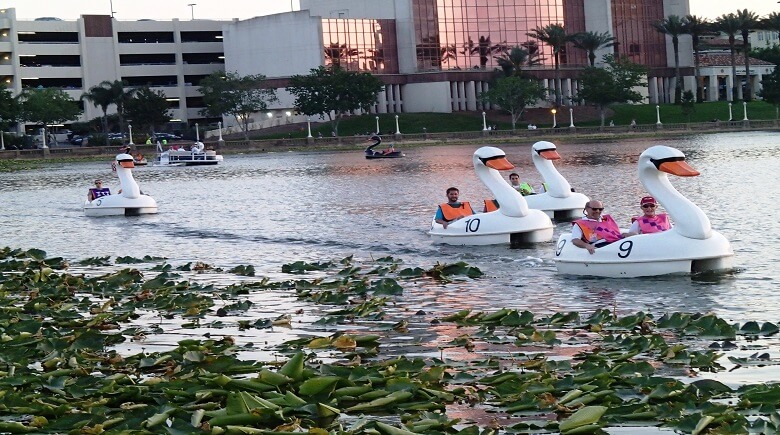 Do you have patients who avoided medical debt because of your organization? Have you helped families or individuals get the care they need? Are you working on medical research or educating the public about a disease or syndrome? Ask your participants to share stories about how supporting you will make a difference. People are willing to listen!
You're one of the most popular sectors in the nonprofit industry
Want proof that people are ready and willing to support medical nonprofits? The National Philanthropic Trust reported that the medical sector was one of the 5 most popular nonprofit sectors. 9% of all charitable dollars given in 2018 were given to medical organizations.
That's great news! That also means there's lots of room to grow. That report indicates that donors are looking for medical nonprofits who serve their communities. Capitalize on that trend! Give your community a way to support you by recruiting participants to share your story and raise money for your cause.
Want to Learn More about Peer-to-Peer Fundraising?
We can help! We've seen our medical nonprofit clients run outstanding peer-to-peer fundraisers, and we'd love to show you how you can do the same. Contact us for a personal demo of our tools; we'll show you how they work, how you can use them, and how you can raise money and awareness for your cause.