Take your fundraising to the next level with our incredible Fundraising Bootcamp! These emails are chock full of the info you need to raise more funds. Join the
Free Fundraising Bootcamp
!
Animal shelter fundraising seems like a pretty niche topic — but there's a lot to learn from it.
Animal shelter fundraising seems like a niche topic at first glance. After all, most nonprofits don't center campaigns on collecting dog food and money for vet bills – how much can they possibly have in common with other nonprofits?
Turns out, they can teach us quite a lot. Here are some animal shelter fundraising ideas, plus lessons for those in other sectors of the nonprofit industry.
Animal Shelter Fundraising Tip: Share Amazing Pictures
Any animal shelter that raises money online is sharing images anywhere and everywhere they can. There are a few reasons for this:
People love animal pictures. Seriously. Look at the Internet. Half of it is cat memes or dog pictures.
Appeals are more effective when the donor feels emotionally connected to a cause. And, honestly, they're much more likely to donate kitten formula if you show them the tiny kittens that need that food.
Animal pictures are endlessly shareable, and more eyes on an appeal equals more potential donors.
These photos are shared everywhere – social media channels, donation forms, website homepages, newsletters, and more.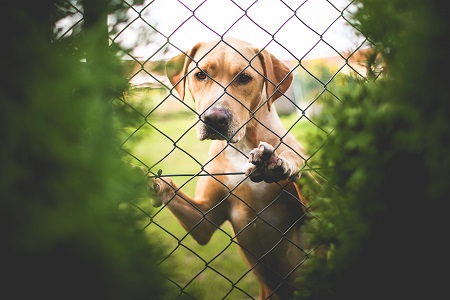 Look at this dog. We will give this dog anything he wants.
What animal shelter fundraisers can learn:
Fundraising for your animal shelter will be more successful if you can make your donors connect emotionally with your work – and your work happens to involve lots of adorable animals. You've got photo opportunities everywhere you look. Make the most of them!
What we all can learn:
Animal shelters' photos of the critters in their care are popular, emotionally compelling, and shareable. They have a little bit of an advantage when it comes to photo opportunities, but other kinds of nonprofits have plenty of material handy. What inspires you when you come into the office every day? Cured kids? Healthy patients? A recovering ecosystem? Take pictures and share them everywhere! If it compels you, it'll compel your donors, too.
Animal Shelter Fundraising Tip: Make Specific Asks
Animal shelters need some kooky items. Blankets and towels, kitten formula, old newspapers, and leftover jack-o-lanterns are all specific items Qgiv's animal shelter friends have requested… and received!
People want to help their animal shelters – they often just need to be asked. Almost no one looks at a pile of old towels or newspapers and thinks, "OH! I can take these to the shelter!" But they're more than willing to donate them if they're asked.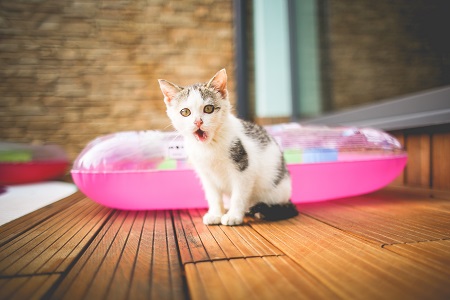 "We are in desperate need of feathers, hair ties, and pieces of string."
What animal shelter fundraisers can learn:
If you need something for your shelter, just ask! Your supporters are open to adding an extra bag of dog food to their cart the next time they're shopping, and they'd probably rather donate towels or newspapers to you than throw them away. If you need bigger-ticket items – maybe kennels, medical equipment, or other items your donors don't just have lying around the house – consider creating a special appeal for them.
We've created a handy letter template for animal shelters to request donations. Use its language and structure as a guide as your team reaches out to the community for support.
What we all can learn:
A big takeaway here is that donors are generous… but you still need to ask them for their support. And you need to make them want to support you.
Animal shelters are great at this. They are ready to ask for exactly what they need to care for their animals, they are pros at saying "thank you!" to donors who give them the money or supplies they need, and they are great at showing donors that their gifts are put to good use. You can do the same: ask for exactly what you need. Tell your donors that they're amazing for supporting your work. And show them that their money is being used well.
Animal Shelter Fundraising Tip: Share Success Stories
If you follow an animal shelter on social media, you've almost certainly seen pictures of animals with their new forever homes. They're the ultimate success story – an abandoned animal is united with someone who will love them and care for them. You may also have seen other success stories – neglected dogs who recover from terrible circumstances, cats who were abused and abandoned that find wonderful homes, or animals with behavior problems that are successfully trained. They're all popular stories.
There are several reasons animal shelters' success stories are wildly popular online and in real life. They're adorable, first of all, so people love sharing them. They also show donors that their gifts make a real-life difference in the lives of animals that find themselves at a shelter. And success stories are a bright spot in a tough sector. Seeing a smiling human with their happy adopted dog is a powerful contrast to pictures and appeals that focus on animals' suffering.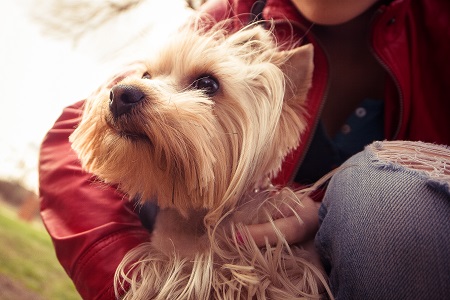 This is so much nicer than those TV commercials that make you cry.
What animal shelters can learn:
It's tempting to focus on animals' suffering or bad circumstances to inspire people to give – after all, it's hard to imagine someone seeing a picture of a neglected dog and not responding to appeals for his support. But too many negative images will drive away audiences: nobody wants constant negativity on their Facebook timeline or in their inboxes. Focusing on success stories is much more effective!
What we all can learn:
Nonprofits are great at showing donors how they can solve a problem by donating to a cause. But nonprofits tend not to be great about sharing success stories. Donors want to know that their gifts make a difference; show them the difference they make! This makes it easier to ask for donations again in the future. It makes the difference between an appeal that says "Everything is still terrible! Please give to us!" and an appeal that says "Remember that amazing thing we accomplished together? Let's do it again!"
Sharing successes with your donors is a powerful way to keep them engaged with your organization. Your victories are their victories – celebrate together!
Want to Learn More about Fundraising?
While animal shelters are a unique sort of nonprofit. But they are experts at building an engaged donor base, and other segments of the nonprofit world can learn a lot from them!
If you're looking to refresh your knowledge of fundraising, you might like our Fundraising Boot Camp email series. It's a great resource for the beginner fundraiser or a seasoned fundraiser who wants to brush up on the basics. Check it out here!