Your animal shelter is doing awesome things for animals and people in need of companionship. To make fundraising to support your efforts easier, we've put together our best animal shelter fundraising ideas. Ideas range from year-round fundraising tips to event and campaign-specific ideas that you can use when you need them.
Animal Shelter Fundraising Tip: Share Amazing Pictures
Any animal shelter that raises money online is sharing images anywhere and everywhere they can. There are a few reasons for this:
People love animal pictures. Seriously. Look at the Internet. Half of it is cat memes or dog pictures.
Appeals are more effective when the donor feels emotionally connected to a cause. And, honestly, they're much more likely to donate kitten formula if you show them the tiny kittens that need that food.
Animal pictures are endlessly shareable, and more eyes on an appeal equals more potential donors.
These photos are shared everywhere – social media channels, donation forms, website homepages, newsletters, and more.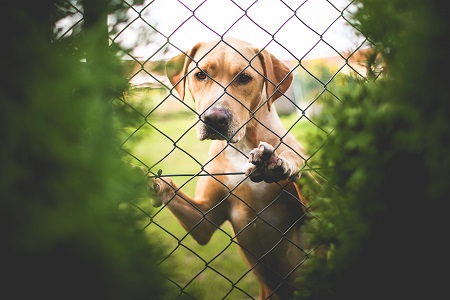 Look at this dog. We will give this dog anything he wants.
Fundraising for your animal shelter will be more successful if you can make your donors connect emotionally with your work – and your work happens to involve lots of adorable animals. You've got photo opportunities everywhere you look. Make the most of them! Photos of the critters in your care are popular, emotionally compelling, and shareable.
Not sure your photos are up to snuff? Check out this article on how to use powerful images to boost your online fundraising to learn how to maximize the impact of your images.
Animal Shelter Fundraising Idea: Make Specific Asks
Animal shelters regularly need a variety of items to take care of all of the animals at the shelter properly. Let your supporters know what you need and host a supply drive or virtual supply drive with the funds raised earmarked for supply items you need.
People want to help their animal shelters – they often just need to be asked. Almost no one looks at a pile of old towels or newspapers and thinks, "OH! I can take these to the shelter!" But they're more than willing to donate them if they're asked.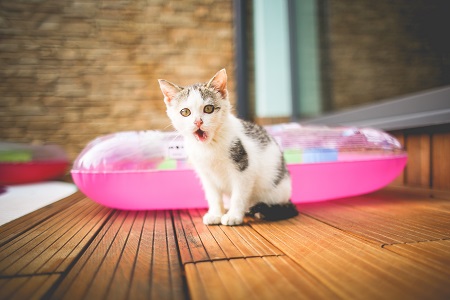 "We are in desperate need of feathers, hair ties, and pieces of string."
If you need something for your shelter, just ask! Your supporters are open to adding an extra bag of dog food to their cart the next time they're shopping, and they'd probably rather donate towels or newspapers to you than throw them away. If you need bigger-ticket items – maybe kennels, medical equipment, or other items your donors don't just have lying around the house – consider creating a special appeal for them. That appeal can take the form of a virtual supply drive to show your supporters what you're raising funds for.
We've created a handy letter template for animal shelters to request donations. Use its language and structure as a guide as your team reaches out to the community for support.
Animal Shelter Fundraising Idea: Share Success Stories
If you follow an animal shelter on social media, you've almost certainly seen pictures of animals with their new forever homes. They're the ultimate success story – an abandoned animal is united with someone who will love them and care for them. You may also have seen other success stories – neglected dogs who recover from terrible circumstances, cats who were abused and abandoned that find wonderful homes, or animals with behavior problems that are successfully trained. They're all popular stories.
There are several reasons animal shelters' success stories are wildly popular online and in real life. First of all, they're adorable so people love sharing them. They also show donors that their gifts make a real-life difference in the lives of animals that find themselves at a shelter. And success stories are a bright spot in a tough sector. Seeing a smiling human with their happy adopted dog is a powerful contrast to pictures and appeals that focus on animals' suffering.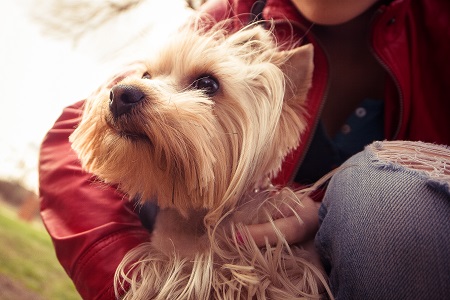 This is so much nicer than those TV commercials that make you cry.
It's tempting to focus on animals' suffering or bad circumstances to inspire people to give – after all, it's hard to imagine someone seeing a picture of a neglected dog and not responding to appeals for support. But too many negative images will drive away audiences: nobody wants constant negativity on their Facebook timeline or in their inboxes. Focusing on success stories is much more effective!
It's important to share your stories from start to finish. Yes, you can illustrate the need of an abandoned or abused animal, but when that story comes to its conclusion, share the happy ending! Your ability to tell a story and tell it well will inspire your donors to give. Luckily, your shelter can share a great success story every time you process a new adoption.
Animal Shelter Fundraising Idea: Share On Social Media
If your animal shelter hasn't opened a social media account to communicate with your supporters, now's the time. You're missing out on a no-cost way to share important animal shelter announcements, success stories, photos of adoptable pets, and links to fundraising campaigns.
Your supporters will value the ability to engage with your content, talk with you, and support your campaigns from your timelines. Better yet, you can run successful fundraisers on your organization's Facebook page and pin urgent appeals to the top of your page. Social media platforms make sharing content easy and that content can reach new donors, adopters, fosters, and volunteers in seconds. Many animal shelters are great at using social media to fundraise and meet the needs of the adoptable animals in their care.
Animal Shelter Fundraising Idea: Participate In Giving Tuesday
Giving Tuesday is a giving campaign taking place the first Tuesday after Thanksgiving. This global generosity movement asks people to participate by doing good. This can mean volunteering their time to supporting a cause or donating to a nonprofit organization.
Many nonprofits, including animal shelters, set up Giving Tuesday fundraising campaigns and encourage their supporters to give. Giving Tuesday campaigns typically are shared on social media and are highly visible. Encourage your supporters to share your campaign after making a gift to expand your reach. Set a fundraising goal for the day based on your specific needs and provide updates throughout the day. Tell compelling stories and share photos of the animals impacted by your supporters' donations.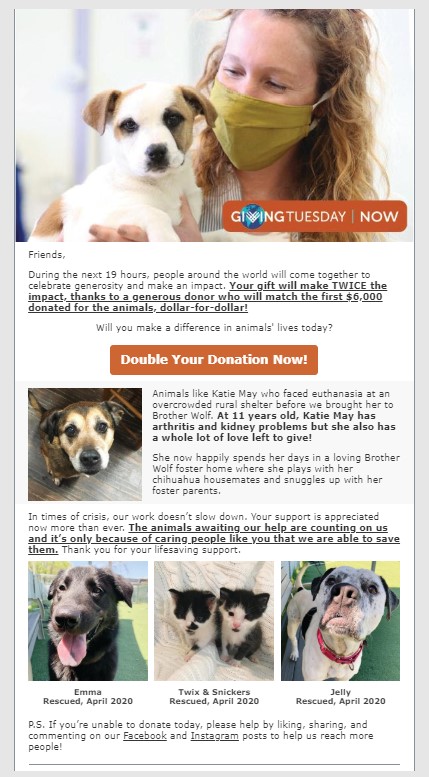 This animal shelter sent out several great appeals for 2020's #GivingTuesdayNow and sailed past their original fundraising goal!
If you've never participated in Giving Tuesday before, use Qgiv's #GivingTuesday Ultimate Guide for resources and tips to get the most of this fundraising event.
Animal Shelter Fundraising Idea: Host Fundraising Events
Animal shelters are lucky. You've got a great group of supporters who care about the animals in your care. They want to see all your adoptable pets get adopted. Engage your supporters in fundraising events and show them how their participation makes this goal possible.
The possibilities for fundraising event ideas are limitless. Use your creativity to come up with events that match your brand and inspire your supporters. Encourage your donors to give by attending your event or ask them to fundraise on your behalf with a peer-to-peer fundraiser.
You can even invite your supporters to bring their furry friends along for the fun!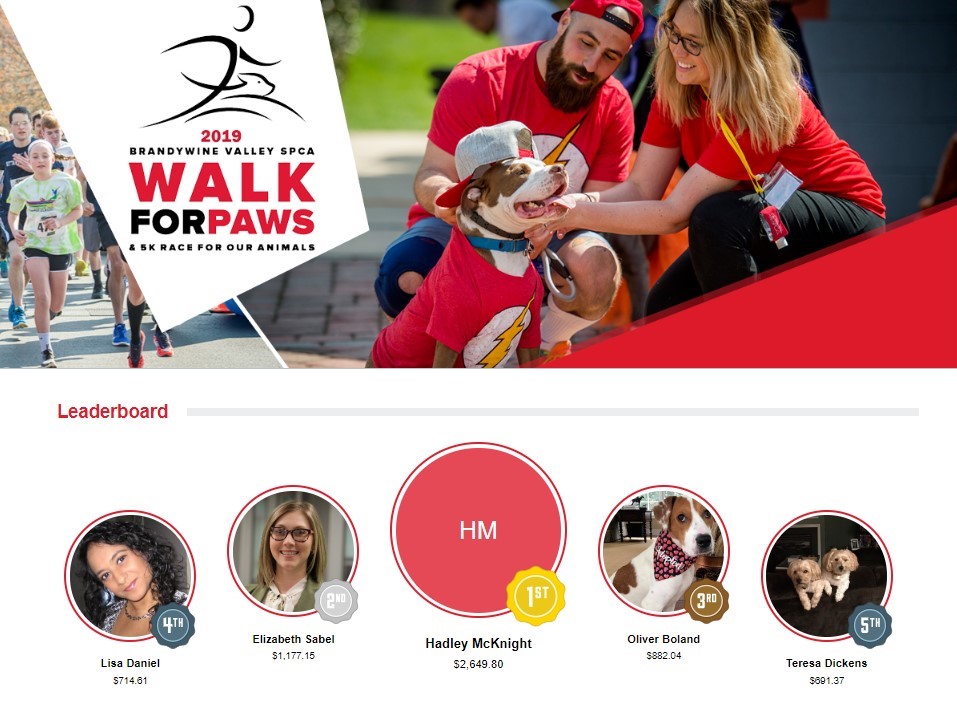 Peer-to-peer events that culminate in a pet-friendly walk is a fun way to get your supporters involved in fundraising!
Animal Shelter Fundraising Idea: Use Tech Tools To Enhance Your Fundraising
Using software that makes crafting beautiful appeals, communicating with donors, running events, and accepting donations online is crucial to maximizing your fundraising efforts.
Simple image and video editing software
The right software can make developing eye-catching content simple. Want to make a personalized video thank you message or ask? BombBomb makes it easy to record simple videos and send them via email!
Need to make a graphic or add text to one of your images? Canva is an inexpensive way to create custom content. There's both a free version and an upgrade for premium content.
Tools to make communicating with supporters simple
There are a number of tools that make managing social media easier. You can create and schedule posts across platforms with tools like Sprout Social or Buffer. For a solution that also includes the ability to manage your marketing projects, there are project management tools like CoSchedule.
Event management tools
When it comes to hosting fundraising events or accepting online donations, Qgiv offers solutions for both. With Qgiv's peer-to-peer platform, your supporters can register, create fundraising pages, and raise funds on behalf of your organization. You can also use the peer-to-peer tools to create an event store, track event fundraising with goal thermometers, integrate participant fundraising pages with a Facebook fundraiser, and more! Having an auction at your event? Qgiv can help there, too!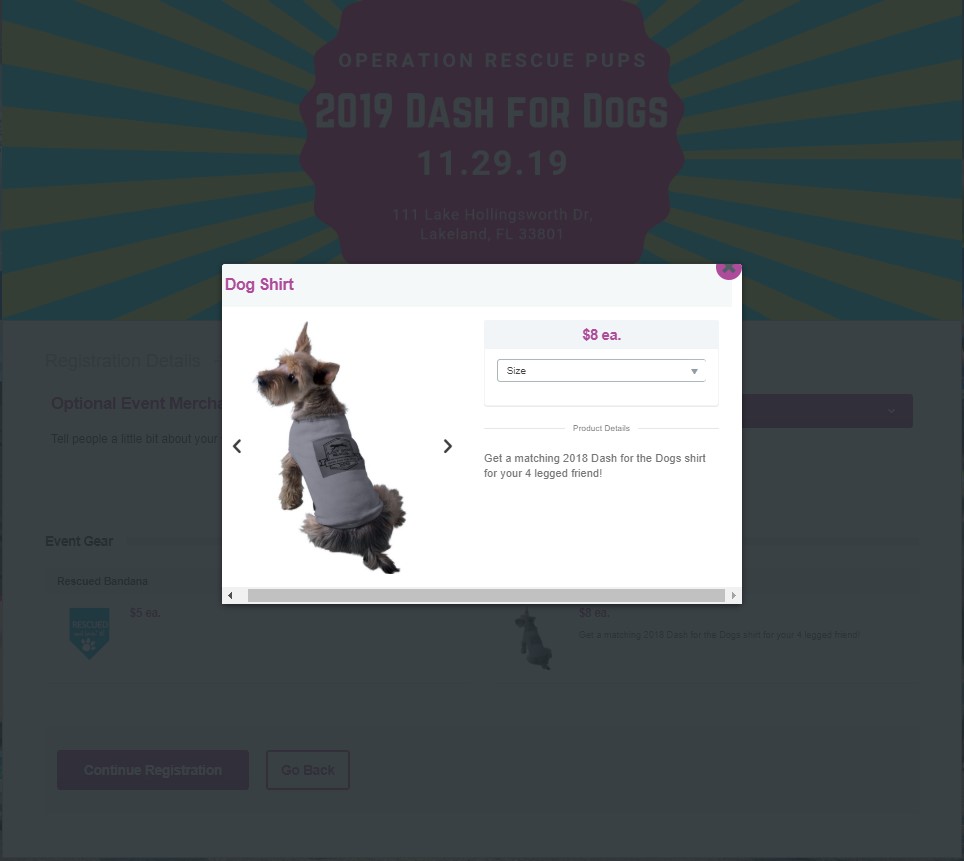 The storefront tool in our peer-to-peer platform gives you an outlet to sell all kind of stuff!
Want to poll your participants about your events? Survey tools like SurveyMonkey and Typeform are a great way to get your guests' opinions.
Online fundraising tools
You can also use Qgiv to raise funds year round with online donation forms. These forms are customizable to match your organization, campaign, or event branding; are mobile optimized for a great experience regardless of device; and integrate with two different matching gift service providers, Double the Donation and HEPdata.
When it comes to your fundraising efforts, it's important to take stock of your organization's online reputation. Maintain accurate listings on both Charity Navigator and GuideStar. Ensure you're transparent about your spending. Monitor your ratings regularly to make sure they reflect an ethical and stable nonprofit.
Other fundraising resources
If your animal shelter seeks grant funding to meet some if its needs, there are a variety of resources that make researching grants easier. GrantStation, Foundation Directory Online, GrantAdvisor, and several other grant research solutions exist to take a lot of the guesswork out of whether a particular grantmaker is a good fit for your funding needs.
Conclusion
Animal shelters have unique funding needs that present challenges other nonprofits may never face. That said, animal shelters have a lot of advantages when fundraising. Your organization likely has a ton of shareable pictures of adoptable animals you can use in appeals. Likewise, you also create a new success story every time an animal is adopted. With the right resources and fundraising ideas, your animal shelter can boost its fundraising and meet the needs of every adoptable animal in your care.