Facebook Fundraisers is a tool that allows people to raise money for their favorite nonprofits. Facebook Fundraisers has been around for a few years now and has helped countless nonprofits raise crucial funds. If your organization hasn't tried a Facebook fundraiser yet, test it out with a simple campaign. It's an easy way to meet your supporters where they are online. You may even reach new donors interested in supporting causes like yours.
Why pick Facebook Fundraising over a popular crowdfunding site like GoFundMe? While GoFundMe offers more customization, fundraising on Facebook doesn't charge fees to donors or nonprofits, and there's a host of Charitable Giving tools your organization can use. Facebook fundraisers have raised over $3 billion and 18% of donors around the world have contributed to fundraising on Facebook.
Not sure where to begin? Use these Facebook fundraising best practices to get started!
Get signed up to fundraise on Facebook
Just because you have a nonprofit page on Facebook doesn't mean you get instant access to Facebook's fundraising tools. Your first step toward starting a Facebook fundraising campaign is to go through the process of verifying your nonprofit status with Facebook. Give yourself plenty of time. The process can take multiple days before you're approved.
Once you're approved, you'll have access to Facebook's Charitable Giving tools. These tools include a donate button for easy giving, a nonprofit manager tool to analyze campaign results, access to targeted donation ads, and the opportunity to join Facebook's Giving Season where Facebook Meta may match eligible gifts. Using these tools can be an easy way to reach new audiences and help your fundraiser earn more.
Use your branding on your Facebook fundraiser
For all of your social media platforms, create a branding style guide that can be applied to fundraising on Facebook. Your style guide will help your posts feel cohesive and ensure your branding is consistent across platforms. While customization options are limited, you can make sure your Facebook fundraiser is easily recognizable by your supporters. Incorporate your logo and organization name in the header image of your Facebook fundraiser. Also, make sure the image you're using for the header is relevant to the work your organization does. Not only is this one of the best practices for fundraising on Facebook, it's an overall fundraising best practice. Always add your branding to all donation forms and appeals.
A trick to incorporating more of your branding is to share images and videos from your organization in fundraiser update posts. For still images, place your logo somewhere within the image. For video, you can incorporate your logo in the beginning and ending frames. Include images that show the success your organization has had on your page's featured photos.
Another great way to brand your Facebook page is to add a nonprofit's story to the page's "Bio" section. That way anyone who views your page can easily see how you help your cause. Your "About" section should also link to your other social platforms, as well as your website,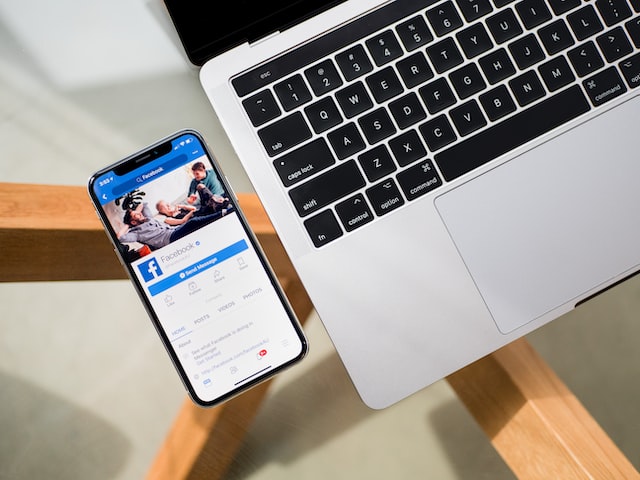 Share your Facebook fundraiser
Just setting up a Facebook fundraiser isn't enough. You need to share your fundraiser with your supporters to receive donations and reach new audiences. An easy way to accomplish this is to create a post with a link to your Facebook fundraiser on your organization's Facebook Page. Go the extra mile and pin your Facebook fundraiser post as the top post on your Page until the fundraiser ends. You can also pay to "boost" your fundraising posts to have them reach a larger donor base.
Another best practice for fundraising on Facebook is to encourage your supporters to use your organization for their Facebook Birthday Fundraiser. That way their friends will see your cause and be motivated to donate as a birthday gift.
Ask your staff and supporters to share the link to your Facebook fundraiser (and donate too, of course!). Having your followers share your fundraiser helps it get in front of people outside your immediate social network. When donors share a campaign they've given to, it provides social proof that helps convince others to give too.
Make sure you're also linking to your organization's fundraising page on your webpage. This way, visitors to your website can easily find and give to your Facebook page. Sharing your Facebook fundraiser is key to getting most out of your Facebook fundraiser.
Post regular updates to your Facebook fundraiser
Keep your Facebook fundraising campaign top of mind by posting regularly. This Facebook fundraising best practice keeps your fundraiser from disappearing from your supporters' Facebook Timeline. Posts about your fundraiser can share fundraising milestones or act as motivation for your supporters to give. Encourage your audience to reach out to you on Facebook if they have questions. Communicate with your supporters who have given or commented on your fundraiser. Images and short videos get great engagement on Facebook. It's helpful to share images or short video clips showing the work your nonprofit does and what your donors are supporting. If you don't have a lot of recent images, now's the time to make taking new photos a priority!
An easy way to post images or video content regularly is to take a photo or short video of your development staff filling in an analog fundraising thermometer as gifts come in. If you're using a digital thermometer, try posting screenshots of your thermometer's progress toward your goal! Another easy option is posting thank-you messages to individuals who gave to your fundraiser. An added benefit of the latter option is you get to make individual donors feel seen and appreciated (so long as they don't wish to remain anonymous).
Reels are a great marketing tool for fundraising on Facebook. Make videos of behind the scenes work for your organization to use as Reels that you can add a donate button to. This makes it simple for your supporters to share your fundraiser with others. You can also add your donation button into a Facebook Live event. Facebook Live is a wonderful tool to connect with your donors and receive immediate feedback on your campaign.
Publicly thank Facebook fundraiser donors
One really great thing about Facebook Fundraisers is having the ability to comment on your fundraiser. As donations come in, take note of which supporters gave to you and publicly thank them on your Facebook Fundraiser. Engage your donors in conversations centered on your gratitude for their support. This makes your donors feel great and these expressions of gratitude can also make others feel great about choosing to support you.
When you're thanking your donors, use inclusive language. This means letting donors know what they accomplished. Rather than saying "This fundraiser helped us provide 200 lunches to kids who wouldn't otherwise get a lunch," make it the donors' accomplishment! For example, a phrase like, "Thanks for donating! You helped us provide 200 lunches to kids who wouldn't eat otherwise" better highlights what donors made possible. Using "you" language more than "we" language makes your donor the hero. More importantly, this language expresses the importance and value of their continued giving.
Facebook makes fundraising simple for nonprofits by automatically sending tax deduction receipts to your donors. Fundraising on Facebook also gives your organization access to Facebook's Thank You Tool and Automated Thanking feature to immediately send your gratitude to your donors. Thanking your donors within 48 hours of giving is one fundraising best practice that Facebook makes effortless.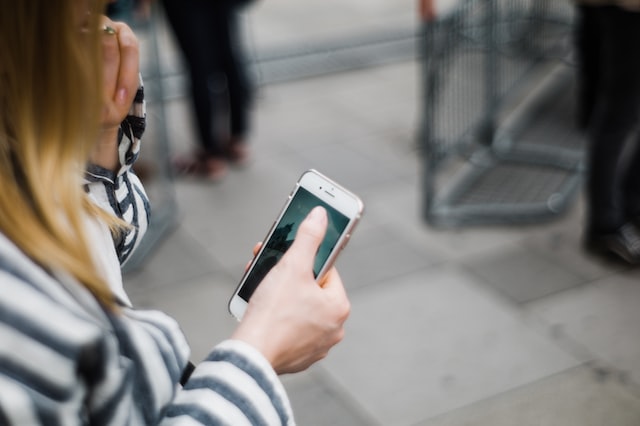 Tie your Facebook fundraiser to your virtual events
With Facebook Live and Facebook Events, hosting a virtual event has never been simpler. You can offer your supporters a one stop shop when it comes to ways to support your organization! First, you could use Facebook Events to create an event donors can sign up to support. After that, reach new supporters by promoting the event via Facebook ads or sharing the event and asking others to share it as well.
Your event could be a live performance, a Q&A session with a member of your staff, a facility tour, a virtual auction– the possibilities are limitless! While you're broadcasting using Facebook Live, you can refer to your Facebook Fundraiser or provide another way for those who tuned in to support your organization. You can share a simple URL to your donation form or incorporate text fundraising by sharing your keyword and the number to text to make a gift.
Alternatively, ask for support for your Facebook fundraiser and share how to find it with your supporters. When asking for support, know who you're asking and what messaging they're most likely to respond to.
Fundraising on Facebook also offers your organization the option to use Facebook's recurring giving feature, which encourages donors to give more. There is also a default opt-in option for supporters to stay connected to your organization and receive updates from your nonprofit. Once your fundraiser is over, use Facebook's transaction reports to track how well your campaign did and collect donor data.
Integrate your virtual peer-to-peer events with Facebook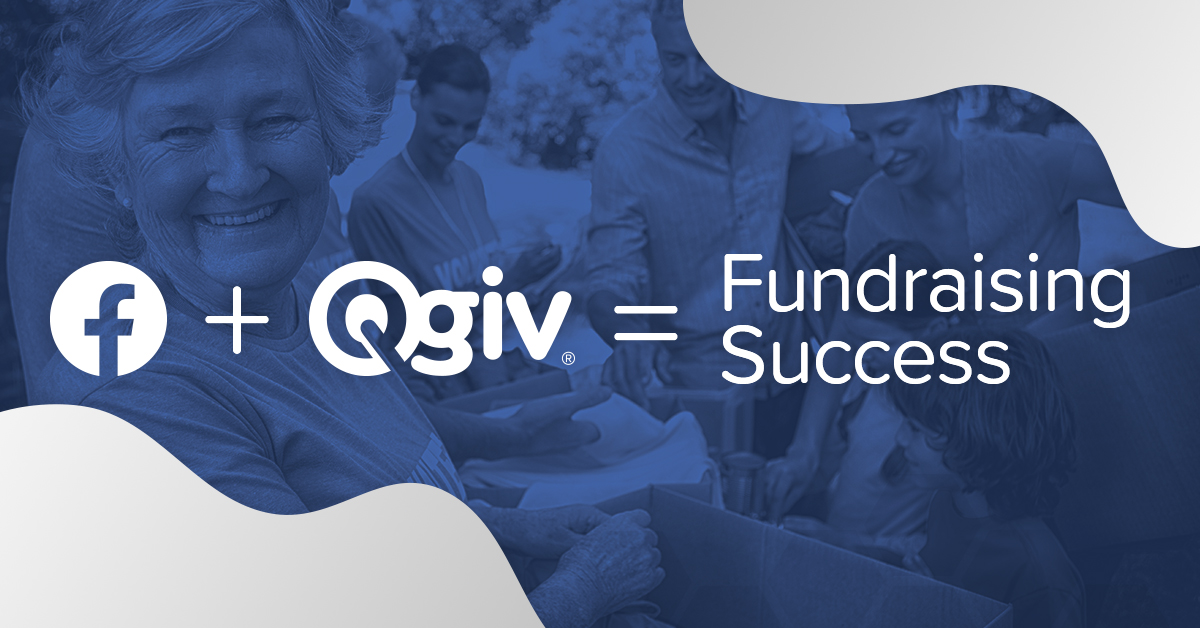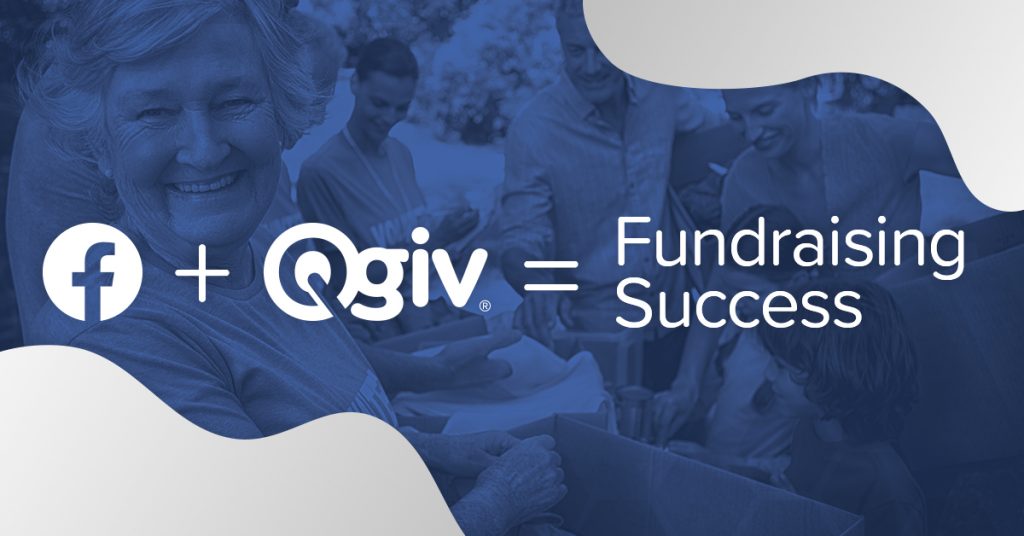 Qgiv has an integration with Facebook fundraisers! Virtual event participants can fundraise on Facebook and apply those donations to personal and event fundraising goals. Encourage your supporters to take advantage of the integration so they have an easier time keeping their fundraising progress consistent as they engage in cross-platform fundraising!
Your nonprofit will benefit from this alongside your donors. Their Facebook fundraising campaigns will be applied to your overall event fundraising goal so you can easily track the progress of your virtual fundraising events. In addition to tracking your progress toward your fundraising goal, the integration gives your virtual peer-to-peer events even greater portability. You can set up a peer-to-peer page in Qgiv and host it on your website while simultaneously supporting the same campaign on Facebook. This increases the odds your virtual event will get noticed and be supported.
Use fundraising on Facebook with a fun virtual peer-to-peer event to inspire your donors. From virtual walkathons to geocaching to online games, there are some easy and interesting virtual events that could be integrated with Facebook for better communication with participants throughout the event. Create a challenge for participants with a unique hashtag to share with their friends and link your Facebook account to your Instagram to further grow your audience.
Conclusion
Facebook fundraisers are a great complement to existing online fundraising tools. By adhering to these best practices for fundraising on Facebook, nonprofits are able to raise significant funds. Nonprofits need to know how to get their Facebook fundraiser in front of their supporters and their supporters' social networks to be successful. Incorporating these Facebook fundraising best practices will get more eyes on your Facebook fundraising campaigns, Facebook Live broadcasts, and Facebook events.