Who they are:
SARC (the Sexual Assault/Spouse Abuse Resource Center) formed in 1978 when residents in Harford County, Maryland reacted to a lack of services and support for victims of assault and domestic violence. Their mission is to provide a lifeline for victims and survivors of domestic violence, sexual violence, and stalking by providing a safe haven, advocacy, resources, and hope in their community. The agency has grown to include a domestic violence program, a sexual violence program, a legal advocacy program, a 28-bed shelter, community outreach and education services, 24-hour helpline and an administrative staff.
What they did:
SARC of Harford County hosted their 14th annual peer-to-peer campaign during Sexual Assault Awareness Month in April. The event, "Walk a Mile in Her Shoes," helps raise awareness and funds for survivors of sexual abuse. This isn't your typical walk because they added a unique, entertaining twist—men are challenged to walk one mile in high heels. They encourage the community to join the fun by donating to a favorite walker, joining a team, or grabbing a pair of high heels and joining the walk.
Their event page was well branded, tying in the high heel theme at every opportunity. They made the most of their banner image by including key details about the event like the date and giving their presenting sponsor additional recognition. Additionally, they made sure to advertise that the event would be in person this year to create additional excitement.
They took it a step further by pairing their peer-to-peer event with amazing social media marketing on their Facebook page. Their posts to draw attention to the event were consistent and focused on different key elements of their event. They shined a light on what the walk would be supporting, shared about food trucks and other vendors that would be on site for the event, communicated key deadlines, promoted the swag walkers would get, and recognized their sponsors.
SARC also made a point to focus their social media attention on fundraising efforts. They celebrated top teams and participants, communicated weekly fundraising goals, and celebrated key fundraising milestones to keep the momentum going. Their efforts paid off since they exceeded their event goal of $60,000 by about 18% and raised almost $71,000 total through their "Walk a Mile in Her Shoes" campaign!
What you can do:
Work with key stakeholders to brainstorm ideas for an event concept that will set you apart from other events happening in your community. Once you find the recipe that works for you, make your event an annual campaign like SARC of Harford County did. For even more exposure, see if you can host your annual peer-to-peer event on a recognized day or month of awareness that relates to your mission.
Event page design and branding should be a focus with any campaign because your virtual presence is the first impression of your organization and mission to some prospective donors. Once you develop your campaign's concept, tie in the theme however possible on your event's page, social media, emails, and more.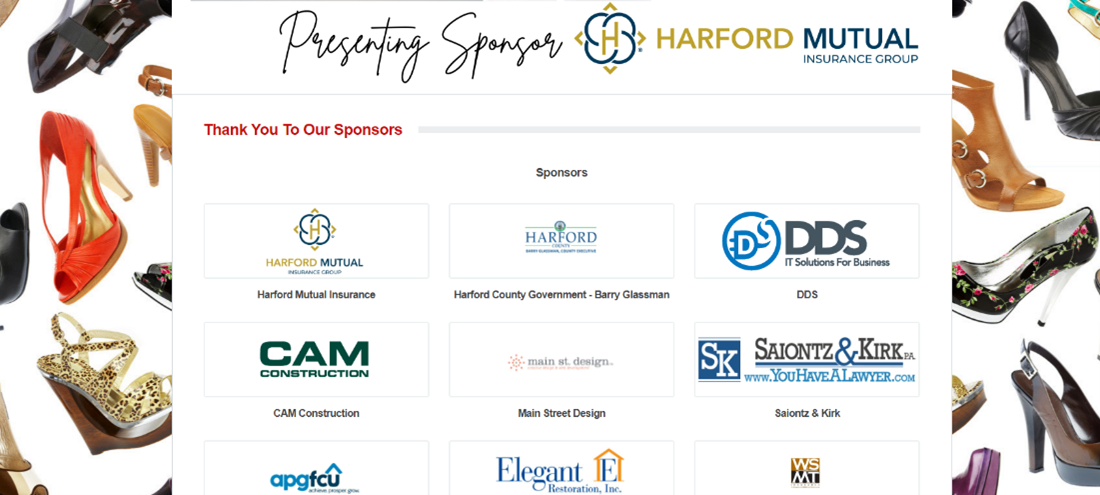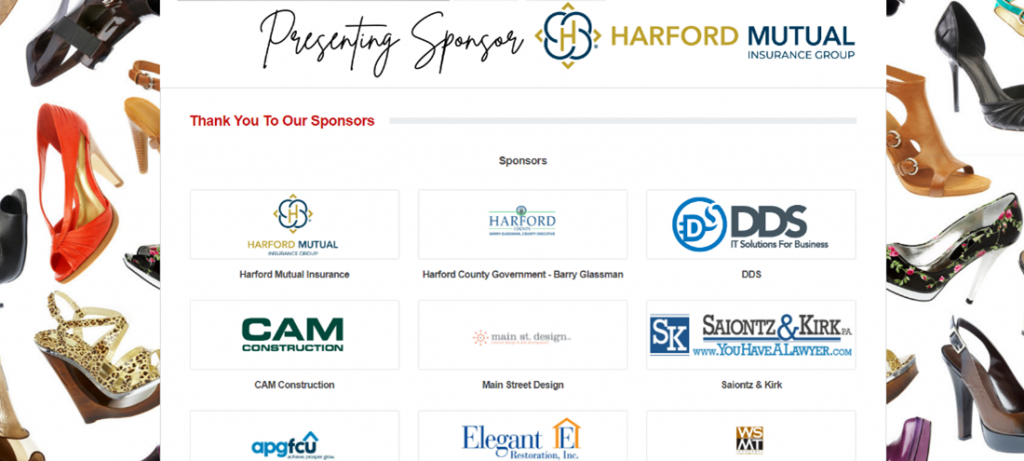 SARC of Harford County did a great job promoting their "Walk a Mile in Her Shoes" event on social media. You can do the same to help spread the word about your event in your community. In addition to promotion, it's just as important that you don't miss opportunities to recognize your top fundraisers and sponsors—especially when it comes to an annual event. Encourage your key supporters to come back by saying "thank you" often and providing them with public recognition frequently before, during, and after your event.
Not only will these efforts help you recruit more fundraisers, but you'll be encouraging annual participation (returning peer-to-peer fundraisers raise 3.5 times more than new fundraisers!). If you're new to peer-to-peer fundraising and need a refresher on top tips, check out our ultimate guide on peer-to-peer fundraising!
Not a Qgiv client or curious about adding the peer-to-peer platform? Request a peer-to-peer demo or give us a call at 888.855.9595.