As a faith-based organization, we're willing to bet you've got some great supporters. You often get to help entire families grow as people within your walls. You give them hope, community, and purpose. Your organization empowers your members to serve others with a generous volunteer spirit. These same loyal supporters are likely donating to support you in the work you do. Make giving fun for your supporters through peer-to-peer giving events – just like these six faith-based organizations did!
DESC's Superhero Challenge
The first faith-based peer-to-peer event example is Downtown Ecumenical Services Council (DESC)'s Superhero Challenge. This fundraising gala event was a feat of super effective marketing. The organization designed a superhero themed dinner with comic book-inspired centerpieces.
They even created their own superheroes to promote the different services the organization provides to the homeless and impoverished members of the area they serve. The council did more than have the superheroes at their event for photo ops. They had an artist create images representing each of the superheroes and used that artwork on their social media to promote different areas of need.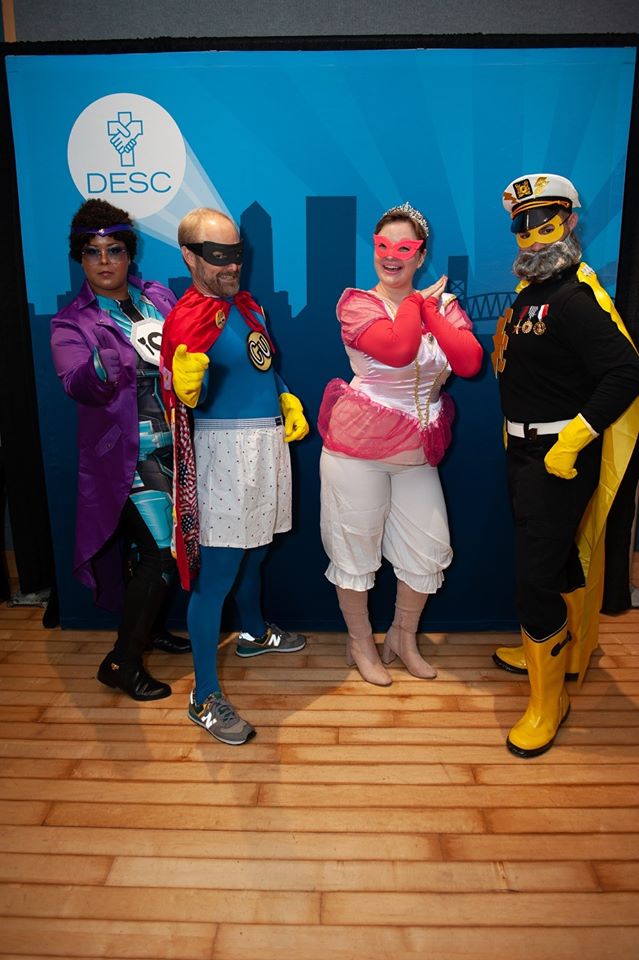 The superheroes made this event and post-event marketing more interesting. More interesting content led to increased visibility into the organization's work. That visibility resulted in an increase of support for those the Downtown Ecumenical Services Council serves.
What you can learn from this example is the value of using recognizable event images – in this case superhero art – to enhance the visibility of your event and convince more people to get involved and making a difference.
Chabad at Binghamton University's Fashion for a Cure
The Rohr Chabad Center for Jewish Student Life at Binghamton University is a nonprofit that not only celebrates the Jewish faith, but also empowers college students to fundraise for other causes. One example of this is their annual Fashion for a Cure fundraising event. College students are encouraged to organize and participate in a fashion show and reception in order to raise money to support breast cancer research.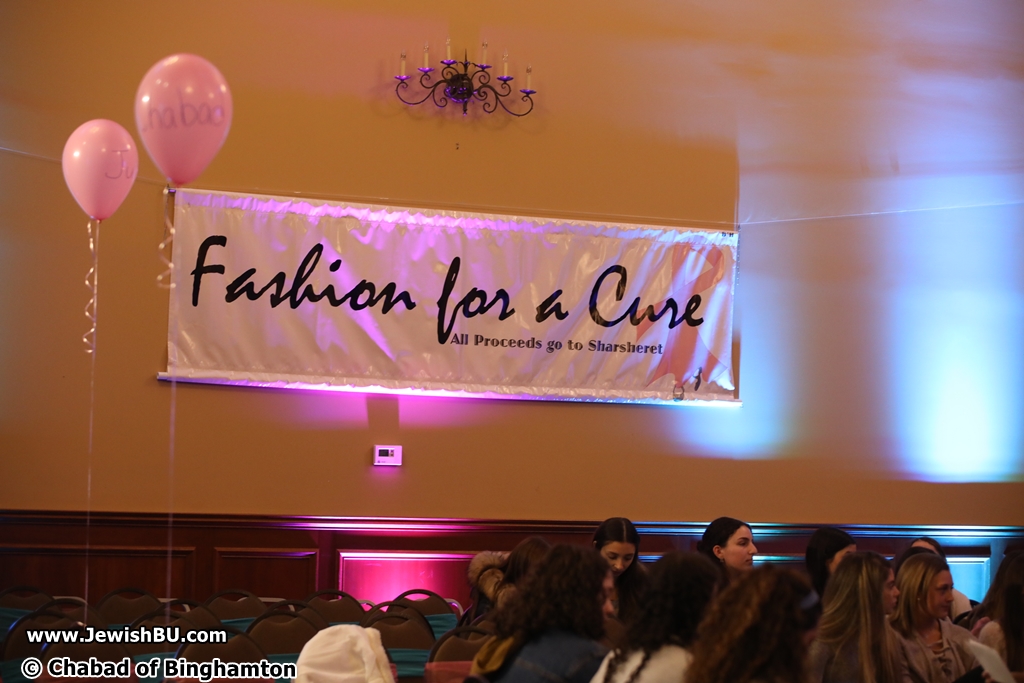 They donated the funds raised at this faith-based fundraising event to Sharsheret, a Jewish nonprofit organization created to support women and families living with or at increased risk for breast or ovarian cancer.
This was an upscale event that featured a fashion show with runway modeling. They did an exceptional job rallying students and motivating them to take part in the event. That cooperation between students made it possible for this event to reach 130% of its $15,000 fundraising goal.
Bonus Event: Light Up A Life Chanukah Toy Drive
The Rohr Chabad Center for Jewish Student Life at Binghamton University also hosts an annual Chanukah toy drive. Their 2019 toy drive raised more than $30,000 to provide children with toys for the holidays.
This organization excels at activating its members to fundraise for a variety of causes. You can emulate this success by reaching out to your most loyal donors and volunteers and personally asking them to help you with your fundraising campaign – just be careful to avoid volunteer or donor burnout.
Victory Baptist School's Warrior Walk
Victory Baptist School's Warrior Walk is a major fundraising event that funds major improvements to the school. This event builds camaraderie among the students while pitting classes against one another for some healthy competition.
The fundraiser asks students to recruit donations and pledges from their social circles. Then, the class pools the donations together toward the class grand total. As the school and individual classes reached certain fundraising milestones, they began earning incentives like pizza parties and special field trips to celebrate the fundraising wins.
This faith-based fundraiser is popular because of its true peer-to-peer nature. Students fundraised on behalf of their school, and their performance earned them prizes. Not only is the pool of available supporters large, the competitive aspect encourages students to go the extra mile to earn incentives for their class (like the ability to slime a teacher, for instance!).
They paired the fundraiser with a fall festival this year. Most team names were fall themed and featured the teacher's last name to keep track of which classes were the top fundraisers. The event exceeded the set $30,000 fundraising goal. The top fundraising class (first graders) raised more than $3,500.00!
Benedictine Sisters of Florida's "Killer Event"
The Benedictine Sisters of Florida will be hosting a unique peer-to-peer fundraiser in the form of an interactive murder mystery dinner show. The murder mystery portion of the event is put on by the Murder She Wrote Theatre Group. It's called My Big Fat Italian Funeral.
Not only do attendees get dinner and a show, there will also be dancing and a silent auction. The event is interactive. Guests take part in a costume contest and can vote for the winner online with a $5.00 donation.
While this is the first time the Benedictine Sisters of Florida are holding this event, it's garnering major attention. They did a great job getting the word out through local Chambers of Commerce. They also shared the event flyer on their website.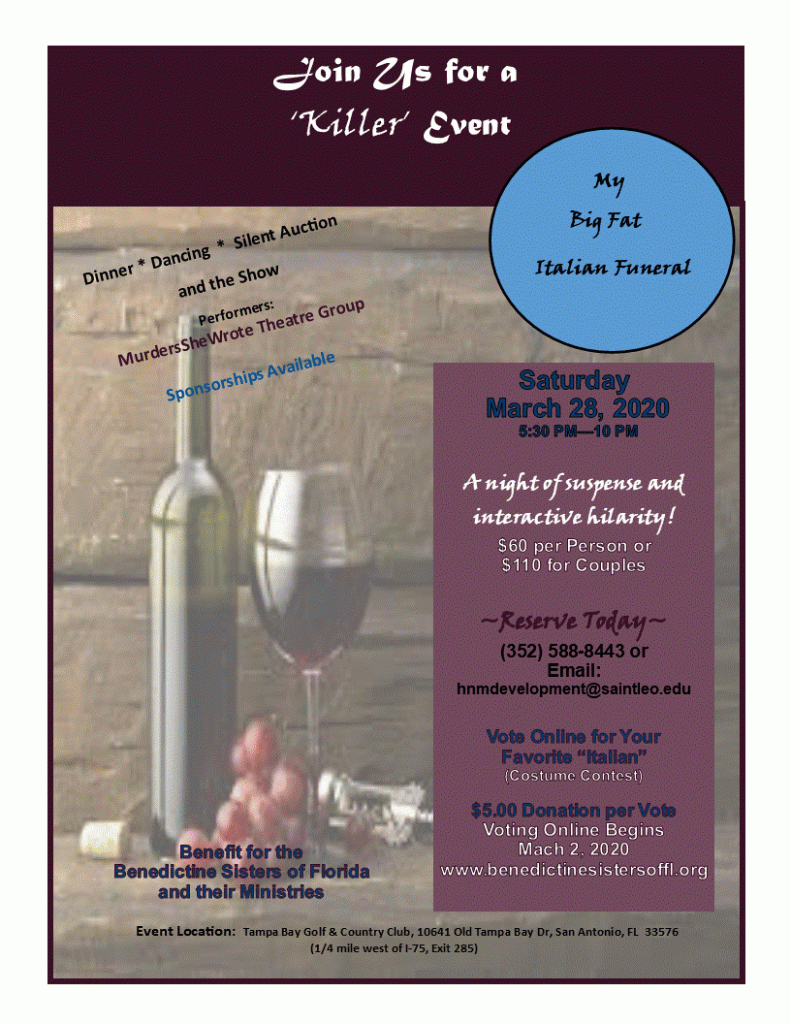 Another reason this event is worth sharing is it's a unique experience. Not all faith-based peer-to-peer events feature a murder mystery show – even fewer are interactive in the way this event is.
Peninsula JCC's Pink Power Day
The Peninsula Jewish Community Center hosts a breast cancer fundraiser each year. The event focuses heavily on wellness events like special group exercise classes and a dance party – all with a pink theme. These events are accompanied by wellness vendors, seminars from renowned speakers on breast cancer topics, and the Pink or Sink Swim Meet.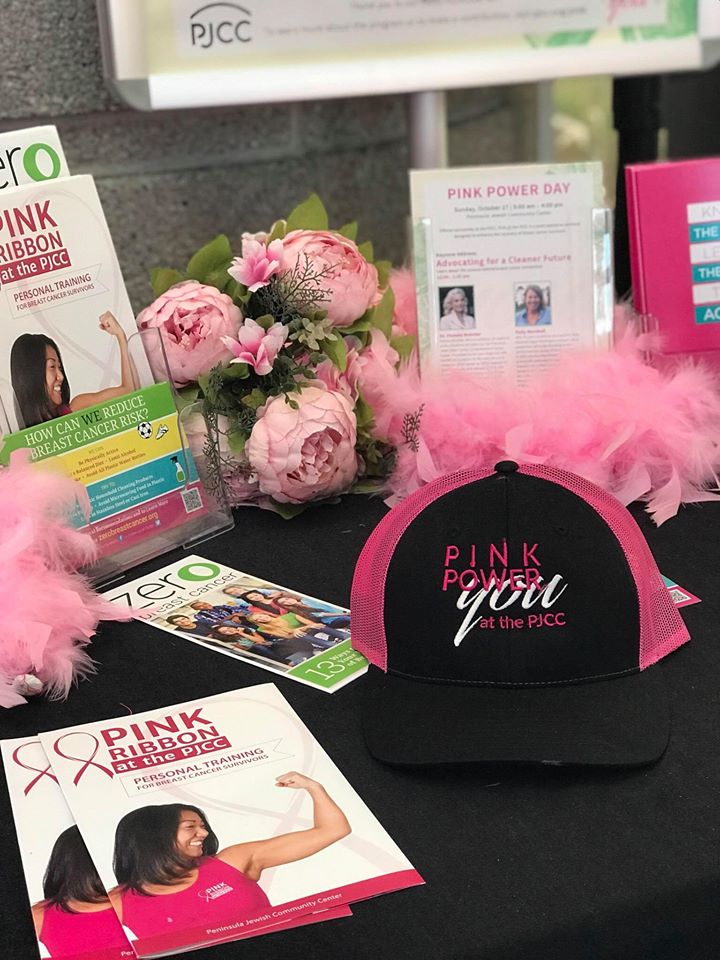 While there's a fee for the wellness program, the annual fundraiser subsidizes the cost for those who can't pay. The Pink Power exercise program was developed specifically to address the needs of recovering breast cancer survivors. Being able to subsidize the cost of this program for those who need it is a worthwhile cause. The families going to the PJCC are happy to help make this possible.
Like Chabad at Binghamton University, the Peninsula Jewish Community Center is successful because it relies on its supporters to fundraise to keep this crucial program available to those who need it. The fundraiser reached 98% of its fundraising goal and engaged four sponsors and eleven community partners.
FishHawk Fellowship Church's Haiti Mission Trip
Our last faith-based peer-to-peer example is from FishHawk Fellowship Church. This organization successfully sends its supporters on mission trips to make a difference abroad for those in need. Each would-be missionary has a fundraising goal to reach in order to cover the cost of travel, lodging, and meals.
Because their supporters want to make a difference, they fundraise to offset the costs of their participation. One such mission trip was to Haiti. Participants went to prepare a newly constructed home for its new residents (a family in need of stable housing).
The mission work involved applying the finishing touches to the home like painting and landscaping. The cost to travel to Haiti and take part in this work was roughly $2,000. The organization set a $10,000 fundraising goal for the five required missionaries.
The participants raised more than their fundraising goal! They did this to ensure everyone wanting to work had the opportunity. The fundraiser raised more than $10,400 in support of the missionaries going to Haiti.
They're successful because they set manageable fundraising goals for reach individual participant. They also incorporate pictures from past mission trips into their donation forms.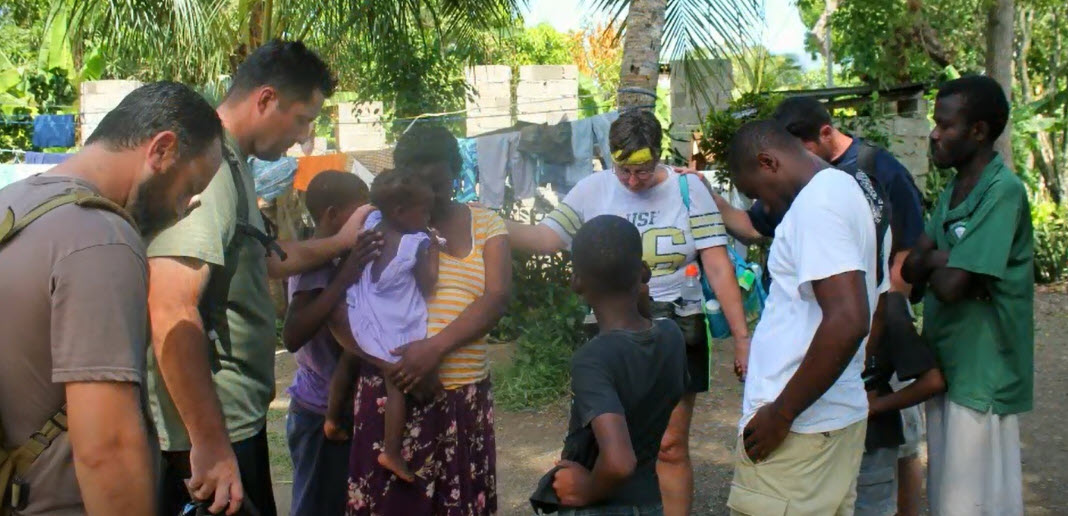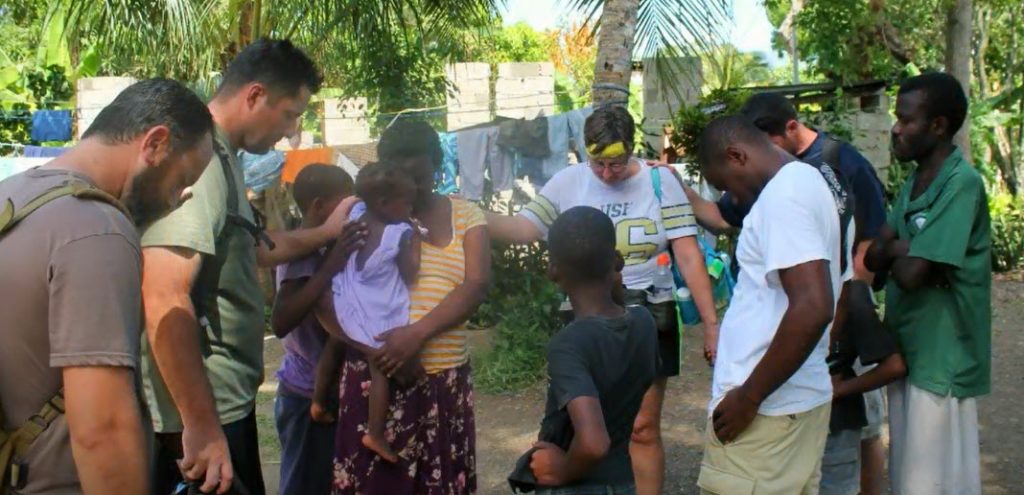 Conclusion
Your faith-based organization does a lot of good for those you serve. Whether you're making a difference locally or abroad, you need funding to make your good deeds possible. Peer-to-peer fundraising events are a great way for faith-based organizations to raise funds and build community among their supporters. We hope you're able to emulate the success of these great religious organizations with your peer-to-peer fundraisers.
New to peer-to-peer fundraising? Request a demo of Qgiv's peer-to-peer platform. Or, contact us for advice on hosting your own peer-to-peer event.