As fewer and fewer people carry cash and checks, it's becoming more relevant for businesses to accept transactions with electronic payment methods. Before your church goes out and buys a card reader, there's a simpler solution—accepting online giving. Here's how you can set up online giving for your church.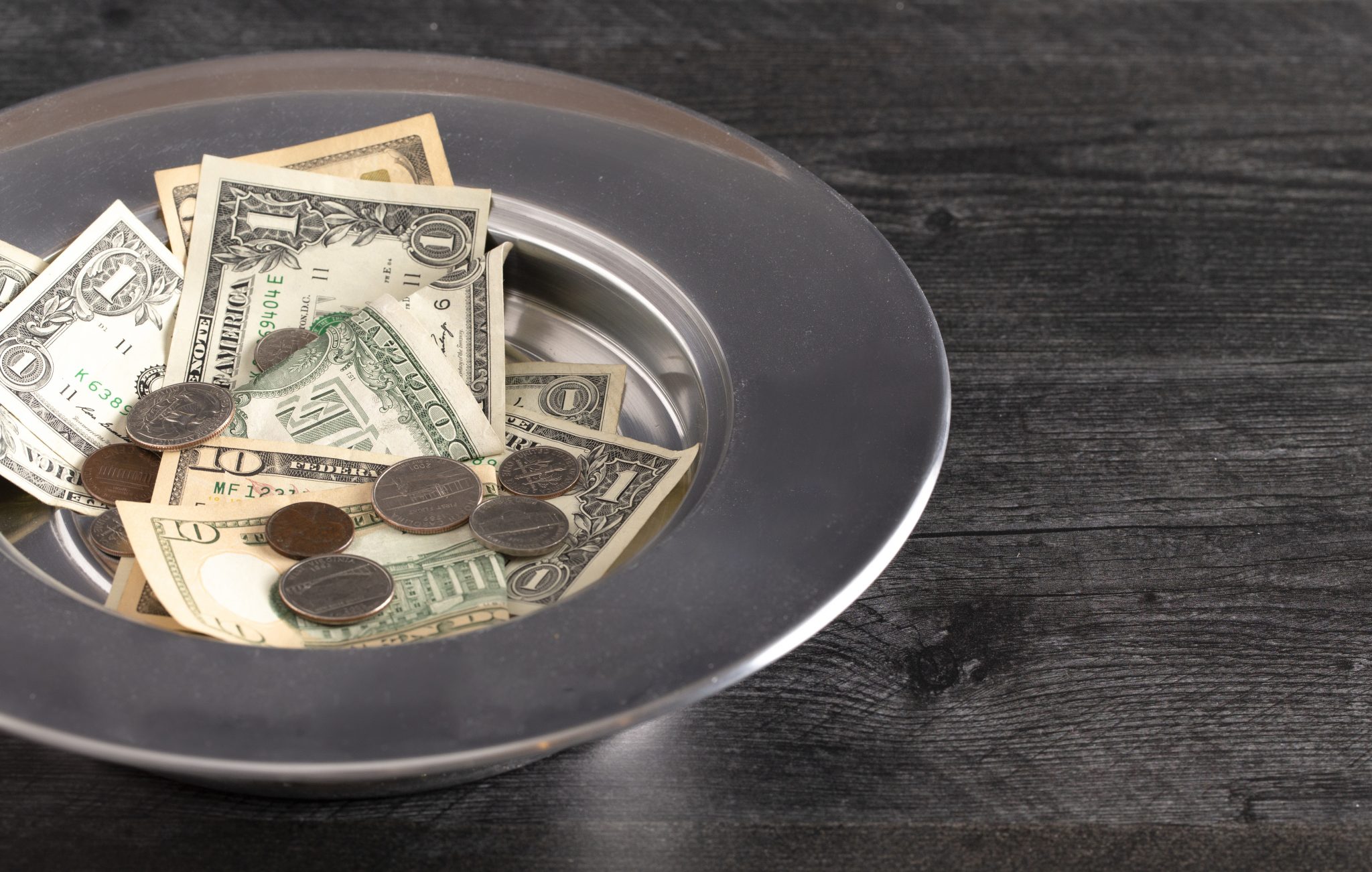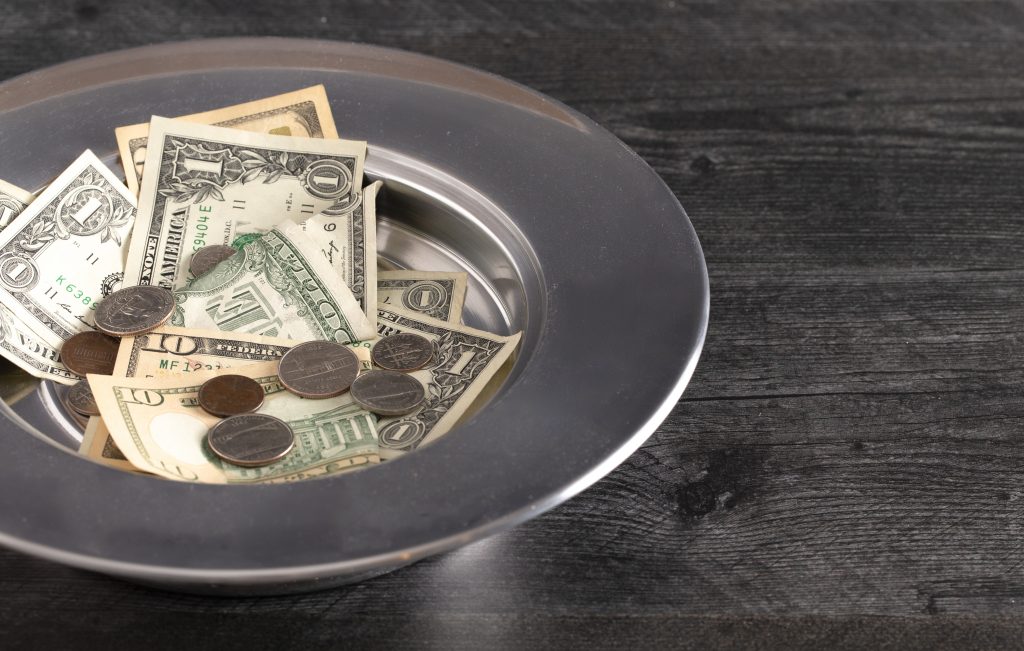 How to get started with online giving
Before you look for an online fundraising platform, one of the key things you need is a merchant processor. Why? A merchant processor is a company that empowers businesses and nonprofits to accept online payments. There are a variety of merchant processors available, and each has its own policies, procedures, and processing fees.
Some online fundraising platforms will often have a preferred merchant processor they can recommend to your church if you don't already have a merchant processor. For example, Qgiv's preferred merchant processor is Worldpay.
If you aren't sure where to start in this search, asking the online fundraising platforms you're interested in is a good place to begin. You can compare their perks, policies, and fees before settling on a merchant processor and online fundraising company to partner with.
How to choose an online fundraising platform
When it comes to choosing an online fundraising platform for your church, there are tons of great potential partners you can work with. To make the choice and get set up with online giving for your church, you need to know which platform offers what you need to be most successful. This is an individual decision that varies from organization to organization.
Trust us. We know it's a daunting task. So we made it a little easier by creating a list of 12 questions to ask before buying or subscribing to an online fundraising platform. These twelve questions are a great way to visualize what you need and compare options across different service providers.
There are definitely qualities of your online fundraising platform that you should consider non-negotiables.
The first is transparent pricing. Knowing what you'll pay each month (if anything) and what the processing fees are can help you determine which platforms are good for your budget and which aren't.
The second is PCI Compliance and secure data policies. PCI compliance is a set of security standards from the Payment Card Industry that ensure the safety of your congregants' credit card and bank account data. You can read more about PCI Compliance and why it's important to your church here.
How to set up online giving for your church
Once you've chosen a fundraising platform, your next step is to create an online donation form for your church. You can use this donation form for your annual fundraising or you could create multiple forms for varying purposes like mission work fundraising, church renovations, and more.
To make your online donation form more effective for your church, incorporate these 6 best practices for the most effective online donation forms for your church. These best practices are tailored to churches and faith-based nonprofits.
How to get your designed donation forms on your website
Once your forms are designed just the way you want them, then you have to get them on your website. There are two methods you can use to get your forms in front of your congregants.
Add a link to your form on your website
First, you could share the link to your online donation form on your website. When your congregants click to give, they'll be taken from your site to the online fundraising platform to complete the gift. This method is the simplest to implement, but it adds an extra step and takes supporters away from your page. That could make some donors wary.
Embed your form on your website
That's where the second option comes in. The second option for deploying your donation form to your website is to embed it. Embedding a form makes it a part of your existing website. That means your donors won't have to go to another URL to complete their gift.
At Qgiv, we recommend embedding your forms. Embedding makes it easier to match your form's branding to your existing website without an extensive design phase. Instead, the form fits in alongside other design elements on your form. You'll still want to update your font choices and colors so they match your site as closely as possible.
To embed the form on your website, you'll need to create a widget code. This option is available for Qgiv forms of all kinds, but may require more technical know-how if you use another platform. When you have the widget code, ask your website administrator to embed it into an iframe on the page you want the donation form to appear. Voila! Your form will now appear on your website.
Use a mobile app for easy giving on the go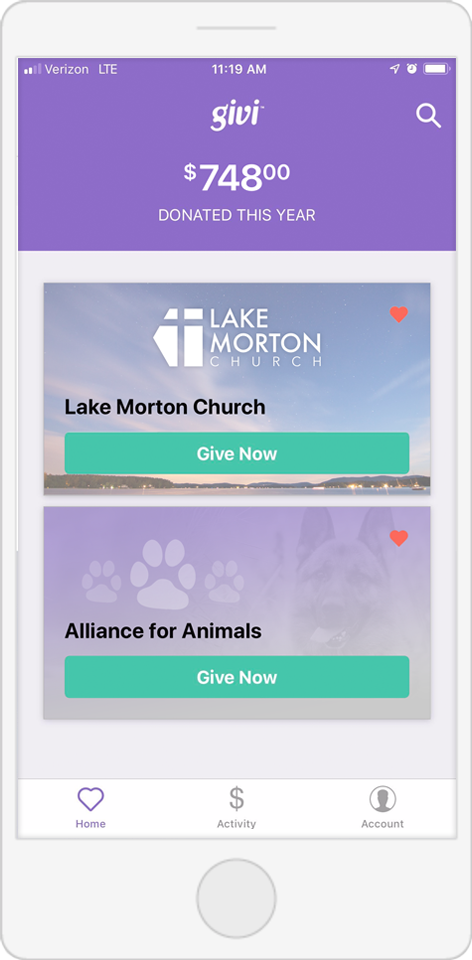 Some churches may also benefit from using a mobile app like Qgiv's Givi app. It's designed for giving on the go. Some online fundraising apps offer a mobile-friendly way for donors to give to your church without navigating to your website. They just search for you in the app and find a mobile-ready form to complete their secure donation on.
This is a perfect strategy to use when passing the plate during your service. When accepting tithes, let your congregants know about the option to give using the mobile app. The best part is, your supporters can create accounts and save their payment details. This means they can give this way every time they come to worship services.
Final thoughts
If your church wants to dive into online giving, we hope this blog is a good starting point. We've covered the different phases from choosing a merchant processor to selecting an online fundraising platform. We even covered how to design and deploy your online donation forms. With this information you should be ready to start accepting donations online from your congregation and community.
Curious about Qgiv's unlimited, free online donation forms?