Fundraising calendars help set your nonprofit up for success for the entire year. Planning ahead ensures you'll stay organized and keeps you on track with your goals. A fundraising calendar enables you to keep your goals, campaigns, strategies, and due dates all in one place that your whole team has access to. These calendars are designed to guide your organization to success, and while they may look a little different for each nonprofit, the benefits remain the same.
To-do lists can be overwhelming without a place to start, but calendars let you segment your goals into different timelines. By planning out the year, you'll be able to see any overlapping campaigns that might keep you from reaching your full fundraising potential. Create practical goals for your organization to complete within the year and track the success of each campaign you roll out with your fundraising calendar.
Here are 6 steps to help you create your fundraising calendar for the year:
Determine your goals for the year
Before you start creating your fundraising calendar, you need to figure out what your organization wants to accomplish for the year. There are different types of goals your nonprofit may want to focus on, but one of the most important goals you need to set is your financial goal. Based on your organization's expenses, decide how much money you will need to raise for operating expenses and then add the costs for possible projects to expand your organization. 
Another objective you need to define for your fundraising calendar is your awareness goal. To expand your nonprofit's ability to help your cause, you need more people to know about both your cause and your organization. Your plans to increase awareness will help you flesh out your marketing content plan, as well as some of the events you will host in the coming year. You should include the costs of awareness campaigns and events within your fundraising goals as part of the costs to run your organization or as part of your expenses for projects for the year.
For other goals outside of your nonprofit's main objectives, break them down by your segmented donor list. What are your plans to increase the number of new donors that support your organization? How do you plan to retain your current donor base? What can you do to convince donors to increase their gift size to become major donors? Taking your segmented donor list into account when establishing your goals can help you better focus your marketing efforts for each campaign and increase your chances of reaching your goals.
Once you've determined what your objectives are, you can start planning the type of projects and campaigns you want to accomplish within the year. These projects should be dedicated to helping your organization make an impact on your cause, and your campaigns should focus on how to reach the goals you set to expand your nonprofit.
Here is a template to help you get started:


Schedule your campaigns
Once you've established your goals and figured out which projects your organization wants to focus on for your fundraising calendar, you need to create timelines for your campaigns and events. Achieving many of your goals may require planning for long-term campaigns. Planning out your timelines for campaigns will help you organize your staff and volunteers for the upcoming work and give you an idea of what you'll need to budget for. Marking due dates and milestones in your fundraising calendar will ensure that every campaign you plan stays on track.
One best practice to keep in mind when scheduling your campaigns is to organize them by donor group, campaign, committee, and activity. Breaking down each part of your campaign will let your team know what actions need to be taken, who is responsible for it, what campaign it should be budgeted to, and what the target audience is. This makes it easy for your staff and volunteers to figure out where they need to focus their time. Mark each due date on your calendar and make sure everyone working on your campaigns has access to it.
When planning your campaigns for the year, consider when would be the best time to host each one. Keep track of national cause awareness months to plan relevant campaigns around in addition to organizing fundraisers for your organization's specific projects. For example, if you are raising money for kids' school supplies, plan your campaign towards the end of summer when people have their minds on the start of the school year. Or, if your organization wants to increase awareness for rescue pets, host your campaign in May for National Pet Month. And remember, the last three months of the year is when 37% of all giving takes place, making it the perfect time of year for holiday fundraising campaigns.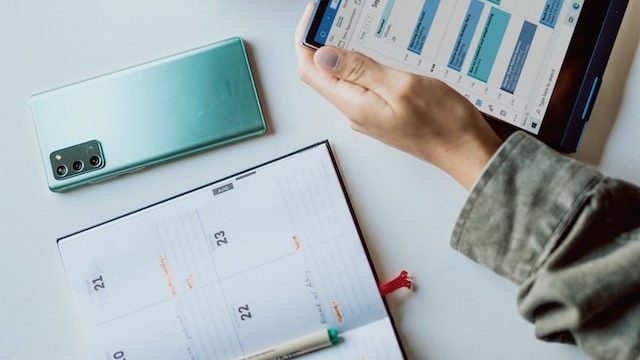 Estimate your yearly budget
Your budget will have a huge effect on what your organization is able to achieve throughout the year. You won't have the exact figures until the year is over, but you can add estimates of possible costs and revenue into your fundraising calendar. Each campaign will have a more detailed budget created closer to the deadline which can be added to your calendar after your accounting team has approved the numbers. For estimated campaign costs, include staff pay, campaign materials, possible venues, and any fundraising tools you may need. When you're gauging your expected revenue, look back at how much your organization has raised with similar campaigns you've hosted and adjust for your current number of recurring donors and how many donors you expect to gain. If you keep your calendar in Excel, the spreadsheet can automatically generate your totals for you as you adjust them.
Involve your marketing team
Your marketing team is the voice of your organization, and they should be heavily involved with your fundraising calendar. Each campaign you schedule in your calendar will have a marketing plan that your team follows to connect with your donors. Every campaign will include a plethora of marketing material that should be assigned due dates in your calendar. From emails to social media posts to direct mail, communication is key to fundraising. Your marketing team will be able to tell you when each of these items need to be sent out to donors and help you plan monthly themes for your communication channels. Use a "Notes" section on your fundraising calendar for your marketing team to link to any necessary templates for each campaign activity scheduled. You may notice a lot of overlap in what your fundraising calendar and marketing plan look like, but that's actually preferable because it keeps everyone at your organization on the same page.
Assign your team's responsibilities
When you're planning your year's fundraising, assign each activity to different teams within your organization based on skills, experience, and necessity. These teams will later create a campaign's fundraising committee based on the volunteers and team members needed for each fundraiser. Your fundraising calendar should provide each team member a definite understanding of their responsibilities for the upcoming year. This helps your staff properly prepare for future projects by supplying their deadlines before the start of a campaign. Share your fundraising calendar with your staff members online to keep them fully updated on what is happening within your organization.
It's important to remember that fundraising calendars aren't set in stone. There are a lot of circumstances that you can't control that will cause changes in your calendar. A problem with a venue might cause a change to an event date. Or you may receive donor feedback that encourages you to switch out one of your planned communications for another. Even your budget can change drastically in the span of a year if unforeseen expenses pop up. Both your nonprofit and your fundraising calendar need to be flexible when something falls outside of your control. Utilize online collaboration tools to make updating and sharing any calendar amendments simple.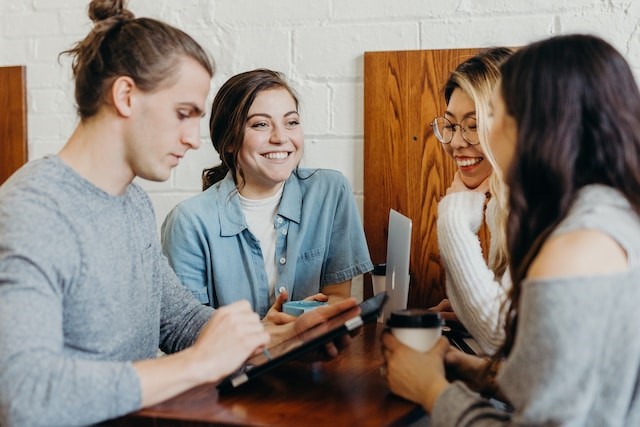 Evaluate your fundraising calendar
Because your fundraising calendar is a flexible document, you should be evaluating it fairly often. Once a month, hold a quick meeting with your staff to address any small changes or updates that may have occurred over the last thirty days. For example, if you have an event coming up that month, you can add any volunteers being used to that campaign's team in your calendar. Host a longer quarterly to evaluate the result from the campaigns of the last quarter. Use the donor data you've collected from those campaigns and adjust upcoming campaigns based on which activities your supporters responded best to. Incorporate any feedback you've received as well.
At the end of the year, gather your staff for an extensive meeting to go over all of your accomplishments for the year and decide what to change for the next year to further grow your nonprofit. Evaluating how your year went helps you determine what works and what doesn't before you plan the next fundraising year. It also helps determine which goals can be raised and which ones need to be refined. Compare your totals at the end of the year to your projected revenue, costs, and totals. If you end your fundraising year in the negative, look for a place to cut costs or a place to increase money raised. Both your success and the areas you need more improvement on can offer you a lot of specific information about your donors, and this data can be used to increase your retention rates.
Final Thoughts
A fundraising calendar is an easy way to keep your organization prepared to change the world over the year. Give yourself a place to start your nonprofit's fundraising without getting overwhelmed by a long list of to-dos. Set your goals, create a strategy, and get ready for a great year of fundraising!