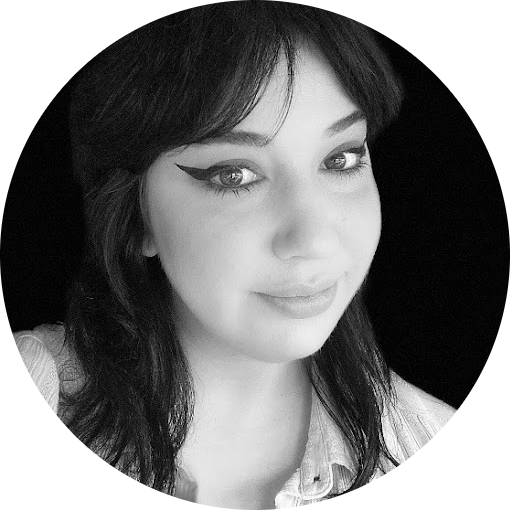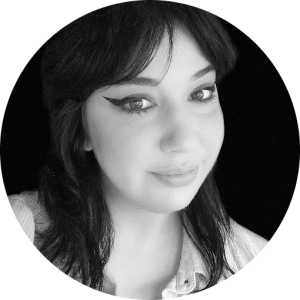 Ally Orlando is a lifelong Pennsylvanian now living south of the Mason-Dixon Line. Her main thrills are eating and sleeping, but she also enjoys music, art, film, politics, and animals. She loves to learn new skills and is not afraid to be a "master of none." As a writer, her ambition has always been to bring light to others' critical work and stories. After earning her degree in Journalism, she worked in communications and marketing for several years, eventually settling into the nonprofit sector, where she plans to stay!
---
When a Giving Tuesday campaign is set in motion last minute, it's typically because time and resources have already been spent elsewhere. Effective fundraising takes time, but even if you aren't getting your start until mid-to-late November, you still have ample opportunity to make the most of Giving Tuesday with what you have available.
5 Must-Haves for Your Giving Tuesday Form
An online donation form that is easy to edit and customize will be crucial to your Giving Tuesday campaign for two reasons. First, you are likely to have Giving Tuesday goal updates as the day goes on and keeping your Giving Tuesday donors engaged in the momentum helps you reach your goal. Second, your form is more likely to convert supporters with recognizable branding that matches the movement and your organization.
Theme – Give your donation form a title, update colors, and add images that match your Giving Tuesday cause.
Branding – Add Giving Tuesday branding to your communications and donation page by visiting givingtuesday.org/logos. Take advantage of their Canva templates for social media graphics.
Gift levels – Add a description for each giving level available on your form. Explain what each contribution amount will accomplish. To develop a range of monthly gift options, find the median gift amount for your organization and divide it by three, then create lower options and higher options. Ex. With a median gift amount of $50, your gift options may be $7, $12, $17, $22, and $27.
Integrated processing – If your online form tool integrates with your fundraising CRM and payment processing, you can enter gifts automatically, send confirmation emails, and thank donors within 48 hours.
Goal tracking – Add a donation thermometer to your Giving Tuesday page so donors can watch your fundraising progress and see live updates throughout the day.
4 Quick Ways to Share Your Giving Tuesday Form
Before you share, ensure your Giving Tuesday donation page is discoverable. Shorten your donation page URL to something easy to remember, so no matter where you choose to share it – even direct mail – it's easy for supporters to type.
Website – Edit the donation button on your website's homepage so that it links to your Giving Tuesday form during your campaign window.
Social media – Add your form link to the about section of your Facebook page, X description, Instagram bio, LinkedIn page, and posts about your campaign. 
Email – Add your donation form link to your email signature if you plan on emailing donors directly. If using an email service like Constant Contact, you can add the link to your Giving Tuesday template and perform a mail merge within your fundraising system to send personalized emails to segmented lists.
Forms – Cross-promote your Giving Tuesday form by linking to it on your main donation page. You can also include your Giving Tuesday form link on the confirmation email that a supporter gets when they complete another form.

3 Ways to Share Last-Minute Giving Tuesday Updates
If you have time to plan pre-Giving Tuesday communications, introduce your campaign to constituents. Let donors know where to find you, how to donate, who or what they're helping, and how much you hope to raise.
Campaign reminders – Send 1-2 campaign reminders via email and social media or lean on CRM integrations like donor text messages.
Goal updates – Plan 2-3 times throughout Giving Tuesday when you can update donors about the progress that has been made toward your goal, or wait until you have an exciting announcement, like a major gift. Have a point person in mind if you plan to update donors after business hours. DonorPerfect research shows that Giving Tuesday gifts peak between 9-10 a.m., 4-5 p.m., and 7-8 p.m.
Personalized outreach – You can also send personalized updates to mid-sized, large, major, and matching donors, letting them know how they can help you get closer to your goal.

Check out DonorPerfect's webinar on The Giving Tuesday Cheat Sheet
---
About DonorPerfect

We value relationships and are proud to connect nonprofits to our partner network and hope this helps increase your nonprofit's effectiveness and success. We proudly partner with DonorPerfect, a comprehensive solution for donor management and fundraising, with everything nonprofits need to grow. It helps your team manage donations, contacts, receipting, reporting, communications, and fundraising initiatives from a single system.