Giving Tuesday is Almost Here!
Giving Tuesday is a flurry of activity for your organization every year. You've probably already started planning out your strategy, or maybe you haven't and that's why you're reading this! It's a fun 24 hours that's a great source of donations. Giving Tuesday is one of the top trending social topics, with a $380 million dollars raised in 2018[1]. Leverage the power of social media by solidifying a social strategy, even a month away! You still have time, and we're here to help you get started with some great examples from Giving Tuesdays past that our clients put together.
Before we get started, it's important to note that Giving Tuesday provides a useful toolkit for all organizations to use on their website. Include their logo in the images you use on social. Branding your content with Giving Tuesday's logos shows your involvement while promoting your mission.
Crafting a successful Giving Tuesday social campaign doesn't have to be stressful! It's important to have fun.
Before Giving Tuesday
Ramp up for Giving Tuesday about a month out. This gives you time to study your social channels' analytics. Your numbers won't resemble other organizations, so to make sure you're getting the most out of your Giving Tuesday campaign, you need to be sure you're reaching the right audience at the right time with the right content.
These beautiful examples from Big Brothers Big Sisters of America and Mercy Ships are meant to build excitement and promote the launch of your campaign to supporters.
Why: Explain to supporters what Giving Tuesday is and why it's important. Let them know your goals, what you're doing, and how they can participate once your campaign launches.
Ten days before launch
What: Remind supporters that Giving Tuesday is only 10 days away. Give sneak peeks of your campaign to build excitement.
The week before launch
What: Remind supporters that Giving Tuesday is only one week away!
Day before launch
Based on your social channels' analytics, you'll know what time works best. Generally, afternoons and evenings work best.
What: Encourage giving and remind supporters how important this day truly is. Get them inspired! Make sure they know to be ready to share posts and donate.
During Giving Tuesday
Social media moves quickly, so be ready to post every hour to stay top-of-mind. Everyone else will be posting, so crafting fun and unique posts will help you stand out from the crowd. Don't forget to give your Giving Tuesday donors shout-outs as you go!
First post
What: Start running your campaign and announce that it's live! Let supporters know all the ways they can participate.  Start bright and early, letting your audience know what your fundraising goal is. Link to your campaign here and kick start Giving Tuesday! Are you using a campaign thermometer? Take a screen shot that goes along with your post.
Second post
What: An hour after your first post, announce the first update of how much has been raised so far. Tell supporters what you intend to do with the donations, and possibly share a success story. Who is your organization and what do you do?
Third Post 
What: Post the fourth message in the early afternoon. Are there special incentives to your campaign? Do you have sponsors or companies matching gifts? Reveal them and publicly tag those involved. If donations are being matched by a company, you might see a skyrocket in donations from this post.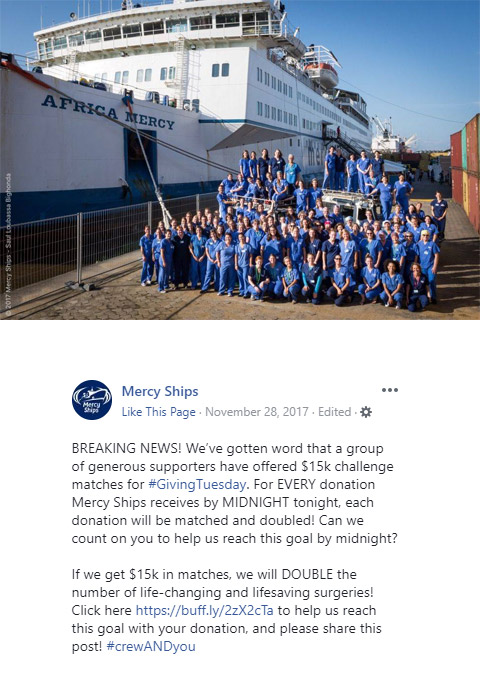 Fourth post
What: Whenever you've reached the halfway mark of your fundraising goal, let your audience know. This will fuel excitement and motivate them to meet the end goal! Donation updates are important and very inspiring.
Fifth post
What: Giving Tuesday is coming to a close, so make this last announcement around the end of the day. Update the amount that's been raised and give your final call to action.
Giving Tuesday is over! Your campaign is Not.
After a whirlwind of a day, your Giving Tuesday campaign still isn't over. Year-end fundraising is combined with Giving Tuesday, so keep the excitement flowing. The community came together and provided so much support for your organization because they believe in your mission—that's amazing.
The most important thing you can do after Giving Tuesday is thank your givers! Here are some examples from a few Qgiv customers' 2017 campaign.
Day after Giving Tuesday:
What: Simply take this day to thank everyone. Don't talk about your organization or what you plan to do with donations quite yet. This post is strictly for every person that donated and supported your campaign. Post pictures or videos of your staff (or who benefited from these generous donations!) thanking everyone for an extra special personal touch. After all, you couldn't have done this without THEIR support.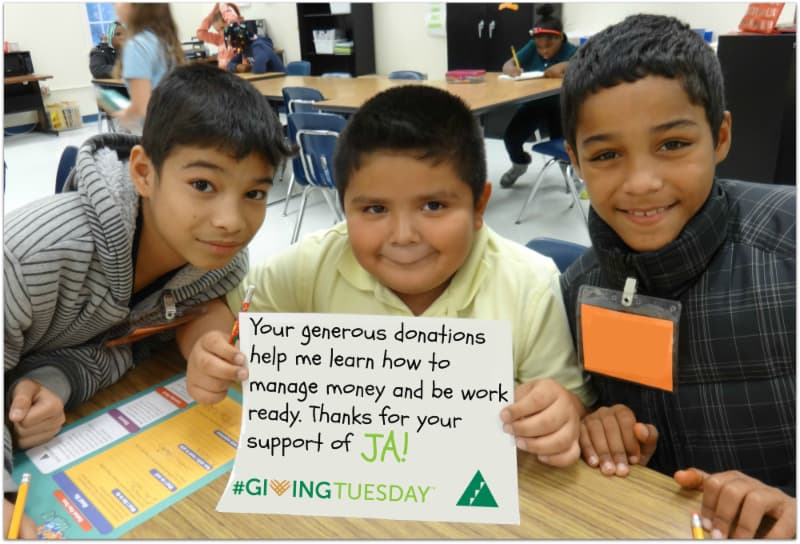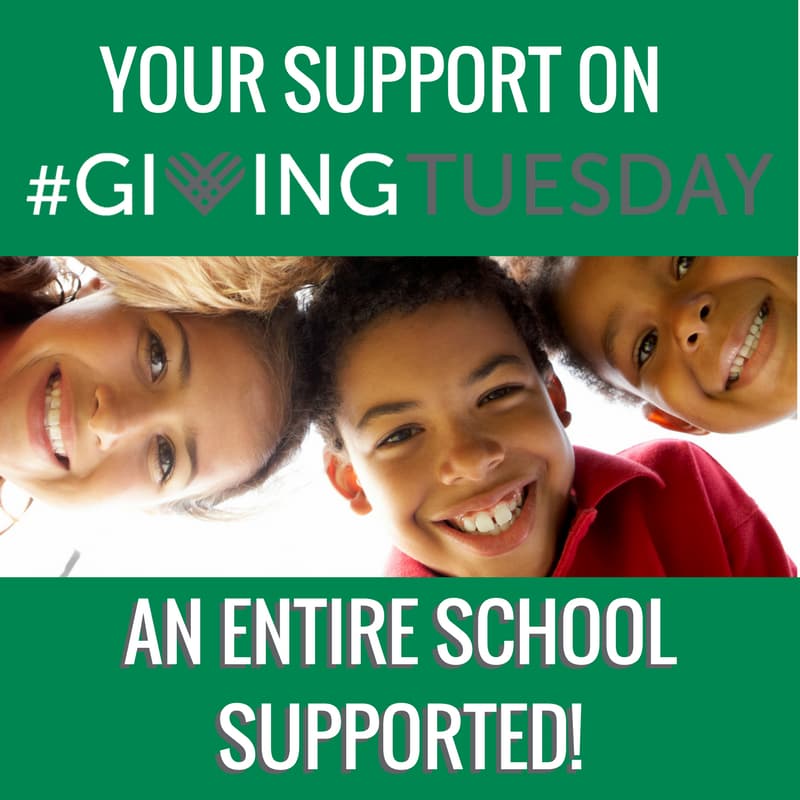 Two days after
What: Announce the final amount that was raised. Also, try to acknowledge top supporters and companies that matched their donations.
One week after
What: Use this post as a final thank-you and wrap up your campaign. Engage and retain all the new supporters you gained.
Helpful Tips 
Automate posts
Use platforms like Buffer to schedule social posts in advance. Not only does this reduce stress levels, but they offer great tools to let you know the best times for engagement on a post. Automate those announcements and be ready for the campaign!
Spread the word  
Remind everyone at your organization to share posts as they're able to. Encourage their friends and family to join. The more eyes on your campaign, the better! It's one of the easiest requests you can make.
Tagging
Throughout the campaign, tag supporters, companies, or anyone involved. This broadens your reach and shows gratitude towards those helping you, especially major donors! Take this as an opportunity to publicly thank everyone that's involved in any way. Whether it was a company that matched gifts, major donors or sponsors, recognition goes a long way.
Always include a link 
This might seem obvious, but always link back to your campaign. Your call to action should always be clear. In every post after the launch it's critical to include a link. Not only does this drive traffic to the page for supporters to donate, but it helps those that aren't familiar with the campaign. If they see shared posts and want to get involved, they now understand your mission and what to do without searching your page.
Use images
We can't say this enough, but, use images in almost all your posts. Social media is a huge focal point for many nonprofits. Your social posts should still be aimed at connecting people to your organization. Blocks of text will get lost  in the sea of Giving Tuesday hype. Social network algorithms work best with images, especially with X's limited 280-character count. Use images as an effective and powerful tool. Check out our Giving Tuesday Social Media Image Size Cheat Sheet on the blog.
You did it!
Hooray! You just created a solid Giving Tuesday social campaign! We have various resources to reference on our blog to make sure your Giving Tuesday is successful. Be sure to check them out if you need ideas or to feel inspired.
Giving Tuesday should be a fun and rewarding experience. Good luck with your campaign—we know it'll be a success!
[1] Chronicle of Philanthropy, "
Giving Tuesday Appeals Raise 27% More Than in 2017
."