With all the time and energy needed to successfully reach fundraising goals, partnering with a professional solicitor or fundraising counsel is one option for nonprofits who want to extend the reach of their fundraising teams. We field a lot of questions from nonprofits about how this type of partnership fits in with their registration requirements.
It is important to know that hiring a fundraising professional can involve specific charitable solicitation registration requirements for both the contracted professional and the hiring organization. If working with a professional fundraiser is part of your organization's development plan, explore this option with a solid understanding of the types of contracts you may enter into and how they affect registration requirements. This can help your organization establish a fruitful fundraising partnership while maintaining your good standing.
Professional Solicitor Versus Fundraising Counsel: What's the Difference?
Professional solicitors and fundraising counsel are independent contractors hired to help your fundraising efforts succeed. These are not your nonprofit's staff members, officers, or volunteers, nor do they include your legal or financial advisors.
Professional solicitors, also called professional fundraisers, actively participate in solicitation, regardless of the approach. Solicitation can encompass personal requests for donations as well as emails, phone calls, letters, advertisements, or appeals on websites or social media. It's important to note that a solicitor may not have to collect or handle funds in order to be considered a solicitor. In some cases, the act of asking is enough. It's worth noting that telephone solicitors and call centers often have their own licensing requirements.
Fundraising counsel or fundraising consultants are individuals or firms that assist your organization with managing fundraising initiatives by providing strategic advice on development methods, tactics, or events. These types of service providers are not actively involved in soliciting donations and might include charitable campaign consultants, mailing houses, digital ad agencies, and professional grant writers.
Professional Solicitor Requirements
While state requirements vary, 45 states require professional solicitors to register and provide copies of their contracts before soliciting. Contracts must also be submitted whenever the solicitor enters a new agreement, generally at least 10 days prior to the start of the campaign. Some states require professional solicitors to acquire surety bonds.
Professional solicitors must typically also submit a financial report within 90 days after the completion of a charitable campaign, although this requirement also varies by state. Like many regulated professions, professional fundraising may require licenses for individual solicitors as well as firms. Currently, 15 states have such requirements. Professional fundraising firm licenses authorize corporations, partnerships, or other entities to provide services within the state. To help the industry navigate these licensing needs, Harbor Compliance has developed comprehensive online guides that outline each state's requirements for individual professional solicitors and professional fundraising firms.
Fundraising Counsel Requirements
State requirements for fundraising counsel are similar, though slightly less stringent. A few states require fundraising counsel to secure bonds. To learn more, consult our comprehensive guide to state fundraising counsel requirements.
What Nonprofits Should Consider
When hiring professional solicitors or fundraising counsel, there are a few key considerations for nonprofits:
Thresholds for Solicitation Registration: If your charity's annual revenues are under state thresholds for registration, contracting for outside fundraising help may subject you to new requirements. Be sure to check the specific requirements of each state where you plan to solicit funds prior to signing a contract.
Contract Disclosures: Many states require submission of fundraising contracts to state charity offices. For this reason, it is critical to ensure that your nonprofit is fully registered in every state where it is required.
Oversight: While fundraising professionals are responsible for their own registrations, it's wise to ensure that any professionals you hire are fully compliant with registration, bond, and record-keeping requirements for all the states in which you plan to solicit funds. Doing so confirms that you're working with a reliable partner, safeguards your campaign from disruptions, promotes transparency in the sector, and avoids the potentially uncomfortable circumstance of inadvertently reporting your partner by filing a copy of your contract.
Planning for Fundraising Success
With good compliance planning by both parties, a partnership between nonprofits and fundraising professionals can be a great way to take your development efforts to a new level. Whatever your strategies, charitable solicitation registration remains at the core of your organization's fundraising success. For additional insights into this topic, you can download the white paper, "Charitable Solicitation Registration: Navigating the Complexities," produced in partnership between Harbor Compliance and Charity Navigator.
If you need help managing professional fundraiser registrations and other requirements of charitable solicitation registration, you can get in touch with Harbor Compliance or give us a call at 1-888-995-5895. Our compliance specialists have helped nonprofits with their registrations in every state and would be happy to assist you so you can pursue your fundraising goals.
Disclaimer: Harbor Compliance is not an accounting or law firm and does not provide tax, financial, or legal advice.
Author Bio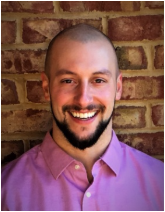 Brock Klinger leads the Nonprofit Services Sales Team at Harbor Compliance. He works with law firms, accounting firms, and organizations through the complete lifecycle of nonprofit compliance. He manages charitable solicitation, professional fundraising, commercial co-venture, and charitable gift annuity client relationships across all jurisdictions and industries.