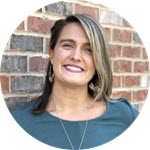 Tracy Ring is a former nonprofit worker and current freelance writer and marketer. Tracy works with organizations to curate engaging content and grow their social media presence via targeted digital marketing strategies. She brings a real-life perspective to her writing from 9+ years of diverse experience. You can connect with her on LinkedIn.
At the start of the COVID-19 pandemic, nonprofit organizations feared the worst. Job loss can equate to a decrease in personal giving, while a sluggish economy can jeopardize corporate partnerships. What's more, the cancellation of in-person events halted the highest-earning campaigns for many organizations. However, the pandemic brought out the best in America as generosity increased throughout 2020.
According to Qgiv's 2020 Navigating the Unknown Report, (which analyzed both NPO and donor 2020 activity compared to the previous year), 25.3 percent of organizations raised about the same amount, 24.7 percent raised slightly more, and 14.3 percent raised much more. Donors supported environmental, pets and animal, research, and faith-based organizations at the same or higher levels in 2020.
As more people receive the COVID-19 vaccine and the pandemic begins to wind down, you can start to rebuild your relationships with charitable partners. Take a few steps to adjust to the "new normal" with these post-COVID partnership strategies.
Encourage Employee Matched Giving Campaigns as a Remote Team Building Exercise
As a result of the pandemic, 26.7 percent of employees will remain remote in 2021, according to Upwork. By 2025, 36.2 million Americans will work remotely, an increase of 16.8 million people from before the pandemic. This means you'll want to work on remote-friendly campaigns not just for post-COVID life but to adapt to this new workforce.
With the rise of remote work, employers are looking for new ways to engage with their WFH staff. Propose an employee matching campaign to your corporate partners as a way to connect with their distributed team and boost morale. They'll get a remote-friendly team building activity that also counts as a charitable deduction, and you'll encourage increased contributions to your organization; it's win-win-win.
The key here is to pitch this concept to your partners and make it attractive as a corporate culture-boosting initiative that's also as turn-key as possible. As such, it might help to suggest tools and resources they can use to run the campaign. For example, share digital payment options they could use to make it easier for remote workers (like Qgiv's donation forms). You could also send a PDF with step-by-step instructions on facilitating employee matching activities or ways to promote remote participation.
Seek Out and Promote Local Partnerships
The COVID-19 pandemic highlighted the importance of supporting local businesses. The Cox Consumer Pulse on COVID-19 and Small Businesses found most shoppers visited small businesses one to three times each week—an increase from once weekly or not at all. Additionally, 70 percent of consumers said they want to increase their support of small businesses because of the pandemic and also to protect jobs and keep their local economy afloat.
To take advantage of this pro-local sentiment, reach out to new local businesses to fill out your bench. Whether you're looking for new board members, professionals to join committees, or partners for specific events, now's the time to tap more local talent.
Look for companies or business owners who align with your overall mission, and make sure to address this in your communications. Scott J. Corwin, an avid philanthropist, attorney, and president of Scott J. Corwin, explains what he looks for when partnering with nonprofits:
"Whenever I choose to take an active role within a new charitable organization, I want to know the real impact they have in my local community. I look for a high-level overview of their mission and how that translates into real change. As a business owner, I support causes that sustain and build the community I also work with; a rising tide lifts all boats. I also vet nonprofits by asking current board members about their experiences. Before I dedicate time and resources, I want to ensure that it's a relationship that makes sense and I feel equally passionate about their focus and results."
As Corwin confirms, potential new partners want to know about how you're affecting change on a community level, so make sure to include that in your pitch. You also might want to include quotes from some of your current partners.
This strategy is another double whammy because not only will you garner more support from local partnerships, but you can then promote the fact your organization is joining forces with local businesses. Appeal to consumers' post-pandemic behavior of supporting local businesses by publicizing cross-promotions with your new community partners.
Encourage In-Kind Donations
Many companies are tightening their budgets due to various COVID-related issues. This means it's the perfect time to pivot from soliciting funds to focusing more on in-kind giving.
"Nonprofit leaders don't want to come across as selfish by asking for money from people who may be fighting illness or losing their jobs or…waiting for the next bit of dire news," says Alan Cantor, nonprofit consultant. "Nonprofits are reading the room, and the message they're getting is: Don't ask for money now. Just don't."
But as we all know, businesses have so much more to offer than just their money. Remind prospects that they have time, expertise, products, and services that won't "cost" them as much as financial donations.
For example, you can reach out to digital marketing agencies to ask for pro-bono services to promote upcoming events. You could also team up with local businesses to bolster volunteer participation. Again, the key here is to make it as easy as possible for prospective donors. Research items, services, and products you need and match that to potential companies who could help. Directly outline your needs in your communications and highlight the benefits of in-kind giving.
Tap Into Your Non-Profit Creativity
As a non-profit leader, you've likely always needed to be tenacious and creative. You know how to lobby for the cause and mission you represent. This new post-pandemic world just requires a bit more out-of-the-box thinking to identify the right opportunities for your organization.
Use the above strategies to complement your efforts and build mutually beneficial relationships with new partners. For even more actionable tips, download Qgiv's report Navigating the Unknown.