Hosting fundraising events is great. Hosting them with low overhead is even better. That's where event sponsorships come in! If you're new to hosting charity events or just want to find new avenues for securing more sponsorships for your fundraising events, then you've come to the right place. Here's what it takes to get more sponsors for your charity event. 
Put together sponsorship packages
You wouldn't rush into a sponsorship ask without an offer ready for consideration, right? That's where having a list of sponsorship packages comes in. What is a sponsorship package? It's the first step in how to get sponsors for a charity event. It's a proposal that asks a business to sponsor your event. Your sponsorship package offerings should include a variety of price points for sponsorships as well as what promotional opportunities you're offering at each sponsorship level.
Why should you offer a range of sponsorship opportunities?
When reaching out to new sponsors, they may not want to support you at the highest level right off the bat. Many will want to determine if your event is a good advertising opportunity for them first.
Imagine this (and envision the Wayne's World dream sequence hand motions).
A sponsor joins you for the first time at the $500 sponsorship level. They see a good return on investment when guests see their logo on display at your event. When you approach them the next year, they decide to up their sponsorship level to $1,500 so they can earn even more customers at your event. Aren't you glad you offered a range of sponsorship packages?
Don't be afraid to get creative with your sponsorship packages. Give sponsors unique ways to get noticed before, during, and after your event. For instance, you may give sponsors the opportunity to sponsor port-a-potties at an outdoor event. Place their logo on the door of each unit you rent for the event (you can even couple it with cheeky language like "Don't hire a crappy cleaning service! Call [Company Name]!"). Likewise, offering catering sponsor opportunities is another great way to get a sponsor noticed. The more creative and unique your sponsorship opportunities are, the more likely it is your sponsors will be noticed and benefit from that sponsorship.
Contact past sponsors first
Want to know how to get sponsors for a charity event efficiently? Offer first choice of sponsorship to sponsors of your past events. If your event produced a good return on investment in the past, your previous sponsors will likely be willing to partner with you again. Reach out first and present your sponsorship packages to them.
It helps to be flexible when reaching out to your previous sponsors. When discussing sponsorship with them, it may help to offer them the opportunity to propose their own sponsorship or build their own sponsorship package. Just be sure that you set a sponsorship price point that makes sense for the amount of advertising you're giving them in exchange.
Giving previous event sponsors the first option to sponsor is an easy way to earn sponsors for your upcoming event. You may even earn a presenting sponsor by reaching out this way.
Identify prospective sponsors
When you've finished reaching out to your previous event sponsors, then you can focus on identifying new prospective sponsors. Your staff and volunteers should be the first source of new sponsors. Find out who they know and ask them to make an introduction. This is a great way to meet local businesses that may value your mission.
When an introduction is made, be sure to reach out right away to learn about their sponsorship policy, make a personal connection, and make your ask (using your sponsorship package of course!).
You may be wondering how to get sponsors for a charity event once you've exhausted these personal connections. The process for this involves a bit of online research. You'll want to find local businesses that offer sponsorships and whose values align with yours.
Why is value alignment a big deal?
Because companies choose who to sponsor based on their own values and brand image. You want to make sure your nonprofit appeals to the brand image these businesses are trying to establish or uphold. Cause-based marketing is effective and can be a big motivator for prospective sponsors.
In fact, an article by Amel Chaabouni, Kaouther Jridi, and Fatma Bakini cited a source that alleges cause-based marketing "has been increasingly used by businesses, as a practical and realistic marketing tool of for-profit businesses seeking to assist charities. Today, most companies use cause-related marketing as a strategic tool to create a positive brand image in the minds of consumers; which improves business sales and profits" (Kumar and Bansal 2017).
You have a lot to offer in exchange for sponsorship funds from the companies you solicit sponsorships from!
Bonus tip: Consider in-kind sponsorships
If you're wondering how to get sponsors for a charity event to consider paying for media spots, event catering, or other materials you need to succeed, consider in-kind sponsorships. You can work with local businesses offering goods and services you need for your event. Make them sponsors in exchange for providing those goods and services. This is often an inexpensive way for businesses to get recognition at your event while saving your nonprofit money on event spending.
For example, if you've got local media companies near you, consider making them a sponsor in exchange for playing ads to tell people about your event. This free advertising can earn you more registrants for your event and even help secure more donations. In exchange, the local media company earns recognition as a business that supports local causes.
Follow up on your requests
Another key step regarding how to get sponsors for a charity event is the art of following up on requests. If you've been waiting for a response for a while, reach out to your prospective sponsors to inquire about their decision.
Remember, sponsors are humans and humans make mistakes. Sponsorship applications get lost. The sponsorship manager may have forgotten to hit send on their email response. Any number of things can happen that can delay your response or even lose your sponsorship proposal altogether.
If you don't follow up on requests you're waiting on, you may never get a response. To ensure you get more sponsorships, it's imperative you keep in contact and follow up on those requests.
But be careful–you don't want to be a nuisance, so it's helpful to ask for a typical timeframe those decisions are made in. That way, when that time has passed, you can reach out again to inquire about it. You'll want to follow up until a decision is made, but not so frequently that you become an annoyance, which could lead to the denial of your sponsorship request.
Keep promises made to your sponsors
To retain sponsors between events, deliver on your promises to them (be extra sure to deliver if you made a pinky promise). That means fulfilling your obligations as part of your sponsorship agreement. This includes honoring them during the event. If you're using an online platform, consider a dedicated sponsor page with links to sponsor sites.
That's what Big Brothers Big Sisters of Colorado did for their 2021 TopGolf fundraising event.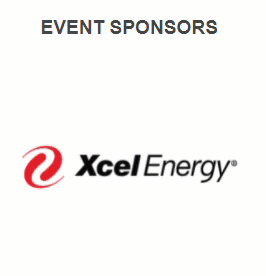 Once you've delivered on what you've promised during the event, set up a call with your sponsors to ask for feedback. Make sure your sponsors are satisfied with the goods and services rendered for their sponsorship funds.
Bonus Tip: Find alternate arrangements if promises can't be fulfilled
Sometimes circumstances beyond your control may disrupt your ability to fulfill every obligation of your sponsorship agreement. This is where it's important to be flexible and work with sponsors to find an alternate arrangement that replaces the unfulfilled promise. You can offer special recognition during the presentation at your event or during the event livestream. If your sponsor has ideas for how to make it up to them, consider them as well. By being honest and working with them, you help keep this sponsor coming back for future events.
Express your gratitude after the event
Just because your event comes to an end doesn't mean your communication with your sponsors should end too. Expressing your gratitude is an important way to keep your sponsors after a charity event.
Corporate sponsors are just like individual donors in that they want to feel appreciated for supporting your nonprofit. Reach out to your corporate contacts to thank them and ask for their feedback. Then, when you know how much your event raised and how it will impact your organization, send sponsors impact statements that share what they helped you accomplish by sponsoring your charity event. A short, customized video thank-you with impact information is a great option!
These post-event communications are a great way to maintain that relationship beyond your fundraiser.
Final thoughts
With these tips in mind, you're ready to identify potential corporate sponsors and make the ask. Be sure to create and maintain personal connections with your sponsors to keep them coming back year after year. With great sponsor stewardship, you may even find a corporate sponsor willing to partner with you and sponsor all of your fundraising events.
Looking for peer-to-peer fundraising software that makes it easy to show off your fundraising event's sponsors? Take Qgiv's peer-to-peer package for a test drive!