Does the thought of piecing together transaction reports send chills down your spine? Are you haunted by the apparition of old spreadsheets full of outdated donor info? Is manual data entry the stuff of nightmares?
We totally understand. Don't let tedious data management drain the life from you—use Qgiv's tools to make data less scary!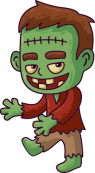 Stop Frankenstein-ing Your Reports! Use Our Custom Reports Instead
Have you ever found yourself cobbling together reports from various sources? Or hacking apart and rebuilding an existing report to make it give you the information you want? If you have, you'll love our reporting system.
Your Qgiv account includes tons of different default reports that give you a birds-eye view of your transaction activities, recurring payments, registrations, and more. They're great reports that give you access to a broad variety of data points and insights.
You often need your reports to show you a very specific set of data. Maybe you want to pull a list of everyone who's donated to a particular restricted fund in the last quarter. Or a list of people who have registered for your event this week. Or even a list of people who donated last year but haven't given yet again this year.
You can do exactly that! Choose a report, then use sets of filters to pull exactly the information you want. Afterward, you can save those custom filter sets so you can run that custom report again without rebuilding it.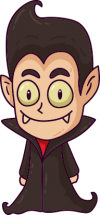 Make Tracking Important Stats Less Draining
Tracking important insights and statistics helps you gauge your growth, success, and opportunities for improvement. But gathering and tracking the most useful metrics can often feel like it sucks up all your time and energy.
That's why Qgiv's Advanced Statistics tool is so useful. When your account contains a year's worth of fundraising data, your dashboard will display some helpful metrics. Advanced Statistics tracks:
The number of new donors
The number of at-risk and lapsed donors
Donor retention and churn rates
The number of one-time and recurring donors
Your donors' average gift amounts
After a year of Qgiv transactions, you can easily track these metrics at a glance or run in-depth reports to get a more complete view of your performance. Understanding these metrics can help you tweak donor retention rates, guide marketing decisions, and evaluate opportunities for growth!


Don't be Scared Silly by Donor Summaries
Imagine it: it's a dark and stormy night… And it's tax season. Suddenly, a new email appears in your inbox. It's one of your donors—and they want a summary of their giving activity over the last year so they can claim it on their taxes. Is there anything scarier than having to parse through your various spreadsheets to find that information?
Don't worry if your donors request summaries of their donations—sending them that information is easy! Use Qgiv's donor summary tool to send emails with attached PDFs containing the donor's giving history. Simply choose the donors to whom you'd like to send that information to, use the simple interface to create an email for your donors, and send them off. Each donor's unique summary will be attached to those emails automatically.


Make Offline Donation Tracking a No-Brainer
Donations are great. Getting an in-person donation can be even better because you get to see and thank the donor in person. But managing and tracking those offline donations can require a little extra brainpower, especially if you need to attribute them to a particular campaign or event.
Luckily, Qgiv has two tools that can make this easier for you.
The first is our Offline Donation Import, where you can upload batches of cash or check donations to your account. You can add memo and donor information to that upload so you can use that data to follow up with your supporters. Once you've uploaded those gifts to your account, they're reflected in your campaign totals, fundraising thermometers, reports, and donor summaries.
If you find yourself needing to process a check or a face-to-face credit card donation, that's easily handled by our Virtual Terminal tool. Simply log in, enter the donor's gift and payment information, and you're done! It's a no-brainer!

De-Crypt (Get It?) Your Donors' Giving Preferences
Have you ever wondered if donors prefer suggested donation amounts or not? Or if adding a photo to the top of your donation form really does make a difference? Use Qgiv's Form Comparison tool to unwrap your donors' preferences!
Comparing two or more of your forms can give you unique insight into what your donors want from their donation experiences. You can compare campaigns year over year, A/B test your forms, and even compare events! Once you've identified what form elements (or types of events, styles of fundraisers—the possibilities are endless!), you can apply what works to your other forms.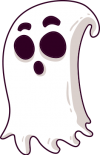 Banish the Specter of Tedious Data Entry
Have you ever closed your eyes and seen the rows and columns of a spreadsheet? If you have, you know that the ghost of data entry can haunt you long after the task is complete! But you can finally lay your manual data entry tasks to rest by using one or more of Qgiv's different service integrations.
Your Qgiv account can integrate with some of the industry's top CRMs, which means you can set your donor data to automatically sync to your CRM—no manual entry required. If we don't integrate with your preferred platform, we'll help you set up custom data mappings so you can download a spreadsheet and upload it to your CRM without manually matching columns to the right fields every time you sync your information. Use an email integration to communicate with your donors effectively—there's even an integration with QuickBooks Online! If we don't integrate with your favorite services, use our Zapier integration to build a custom solution that will save you time.
That time-saving element is important! Michelle at Spay & Neuter Kansas City told us her team had saved 17+ days of manual data entry by setting up an integration with their DonorPerfect account. What could you do with all that extra time?
Conclusion
Managing your data can be a nightmare. But it doesn't have to be! The tools in our Data Package will help you track, manage, and use your data to gauge your success, communicate with your donors, and raise money more effectively.
Want to learn more? Contact us to request a demo of our Data Package and all the other awesome fundraising tools you can use to raise more money online!