Mobile Giving: The Basics
Text Giving
This form of mobile giving enables donors to text a simple short-code to directly donate to your nonprofit via text message.
Text giving is often paired with fundraising events, but it can be used anytime, anywhere!
Mobile Donation Pages
Your nonprofit likely already has an online donation form, but is it mobile responsive?
More donors than ever are using their smartphones and tablets to access their favorite nonprofits' websites.
Mobile Kiosks
Mobile giving kiosks are portable tablets with built-in credit card readers.
They're perfect for events and enable nonprofits to accept donations on-site from any donor who wants to give with a credit card.
Mobile Giving, Online Giving, & Text Giving: What's the Difference?
Mobile Giving vs. Online Giving
There is a lot of overlap between online giving and mobile giving.
Both types of giving accept donations from digital channels, such as online donation forms, emails, and social media sites.
The difference between the two is the device being given from.
Online giving is done from a computer, while mobile giving is done from a mobile device like a tablet or smartphone.
So, if you were donating to an organization after viewing an email on your computer, it would be online giving.
If you took the same action from your smartphone, it would be mobile giving.
Mobile Giving vs. Text Giving
Many organizations use the terms "mobile giving" and "text-to-give" synonymously.
The terms, however, are not exactly interchangeable. Although text-to-give is a popular type of mobile giving, mobile giving is much broader.
Mobile giving refers to any type of giving done from a mobile device.
It includes not only text, but also donations made by email, on social media, through mobile responsive online donation pages, and more!
How to Reduce Barriers to Fundraising with Mobile Giving
In an increasingly technological and fast-paced world, nonprofits have to keep up with their donors and their busy lives.
One way to accomplish this is through contextual giving.
Contextual giving is when a nonprofit focuses on keeping donors engaged within the context of whatever made them want to donate in the first place.
Essentially, if a donor feels compelled to give to your nonprofit, their online donation experience should continue to engage them until the end of the process.
Mobile giving allows donors to give in a couple of contexts:
Text Giving
Text giving allows donors to give whenever they feel like it!
If a donor is inspired after attending an event your nonprofit hosted, they can use text giving to immediately donate to your organization.
Mobile Donation Pages
Mobile donation forms allow donors to give on the go!
Instead of mailing a check or even donating on a laptop or desktop, supporters can give while they post to Facebook and make a dinner reservation on their smartphones.
Mobile Kiosks
Once supporters make it to your event, they want to jump right into the fun! Don't make them lose their desire to give by waiting in long lines.
Mobile giving kiosks are a handy tool that nonprofits can use to quickly swipe credit cards and accept donations on the spot, so donors can enjoy the event.
Benefits of Mobile Giving
What Kinds of Organizations Use Mobile Giving?
Religious Organizations
Religious institutions that pass collection plates are moving to mobile giving to offer their congregations an easier way to donate on Sunday mornings.
Some churchgoers might not carry cash or checks with them to services. But few people leave home without their phones!
Disaster Relief Nonprofits
Whenever a tragedy occurs, disaster relief nonprofits are often the first ones on the ground providing food, shelter, and medicine to those in need.
These organizations require a quick way for people to donate, and mobile giving is perfectly suited for that very purpose.
Animal Rights Organizations
Arts & Culture Nonprofits
How Organizations Use Mobile Giving
Specific Campaigns and Direct Asks
Mobile giving is perfect for organizations making the ask!
Once you've compelled supporters to give by telling them about all the ways their contributions can help your cause, give them the option to donate mobily.
A quick and convenient giving option will increase the chances supporters will complete the donation process and become donors.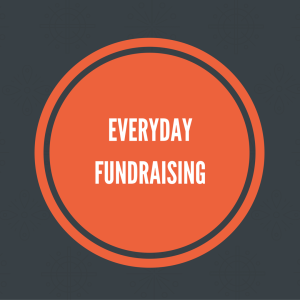 Everyday Fundraising
You don't need a specific reason to use mobile giving!
Many organizations have successfully incorporated mobile giving as one of their everyday fundraising strategies.
When you always give donors the option to donate on the go, your organization is sure to see more donations year round.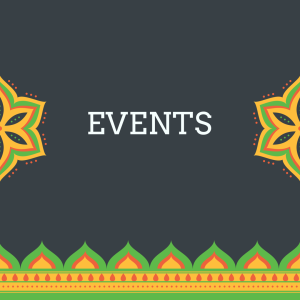 Events
Mobile giving was made for events, whether they be recurring or one-time-only.
When hosting fundraising events, nonprofits face the unique challenge of accepting a large bulk of in-person donations in the most efficient way possible.
Luckily, with mobile giving, they can do just that!
Mobile giving allows donors to give quickly and easily from where they are, so they can spend more time enjoying the event.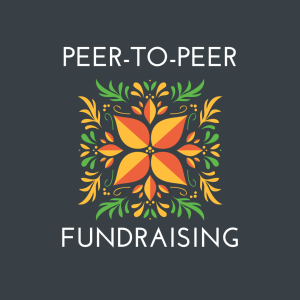 Peer-to-Peer Fundraising
Peer-to-peer campaigns and mobile giving are currently two of the biggest trends in fundraising.
So why not combine the two?
When running a peer-to-peer campaign, your nonprofit can provide fundraisers with your organization's unique shortcode.
Fundraisers can then share the number with their peers to give them a convenient donation option that's sure to grow your donor base!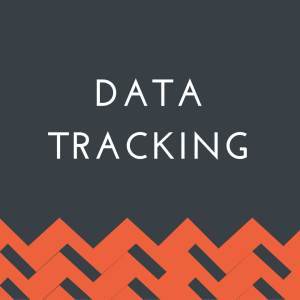 Data Tracking
With next generation mobile giving platforms, it's easier than ever for nonprofits to track valuable donor data.
Mobile giving platforms record donors' mobile giving history, so your organization can get deeper insights into your donors.
Plus, you can easily export this data and import it into your CRM so you can link up donor profiles and mobile donation history.
Common Myths About Mobile Giving
MYTH
The maximum donation amount for text-to-give campaigns is $10.
THE REALITY IS...
While in the past, the cap was set at $10 (and sometimes as low as $5), new text-to-give technologies have enabled nonprofits to raise more money than ever without the limitations.
With two-step text donations, donors text a keyword to a specific number. Instead of $5 or $10 getting attached to the donor's phone bill, the nonprofit redirects them to a donation page. The donor enters their payment information, taps a button, and voila!
MYTH
Mobile giving isn't secure.
THE REALITY IS...
It's actually the opposite!
As long as a nonprofit's online donation form is PCI compliant and uses the correct certification, donors' information is safe and secure.
MYTH
Older generations don't use mobile giving.
MYTH
Mobile giving doesn't allow donors to set up recurring donations.
THE REALITY IS...
Donors can actually set up donations to occur however often they choose when they donate on mobile giving platforms, making future donating easy as 1,2,3.
MYTH
Only large nonprofits can use mobile giving.
THE REALITY IS...
Nonprofits of any shape and size stand to benefit from mobile giving. Whether you're a small nonprofit that's just starting or an established entity, mobile giving can help you raise more money than ever!
How to Run a Text Giving Campaign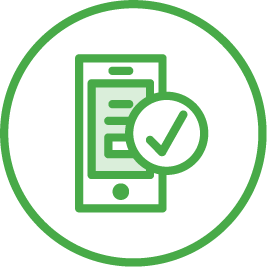 1. Prepare Your Text Giving Campaign
Your nonprofit will need to decide on a short-code (or keyword) for your text-to-give campaign.
Make sure that your short-code is:
Simple. Donors don't need to text a long, drawn out code just to donate. Keep it short and sweet.
Unique. Stay true to your organization and your mission by making your short-code unique!
Your nonprofit should also keep your donation forms simple.
Once a donor texts the short-code and a dollar amount to a specific phone number, they'll be taken to a condensed version of an online donation form. Make sure that this form is easy to navigate and simple to fill out.
The fewer complications, the better!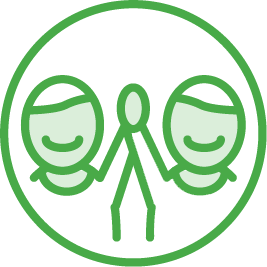 2. Get the Word Out About Your Text Giving Campaign
Donors can't give with a text message if they don't know that it's an option!
Let supporters know about your text-to-give campaign with offline and online marketing materials such as:
Flyers
If your nonprofit distributes flyers, pamphlets, or other tangible information, include a note about your text giving campaign somewhere on them.
Events
Have one of your speakers mention mobile giving at your next fundraiser or other event and encourage the attendees to donate then and there.
Social Media
Many people look at Facebook and Twitter on their phones anyway, so make sure that donors know about your text giving campaign while they're posting, liking, and retweeting.
Email
More and more people are checking their email on their smartphones. Let those people know about your text giving campaign in the emails you send out.
3. Keep Track
Just like you would measure the success metrics of any fundraising initiative, your nonprofit should keep tabs on the efficacy of your text-to-give campaign.
With Qgiv, you can track multiple short-codes, download and save reports, and easily track text-giving performance within the main dashboard.
That way, you'll have all the information you need to keep honing your mobile giving strategies to see even better fundraising results for your next mobile giving campaign!
How to Design a Mobile Donation Page
Keep it Short
The quicker and easier your donation form is to fill out, the more likely it is that donors will complete it.
Don't miss out on a donation just because your form is too long.
All donation pages should be one page. Keep fields to a minimum and only request the information that's absolutely necessary.
If the donation process is convenient, your donors will give!
Make it Bigger
Those viewing your donation page from a mobile device will have much less screen to work with.
Make it easier on their eyes by making the content as big as possible!
Use large fonts and enlarge your "Donate Now" button so that donors will never be in doubt about where to donate.
Brand It
Branding your mobile donation form tells your story and makes it cohesive with the rest of your fundraising efforts.
It's especially important to brand your form if you're using a two-click text-to-give model that takes donors away from the text and onto your mobile donation page.
You never want your donors to be confused by who they're giving to.
Brand your page to let them know that they landed on the right page and are interacting with your organization.
Use a Vertical, One-Column Design
Although all mobile giving platforms should optimize your web forms for mobile, you can still design them with mobile in mind.
While computers have horizontal screens, most smartphones have vertical displays.
Design your online donation forms so that all fields are displayed vertically and only fall into one column.
This layout ensures that your donors will be able to view your form on their devices without having to pinch and scroll to see all of the information.
How to Use a Mobile Giving Kiosk
Mobile giving kiosks can be yet another excellent mobile giving solution for nonprofits, especially if your organization is big into hosting fundraising events!
Mobile giving kiosks are tablets with built-in credit card readers that enable organization to process credit card information on site.
With customizable features, you can quickly accept donations and take event registrations preset to your organization's preferences.
With payment processing built in, the information is automatically integrated with your mobile giving platform, so it's easy to retrieve your donor data.
Mobile giving kiosks will make your next event a breeze!
Questions to Ask Before Implementing Mobile Giving
Who will be in charge of the campaign?
You'll need to choose a current employee or outside hire who has significant experience with digital fundraising.
Your mobile giving leader should also be backed up by a team. If you choose to implement various different mobile giving strategies, you may need an employee to head up each effort.
How will we reallocate our resources to fit mobile giving?
Your nonprofit will need to determine the time and monetary costs associated with the particular mobile giving initiative you choose.
Some time and money may have to be reallocated to cover the energy you pour into your mobile giving strategies.
Do we have a cross-functional team to support our mobile giving?
Mobile giving isn't an island. In order for your organization to successfully raise money from mobile giving strategies, your fundraisers will need to join forces with marketing, IT, and various other departments.
Make sure that your entire staff is on board with your mobile giving initiatives.
How will we market mobile giving?
Most mobile giving marketing takes place online. Nonprofits will use email, social media, and their website to get the word out about their mobile giving options.
But don't feel limited to those digital strategies! You can use more traditional marketing methods like direct mail and public advertisements.
How much do we have to spend?
Some mobile giving options will cost more than others.
Additionally, providers will charge differently based on the type of package your nonprofit chooses.
Just make sure that your nonprofit knows what you're getting into before you choose a provider.
How will we handle donor data?
One of the major benefits of mobile giving is the amount of information that your nonprofit can gather.
Once you have donors' data, you have to have a way to store it. Make sure that the provider you choose has easy integration options with your chosen CRM and other fundraising software. You'll want to be able to easily migrate data from one place to another.
What types of mobile giving will we use?
Maybe your nonprofit wants to try out text giving for a few months. Perhaps you want to implement mobile-responsive donation pages into your next fundraising campaign.
Maybe you need to try a combination of mobile giving strategies!
Before you choose a provider, make sure that they can offer all of the mobile giving options that your nonprofit might need.
Will mobile giving be a continuous fundraising effort or used during specific campaigns?
Some nonprofits use mobile giving for a specific fundraising event or campaign. Others implement it alongside their year-round solicitation strategies.
Find the solution that works best for your nonprofit and plan accordingly.
Do we need to integrate our mobile giving platform with other software?
Your nonprofit likely uses other types of fundraising software.
Make sure that your chosen mobile giving provider can work well with the existing software you have.
Mobile Giving Best Practices
Keep it Simple
Donors don't want to wade through a sea of text just to get to your donation page on their mobile phones.
Make mobile giving simple by focusing on easy-to-access information and adding simple navigation.
Offer Different Options
Some of your donors may prefer to give via text message. Others may like to access your online donation form on their smartphones.
However your supporters like to donate, make sure that your mobile giving options suit their needs.
Offer Comprehensive Support
Make sure donors have a way to get in touch with you if something goes wrong during their mobile giving process.
Offer comprehensive support for technical issues or general questions.
Give your donors piece of mind by letting them know you're there for them!
Get the Word Out
Your donors can't know about one of the easiest ways to donate to their favorite nonprofit (that's you!) unless you tell them about it!
Whether you've had a mobile responsive donation page for a while or have just launched a text-to-give campaign, let your donors know how they can give using those methods.
Spread the word on your website, via social media, and in your emails!
Get Everyone on Board
It's difficult to encourage donors to engage in mobile giving if your organization doesn't participate.
Make sure that everyone from the board of directors on down knows about mobile giving opportunities.
You can also encourage your donors to reach out to their own networks and engage in peer-to-peer fundraising!
Make it Secure
Don't drive your donors away with mobile giving forms and apps that don't keep their information safe and secure.
PCI compliance is a set of guidelines that ensure the security of credit card information given to online merchants and nonprofits.
Maintain PCI compliance and make sure your donors know their information is safe by placing security images within your donation forms.
Include a Clear Call-to-Action
Let donors in on exactly what they need to know by providing them with clear instructions during the donation process.
Including a call-to-action during a text-to-give campaign or any other type of mobile giving will inspire donors to continue supporting your organization long after they've given $10 or $2,000.
Make it Easy
Donors don't need to click through five different pages just to find your donation form, and they shouldn't have to read a novel to discover how to text-to-give.
Make mobile giving easy and uncomplicated by having clear donation forms that are mobile responsive as well as text-to-give instructions that your donors can readily follow.
Say Thank You
After a donor has made a contribution on any platform, mobile or otherwise, it is crucial that your nonprofit says thank you!
Letting donors know that you appreciate their support is one of the most important steps in the donor stewardship process.
You can even incorporate a donation receipt on your mobile giving acknowledgements.
Click on each question to reveal the answer!
How will our nonprofit receive donations?
With next generation mobile giving solutions, your donation is no longer tacked onto a donor's phone bill.
With new text-to-give technology, donors will text your nonprofit's short-code and then receive a text with a hyperlink.
This hyperlink will send them to a simplified mobile version of your online donation page where they can simply fill out the form and submit a donation.
Their donations will be processed directly through your online donation form.
Does the cell service provider take a cut of the donation?
No. Donations will be processed through your online donation forms, so they won't show up as a texting charge on your donor's phone bill.
Cell service providers will never see the donation, so you won't have to split your donations with them.
That also means you'll be able to see your funds sooner, since you won't have to wait until the donor's billing period is over.
Is mobile giving priced at a flat fee for all organizations?
No. All organizations, big and small, should be able to benefit from mobile giving!
That's why most vendors offer a range of mobile giving packages that are priced at different levels.
Plus, for text-to-give technology, organizations are usually charged a small fee for each transaction, so price is based on the organization's need to use it.
Can donors set up recurring donations?
As long as your mobile donation form has a field for recurring donations, your mobile donors should be able to support your organization however often they choose!
All they have to do is select the frequency at which they'd like their donations to be made and, voila!
How Qgiv Can Help With Mobile Giving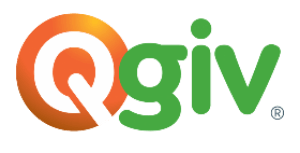 Your nonprofit wants to start using mobile giving as a way to raise more money. Great!
How can you get started?
With Qgiv, it's simple!
Text Giving
All of Qgiv's plans include a text giving option. Your donors can text a short-code (that your organization chooses) to a number. They then receive a link to your mobile donation page. The whole process takes mere minutes.
Mobile Donation Pages
Qgiv's donation pages are all mobile and tablet responsive. They look just as beautiful on a smartphone as they do on a laptop. We also have event management for your fundraising needs!
Mobile Kiosks
Qgiv's kiosks are the perfect solution for your event fundraising needs. With built-in internet and a long-lasting battery life, you'll be able to accept donations and collect on-site registrations with ease.