Sponsors are a big help when it comes to offsetting the costs of fundraising events. From the costs of covering your venue to all the other fundraising event expenses, it's imperative that you have the funds to cover the costs. Sponsorships save you money by providing funding for these costs so you can save on your events budget. Your sponsors need the ability to give to your organization quickly and easily, or else you'll miss out on crucial revenue for your fundraising events. That's why we've put together the following tips to make purchasing nonprofit sponsorships easy.
1. Create an exclusive sponsorship donation form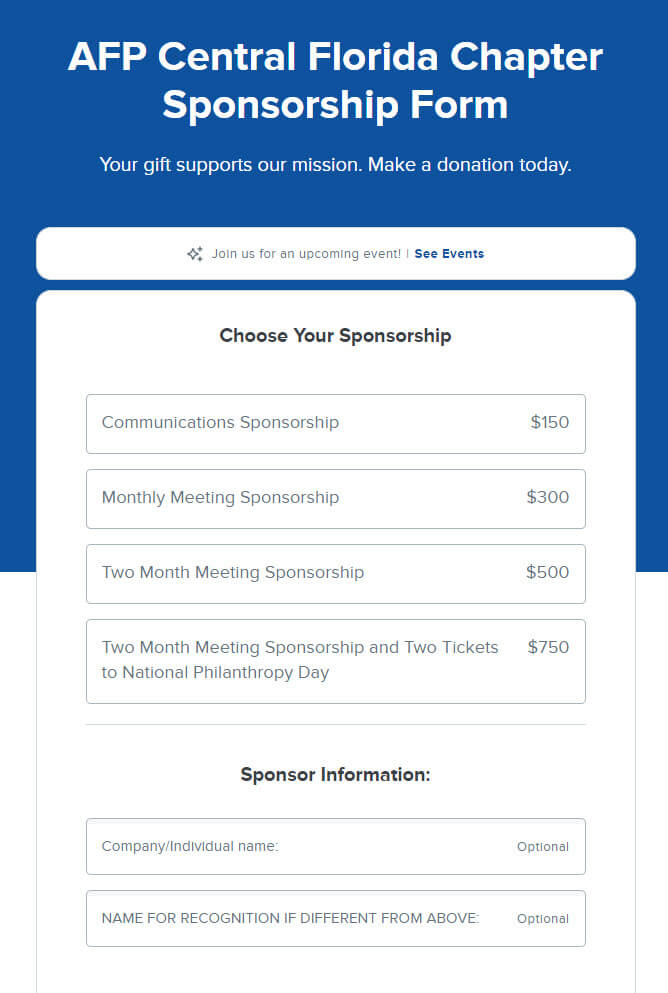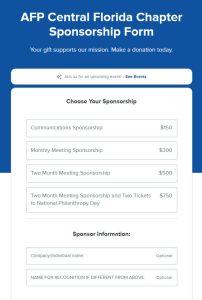 Our first tip for making purchasing nonprofit sponsorships easy is to create an exclusive donation form for sponsors. That means that you aren't accepting event registrations or donations using this form. Its purpose is solely for collecting sponsorship payments.
But why should you do this? It cuts down on confusion for sponsors and saves them a ton of time and effort. Instead of wading through unrelated items on your form to find the options to sponsor, they can focus instead on how much they want to give in sponsorship funding.
There are other advantages to creating an exclusive form for sponsors. For your nonprofit organization, you can easily track how much has been received in sponsorships. This is helpful when calculating your event budget because you know right away that any funds given on that form are for sponsorships. Another advantage is that you can send that specific URL to potential sponsors in emails, print it on your sponsorship request letters and packets, or even create a QR code that goes directly to the form to make sponsorship purchases easily accessible.
2. Make sponsorship giving levels
Another tip for making purchasing sponsorships easy is to create sponsorship giving levels on your sponsor-exclusive donation form. Why should you create giving levels for your sponsors? Giving levels establish standard amounts for sponsors to give on your donation forms. The point of sponsorships is to support your fundraising event. To determine the amount of recognition each business gets at your event, they need to give at a certain level.
Rather than giving a random amount and hoping for recognition, it's important that your nonprofit organization specifically details how much sponsors need to give to reach each recognition level. Not only does providing giving levels make it easier to determine recognition levels, but it also makes it easier for businesses to decide how much to give. They can weigh the pros of each giving level against one another and decide which level is most cost-effective for their recognition needs and sponsorship budget.
3. Pair sponsorship levels with impact images
A sponsorship doesn't have to feel super transactional. In fact, many of the people in charge of giving out sponsorship funding do it because they enjoy the warm and fuzzy feelings they get when they give to support a cause they believe in. Reinforce those positive feelings by pairing impact images with each sponsorship level. Show potential sponsors what you do and what will be accomplished thanks to the funds you're raising at your event. This step can go a long way in helping potential sponsors choose your event for their sponsorship funds.
When it comes to impact images, you want to feature the communities you serve actively receiving services that your nonprofit provides. Bonus points if the people or animals you feature look happy because this reiterates that your nonprofit organization is making a big difference in the lives of those you serve.
4. Keep your form short and simple
When it comes to a sponsorship form, less is more. You've got your giving levels (and impact images for each giving level). What more do you need? Cut out extra questions that don't help the sponsorship process. You don't typically need to know your sponsors' favorite color or shoe size, so don't ask your sponsors these extra questions. You want to keep your form short and simple so it's as easy to complete as possible. If you do need to collect specific information from sponsors (like shirt sizes, guest names, etc.), make a plan to collect that information after they've contributed to your nonprofit. Reach out personally to thank them and collect that information on the thank-you call. This way, you add a personal touch to the sponsorship purchasing process, still get the information, and you save your sponsors time while they're completing a form.
5. Share your sponsorship donation form with potential sponsors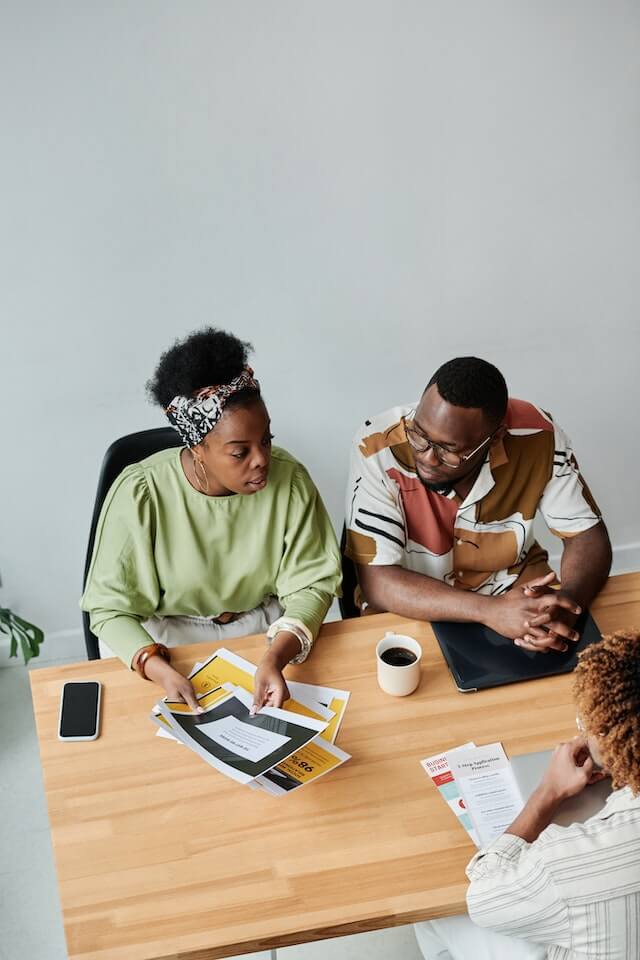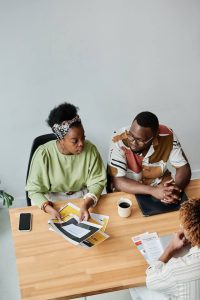 Our last tip to make purchasing sponsorships easy is to share your donation form with potential sponsors. We mentioned already that there are several ways to go about this when you have a designated sponsorship donation form.
First, you can send the URL in an email to potential sponsors. For those you're having a sit-down meeting with, you can bring along a tablet or laptop that has the form loaded and ready to make it easier for them to give right in the moment.
Additionally, for those you're sending a letter to or for those who request a sponsorship packet, include the URL in the letter or packet. An innovative way to get potential sponsors to your donation form is to create a QR code they can follow to open the sponsorship donation form. Creating QR codes is free and easy, and the images can be shared in print and digitally. We also recommend sharing the link to your sponsorship donation form on your social media channels so that your followers have it and can send it to local businesses on your behalf.
Your best chance to reach your sponsorship fundraising goal is to get your sponsorship donation form in front of as many potential sponsors as you can. By sharing your exclusive form with as many potential sponsors as possible, you're increasing your odds of new sponsorships coming through.
Conclusion
With these five tips, you'll make purchasing sponsorships easy for your potential sponsors. You want to keep your form short and simple to cut down on decision fatigue. Ask for extra information you need after the sponsorship has been purchased instead of asking for all of your sponsor's details up front. Your form should be used exclusively for collecting sponsorships. This makes it easy to share your form with potential sponsors and clearly communicate what you want from them. Establishing giving levels will ensure that you're getting enough in sponsorships to recognize each business that gives, and if you pair them with impact images, you're increasing your chances of receiving sponsorship funding because businesses can see what you do to make the world a better place.