Whew—it's halfway through January! Wrapping up the end of a successful fundraising year can be a whirlwind of tasks.  Now that you've had time to send out thank-you notes, compile reports, and recover from the holiday season it is time to take a breather. Take this time and review what you can do to reach your 2018 fundraising goals.
Getting Started
2018 holds a plethora of new and exciting opportunities for your organization's fundraising. The beginning of a new year gives fundraisers a fresh start and, hopefully, many new goals to reach. Kick-starting the planning process may seem stressful and hectic. How do you know where to start? Do you know what you'd like to change?
The key to making this happen? Don't stress.
Stress can cloud judgement and hinder progress. Instead, sit your team down and come up with a clear, concise vision of what you'd like to accomplish in the upcoming year. Reflect on last year's fundraising results. From there, you probably have a pretty good idea of what needs to be worked on or changed! Getting organized before starting 2018's fundraising year will help you achieve your goals. But where to start? Let's start with the basics:
Time Management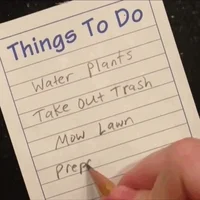 Create a checklist. Being able to physically see what needs to be done and crossing it off is a rewarding feeling. This also ensures that no tasks fall by the wayside during busy periods. A planner is a great resource for making lists.
Organize emails! Emails increase with any flurry of activities that come your way. If not sorted the right way, they can also be an eyesore — and eyesores equal stress! When you're creating a checklist, an organized inbox keeps tasks prioritized.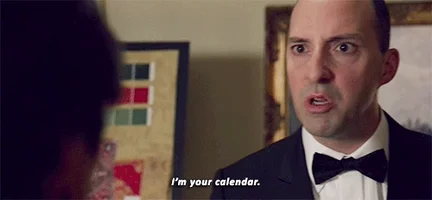 Use your email's calendar feature, and share your calendar with others on your team. That will ensure everyone knows what's going on at any given point, and it will help you all stay on top of deadlines and meetings.
Mental Clarity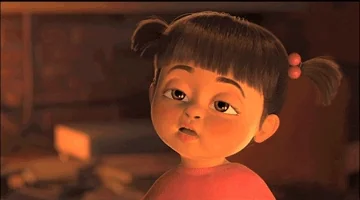 This one is important—get enough sleep! Feeling restless and irritable throughout the day can dramatically affect the quality of work that gets done (or doesn't get done). It also makes you feel more stressed out and makes it harder to deal with stress. That's no good.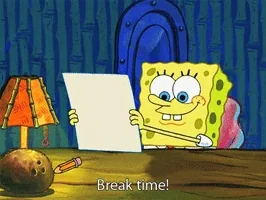 Take breaks! Don't try to do it all at once. That's why you have a checklist — it helps you keep track of projects even if you step away from your desk for a little while. Prioritize all time wisely, to reduce the risk of making mistakes.
Bring snacks to work. Who doesn't love food? Having snacks on hand or within arms reach throughout the day can help to increase brain power, reduce mid-day crashes, and keep a grumbling tummy at bay.
Visual Organization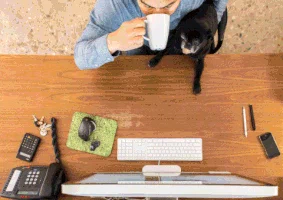 Take time to remove clutter from the work space. Most time at the office is spent at your desk; make being at your desk enjoyable! Seeing piles of paper all over a desk will frazzle anyone's brain. File documents away that do not need immediate time and attention and focus on the ones that do.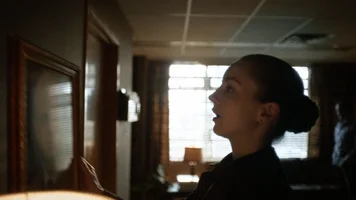 Personalizing work space is not only fun to do, it is helpful to create a positive atmosphere where creativity will flow. Decorating with pictures, beloved knick-knacks, and cozy accessories can help you reduce stress and makes spending time in your office more enjoyable.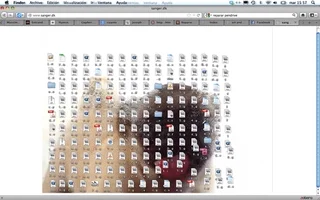 Keep digital work space clear as well. Do all of those tabs really need to be open? Are those stray files on the desktop still needed? Clearing digital work space is just as important as physical work space. A computer holds most, if not all, of your work–make sure it isn't stressful to stare at all day.
You're Organized, It's Time To Start Fundraising!
Reaching set goals doesn't end with organization. That was just the start! Now that lists have been put together and work spaces re-energized for the year ahead, it is time to tackle that strategic fundraising plan. An organization's biggest asset are their donors. Building and maintaining a donor base is how a nonprofit grows and will make strides towards changing the world. It takes time, effort, and strategy to build a community of donors that will sustain an organization. Solidifying your donor retention methods, fundraising strategies, and the stories you tell will increase donor retention rates.
Fundraising Is An Art
There is no right or wrong way to raise money (different tactics work for different organizations!) –but there are certainly best practices to implement that ensure donors keep coming back. Which fundraising methods worked out the most? Peer-to-Peer and Crowdfunding are fun and interactive fundraising methods to keep donors involved with giving — are they strategies your organization can use?
Track donor patterns from last year. Were there any lapses or increases in your donors' relationships with you? How can you use your donor patterns to segment your communications with your supporters? There are so many different categories of donors — what's the target message you need to send to each segment for your different campaigns?
Communication is essential.  Donors are online, on social media, using email, reading direct mail, and learning about charities from their friends. What channels work for you? Social media and email are both great ways to reach out and engage with donors, post events, and even share donation forms — do they work for you? Does something else work better?
Tell A Story
An organization's story is it's most valuable asset! Take some time to pin down the specifics of the stories you're going to tell this year.  It will make creating new materials for new campaigns easier and ensure that the mission and ideas are consistently conveyed across different channels.
Pictures are worth a thousand words–are they being used to the highest potential? Many nonprofits are taking advantage of storytelling through captivating images in emails, within a  website, and on social media. If you want to learn about how using images will help you with your storytelling, check out this Qgiv webinar on visual storytelling and how it helps engage donors!
Events are a cornerstone of traditional fundraising. But times are changing rapidly – lots of nonprofits are re-evaluating events on a regular basis and tweaking them to appeal to a donor base. Do you have an inspiring story on your event registration pages? It's a great way to draw in potential attendees!
A Website Fuels Your Online Presence
A nonprofit's donation form can make or break its online fundraising efforts. Take a moment to sit back and look at it from a donors point of view. Is it seamless and user-friendly? If not, how can you improve it? Here's something that will help — our Donation Form Check-Up Checklist will show you how to put together a great donation form.
Keep up with the times. An outdated website can run off a potential donor. Having a website that is up to date with a clear message can reduce the chance of losing funds, which are limited in the first place.
Donors should be acknowledged and thanked. Are the receipts they receive after donating genuine and personalized? Make an impact on donors, make them feel appreciated, and watch donor retention rates soar! Here's a template for a great receipt, plus tons of tips on how to make donors excited to read what you have to say.
Getting organized and having a solid plan can make a world of difference when you're planning your year's fundraising strategy. This year's fundraising goals can be reached! And, if you want help, we're here for you. If you're wondering where to start planning your fundraising, check out our Year-End-Review Workbook here.  We hope this workbook inspires new questions and gives you the tools you need to succeed this year. Happy fundraising in 2018! We can't wait to watch you succeed!