December 1st was our biggest Giving Tuesday to date! Qgiv clients raised millions on Giving Tuesday 2020, with a 108% increase in dollars raised on the Qgiv platform and a 100% increase in the total number of donations. This marks our most successful fundraising day in company history and more than doubles what was raised last year by our nonprofit clients.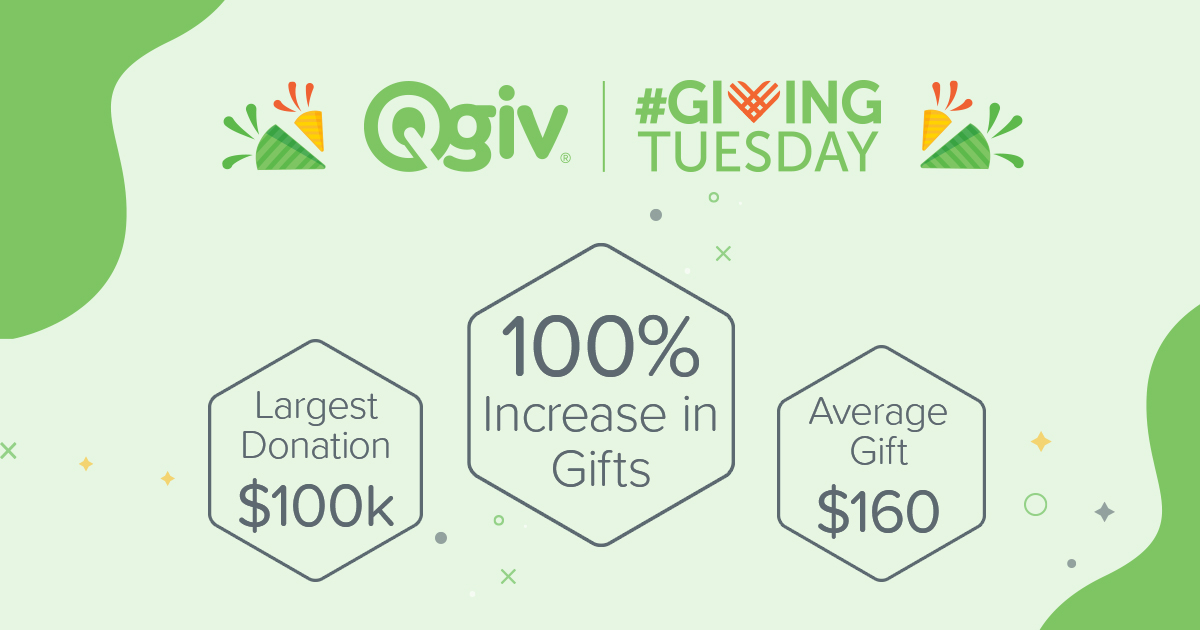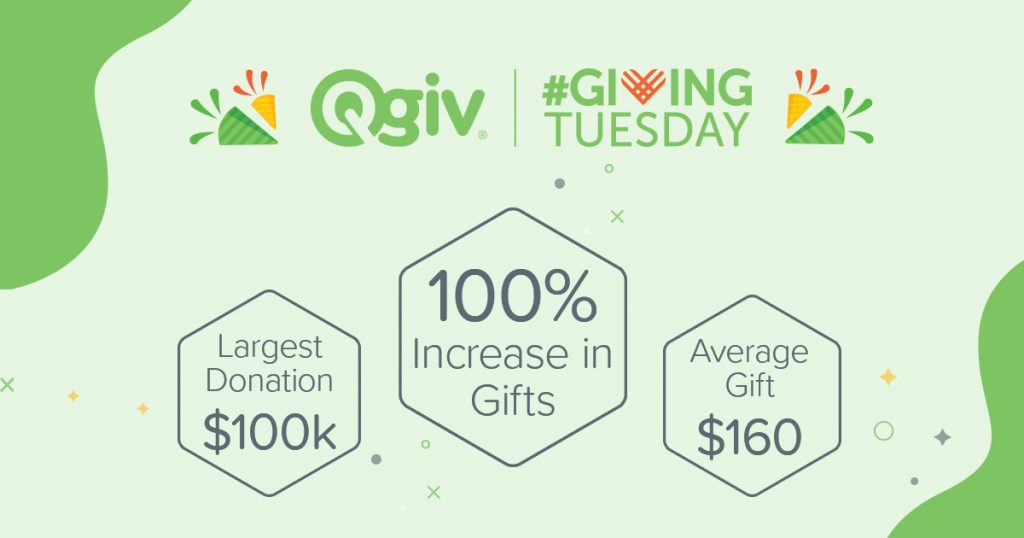 "Since the onset of the pandemic, more and more nonprofits have adopted digital fundraising tools," said Todd Baylis, CEO and Co-Founder of Qgiv, Inc.
"And despite economic hardship and the challenges this year has presented, we continue to see an outpouring of generosity toward nonprofits and the causes they represent. We're proud to offer digital fundraising tools that make online giving easy for thousands of nonprofits, and we're immensely proud of our clients' Giving Tuesday fundraising success during this unprecedented year."
By the numbers…
The total number of nonprofit organizations using Qgiv for their Giving Tuesday fundraising campaigns increased 29% from 2019.
Qgiv client base experienced a 108% increase in dollars raised.
There was a 100% increase in the total number of donations.
The largest donation made was $100,000 (last year was $50,000).
The average donation amount was $160.04 (last year was $153).
Human services, food and nutrition, and education organizations received the most support.
We couldn't be more proud of our clients' fundraising success and the incredible causes their Giving Tuesday donations will support. Read our full press release below to learn more about each of these Giving Tuesday victories.