Giving Tuesday 2021 was our eighth consecutive record breaking Giving Tuesday! Our nonprofit clients and their supporters showed up in an incredible way. Following a year of 108% growth, Qgiv clients sustained giving momentum in 2021 and raised even more this year, increasing the total by another 2.5%.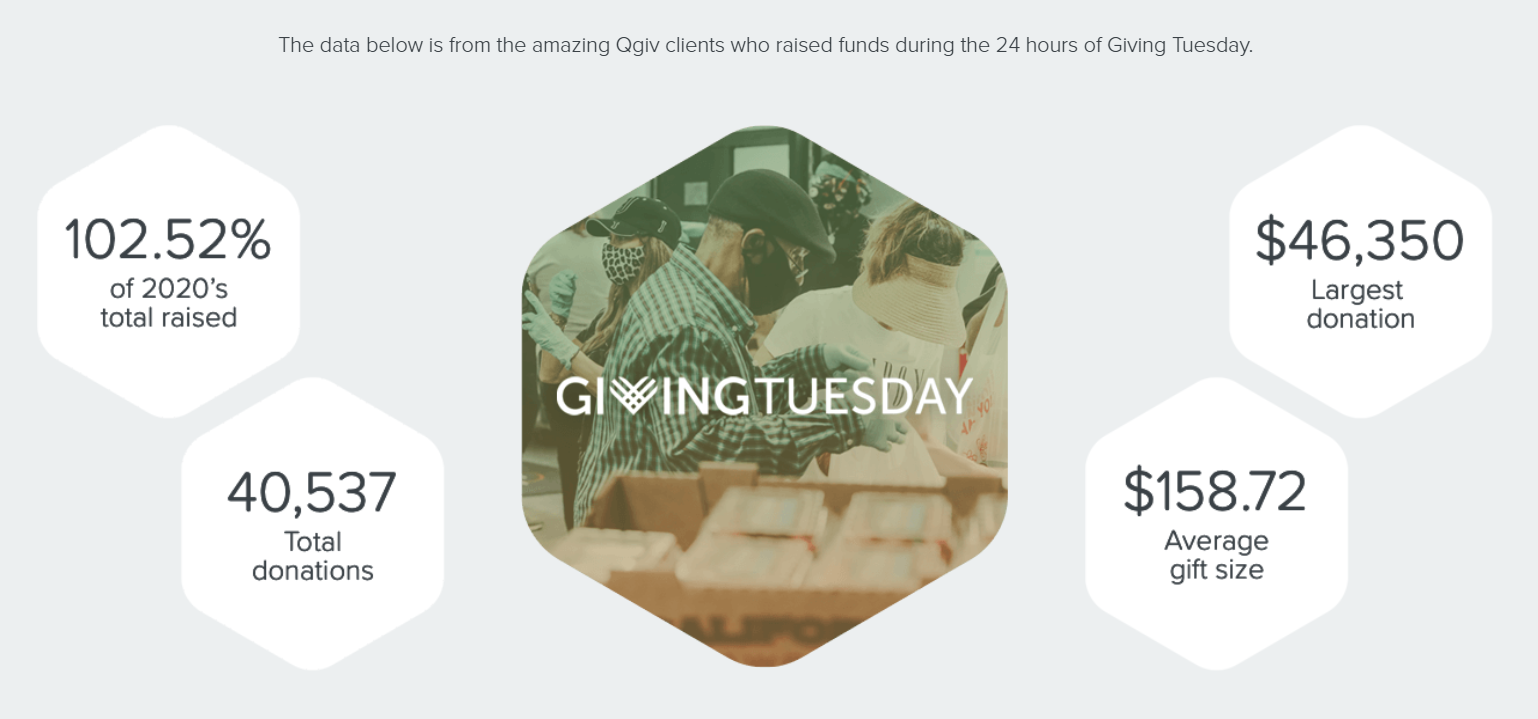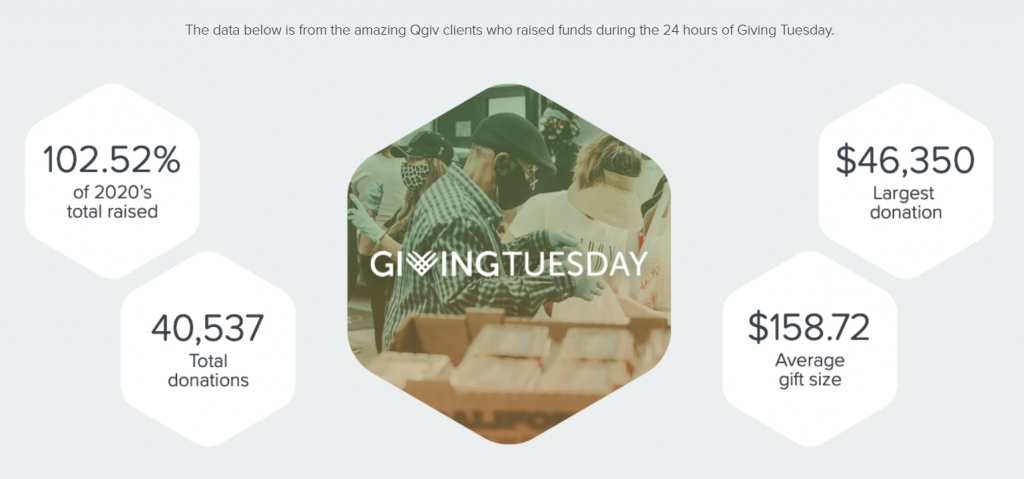 By the numbers…
The total number of nonprofit organizations using Qgiv for their Giving Tuesday fundraising campaigns increased 6% from 2020.
40,537 individual donations were made.
The largest donation made was $46,350.
The average donation amount was $158.72.
Human services, education, and international affairs received the most support.
"This year's Giving Tuesday results show us that the outpouring of generosity in response to the pandemic hasn't ceased," said Todd Baylis, CEO and Co-Founder of Qgiv, Inc.
"Last year we saw an unprecedented increase in dollars raised and individual donations made on Giving Tuesday. This year, our nonprofit clients were able to maintain the same fundraising totals and more. The adoption of online fundraising tools, increased digital communication with donors, and more, has helped nonprofits maintain crisis response levels of giving seen in 2020. We're immensely proud of our clients' Giving Tuesday fundraising success."
Read our full press release below to learn more about these Giving Tuesday victories.