Take your fundraising to the next level with our incredible Fundraising Bootcamp! These emails are chock full of the info you need to raise more funds. Join the
Free Fundraising Bootcamp
!
Whether your nonprofit is small and just starting out, large and established, or somewhere in between, the process of researching and choosing an online fundraising software is one that bears considerable thought.
There are a variety of different fundraising software programs out there, each with its own set of strengths. So how do you go about picking the right one for your organization?
Luckily for you, we've done the heavy lifting for you! We've taken a look at everything from peer-to-peer fundraising platforms to online donation tools and put together a list of our favorite software.
Check out our list of the 8 best online fundraising software platforms for nonprofits:
Let's get started!
---

Fundraising Software Overview:
Qgiv's comprehensive fundraising software platform offers a variety of robust features. These include:
Online giving and event registration
Peer-to-peer fundraising
Mobile fundraising
Reporting and tracking tools
Additionally, Qgiv's software is easily integrated with a variety of other software platforms so that your organization can stay organized, streamlined, and efficient.
Qgiv's simple, user-friendly interface works great for organizations of all shapes and sizes. Plus, with their responsive and friendly customer service team, you'll be set up for success from the beginning.
Why This Fundraising Software Stands Out:
Qgiv's fundraising options offer nonprofits a large degree of flexibility and customization.
Qgiv's peer-to-peer and crowdfunding features are easy to set up and personalize, and can be branded to match any nonprofit's look. Additionally, this platform offers a variety of interactive and social sharing tools to add to your donation pages to augment your fundraising efforts.
Qgiv also offers a powerful text-to-give program that easily streamlines mobile donation collection. Plus, Qgiv provides a unique opportunity to collect in-person donations with their giving kiosks, user-friendly tablets that allow donors to give using a credit or debit card.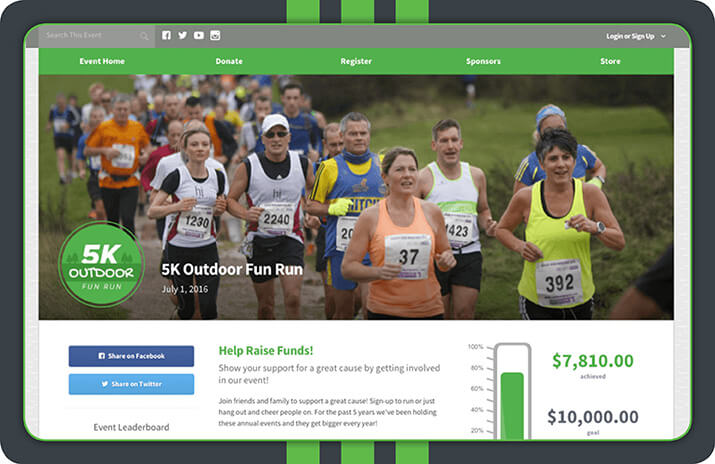 ---

Fundraising Software Overview:
Bloomerang is a simple donor database and fundraising software solution that helps nonprofits decrease donor attrition and increase revenue. It enables users to:
View an organization's donor records.
Track the best time to contact each donor.
Measure a donor's engagement level.
Bloomerang's intuitive cloud-based platform is a great option for small and growing nonprofits.
Why This Fundraising Software Stands Out:
Bloomerang's major focus is on donor retention — and as a result, it offers unparalleled constituent relationship features geared towards keeping existing donors active and engaged.
With social media engagement tools, full mobile optimization, and a unique donor management system focusing on building loyalty and commitment, Bloomerang's top nonprofit software will help position your growing nonprofit to succeed.
Even better, Bloomerang is specifically designed to be easy to understand and use. This fundraising software platform focuses on the core features required for a solid fundraising strategy without overcomplicating the software. Your staff members will be able to master it in no time!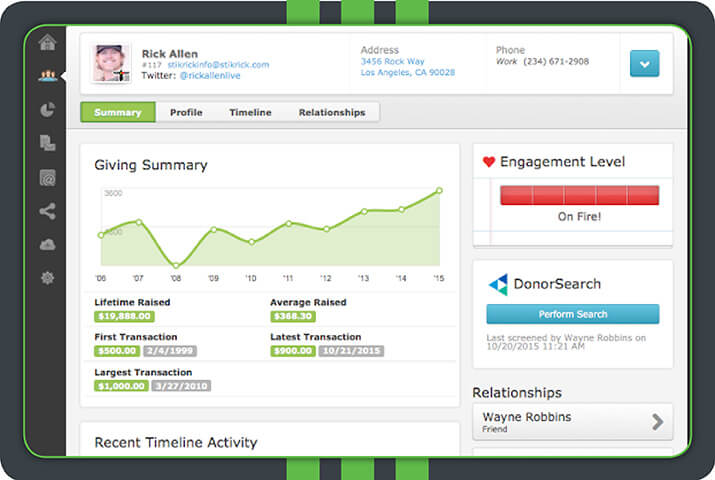 ---

Fundraising Software Overview:
A trusted name in the nonprofit world, Blackbaud has delivered once again with Raiser's Edge, their all-in-one fundraising platform.
Designed to improve your operations while boosting fundraising power, Raiser's Edge comes with tools to streamline your performance as an organization and help you bring in money for your cause in the most efficient way possible.
From role-based work centers to unlimited donation forms, the powerful Raiser's Edge platform can do it all. Just read the Raiser's Edge Buyer's Guide from the Blackbaud consultants at DNL OmniMedia to see for yourself!
Why This Fundraising Software Stands Out:
Blackbaud knows that donor retention can be a difficult task for many nonprofits, so they've built Raiser's Edge with constituent engagement in mind.
Raiser's Edge empowers your staff to target donors at risk of lapsing and take strategic actions to inspire their involvement. Use their extensive donor retention reports, prospect research and wealth analytics, and targeted communication tools to stay connected to your supporters and say goodbye to retention problems once and for all!
Plus, as highly customizable as Raiser's Edge is, it never sacrifices its user-friendliness. Their dashboards and work centers are so easily navigable, you'll have all the critical information you need in an instant.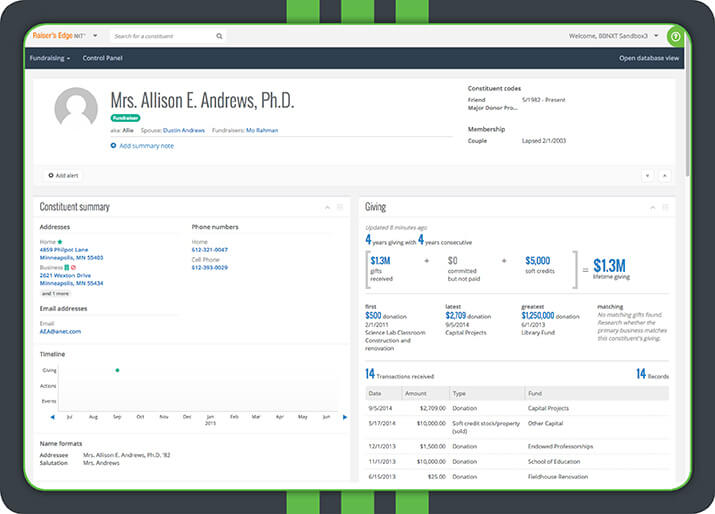 ---

Fundraising Software Overview:
iATS Payments is a payment processing service provider that offers services specifically tailored to the needs of nonprofits. It provides four separate payment processors, including the standard credit card payment processor, as well as three additional specialty processors for maximum flexibility.
iATS' software supports all major credit cards and is also equipped to handle direct debit as well as ACH transactions.
As a bonus, iATS also provides donation form software that allows nonprofits to accept online donations.
Why This Fundraising Software Stands Out:
Not only is iATS a trusted name in payment processing, but it is also truly a global platform. In fact, iATS prides itself on providing services to thousands of clients across the world!
Even better, iATS also offers nonprofits the ability to accept donations from over 40 countries, allowing you to extend your mission and brand across borders and currencies.
Additionally, iATS takes security very seriously and only uses the most secure payment solutions, so you never have to worry about the safety of your donor information.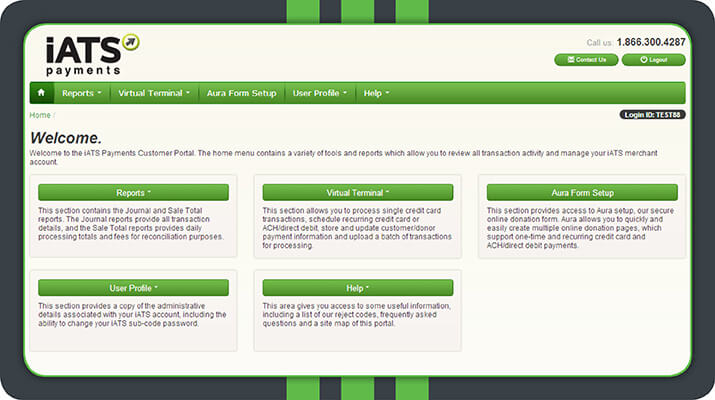 ---

Fundraising Software Overview:
In a nutshell, Double the Donation provides a software plug-in to your organization's donation forms that allows donors to check if their company offers matching gift programs.
Oftentimes, donors are unaware that their company offers to match donations. With Double the Donation's easy-to-use tool prominently displayed on a donation form, donors are more likely to put in a matching gift request — meaning your organization is more likely to receive more funds.
Double the Donation's base program is a great service for small to medium nonprofits. Larger nonprofits could benefit from their new venture, 360MatchPro, which is a more comprehensive matching gift software.
Why This Fundraising Software Stands Out:
Many of Double the Donation's features are easily embedded in your nonprofit's website.
Three of our favorite features of this nonprofit software include the matching gift search tool, the ability to create distinct matching gift pages, and seamless integration with your existing donation pages.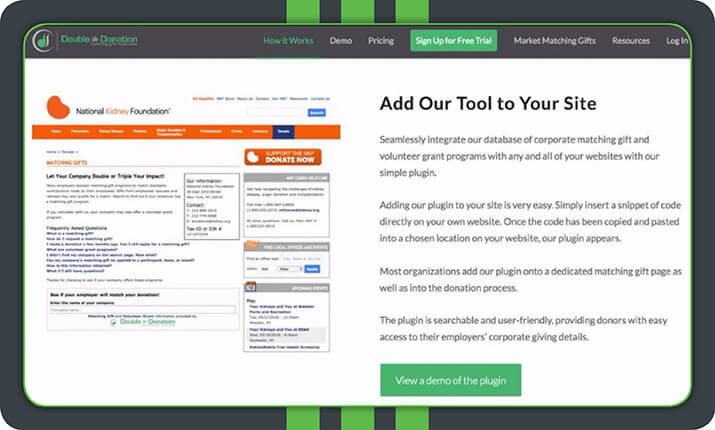 ---

Fundraising Software Overview:
Turnkey's strategies center around the idea that when it comes to getting (and keeping!) supporters, it's important to understand their motivations. That's why their fundraising software program is built upon powerful data analysis and social science insights that examine what inspires donors to give.
Turnkey believes that recognition is the most powerful reward and motivator for individuals. As a result, their strategies focus heavily on building meaningful and motivational communication between fundraisers and donors.
Among the ways Turnkey's team accomplishes this is via messaging and recognition programs to incentivize donors to give — after all, when donors feel good about giving to your cause, they'll be more likely to continue to give!
Why This Fundraising Software Stands Out:
Turnkey's strategies are grounded in 27 years of experience in motivating fundraisers to reach higher results.
Because of this, Turnkey is a great program to use in conjunction with other peer-to-peer software because Turnkey will help you design strategies to get the most out of each individual fundraiser.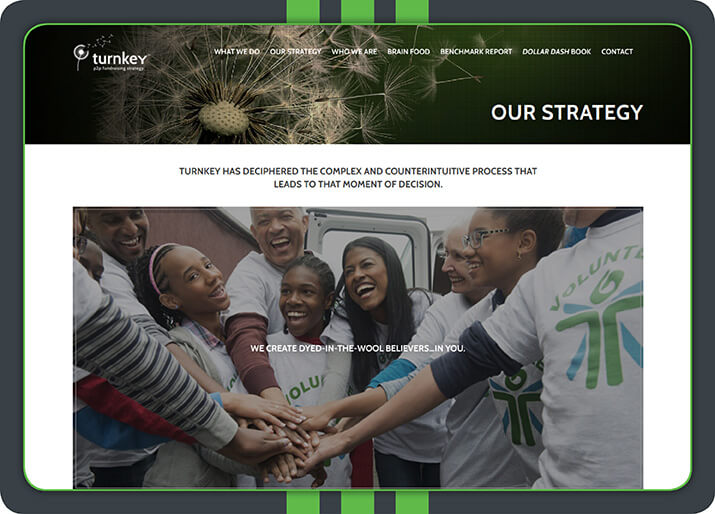 ---

Fundraising Software Overview:
With over 25 years of experience designing nonprofit information management solutions, Telosa provides comprehensive top nonprofit software packages that help nonprofits manage donors and raise funds.
The platform is affordable, easy-to-use, and built from the ground up specifically for nonprofit organizations.
Additionally, since Telosa software comes in Windows as well as cloud-based applications, your nonprofit can choose the program that will work best for its needs.
Why This Fundraising Software Stands Out:
Telosa understands that when it comes to nonprofit fundraising and management software, one size does not fit all.
That's why Telosa offers two distinct fundraising software programs, one geared towards smaller nonprofits with limited budgets and the other for larger nonprofits that require a more comprehensive solution. 
Telosa even offers a third, completely cloud-based fundraising software for nonprofits looking for easily accessible information anytime, anywhere.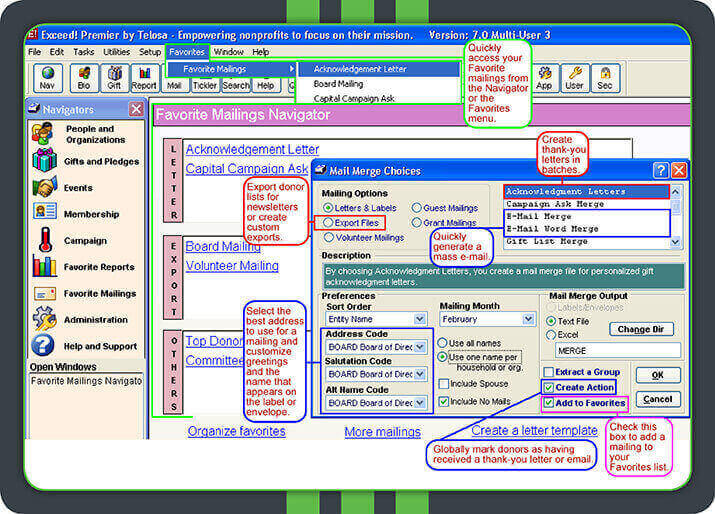 ---

Fundraising Software Overview:
Booster is a unique peer-to-peer fundraising software platform that uses product fundraising — in this case, custom t-shirts — to solicit donations.
When supporters start a Booster campaign, they create a custom t-shirt design that they then sell to friends and family. 
Nonprofits can encourage individual fundraising teams to create custom t-shirts on behalf of their cause, or nonprofits can create a Booster campaign themselves and sell directly to supporters.
Why This Fundraising Software Stands Out:
Booster's unique and creative nonprofit software is one of the only peer-to-peer fundraising software offering custom t-shirt options. As such, it's a great choice if you need a platform that can skillfully handle the designing, printing, and shipping processes.
T-shirts aren't just great for supporters; they're great for you, too! Not only do custom-designed t-shirts let your supporters express their creativity and raise money for your nonprofit, but they can also spread awareness about your cause whenever supporters wear them!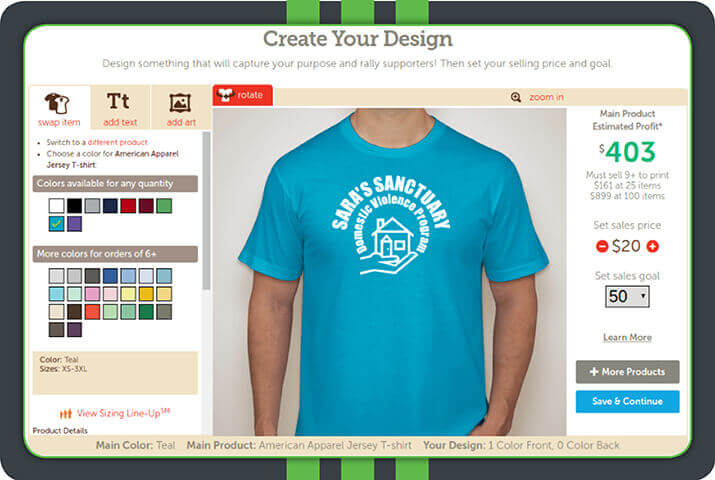 ---
Though all of these fundraising software options offer slightly different features and services, you won't go wrong with any of them. Now get out there and start fundraising!
Additional Fundraising Software Resources: