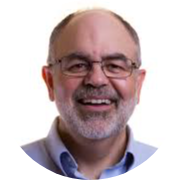 Matt Hugg, President and Founder, Nonprofit.Courses – He's the author of the Guide to Nonprofit Consulting, and teaches nonprofit management at several universities, via the web, and in-person in the United States, Africa, Asia and Europe. Matt's past work includes fundraising for the University of the Arts, Ursinus College, University of Cincinnati and the Boy Scouts of America. He has a BS from Juniata College and an MA in Philanthropy and Development from St. Mary's University of Minnesota.
There's no secret that there's a labor shortage in today's economy. And among nonprofits, it's also no secret that volunteering has declined substantially over the years.
That makes volunteers more valuable than ever before.
Many nonprofits see an alarming rate of volunteer turnover for a number of reasons, from lack of time, to insufficient recognition to burnout and more.
As with any paid employee, how you onboard your volunteers is key to their long-term tenure with your organization. Or, as our mothers put it–what starts well ends well! So, no more "sink or swim" approach to your volunteer engagement. They're just too valuable. Start off your volunteers' journey right.
Where do you start? Before you get into the nitty gritty of training resources (like these nonprofit webinars rounded up Nonprofit.Courses), start with these 10 tips for onboarding all types of volunteers! Then download the Volunteer Onboarding Essentials Checklist to keep on hand to help you onboard all your new volunteers!
1. Be there when your volunteers arrive
Obvious? Yes. But you'd be surprised (or not) at how many volunteers show up with nobody to greet them. Can you imagine arriving for your first day at a new job and having no one know that you're starting or what you should do? Put your volunteers' fears to rest by having a greeter ready and waiting ahead of volunteers' scheduled arrival time.
2. Smile!
It's very important that your volunteers know that you're happy they're taking time out of their busy schedules to help your organization achieve its mission. If the person assigned to welcome your new volunteers isn't the one who enlisted them—and doesn't seem pleased about being there–that's a huge deterrent to folks who are willing to help out without being paid to do so. Treat your volunteers like VIPs!
3. Get them physically oriented
Feeling comfortable in a new environment is important! Before you give volunteers the grand, mission-focused tour, be sure to do a quick "show them where the bathrooms are and more" tour. It may sound minor, but it's a great opportunity to make your volunteers feel at home and answer any housekeeping questions they might have.
4. Introduce them
While you're on the tour, introduce your volunteers to other staff members to make them feel welcome. It's the first step in making new recruits part of your team. Don't expect anyone to remember names after your brief "this is Jane and she'll be helping us with…" greeting, but it puts everyone at ease and makes Jane feel like she's being welcomed to the team with open arms.
5. Complete the paperwork
Once you've greeted volunteers and given them a tour, you still can't leave them to their new work. As with anything today, there are forms to fill out. We won't get into the nitty-gritty here. You know you'll need to get their name, address, emergency contact, and more. They need to sign any confidentiality papers that may be required. You should also supply them with any safety materials or waivers and make sure they have the required clearances and background checks for their role. Now is also a good time to present them with a pledge card for their charitable gift. Yes, you read that right. While you appreciate their putting time into your organization, giving makes their commitment even stronger. Create a checklist of materials and processes that applies to any volunteer – from board members to office clerks.
6. Present your volunteer with a Covenant
Maybe the most important document you'll present to your volunteer is a Covenant. Think of it as a combination of a job description–which tells the volunteer what you want them to do for your nonprofit–and a commitment from your nonprofit on what you will do for them. A job description is nonprofit best practice (although too often ignored). A statement on what you will do for a volunteer is rare, but in these days of scarce labor and fewer volunteers, it can make a big difference.
What's in the "what we'll do for you" part of the Covenant? Consider subjects such as a statement that you'll respect them and maintain safe working conditions, that you'll listen to their concerns, that you'll provide appropriate training for their role, and that you'll tell them when they're doing their job well–and when they're not. You might even make a statement about evaluations. Remember, a volunteer can leave at any time. Consider what's in it for them and address those points as best you can.
7. Establish communication methods
Now is a great time to review how to communicate. Every organization has their own preferred method, as does each volunteer. Make sure you clarify whether you'll connect via email, text, Slack, telephone, etc. If you need to provide your volunteers with an organizational email address, then get that started. Will your volunteers have one point of contact, or will they need the names and information for several others?
To this point, your work with your volunteers is all procedural. That's okay. People get that it's necessary. Now, we're getting closer to why your volunteers are here at all.
8. Focus on your mission
Few people say to anyone "I'm here for the shoveling!" or "I love filing so much! That's why I volunteer." Even if shoveling soil or filing reports is their volunteer role, chances are they're with you because they believe in the higher purpose of your nonprofit: the mission. They need to see the bigger picture and their place in impacting the people you serve.
A mission is much more than a formal statement approved by your board of directors. It's the total reason for your nonprofit's existence. Maybe the best way to get a new volunteer engaged in your mission is to start with your hero story.
A hero story? That's the tale of who started your nonprofit and why. Typically it's emotional and will often involve some circumstance where the protagonist, usually the founder, sees or experiences something that isn't right or that's missing from society. The founder will take on the problem, which leads directly to the start of your nonprofit. From there, you can talk about what was done, how your mission guides your work, and where you are today.
You can decide whether the story is written, told in video, or audio, spoken person to person or to a group, or better yet, in some combination of the above. Most importantly, the story needs to be told with enthusiasm. After all, none of you would be there without the problem, the protagonist, and the resolve to address it.
9. Discuss what you do today
After you lay out your hero story, fast forward to how your mission is expressed today. Whether you only have one program or a complex web of offerings to your mission recipients (clients, patients, students…) put your organization in the context of your community among others like it (why are you different?) and those you serve. It's important for your new volunteers to begin to see where they fit in and how their work will contribute to your organizational development.
Don't forget to give a glimpse of your future plans. The fact that you have plans builds confidence and excitement. It also tells your volunteers that their commitment, even if just for a short-term project, will have lasting impact.
10. Introduce them to your leadership
If possible, now is a great time to personally introduce one or more of your nonprofit's leadership team to your new volunteer. It may be your executive director, your board chair, your marketing officer, or the head of the area they'll be serving. To your volunteer, this person is the face of your organization. This is also a good time to review the names, backgrounds and roles of your other leaders, such as your executive staff, program heads, and your board. All of this is to build their confidence in your nonprofit, especially when they see that community leaders are volunteers, too.
Final Thoughts
After successful onboarding, you can begin to train your volunteers in their roles, whether they'll be cleaning your facility or helping you work on the design of your online donation forms. According to Nonprofit.Courses' guide to building a fundraising strategy, this training will help "each member care about your mission, see their own role in your success, and work to see it succeed."
Now that we're done with the basics, you can download the Volunteer Onboarding Essentials Checklist to keep on hand. Then check out these additional resources:
---
About Nonprofit.Courses

We value relationships and are proud to connect nonprofits to our partner network and hope this helps increase your nonprofit's effectiveness and success. We proudly partner with Nonprofit.Courses, an on-demand, e-learning resource with thousands of courses specifically for nonprofit leaders, staff, board members, and volunteers, with thousands of courses in nearly every aspect of nonprofit work.