Your nonprofit has done a lot of great work this year to make the world a better place. That puts you on Qgiv's nice list! But how are your donors feeling? If your donor relations missed the mark, you could see lower donor retention rates and fewer donations. How do you avoid getting a lump of coal from dissatisfied donors? Use these 4 donor relations tips to improve your stewardship efforts and get back on your donors' nice list.
1. Show Gratitude
The most important thing you can do for better donor relations is thank every donor sincerely and promptly.
Imagine this… you took the time to give the perfect gift, but the recipient doesn't say thank you or send a thank-you note until June. How would that make you feel? If you wouldn't feel good about not receiving a thank-you, you can bet that's exactly how an un-thanked donor would feel!
If you're not sending acknowledgments to donors quickly enough, it may be time to revisit the acknowledgment process and determine what you can do to speed it up. With Qgiv, donors receive a customized thank-you email and printable gift receipt immediately upon completing their gift. That's fast!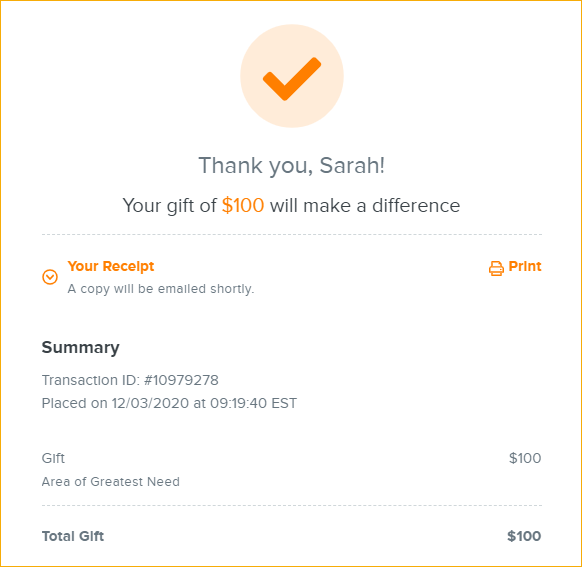 That doesn't mean you can't go above and beyond by sending multiple messages of gratitude. However, if you rely on snail mail, be sure to get donor thank-you letters mailed within 24 hours after receiving the donor's gift.
Want to know how to really knock your donors' stockings off? Check out Rachel Muir's on-demand webinar, The Art of the Unforgettable Thanks, for ideas that are sure to impress your donors.
2. Highlight Donor Accomplishments
Has talking about your nonprofit's accomplishments landed you on the naughty list?
We all have that one relative who must make everything about themselves. If your donor communications focus on your nonprofit's accomplishments, you're not positioning your donor as the hero of your story. If you bury your donors' accomplishments in your appeals, chances are they won't know what they've accomplished.
Instead of being the self-centered cousin, think of your nonprofit as the proud parent instead. Brag about your donors and everything they made possible with their contributions to your nonprofit.
Remember, make your appeal, and check copy twice. If the donor isn't the hero, the appeal is naughty, not nice! Try using the Ahern Audit to determine if your donor communications use enough donor-centric language. Then adjust your copy accordingly.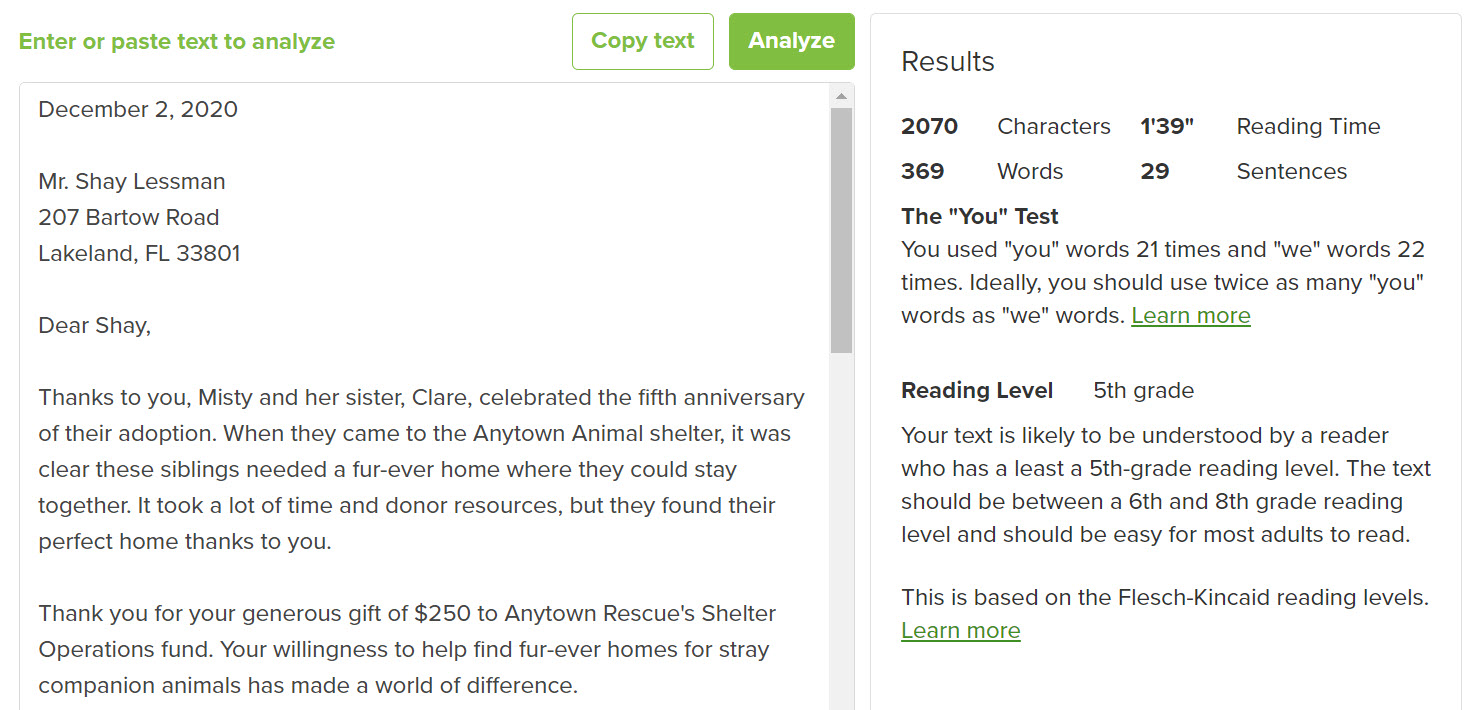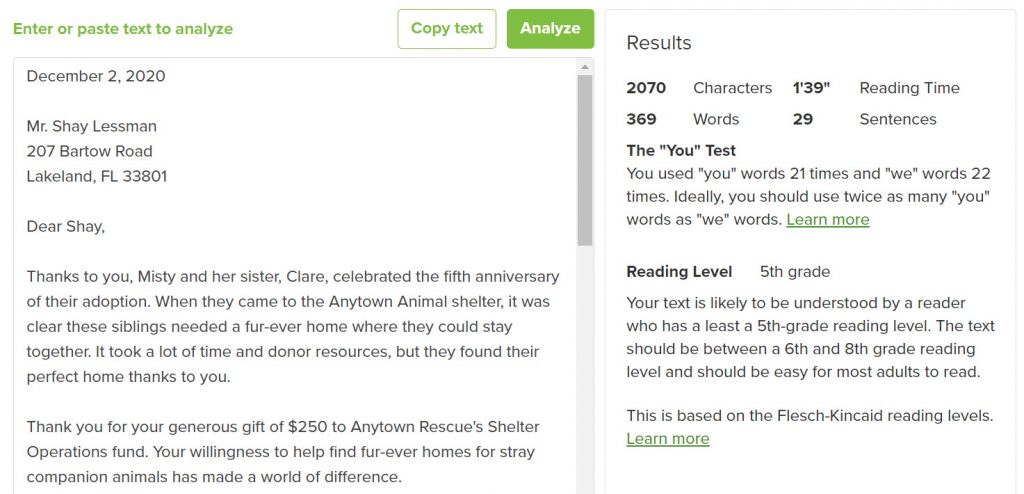 3. Respect donors' preferences
Are you taking a one-size-fits-all approach to donor relationships? If so, you may be unintentionally turning donors away. Tailor your donor relations to your donors to ensure all your donors get what they want from your organization.
Not sure what donors expect when they give to you? Ask them! Call donors and strike up this conversation or email them a survey asking for their expectations and preferences. Pair that with what you know about your donors and you are on your way to taking a customized approach to donor stewardship. As you learn more about your donors add notes to your database to keep track of their preferences.
When it comes to taking a tailored approach to building meaningful donor relationships you need to know:
The programs of interest to your donor
The donor's preferred communication method (phone calls, email, text, direct mail)
Their desired communication frequency (weekly, monthly, quarterly, annually)
Other communications the donor is interested in (volunteer opportunities, event invitations, company announcements)
For new donors you haven't had the time to get to know, it helps to build a donor persona to group them into at first until their preferences are known. A persona will help you reach out in a targeted, meaningful way that is most likely to appeal to that specific type of donor. Qgiv's Generational Giving Report is a great source of information on donor expectations and preferences based on each generation.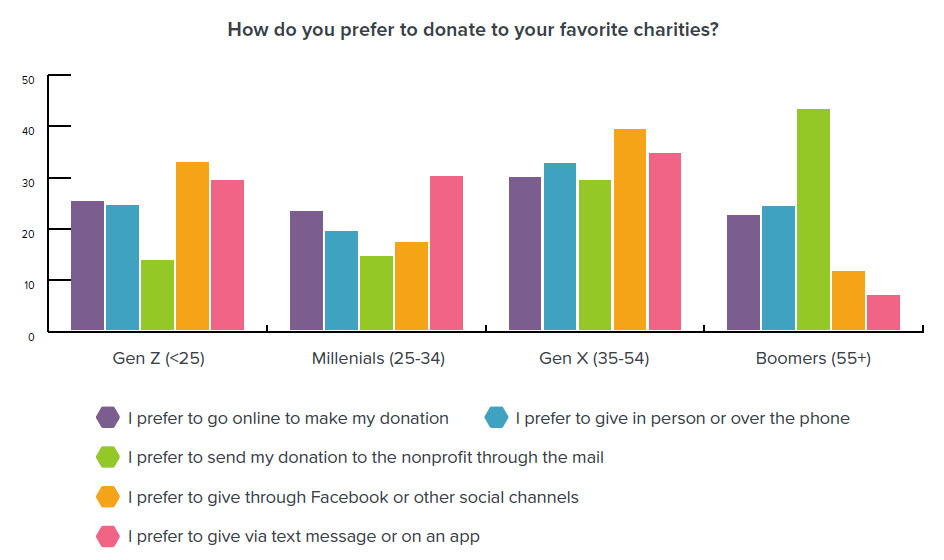 4. Update donors regularly
Have you made another ask before updating donors on what their previous gift accomplished? If so, you've committed a major fundraising faux pas. Your donors want to know their donations make a difference, so it's up to you to update them on the good their gift accomplished before making another ask.
In the simplest terms, donors give for two reasons: giving makes them feel good and their gift does good. Too often, donors don't get confirmation that their gift made a difference. Propel your organization to the top of your donors' nice list by regularly communicating the impact donations made.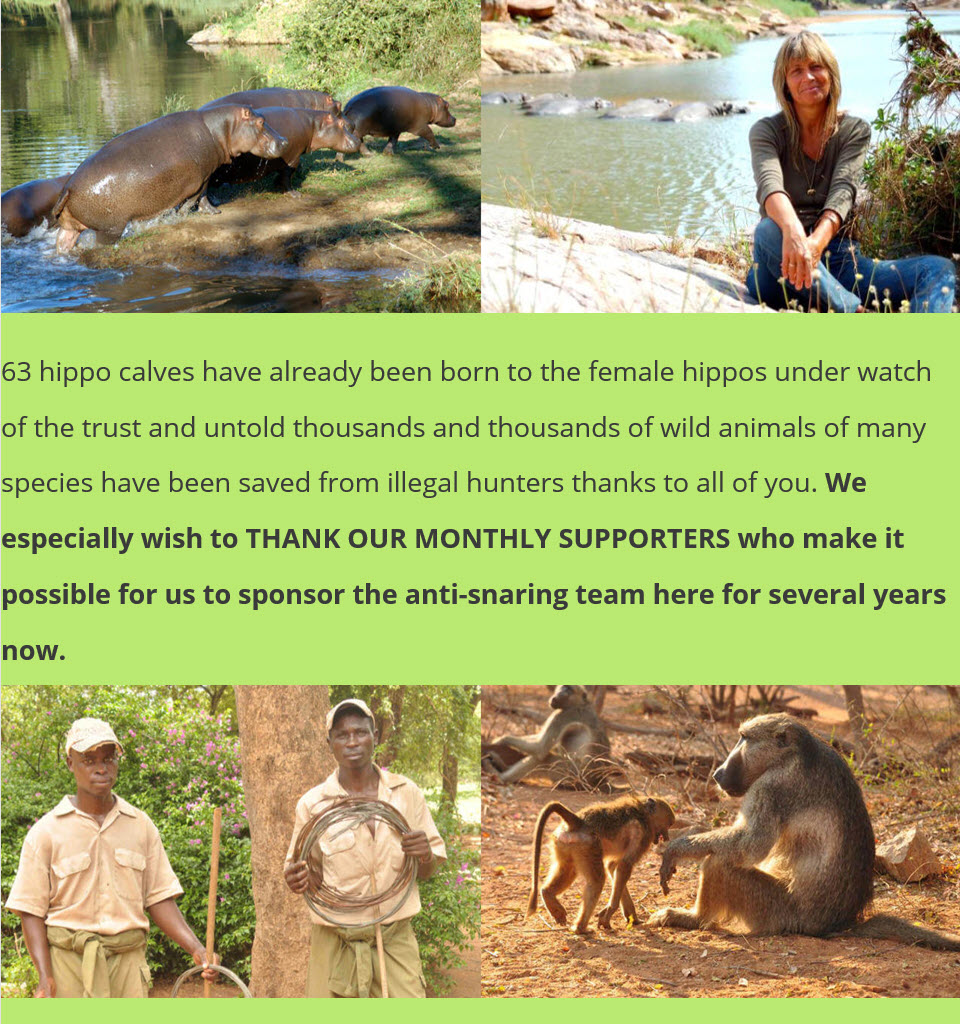 Your organization's good deeds are only possible because of charitable contributions from your donors. If you don't show donors the impact of their gifts before making another ask, they'll think their first gift didn't make a difference. If their first gift doesn't make a difference, why would they give again?
Instead of treating donors like an ATM, adopt what The Better Fundraising Co. calls the Virtuous Circle of Fundraising. The circle can be broken down into four steps: Ask, Thank, Report, Repeat. The report step in the circle is for providing updates on what the donor's gift accomplished. Adopting this approach provides proof to the donor their gift made a difference. Regular updates also provide donors the evidence they need to trust that your nonprofit uses their donations wisely. Instilling that trust guarantees you a place on your donors' nice list.
Conclusion
Need a way to get off the naughty list? These 4 tips will help improve your donor relations and earn a permanent place on donors' nice list. Want more help building meaningful relationships with donors? We literally wrote a book on the subject! Download your free copy here.