Technology continues to be a major player in the world of fundraising.
After all, what would your nonprofit do if you weren't equipped with the tools you need to accept online gifts, run your peer-to-peer fundraiser, or plan your next big fundraising event?
Having the right technology on hand is key for almost any type of fundraising campaign. And as nonprofit technology consultants, we at DNL OmniMedia know that purchasing the right nonprofit software is only step one to a successful fundraiser.
In this post, we'll share some of the tech-savvy tips we've learned for using your fundraising tools more effectively and truly maximizing your next campaign:
Any nonprofit can take advantage of these strategies, no matter how advanced your tech knowledge is. If you want to step up your fundraising game, though, we always recommend working with an expert consultant who knows how to tailor your technology strategy to fit your organization's unique goals.
With that in mind, let's get to the first tip.

1. Create donor segments for targeted fundraising.
When it comes to developing an effective fundraising plan, your CRM can be one of your biggest allies. Why? Your database stores invaluable information on your donors that can help you create a solicitation strategy that perfectly aligns with your constituency.
Within your CRM, create supporter profiles that contain all of the following essentials:
Contact information, including communication preferences.
Donation records (including date, amount, payment type, and campaign).
History of events and programs attended.
Family and relationship data (e.g., what other supporters are they connected to?).
Employer and other pertinent business affiliations.
Interests and hobbies.
Notes on past interactions with your nonprofit.
You can use this information to develop segments of your database that correspond with different traits or preferences. Then, you can outline fundraising and engagement strategies for each segment rather than for your entire constituency.
Your segmentation will depend heavily on your donor data management goals, but let's walk through a few examples of how these lists might inform your fundraising strategy.
You could create segments based on…
Average gift amount to choose a reasonable (but upgraded) ask amount for your next fundraising letter.
Geographic location to determine whom to invite to your next program or event.
Workplace to send out relevant matching gift information or volunteer grant information to donors who qualify.
Preferred donation channel to send out fundraising asks that target donors based on the giving platform they're most comfortable using.
And much, much more!
With all that said, segmentation is your first key to a successful donation request. Learn more about what makes a successful fundraising letter (and grab a free template) by reading this post.
Though you don't want to flood your donor profiles with irrelevant information, keep in mind that the more insight you have into who your donors are, the more targeted your engagement and fundraising strategies can be.

2. Integrate your software to centralize your efforts.
More than likely, your nonprofit is using a wide range of tools related to different aspects of your fundraising and donor engagement efforts.
In order to see the best results from all of your various software solutions, you need to make sure all of the platforms work together—just like the different departments at your nonprofit!
The key here is to integrate your technology so that your team isn't pulling data from multiple (potentially outdated) sources. When you integrate your software, data can flow directly from all platforms into your CRM. That way, you have one comprehensive, centralized view of all of your ongoing efforts.
Examples of common integrations with a nonprofit database include:
Online donation tools.
Peer-to-peer fundraising software.
Text-to-donate software.
Nonprofit marketing software (such as email or direct mail tools).
Event fundraising software.
Membership management software.
However, keep in mind that not all nonprofit software plays nicely with others. Before purchasing any new fundraising tool, talk to your vendor about their integration options. You'll need to know how easy it is to integrate with other platforms, including products you're using now and ones you might bring on in the future.
You should also ask your vendor if they provide assistance during the integration process. Integrations can be a complicated undertaking, and you don't want to waste time and resources attempting to connect two totally incompatible solutions.
If your vendor doesn't provide integration support, you can always check out third-party options, such as a nonprofit technology consultant. (Just make sure they've got experience with the technology you're working with!)
Need a helping hand with integrations, implementation, and software configuration? Double the Donation's list of top consultants can give you a good jumping off point no matter what you're in the market for.

3. Streamline the online giving experience.
Let's face it: like everyone else, donors today might not always have the longest attention span. And that's not a bad thing—your supporters are busy individuals with a number of tasks competing for their attention at any given moment.
With so much on their plates, your online donation form simply can't be something that weighs down a donor's day. If it takes longer than a few minutes to submit an online gift, your donors will exit the page without completing the transaction. Don't let that happen!
You don't have to be a tech expert to make the online giving process simple, straightforward, and (hopefully) successful. Here are a few quick steps you can take right now to streamline the online giving process:
Limit the number of required fields. You can always gather more information from supporters after they make their gifts, so don't overwhelm them with too many questions at this stage.
Offer suggested donation amounts. Not only will these suggestions limit the amount of time a donor spends thinking about how much to give, but they may also inspire your supporters to give a little more than they were planning to.
Include a recurring gift option. Let donors opt-in to a monthly or yearly gift directly on your donation form. By automating their gifts, donors won't have to remember to come back to your form or fill out their information again. Giving couldn't be easier!
Because your online giving form is likely one of your most fundamental donation channels, it's key that you optimize the process as much as possible.
But don't forget: before you can outline your online fundraising strategy, you'll need an online giving tool that meets your needs. Check out Qgiv's list of the best PayPal alternatives to see which of these top tools might be the one for your organization.

4. Open up a variety of donation channels.
Having a top-notch online donation form is a great first step for maximizing your online fundraising strategy, but there's still more you can do!
You've got all different types of individuals in your supporter base—different ages, education and income levels, hobbies, lifestyles, philanthropic interests, and more—so why would you expect all of your donors to prefer to make their donations in the same way? You wouldn't!
Because all of your donors approach charitable giving in a different way, your organization needs to have plenty of options to cater to their preferred donation methods.
Lucky for you, there's software to help facilitate pretty much every type of giving, such as:
Online giving encompasses any gift made through an online form on your website. Online giving is the new standard of how supporters contribute to your nonprofit, and it's perfect for accepting small- to mid-sized donations and setting up recurring gifts.
Mobile giving is similar to online giving but specifically refers to donations made on a mobile device. More and more users will access your online donation form via a cell phone or tablet, so check that your form works properly (and looks great) on any device.
Text fundraising refers to a subset of mobile giving that comprises gifts made via text message using text fundraising software. This type of fundraising works well for fundraising events or during relief or advocacy efforts when donors are inspired to give quickly.
Peer-to-peer fundraising allows supporters to set up their own fundraising pages and collect donations on your nonprofit's behalf. You might also sell merchandise or plan a dedicated peer-to-peer event to secure even more gifts during your P2P campaign.
While it's always better to give your donors as many options as possible, remember to assess the profitability of each of these channels on a regular basis. You might find that some channels aren't bringing in as many donors as others, or that one source is driving the majority of gifts to your nonprofit.
If that's the case, you might consider funneling more resources into marketing certain channels or cutting them from your fundraising strategy altogether. (Learn more about how to analyze nonprofit data like this by reading DNL OmniMedia's post on key analytics for nonprofits!)

5. Stay connected during your peer-to-peer fundraiser.
One of the greatest benefits of a strategic peer-to-peer fundraiser is that it's not just a super-profitable fundraising opportunity. It's also a fantastic way to attract new donors and develop deeper relationships with your existing constituency.
How do you do it? Leverage your organization's social media prowess!
Using your social media platforms, your organization can stay engaged with your peer-to-peer fundraisers all throughout your campaign and secure more donations while you're at it.
Here are just a few of the many ways you can amp up your peer-to-peer fundraising efforts with just a little help from the world wide web:
Create a cohesive brand for your fundraiser. A hashtag and memorable name or slogan is a good first step, but don't be afraid to get creative! Try creating a Facebook profile picture border with your nonprofit's name or a branded Snapchat filter during your peer-to-peer event.
Maintain an active presence on social media. Start conversations on your Facebook or X page to spark discussion around your cause, reply to users with questions, and post shoutouts to celebrate high-raising fundraisers. The more high-quality content you post, the more likely you are to catch your supporters' attention.
Provide resources for your fundraisers. You're not the only one posting on social media during your peer-to-peer campaign—your fundraisers are too! Make sure you supply supporters with branded images, talking points, and shareable content for their own profiles. That way, they have no excuse not to post!
While your loyal fundraisers will be the ones manning the ship during your peer-to-peer fundraising campaign, your nonprofit needs to stay fully on board in order to maximize your potential.
---
These top strategies should give you a jumping off point for your next tech-powered fundraiser, but the rest is up to you. So dive into your data, power up your software, and implement your best strategy yet!
Need help? Contact Team DNL to see if one of our custom solutions can be the key to your next fundraising home run.
---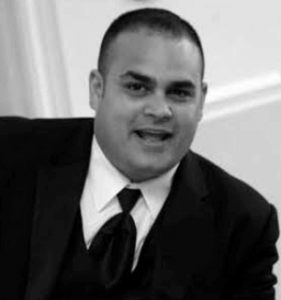 Carl co-founded DNL OmniMedia in 2006 and has grown the team to accommodate clients with on-going web development projects. Together, DNL OmniMedia has worked with over 100 organizations to assist them with accomplishing their online goals. As Managing Director of DNL OmniMedia, Carl works with nonprofits and their technology to foster fundraising, create awareness, cure disease, and solve social issues.