Because of the pandemic, Halloween may look a little different in many communities. Some places have cancelled trick-or-treating or have implemented no-contact trick-or-treating to avoid spreading coronavirus. One thing's for sure, many of our favorite in-person events taking place in October couldn't happen this year. But you can still give your communities a fantastic holiday experience and raise money for your mission! Use these six Halloween virtual event ideas to host frighteningly good fundraisers this October.
Virtual pumpkin carving contest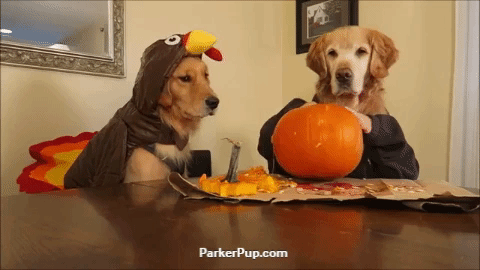 One of the best Halloween traditions is carving jack-o-lanterns. Pumpkin carving is fun, can be done at home, and adds to your Halloween décor. Create a fundraiser around pumpkin carving by hosting a virtual pumpkin carving contest!
This event is a perfect peer-to-peer fundraiser! Charge a fee for registering for the competition and sort participants into categories by age or carving theme. If your entry fee includes the price of a pumpkin, you could arrange with a local pumpkin patch to set up pumpkin pick-up times for anyone who registers. Or you could send your supporters foam pumpkins. Not only do these jack-o-lanterns keep forever, they ensure everyone gets the same shape and size to work with during the contest!
When finished carving, have participants upload a picture of their finished product to their personal fundraising page. Encourage them to get their friends and family to vote by donating to their page. The pumpkin in each category that raises the most money is the winning pumpkin. Want to make sure all your participants have a gourd time at your event? Livestream during the carving portion of the event and participate alongside your carvers. Put on some Halloween tunes and show off your creation, too!
Virtual scary story contest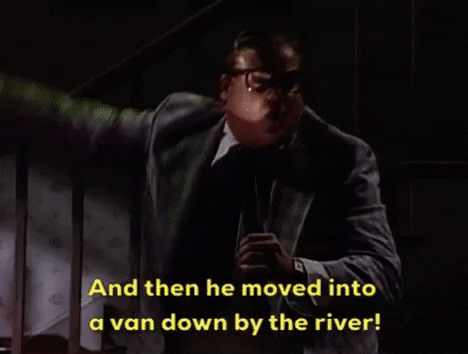 One of my favorite Halloween happenings as a kid was sitting around a bonfire sharing ghost stories. Part of the fun was trying to be the one who told the scariest story. This next idea takes the fun and excitement of telling scary stories and adds a dash of friendly competition!
A scary story contest works great as a creative virtual fundraising event. Your participants can tell an original story or one of the classics (like the escaped prisoner with a hook for a hand). The trick is making their telling of the story the scariest thing you and your attendees hear this year. Encourage participants to recruit voice actors, play scary music in the background, and insert spooky sound effects. Participants should record their story either in audio or video format and embed it on their personal peer-to-peer fundraising pages. Again, voting works by encouraging people to listen to the stories and vote by donating. The scary story that raises the most money wins!
To make sure this contest is suitable for participants and listeners of as many ages as possible, create categories based on the content. Is it appropriate for kids? Put it in the kids' category. Is it scary or gory? It probably belongs in a category for older viewers instead. You can also set content rules to avoid hosting submissions that you wouldn't want to expose your supporters to.
Virtual Halloween costume contest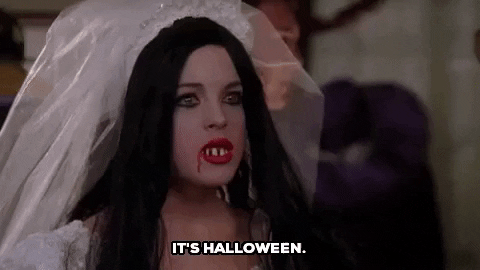 This Halloween feels like that Reba McEntire song, "All Dressed Up (With Nowhere to Go)," when it comes to wearing a costume. If you're a Halloween fan like me, you probably started working on this year's costume on November 1st last year. With so many costume parties canceled, it can be a big letdown not getting to show off your carefully crafted costume. Instead of canceling costumes, give your supporters a chance to show theirs off with this virtual fundraising event idea–a Halloween costume contest!
Separate participants into age groups and themes. For instance, scary costumes and cute costumes should be judged separately. Include adult and kid categories so people of all ages can participate, and so parents won't compete against their kids. You can even create a category for group participation so the entire Addams Family can work together to win. Like the other two competitions, your participants should upload a picture of themselves in their costume and encourage friends and family to vote for them by donating. The costume in each category that raises the most money wins.
Trick-or-treat-making classes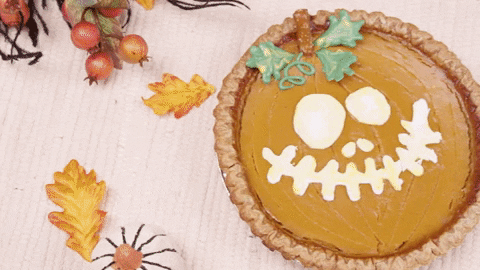 Not every virtual fundraising event needs friendly competition to be a success. Instead of a competition, indulge your supporters' sweet tooth by hosting a Halloween-themed baking class. Focus on coming up with one or two recipes with a fall/Halloween taste and look. Then, teach registrants how to make them on a livestream. It's as simple as that!
Ahead of the event, send treat-making ingredients to your supporters so they can follow along with you. Include printed directions so they can make them again next year too! Your registration fee should include the cost of buying and shipping the ingredients to your participants. For ingredients like milk or eggs, you may want to encourage participants to pick them up ahead of the event, so they don't spoil or break in transit.
Make the livestream entertaining. While you're cooking, encourage participants to ask questions and make comments. While the treats are baking, you can talk about your nonprofit and how your guests' participation helps those you serve. This event idea has the potential to make supporters feel great while they make treats that taste great!
Creepy cocktail tutorials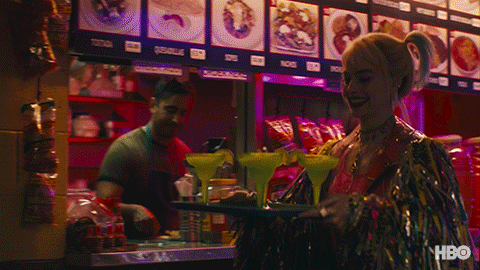 Want to host a more adult-oriented class? Swap the cookies for cocktails for this virtual Halloween event idea. Cocktails have been tailored to many major holidays, and Halloween is no exception. Teach your supporters to make creative, themed cocktails that will wow guests of future Halloween parties (or liven up their next scary movie marathon).
Find a couple of themed cocktail recipes and learn to make them. Then, invite guests aged 21+ to a virtual class to learn to make them. Encourage guests to purchase their own alcohol, but send non-alcoholic ingredients and garnishes to make their amateur mixology more successful.
Host the class and walk participants through the process of making these creepy cocktails. Need recipe inspiration? Country Living shared 45 Halloween cocktail recipes on their website. That's a lot of options to choose from!
Monster Mash bash (virtual dance party)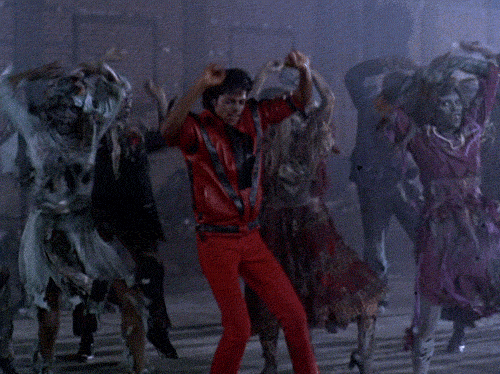 Our last virtual fundraising event idea is a virtual dance party. This idea brings people together even when they can't be on the same dance floor. Create a playlist of Halloween-themed songs and other hits people can dance to. Ahead of the event, send the playlist out to your registrants. Encourage them to share their screen and show up in their costumes.
Focus on making this event fun and light-hearted. You can include party games like making a toilet paper mummy, pinning the fangs on the vampire, etc. The possibilities are endless. Send party favors (and maybe some treats) to guests so they can take part in the games and activities. Encourage guests to take and share pictures. This kind of event can also be great for sub-events. Sell raffle tickets for Halloween-themed prizes or even host a virtual silent auction alongside your dance party.
Conclusion
These virtual fundraising event ideas for Halloween can be both entertaining for guests and profitable for your nonprofit. Even if you can't host a big event for the Halloween season, try virtual events to bring supporters together for a frighteningly fun time. Need advice to keep virtual event participants engaged for greater success? Check out this blog post by Laura L. Higgins of Cathexis Partners. Looking for more virtual event ideas? We've got you covered with our Complete Guide to 2020 Virtual Fundraising Ideas.