Your church likely has the unique opportunity to ask your congregants to support you every single week. When accepting tithes, are you passing plates down the aisles or accepting credit card transactions from a tablet on a stand? There's nothing wrong with these methods, but you could make it easier to give by asking for support via Qgiv's Givi app. The app has several advantages over giving kiosks and collecting physical cash or checks. The benefits of the Givi app can seriously boost giving to your church!
The Givi app is secure
When people make their offerings in the form of cash or checks, they're exposing their tithe to the potential of loss or theft. That risk can be off putting for some of your congregants, which means they're more likely not to give or to ask for a more secure option. Kiosks add some more security to the process, but you're still asked to enter a lot of personal information in a room full of people.
The Givi app, on the other hand, lets your congregants set up an account and manage their payment methods in the comfort and safety of their own homes. Then, when you ask congregants to make their offerings at the service, they can complete the transaction securely with their phones.
Not all congregants carry cash
If your church has a kiosk, you already understand this point. Not all congregants are going to carry their checkbooks or cash on them, which means they won't be able to give during your service unless you have a way to process credit cards. A kiosk can alleviate that problem, but it requires all congregants who want to pay with a card to wait in line for a chance to make their gift. This can take a while ! The Givi app makes tithing quick and easy for congregants who want to support you with a credit card or eCheck.
Givi is portable
Outside of weekly services, how does your church ask for additional support? Is it a cash-only affair or do you bring along a kiosk and stand? If you're bringing your kiosk and stand to an event, you've probably stressed about the safety of your device. Not only that, but you've also either removed it from its stand or had to lug the stand along with you. While a tablet makes for an okay option for portable giving at a live event, your congregants probably already brought their own devices and could give to your church without visiting your kiosk or carrying cash.
Rather than asking your congregants to stand in a long line at an event to pay at a kiosk or give via cash or check, let your congregants give while enjoying your event. Ask them to download the Givi app and give to your organization from the app. They can give without standing in line at your event. The best part is that they can continue to use the app to give to your church wherever they are (so long as they have a good phone signal or access to WiFi).
The Givi app can boost your events, too
Another great way to boost church giving using Givi is to manage your auction events via the Givi app. Qgiv's Auction and Event Management platform turns the Givi app into an event management tool. Your congregants can check themselves in, add a payment method, bid on auction items, and make fund-a-need or store purchases during your event with just their smart phones! If your church hosts regular fundraisers to support your mission work, youth group, or other programs, the Givi app can make giving a breeze for your congregants during your event.
Congregants can manage recurring gifts and payment methods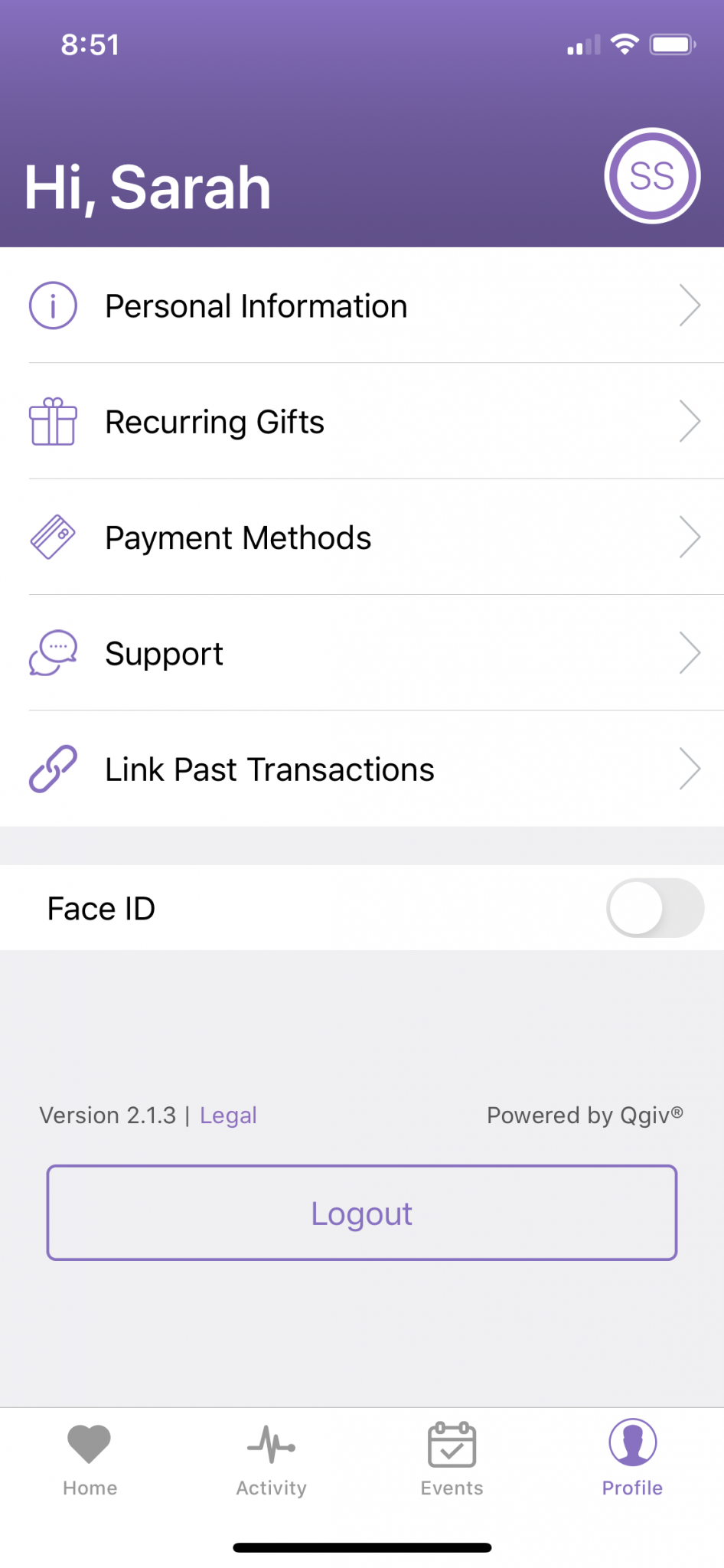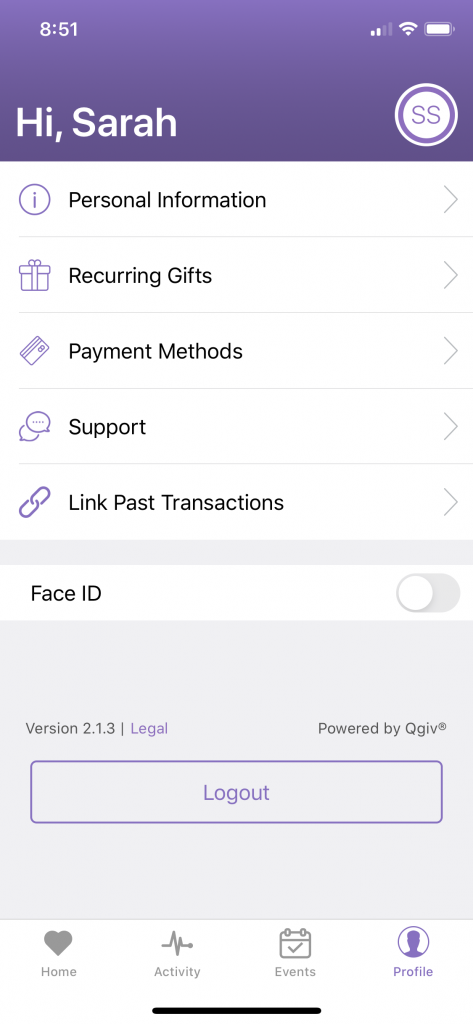 For congregants who want to set up recurring gifts, the Givi app is a perfect solution. Your supporters can set up recurring tithing via the Givi app. Then, their tithe is made to your church automatically based on the frequency they've set. This means more consistent funding for you and a less stressful way to give for your supporters. In addition, when their credit card information needs to be updated, they can make those changes within the app rather than having to call your church and ask someone to manually update their payment information. Your congregants get more control over their recurring tithes and your church benefits from the regularly scheduled payments. It's a win-win!
Congregants can view their own giving history
An advantage that Givi has over kiosks and cash-only transactions is congregants' increased access to their own giving history via the app. If your church's accountant gets regular calls from congregants asking for their giving history or inquiring whether they were charged for a recurring gift (in the case of manually processing recurring credit card transactions), you know it can be time consuming digging through financial records or looking up a specific congregant's donor profile.
With the Givi app, your congregants' payment histories are available to them at any time on their phones. This can save your church a lot of time because your supporters can easily see when they made their gifts and the amounts of those gifts. This will save you and your staff a lot of time so you can stay focused on your mission.
Conclusion
There's nothing wrong with the traditional methods of giving. Churches have seen great success with giving kiosks and collecting cash and check tithes during their services. But for churches looking to boost their giving and offer a secure, portable way for their congregants to support them, the Givi app is a perfect solution. The app is free for your congregants to download and offers several benefits both to your church and your supporters. When you add Auctions Givi becomes a secure giving platform that doubles as an auction and event management tool. Plus, every Qgiv client gets a Givi form at signup. Take advantage of the Givi app to boost giving to your church at your next service.