Who they are: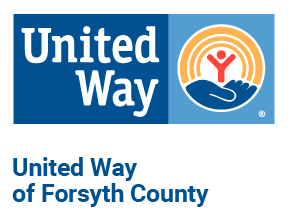 United Way of Forsyth County works with local agencies to create effective solutions to challenges facing their community in Winston Salem and Forsyth County. They believe in innovating when it comes to tackling complex issues like homelessness, reading proficiency, and poverty. They work to rally partners in many sectors to get the work done. United Way of Forsyth County funds over 60 different local programs, making sure they hold themselves and their partners accountable in order to make the greatest impact.
What they did: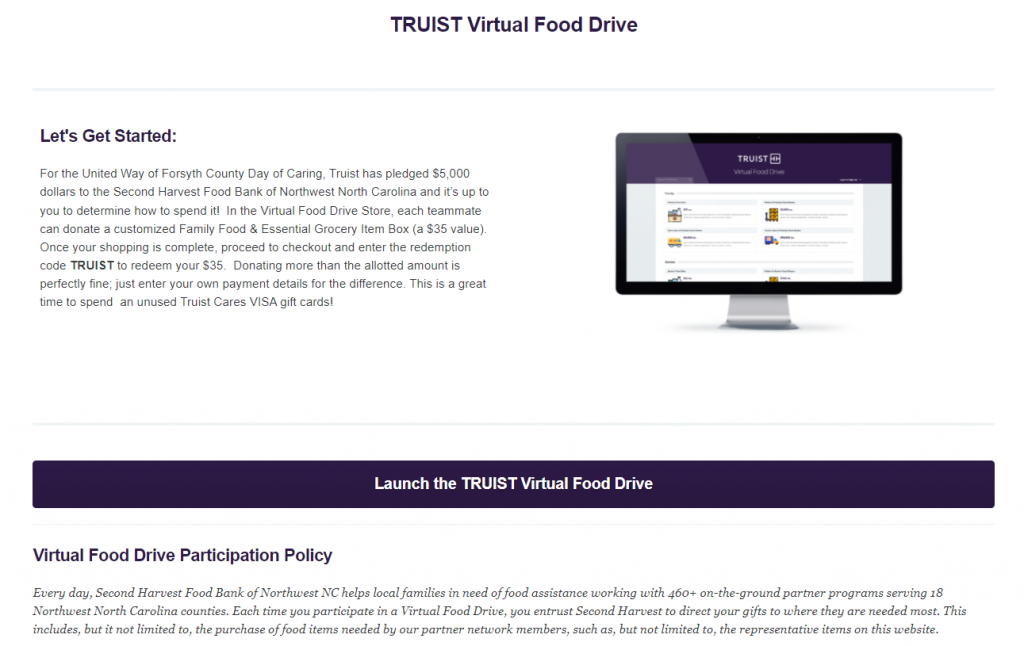 The United Way of Forsyth County partnered with Truist Bank to offer a way for employees to help stock the Second Harvest Food Bank of Northwest North Carolina for the United Way of Forsyth County's Day of Caring. Truist pledged $5,000 and let their employees decide how they wanted to spend their allotted funds of about $35 each.
They got creative with their peer-to-peer site and set up a store to display the items available for purchase. Next, they implemented a promo code for employees to claim their funds after they were done "shopping."
During the check–out process, employees were given an option to donate their own additional dollars or to select specific items they'd like to purchase with their donation. The items featured weren't big ticket items, which further encouraged additional gifts.
There were a couple of great wins from this cause marketing campaign!. Not only did Truist make a $5,000 pledge in support of the United Way of Forsyth County, but they took it a step further by getting their mission in front of Truist's employees with this creative engagement strategy that made it easy for employees to give back even more.
What you can do:
Find local businesses to partner with for a creative cause marketing campaign and set your sights on securing a corporate gift from the company's and working with them to understand their goals when it comes to employee engagement.
As far implementation, don't be afraid to think outside the box when it comes to using your Qgiv platform to bring your vision to life, including creating your own virtual food drive.
Not sure how to ask a local business to partner with you? Check out our blog on how to write your own appeal. Not a Qgiv client? Request a demo or give us a call at 888.855.9595.