Who they are
The Marginal Way Preservation Fund is a 501(c)3 nonprofit organization with its mission to build a multimillion-dollar endowment for long-term conservation and preservation of Ogunquit's popular Marginal Way coastal walking trail. This 1.25-mile stretch of coastal walkway is an ideal leisure location for the people of Ogunquit, Maine. To ensure the continued existence of this walking trail, the Marginal Way Preservation Fund was created.
What they did
Do you ever wish you could see what your donation made possible? Of course you do! Seeing their impact is what inspires many people to give in the first place. The Marginal Way Preservation Fund understood this and created a donation form that would inspire new donors to give. They used a live webcam to show why donors should fund their work to conserve the land they oversee.
Now, when you visit their donation page, you can watch a livestream of people enjoying the Marginal Way. Not only does this add visual interest to their donation form, it inspires donors to help preserve this beautiful strip of land.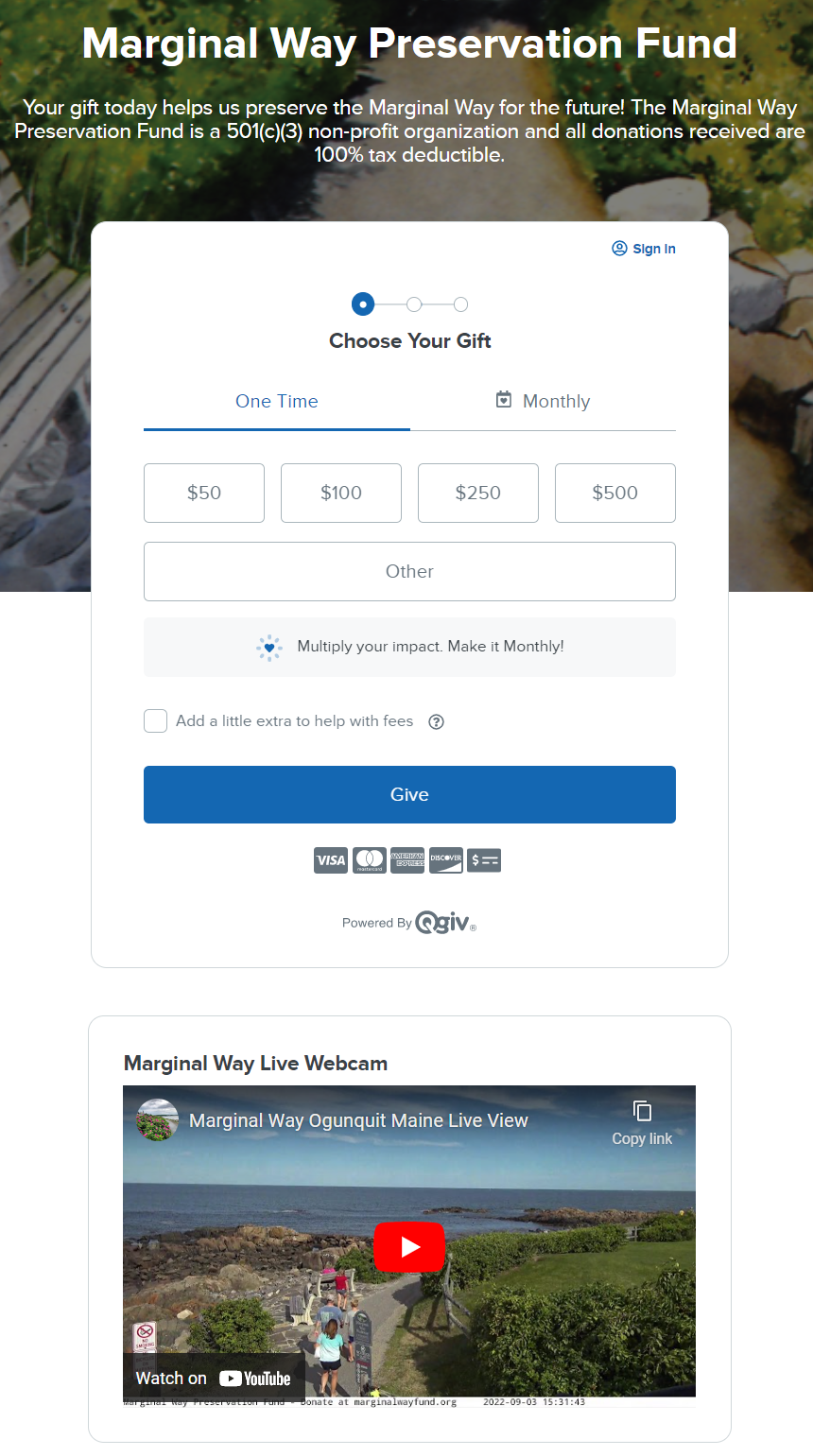 What you can do
Your nonprofit can follow the lead of nonprofits like Marginal Way Preservation Fund and create videos that showcase the work you do and motivate donors to give. Did you know that 57% of people who view a nonprofit's video go on to donate to that nonprofit? That's why it's key to show donors the difference they're making rather than just telling them in text.
You don't have to make a livestream like Marginal Way Preservation Fund. A simple introductory video showing the work your nonprofit does with donor help is enough. For tips on what kinds of videos your nonprofit should be producing, check out this blog post.