Grants are a fundamental source of revenue for growing organizations to accomplish large projects and receive financial support outside of individual donations. This guide to grants for nonprofits covers the basics of grants including types of grants, examples, where to find grants, and tips for grant writing.
Follow this guide to learn:
What grants for nonprofits are
Grants are a type of funding provided to nonprofits to further a specific cause or interest of the funding source to help the community. Because grants usually come from larger entities, the amount of money your nonprofit receives is generally higher than donations you would get from an individual or small business.
Grants come in all shapes and sizes and are often accompanied by strict rules and regulations to determine an organization's eligibility to receive the grant. While applying to grants can be time consuming, they offer plenty of benefits to nonprofits, such as more awareness for your organization and a positive reputation for the work you do on top of the financial benefits. Grants can be competitive, but there are many out there for you to apply to.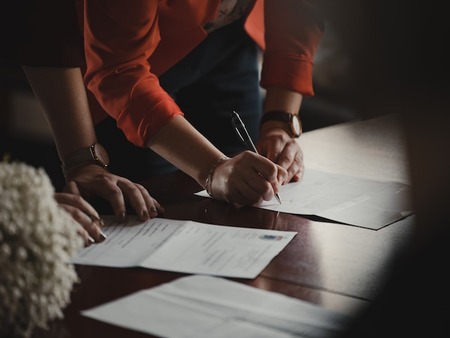 Who offers grants for nonprofits
One of the first things to address in this guide to grants for nonprofits is who provides the grants to nonprofits. While there are many types of grants your organization can apply for, there are three main sources of funding for these grants: the government, corporations, and foundations. These funding sources offer different options for different types of organizations and have distinct requirements you must fulfill to qualify for the grant.
Government
The government provides grants at federal, state, and local levels to ease the burden of overhead or administration costs for nonprofits like yours. Government grants are often more rigid in their grant requirements than other funding sources.
Corporations
Large corporations often offer grants for nonprofits that relate to the core functions of the corporation. For example, Tyson Foods supplies grants for organizations that give back to their community, such as nonprofits that help provide food access.
Foundations
Foundations set aside money to support nonprofits in a specific location or specific areas of interest for the foundation. For example, the Ben and Jerry's Foundation focuses on grants for organizations rooted in social change and justice, while the Kellogg Foundation provides grants for nonprofits that help children and families.
What types of grants are available
There are many different types of grants to cover in this guide to grants for nonprofits, from project-specific grants to in-kind grants to general funding. However, most grants, especially government grants, fall into four major categories.
Four major types of grants:
Formula grants
Formula grants are noncompetitive, predetermined funding. With formula grants, your organization just has to meet the grant's requirements to receive funding. For example, the federal government often provides funding to state and local governments for formula grants that benefit federal programs.
Continuation grants
Continuation grants are a type of grant renewal for your nonprofit that enables you to continue receiving funds if you achieved the required benchmarks using the original grant's funding. Continuation grants necessitate clear communication between your organization and your funder about the use of the grant.
Pass-through grants
Pass-through grants are provided by federal agencies to state and local agencies to grant to local organizations based on eligibility requirements. These grants can be either competitive or predetermined depending on what the state determines is needed for the project.
Competitive grants
Competitive grants are awarded based on your nonprofit's proposal to the funding source. The grant's funder uses a team of reviewers to choose which organizations will receive funds. For competitive grants, your proposal is the key to your chances of receiving the grant. Draft a proposal to convince the reviewers that your organization is the best option to fulfill the grant's purpose.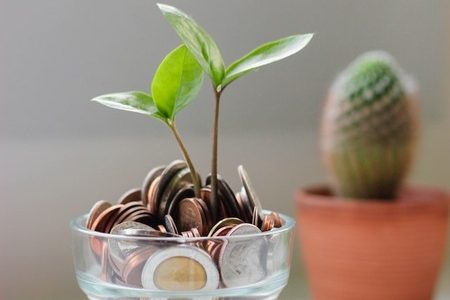 Choosing the right grant to apply to
Not every grant will be a good fit for your organization, so ensure you're applying for grants that fit with your mission. There are three points to consider when determining whether a grant is right for you: the amount of funding, the purpose of the grant, and the grant's eligibility requirements. When choosing which grants to apply to, estimate how much funding your organization needs from the grant and search for ones that meet your needs. Your estimated budget also helps provide you with a timeline in which you'll need the funds by, which lets you know which grants won't be awarded in time for your needs.
Grants have different purposes, and applying for one with a different purpose from your organization's wastes your time and resources, so select grants by researching ones that fit your mission. You're more likely to receive funding if the purpose of the grant aligns with the work you're doing.
Lastly, eligibility requirements change from grant to grant, and you won't be awarded one if you don't meet the required criteria. Many grants have strict guidelines on which nonprofits can receive their funding. These requirements range from location to common interests, such as shared religion or mission.
Which grants to apply to
There are many grants out there, and it can be a bit overwhelming knowing where to start. As part of this guide to grants for nonprofits, here are some well-known grants you can apply to: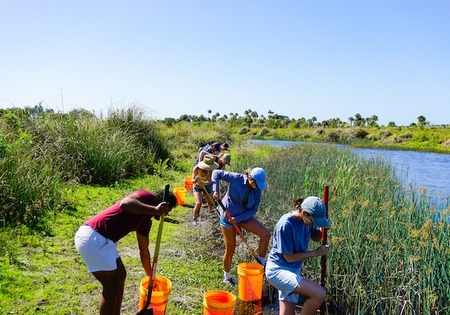 Where to find grants for nonprofits
Searching for grants may seem a bit confusing, but there are quite a few resources out there to help you discover ones that suit your organization. Look for grants using state-centric resources because many are based on location and handed out by state and local governments. Use local government websites to search for grants in your area.
Tips on the grant writing process
The last part of this guide to grants for nonprofits is how to work through the grant process. The process for finding, applying for, and tracking grants is difficult but important. Each grant you apply to will have different requirements and processes for you to follow, as well as different processes based on which state your organization is in. Most grant proposals require detailed research about your project and specifics on how you plan to use the funds. Many grants you apply to will require the use of the funds given to be tracked and recorded throughout your use of the grant.
Grant applications usually necessitate both a proposal and specific documentation proving your status as a nonprofit and the previous work your organization has done. Your grant proposal is crucial to your application as it gives you an opportunity to discuss the heart behind your nonprofit as well as the research data.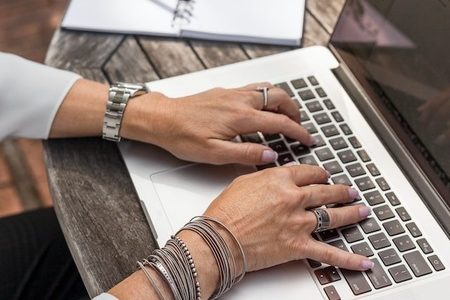 Writing proposal tips
Final thoughts
Grants are an essential part of providing your nonprofit with stable funding. Use this guide to grants for nonprofits to find the right ones for your organization to apply to and develop a system for writing your grant proposals to minimize the amount of time needed for each grant application. Happy writing!