Running a silent auction can be a great way to raise money for your nonprofit, but it does bring up a few tricky situations. You want to maximize fundraising, of course, which means you'll want to focus on inviting people who will actually bid on your items. On the other hand, you'll inevitably have event attendees who won't participate in the auction at all. Whether they're not bidding because the items don't appeal to them or because bid amounts have surpassed their budget, there are still ways to get them involved!
Have one or two of these elements built into your next silent auction to engage all your attendees, even if they never place a single bid!
Offer fund-a-need items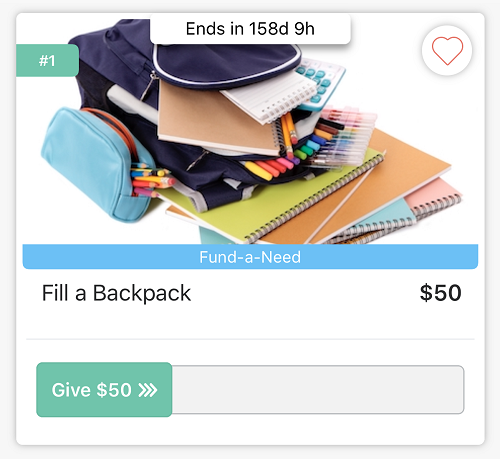 When I went to my first silent auction, I was straight out of college and had just started my first "grown-up job" after years of waiting tables. The auction items' base prices would have stretched my finances, but bidding activity quickly put them out of reach. Luckily, there were other ways to give; I could "buy" school supplies for local students by donating. I couldn't afford a trip to a luxury beach cottage, but I could donate $30 or so to pay for some binders, notebooks, and pencils.
This kind of item, which I later learned were called "fund-a-need" items, are widely appealing to silent auction attendees. Bidders and non-bidders alike appreciate donating tangible items to a good cause! Fund-a-Need items are generally smaller-dollar purchases that are nevertheless important to a nonprofit's services.
Try offering fund-a-need items at your next event! Brainstorm some good items to include—fund-a-need items are generally more appealing if they tie in with your organization's mission. Some examples of great fund-a-need items include:
School supplies, backpacks, and books for education-orientated nonprofits
Scholarships, camp tuition, or other service fees for students or community members
Dog food, grooming supplies, or vaccinations for animal shelters
Food items or "meals" for food banks and soup kitchens
Etc.
When setting up your fund-a-need items, make sure to offer options in a variety of price ranges! Remember, this is a way to engage everyone at your event in addition to raising money for your cause.
Sell raffle tickets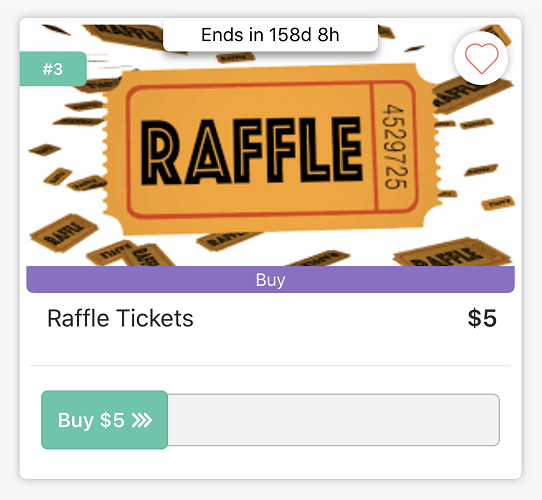 Can most of your donors afford to bid on a $10,000 all-expenses paid trip to the Bahamas? Probably not. Could most of your donors afford to spend $20 on raffle tickets for a neat item? Probably!
Raffles are a common fixture of many different kinds of fundraisers because they're so effective! Whether you're selling lower-cost tickets for smaller items or more expensive tickets, boost engagement by offering a multi-ticket discount. If tickets are $5 each, consider offering a 5/$20 deal; donors love a deal and will often opt to buy more tickets!
Include other ways to give
Include donation opportunities in your event. People who attend may not be drawn to any of your auction items, but they are drawn to your cause. They wouldn't be there otherwise!
As you build your silent auction strategy, consider how you can give attendees the opportunity to donate. Some good ways to achieve this include:
Allowing event donations during the registration process
Having a giving app so staff and volunteers have the ability to take in-person donations (hint: this is also handy for selling raffle tickets and other items!)
Creating a text-to-donate keyword for your event and including it on event signage and other materials
Including donation options in your silent auction site
Making a brief appeal for donations (or ongoing support) during the event
Your donation opportunities shouldn't detract from the primary call to action, which is to bid on auction items. But including various donation opportunities in your event gives everyone a chance to support your cause regardless of their giving capacity.
Conclusion
The possibilities for engaging non-bidders at your next silent auction are nearly endless, and what works for one organization may not be the best fit for yours! If you want to plan to engage everyone at your upcoming event—even non-bidders—start by providing additional ways to give. People who may not participate in bidding can still support your cause by buying fund-a-need items or raffle tickets, and they should always have the opportunity to make donations during the event!
Thinking about running a silent auction?
We can help! Qgiv's auction software makes running a silent-auction easy for your staff. Your donors will also appreciate that our auction tools make bidding (and buying fund-a-need items, paying for raffle tickets, and making event donations) easy and intuitive. If you're interested in learning about how Qgiv's auctions tool can make your next silent auction a success, let us know! Contact us here for more information or to schedule a personal demo of our tools.