A pledge drive is a fundraising campaign where donors promise a gift amount to your organization based on a goal set by you or your participants. As your organization or participants meet those goals, donors increase their pledged donation. Pledge drives are great for urgent fundraising and can be centered around an event or peer-to-peer fundraiser. Organizations often offer incentive tiers for supporters to encourage larger donations. These drives often encourage many members of your community to get involved and help raise funds.
There is a difference between pledges and donations that is important for your organization to consider before hosting a pledge drive. While both are ways to financially support a nonprofit, donations are an immediate gift to your organization, while pledges are an agreement to donate in the future, often when a specific event or set of circumstances is met. For example, a walkathon participant may collect pledges that increase in increments based on how many miles they walk. These pledges would be paid after the walkathon event by a specified date based on the participant's results.
For your organization to host a pledge drive, there are a few steps you should take to plan and execute your campaign.
Steps to Host a Pledge Drive
1. Create your pledge drive plan
The first step to host a pledge drive is to create your plan. Planning your fundraising campaigns helps set your organization up for success and keeps you prepared for any problems that could arise without any panic.
When creating your plan, start by determining your goals for the pledge drive.
How much money do you want to raise?
How do you want to reach your supporters?
What type of pledge drive do you want to host?
Once you determine your goals, your nonprofit needs to decide what type of pledges to accept. There are two types of pledges: flat or variable.
Flat pledges are a fixed amount that donors promise to give at the end of the campaign.
Variable pledges are a conditional amount, often based on the amount of effort a participant puts into the event.
The next part of creating a pledge drive plan is setting a length of time to keep your pledge drive open. Consider the goal amount your organization is aiming for. The deadline should be set before your organization needs the funds to give you time to collect the completed pledges. Give your participants time to advertise your drive to their friends and family to increase the number of pledges they can collect. If hosting your drive online, give your donors a place to leave comments about the drive and their pledges.
If hosting an event day for your pledge drive, you'll also need to plan a date, time, and location. Set the event date for a weekend to encourage supporters who work or attend school on the weekdays. For setting a time, consider the type of event you're hosting and what temperature would be safest for what your organization chose. Your location will also be based on the type of pledge drive you decide to host. For "athon" type of events, make sure the location has enough space for your participants.
2. Manage behind-the-scenes tasks
The next step to host a pledge drive is to handle the behind-the-scenes work your organization needs to execute the campaign.
Your organization should also choose the best fundraising platform for your pledge drive. There are quite a few nonprofit platforms available to you to host a pledge drive. These platforms offer customizable event and donation forms your organization can embed on your website or link to from social media, gamification tools that turn fundraising into a game and keeps participants engaged and fundraising, branding options so your supporters can easily recognize your form, and additional tools like text-to-donate which makes pledging easy. 
Choose a fundraising platform that offers an integration with a CRM to make collecting and using donor data from the campaign super easy. A CRM can help your organization automate communications with your supporters and help stay connected to them after the campaign.
For in-person events, there will be a decent amount of event paperwork that needs to be collected and filed. Your location may require permits or permission from local officials to host an event. If your pledge drive involves food, you'll need to review health code regulations and guidelines to follow. And many in-person pledge drives will require a liability waiver for participants to turn in before the start of the event.
3. Recruit volunteers, participants, and sponsors
Before you host a pledge drive, you need to recruit volunteers, participants, and sponsors to make your pledge drive a success. Volunteers are a critical component to helping you manage work behind-the-scenes and set up on site if you're hosting an in-person event.
Since many pledge drives are used in conjunction with peer-to-peer fundraising, your organization needs to seek out participants who would be interested in your campaign. Examine your donor data to see which supporters are willing to raise money. Your participants will ask their friends and family to pledge to your organization, either offline or through your online form, and follow through with pledges to ensure they complete their pledged gift! Participants will need to be given pledge cards for possible offline pledges in case their networks want to pledge offline.
Sponsorships can be an incredibly helpful resource when you host a pledge drive. Your volunteers and participants will have connections with local businesses and media that you can use to help promote your event or donate to your cause.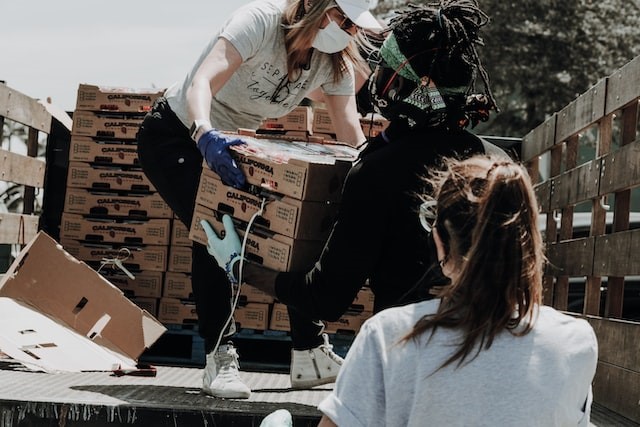 4. Offer incentives
Incentives are a great tool to get donors to pledge a little higher than they originally planned. When you host a pledge drive, use tier-based incentives for either your donors or your participants.
If you're offering donors an incentive, include tiers based on singular pledge amounts, such as $25 gets you a thank you card, $50 gets you a t-shirt, and $200 gets you a gift card. You can also offer incentives for donors that set up a recurring donation with your organization or choose to match their gift. Rewards can be anywhere from a special thank you card to a t-shirt or even a gift card for a local business. The gift does not have to be overly complicated, but it should be appropriate for the donor's giving level.
For participant rewards, create a prize for the participant that raises the most money and set prize tiers for certain milestones like 25%, 50%, 75%, and 100% of their fundraising goal. Pro tip: ask sponsors, local businesses, or major donors to donate prize items!
5. Advertise your pledge drive
The next step to host a pledge drive is to advertise your campaign. Advertising is crucial for nonprofits to expand their donor reach. The more people who see what your organization does, the more supporters you can gain.
Leading up to your pledge drive, think of physical advertisements to increase your local community's awareness of the event. Post flyers in local businesses and community centers. Give your participants pamphlets to hand out when asking for pledges. A physical reminder of your event can keep it at the top of your supporters' minds and encourage them to participate. It can also serve as a reminder after the event for donors to complete their pledges.
Besides physical advertisements, social media is a great tool for nonprofits to reach new audiences. Create a special hashtag for your pledge drive and post links to where people can sign up to participate or pledge. Have participants and volunteers post about the campaign. You can also encourage donors to make their pledges public! Word of mouth can be super powerful.
6. Host a pledge drive
All your planning leads up to the actual pledge drive. After patiently waiting, it is time for everyone to start asking for and collecting pledges for your organization. Be sure to participate in the drive yourself and show your supporters you and your staff asking for pledges as well! Be sure to post regular updates of your fundraising thermometer for your donors to see how close you get to your goal.
If you're hosting an event for your pledge drive, make your volunteers' experience as easy as possible by having a checklist for the day of the event. This checklist should include set up, during, and break down of the event. Go through your checklist before the event and after the breakdown of the event to guarantee nothing gets missed in all the excitement.
Depending on your plan, you and some volunteers may need to show up a few hours early to get everything set up. Once the event is set up, test any equipment you'll need to use before participants start arriving. If your event is online, test your website and any livestream equipment you'll use.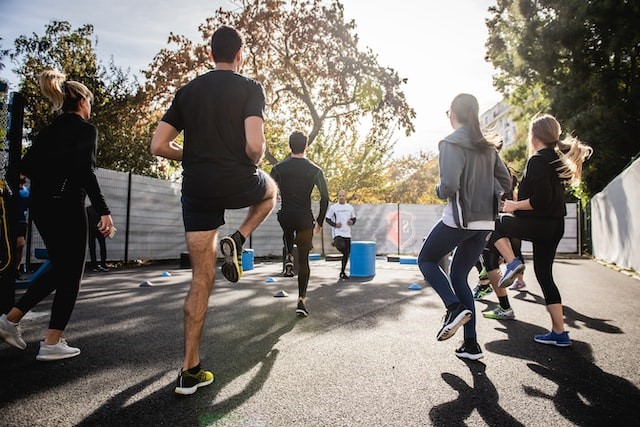 7. Send your thanks
While some may think the last step would be to host a pledge drive, your last step is actually to thank your participants, donors, and volunteers. Make the people who help your organization succeed feel appreciated for the work they put in. Have a template ready to use for your thank you notes so you can send them out within two days of the event being complete.
These appreciation letters can also serve as pledge reminders. Now that the event is over, it's time to confirm that all of your pledges have been collected. Sending a pledge reminder with your thanks for your campaign's success will prompt donors to complete their pledges.
Outside of pledge reminders, you can use this communication to give your supporters an update on your fundraising goals and inform them on how they can support your organization in the future. Staying in contact with donors will also motivate them to donate to your next campaigns.
Final Thoughts
Preparing to host a pledge drive can feel overwhelming, but these steps can help your organization stay focused on the goal. Fundraising for a cause you're passionate about will attract donors who share your enthusiasm. Design a plan, gather your supporters, and have fun with it.