Multi-channel marketing is the practice of communicating and marketing across many channels. By leveraging multiple communication channels—email, mobile, direct mail, websites, social media, paid and earned media, SEO, and more, you expand your reach to engage new donors and supporters.
Why is it important for nonprofits? Simply put, you must be where your donors are. They are in one or many channels and your job as a nonprofit marketer is to deliver the right message to them at the right time—ultimately convincing them to spend their attention, time, and money with you.
Gone are the days when there were only four television stations, everyone read the daily newspaper, direct mail was the marketing king, and no one had heard of email or digital marketing! As technology has advanced, so have the variety of choices and channels available to us.
When you go where your donors are, you expand your reach to a larger potential audience. Here are some interesting statistics to know as you think about growing your multi-channel marketing: 
The average American spends over 2.5 hours each day in their social media account
54% of global website views are from a mobile device, like a smartphone or tablet
54.8% of donors prefer going online to make a donation
People receive 121 emails per day on average
76% of people trust ads they receive in the mail
56% of donors regularly attend fundraising events
Text fundraising has grown 205% over the last year
The most important one for our conversation—95% of donors consider content created by nonprofits to be trustworthy!
There's Power in Numbers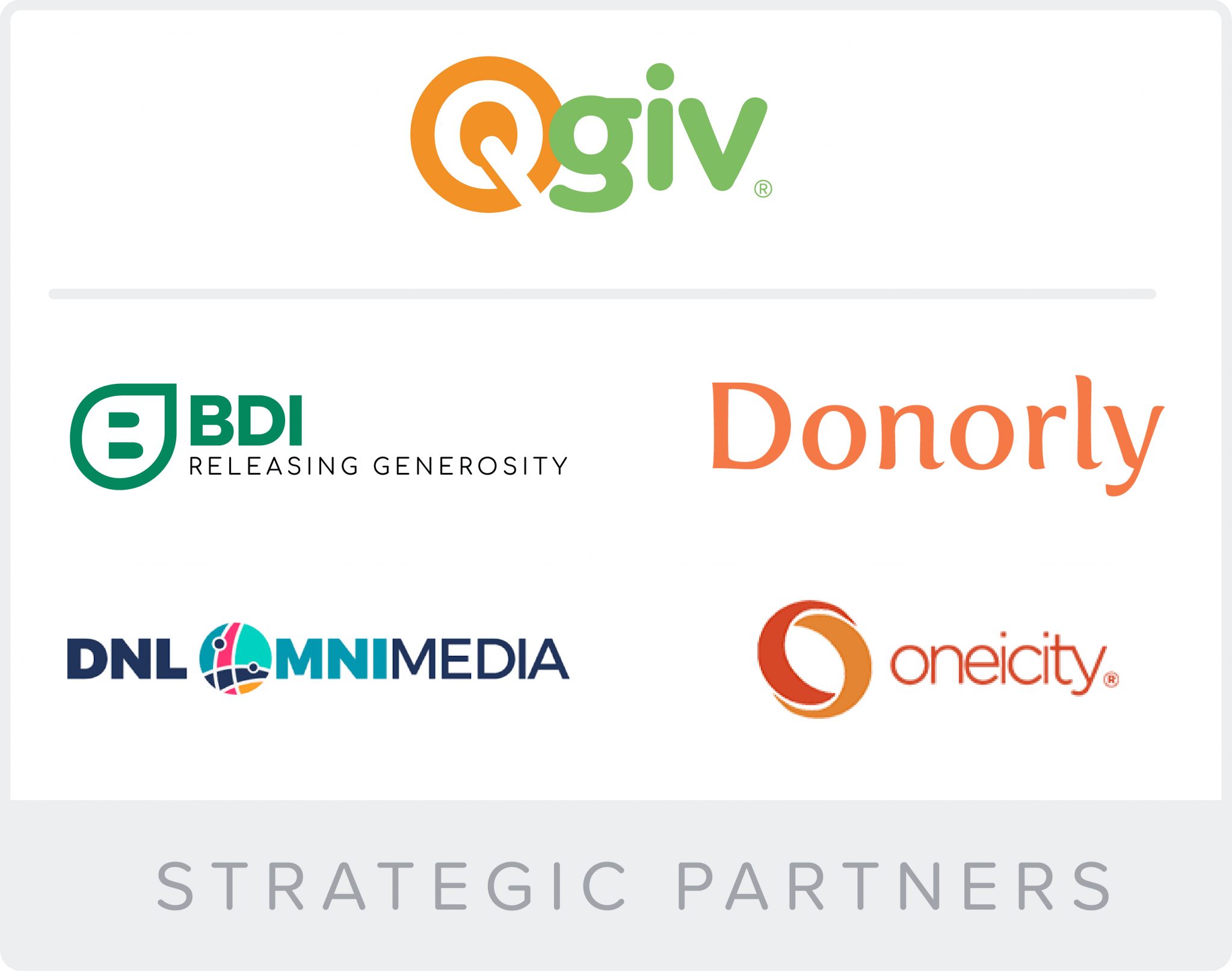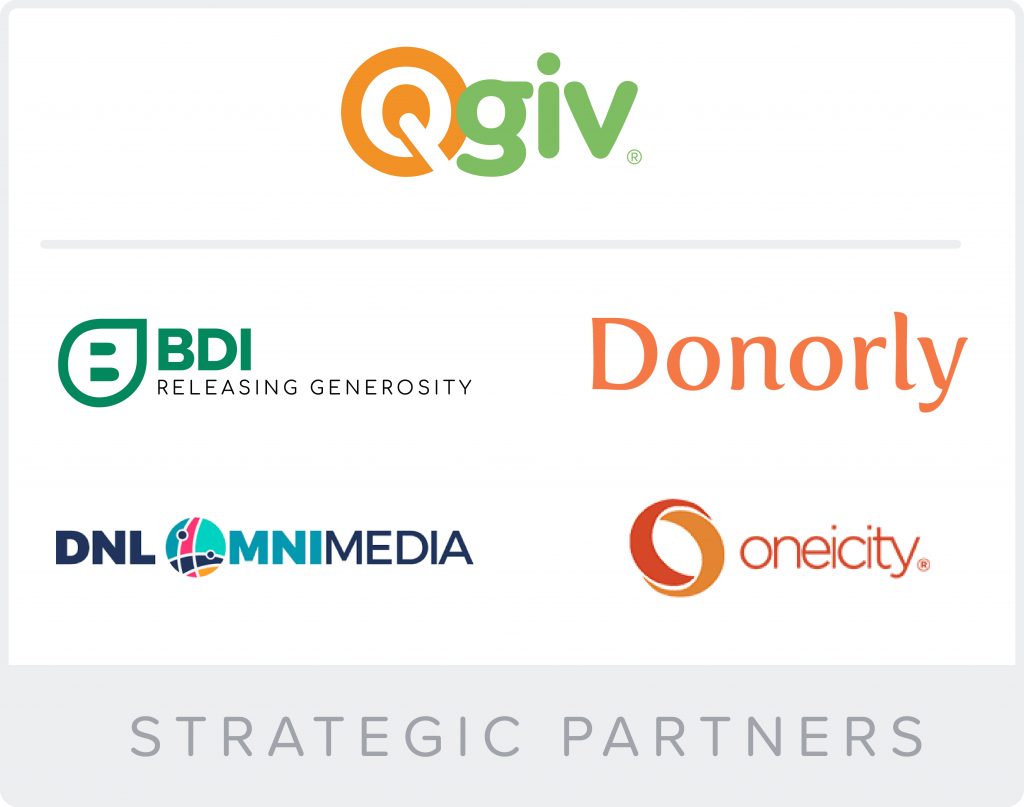 At Qgiv, we recognize that "it takes a village," meaning that it takes a community of people, with varying expertise, to increase our nonprofit friends' effectiveness and success—we can't do it alone. That's why we work with a group of like-minded strategic partners—BDI, DNL Omnimedia, Donorly, and Oneicity, who share our passion to help make a difference.
We reached out to a few of our digital marketing partners and asked them to talk with us (and you) about multi-channel marketing, in hopes that together, we can help you with your nonprofit marketing.
We hope you find their advice for nonprofit multi-channel marketing helpful!
First up, is Stephanie Tippitt, Vice President at BDI, sharing some insights into growing your nonprofit fundraising through digital marketing.
Digital Layered Campaigns with Paid Search, SEO and Display Ads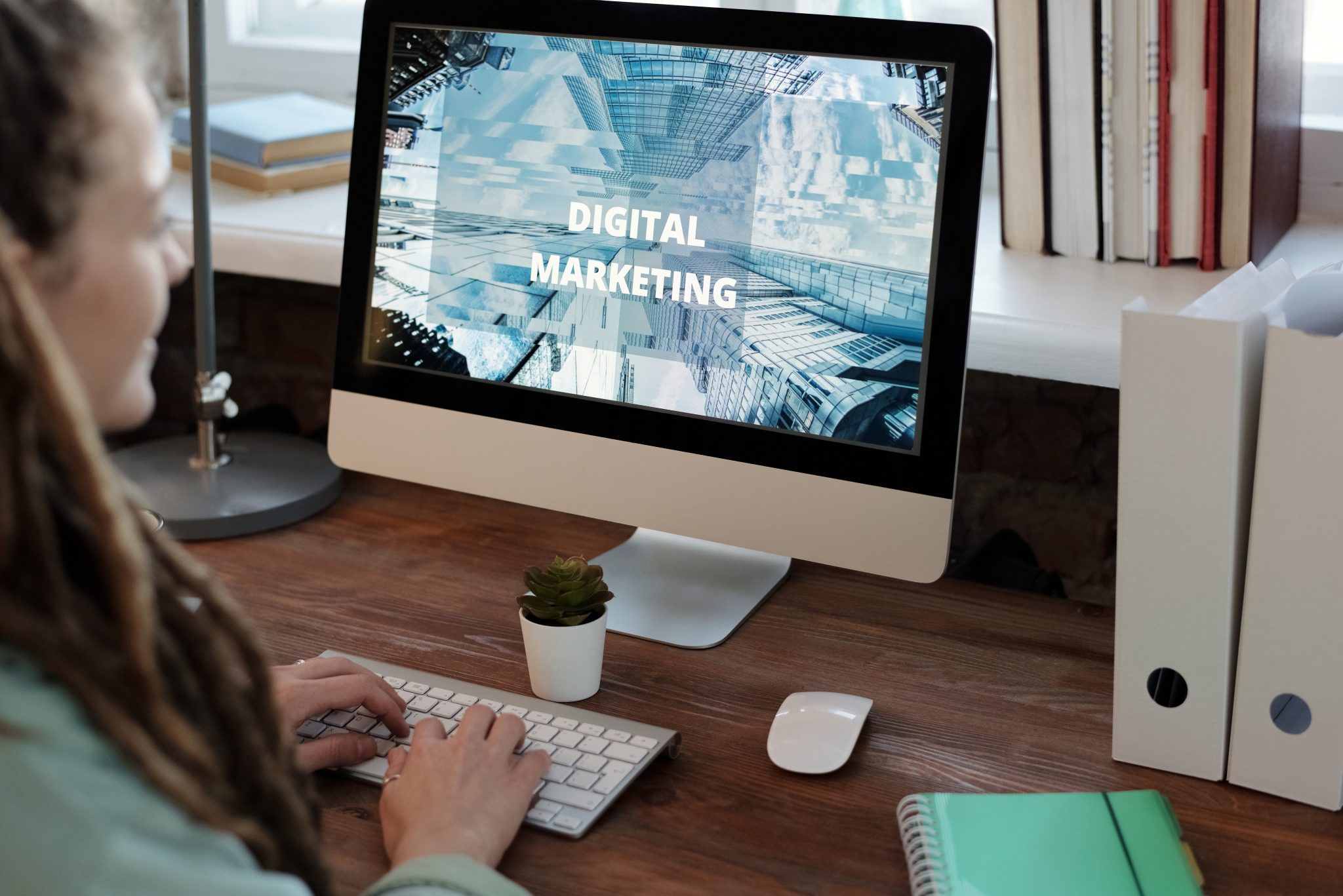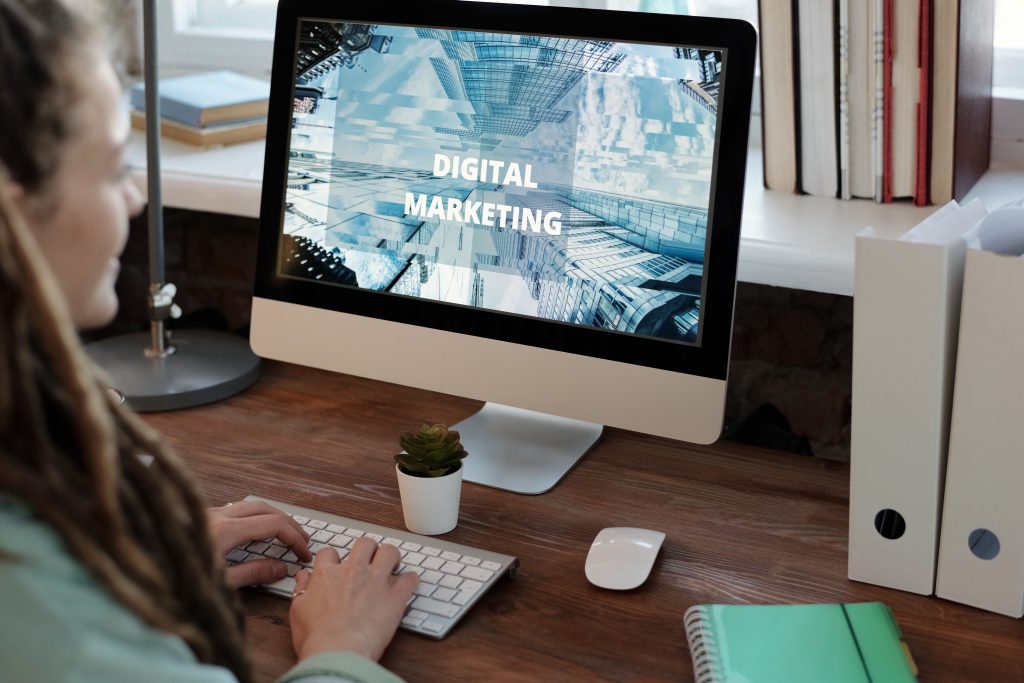 Looking to grow your nonprofit fundraising program? Of course, you are – it's why you're here! And one of the best ways to do that is through integrated, consistent messaging across all channels – online and offline.
To break it down, here's what we fundraisers are facing after the past 2 years:
Many nonprofits have seen record donor engagement and donation revenue.
Many nonprofits have experienced drastic changes in the digital fundraising landscape.
These challenges are combining to make it harder to find new donors and track their interactions across channels.
So, what can you do? As fundraisers, we know the golden rule of marketing still applies: Deliver the right message to the right person at the right time. It was true before the rise of digital marketing… and guess what? It's still true!
But to accomplish this digitally, I think we must also add this: on the right channel. Right now, we have the opportunity to use multiple channels to connect with our supporters. That's why it's more critical than ever to create a layered digital marketing program that helps reach the right audience with the right message at the right time… in the channel they prefer.
Deliver the right message to the right person at the right time – on the right channel.
Each person is unique – and will respond better to a message in the channel in which they're comfortable. It's why multi-channel marketing is both necessary and effective. For example, older donors (65+) still respond well to direct mail offers. Younger Gen Z (18-25), though, will rarely open mail, much less respond to it… but the right Facebook, Instagram or TikTok message will engage them and even lead them to take action.
Google's recent report on digital marketing trends framed the opportunity this way: To stand out in 2022, brands should be more intentional about communicating their value and authentic purpose. You have to create messages and experiences that are true to your brand and relevant to people, reflecting their needs. In this context, relevance is as important as reach.
In my mind, "relevance is as important as reach" is key – messaging is important to get right (and always will be!). But even the right message may not break through if it's not relevant for your audience… meaning a channel they're familiar with and understand.
Also of note: Google's "ABCD Framework." Even though the definition below is focused on product marketing, we fundraisers know how effective storytelling is with donors in our communications.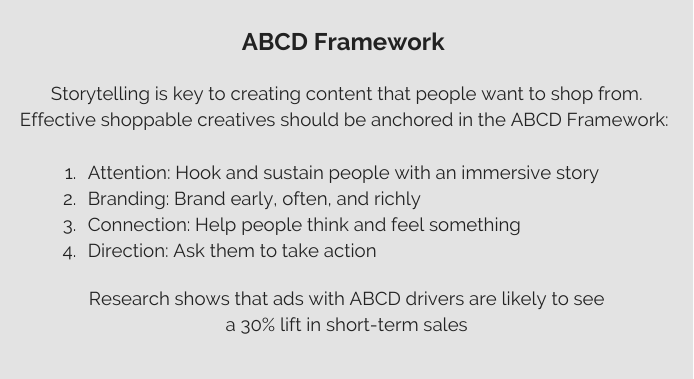 Layered digital campaigns help you reach your target audiences where they are.
When it comes to digital, one of the most important steps you can take is to make sure your organization has a fundraising-focused website with optimized donation pages. This helps ensure the traffic you drive to those landing pages from your paid campaigns has the best chance at converting.
Even with the variety of different digital channels available, I recommend driving traffic to your website using the paid media channels of Paid Search and Display Advertising. These channels deliver the most impressions and reach to help effectively grow your nonprofit fundraising program.
Paid search layered strategy:
In the paid search category, it's smart to utilize Google Grants, paid Google Ads, and Microsoft Advertising or Bing ads.
The first channel to add to your paid search program is Google Grants, which offers up to $10,000 a month of free ads to qualified nonprofit organizations. The Grants program can help you expand your reach into the market and use search to drive donations, traffic to your website, and interest in your organization. I recommend using Google Grants as your initial base search strategy. We'll discuss more about Google Ad Grants later in the article.
Paid Google Ads 
As your budget allows, layer in Paid Google Ads to get even better results. Google gives priority to the Paid accounts and a Grants account ad will always show below the paid listings. Using both Grants and Paid allows you to expand your reach by securing search terms you cannot get on Grants – often the higher value and generic terms.
Microsoft Advertising (Bing)  
Bing Ads should be the third and final layer in your paid search program. Though there's less search volume available on Microsoft because Google Search has the majority of the market share, it also has shown a positive return to help you reach a wider audience.
Another reason to start with Paid search: According to the M&R 2022 Benchmark Study, return on ad spend was highest for search ads ($3.72).
Display layered strategy:
In addition to search, other paid media channels should be added to help expand your reach. Display Ads (both banner and native) are great for brand awareness and fundraising – they can provide the broadest reach in your target market. Based on the goal of your campaigns, a variety of strategies can be used to create an integrated, layered, strategic approach.
We recommend using an evergreen – or "always on" – annual campaign that's the baseline of your display budget. These ads build and maintain brand awareness in your market and can keep your name present in the minds of your donors and potential donors.
Monitor the ad performance to gain benchmarks against which to measure future performance. This will help you determine when you need to change the creative, the offer… or both!
The next layer should include campaign-focused ads throughout the year to support your fundraising efforts, driving traffic to your campaign donation page.
Remember, it's not always about the ROI. The KPI goals (Key Performance Indicators) that gauge your success will vary for these campaigns and would include:
Click-through-rate
Conversion rate
Impressions
Website traffic
Attribution & direct donation revenue
Using Display and Paid search in annual brand awareness campaigns combined with fundraising focused campaigns can help you build a thriving digital nonprofit fundraising program. Looking for inspiration? Or just curious about what others are doing in your sector? Check out this site for some creative ideas.
Pro tip: don't ignore your website conversion rate.
Here's a quick formula to help you discover your website conversion rate:
Conversion Rate = # Unique Donations / # Unique Visitors
Using paid media to drive traffic to your website means increased website donation page traffic through multiple channels… which should lead to increased online revenue. There are several costs and variables that make this formula unique to each organization. However, if your digital program is maintaining a healthy ROI, the core theory applies: increased website traffic will lead to increased online revenue.
According to the M+R Benchmarks, in 2021, the average conversion rate for a main donation page on desktop was 17%. This is a good benchmark against which to measure the performance of your donation page. At BDI, we also see total website conversion rates of 8 to 10%. Meaning on average 8% to 10% of unique visitors to a website will make a gift.
Digital Marketing Wrap Up
Digital marketing continues to evolve and become even more complex, but there's a huge opportunity to use channels that better connect with your supporters. It's critical to create a layered digital marketing program that helps you reach the right audience with the right message at the right time… and in the channel they prefer.
Stephanie did a great job of explaining digital marketing and the opportunities that it brings! Next up is Scott G. Patton, Senior Consultant at Donorly. Scott shares some great best practices and a few marketing channels that should be on your radar.
Essential Nonprofit Marketing Best Practices and 3 Marketing Channels to Try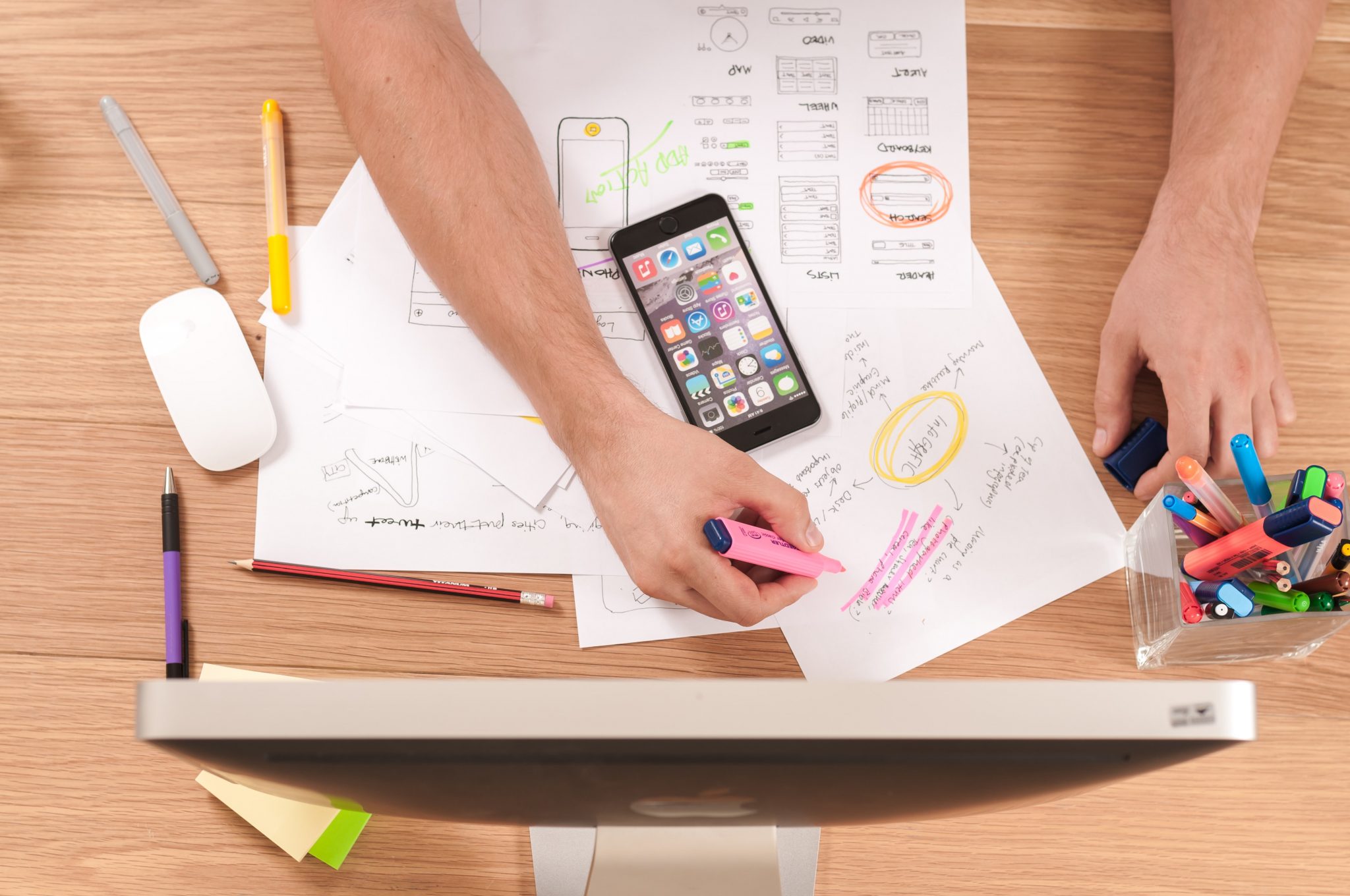 Imagine you're planning a family reunion and need to get the word out to your relatives. You would likely need to customize your communication a bit, accommodating different family members' preferences.
For example, most of your teenage cousins would probably see a quick text message or a Snapchat. Your older aunts and uncles might be most receptive to an email detailing the reunion's dates, times, and slated events. But your grandparents might appreciate a phone call or even a written note with the reunion details.
Communication is never one-size-fits-all. And this is true not only for personal situations like planning a family reunion, but also for how your nonprofit markets its mission, fundraisers, and volunteer opportunities to the world.
The best plan of action when it comes to creating your nonprofit marketing strategy is to opt for a multichannel approach. According to Donorly's fundraising strategy guide, multichannel marketing is an approach "that combines digital and print content [and] is likely to reach the widest audience and lead to better results."
In other words, a multichannel nonprofit marketing strategy ensures that you don't put all of your eggs in one basket. Instead, you're doing everything you can to reach more people and connect with individuals in a number of different ways.
In this post, we'll help you get started by outlining a few multichannel marketing essentials and then diving into three channels to try—email, direct mail, and text.
Multichannel Marketing Essentials to Know  
Designing marketing collateral for multiple channels will take a little investment of time and money on the part of your nonprofit. To ensure you're getting the best ROI possible, you should apply a few marketing best practices as you plan your overall strategy and dive into strategizing for individual channels.
Let's take a look at three essentials you should know to develop your multichannel strategy.
Maintain data hygiene.  
Whether your nonprofit has a highly sophisticated CRM with all the bells and whistles, or you're a new organization with a simple spreadsheet system, you're likely tracking and recording information about your supporters.
You might collect contact information and record donation histories. Or you might be at a point where you're keeping an eye on social media engagement numbers or gathering major donor information with thorough prospect research. The point is you likely have a wealth of supporter information at your fingertips.
This information can be extremely valuable when it comes to planning a multichannel marketing strategy. But, without proper data hygiene practices, you'll potentially face the challenge of dealing with inaccurate, outdated, or missing data, all of which can slow down your strategy.
NPOInfo's guide to improving nonprofit data hygiene recommends the following:
Conduct a database audit. Identify the problems your nonprofit is facing when it comes to collecting data and search through your database, noting unhelpful and inconsistent information.
Remove unnecessary or harmful information. Some examples of unnecessary or harmful information include the names of people on do not call or do not mail lists, information you have on minors, and the information of the deceased.
Take a closer look at the data you have left. Remove duplicate entries, standardize mailing addresses, verify email addresses, and standardize numbers and abbreviations.
If you want assistance with these processes, consider working with a database marketing specialist. They can help you with more technical processes and teach you how to improve your data hygiene routine.
Use market segmentation strategies.
A market segmentation strategy allows you to tailor your fundraising efforts so that resources can be allocated efficiently. Thus, segmenting your donors involves moving your donors into varied groups or circles based on characteristic that they share to strategically provide the best marketing materials for each segment. Doing the work to segment your donors will make it more likely that donors will respond positively to your marketing messages.
You can segment your donors in many ways, including:
Age range
Donation frequency or size
Communication preferences
Giving method preferences
Let's look at an example of how you might segment your donors based on giving method preferences and plan your marketing accordingly. Say your donor data indicates that roughly 30% of your donors prefer to give via direct mail, with the other 70% preferring to give through your website.
Knowing this, you might focus most of your marketing efforts on digital outreach, sending out social media posts and email newsletters that include a link to your website's giving page. But you wouldn't want to neglect the 30% of your donors who prefer to give through direct mail, either. So, you would also invest some time in creating personalized donation appeal letters for those who want to give through the mail, making sure to offer clear instructions for how to send donations back to your organization.
Thoroughly segmenting your donors like this allows you to personalize your marketing efforts. This can go a long way in retaining your donors and bolstering your reputation as you strive to acquire more donors in the future.
Tell your nonprofit's story.  
Regardless of the segments you're catering to or the channels you decide to use for your strategy, it will be important to tell your nonprofit's story as you seek donations, volunteers, event attendees, and more.
Every nonprofit has a story, and your organization's story can touch your supporters' hearts and inspire them to champion your cause. Your story might include how your nonprofit came to be, the beneficiaries your staff and volunteers have been able to help, or your vision for the future.
However, you'll also need to focus on how to tell your story. The delivery of your story will make all the difference in how it's received by your donors. Here are some tips for ensuring that you're hitting the nail on the head:
Find the human element. Try to put a face to your cause or campaign. Supporters love to see a "character" in a story that they can relate to and cheer on, because it makes the story feel more personal and significant. For example, instead of simply stating that your nonprofit provides mentors for women of color who work in STEM fields, tell the story of one specific woman and where her mentoring experience has led her.
Identify the beginning, middle, and end. We're used to hearing stories in narrative arcs that showcase escalating tension (beginning), conflicts (middle), and resolution (end). Providing that for your donors can illustrate how your nonprofit has taken an active role in identifying a problem and working to solve it. For example, you might explain the story of your humane society this way: "Emma and Jennifer, our founders, noticed there was a great need for humane homeless pet care in the Atlanta, Georgia area. Together they formed Pets4Ever, which is now able to connect rescued pets with new homes thanks to the generosity of our donors."
Incorporate evocative details. Details (especially those that appeal to the five senses) can bring a story to life. For example, you might describe the sights and sounds of your arts organization's recent performance, or the smells and tastes at your nonprofit's latest bake sale. Visual details are also an important part of the equation, so look for ways to include pictures of your staff at work or your beneficiaries receiving your services when telling your story.
As you're working to incorporate your nonprofit's story into your marketing materials, consider again the donor segments you're working with. Some stories will resonate better with certain donor segments than others, so picking and choosing the best stories for each segment can help ensure you're doing the most you can to personalize your communications.
Getting Started with Multichannel Marketing: 3 Channels to Try
Now that you've reviewed some of the essential nonprofit marketing best practices, you're ready to choose the channels you'll use as part of your multichannel marketing strategy. While there are many different channels to choose from, we'll focus on three of the most popular: email, direct mail, and text.
Let's dig a little deeper into each of these channels to determine how you can best use each to boost your fundraising.
Email  
Email has the highest ROI of any marketing channel. For every dollar spent on email marketing, your nonprofit can make $36.
Clearly, email marketing can be extremely effective, and it can be used for a number of different purposes. You might send out a weekly or monthly newsletter with general updates on your nonprofit's operations, reminders about events, or nudges to complete donations or engage with your organization on social media.
It may be difficult at first to figure out how to ask for donations via email in a natural way. Here are some tips from Qgiv for how to solicit donations with your emails:
Write interesting and direct subject lines.
Ask for a donation within the first two paragraphs of your message.
Include instructions for giving, including links, buttons, and addresses or phone numbers donors can use to give.
Remember, no donor likes to feel like an ATM. As you plan out your email marketing campaign, ensure that you'll be reaching out to donors over a set period of time and providing useful information and opportunities for connection in addition to asking for contributions.
Direct Mail  
There's a common misconception that "direct mail is dead." That's simply not true. In fact, the majority of individual donations still come from direct mail.
With all of the ease and speed of modern tech, this may be hard to believe. But direct mail does still have a place in the world of marketing, especially for your donors who appreciate the experience of receiving a tangible piece of mail from a cause they care about.
In order to ask for donations via direct mail, you'll need to get familiar with the art of writing letters. Here are our top tips:
Keep your correspondence personal. Steer clear from generic salutation lines like "Dear Donor" and instead customize your salutations with donors' names. Go the extra mile by having someone in your organization handwrite their signature at the bottom of the letter.
Make your ask specific and genuine. For direct mail to be effective, you need to hold your donors' interest from the moment they open your letter to the moment they make their move to give. Lean into your storytelling skills to explain the need that the donor's gift will fill, and then ask for a specific dollar amount. For example, you might say something like, "We need your help to continue our efforts to provide clothing for homeless individuals in our area. Your donation today of $25 will provide winter coats for five individuals."
Include an envelope for giving. Most of your direct mail donors will likely want to send their donations back via direct mail. Include a self-addressed and stamped envelope for donors to place checks in. This will make the process easier and quicker for your donors.
Direct mail offers a lot of opportunities to get creative with your marketing materials. You might, for instance, send out postcards with colorful pictures of your beneficiaries or staff that include a QR code for your donation page. Or you might mail out brochures to promote your capital campaign project.
Text  
Cell phones have become a near-ubiquitous tool in modern society. In America alone, 97% of adults own a cell phone. For nonprofits like yours, this means that text messaging is a great way to reach your supporters quickly and conveniently and to raise more for your cause.
Marketing a fundraiser over text is great for donors who are ready to take immediate action for your cause. After all, with a text campaign, your donors will have all the information and tools they need to give at their fingertips (literally!).
Text marketing, however, will require some unique planning. Here are three tips to get you started:
Invest in text fundraising software. With text fundraising tools, you'll be able to easily build out segmented lists of text recipients from your database and guide donors to your online donation form. 
Choose a simple keyword. To donate, your donors will need to text a special keyword to your organization's designated phone number, which will trigger an automatic reply that contains a link to a secure mobile donation form. Choose a keyword that is simple to remember and to type. For example, say your organization is called Bengal Tigers Conservation Corps. "BTCCGive" is a much better keyword than "BeTiCoCoDonation2022."  
Optimize your online donation form for mobile. Your efforts to connect with your supporters over text won't do you any good if your donation form is difficult to use once they reach it. Spend some time optimizing the form for mobile. Some forms may do this automatically, but you should also continue to refine the form so it's quick and easy to fill out, decreasing the chances your text donors will abandon the form once they reach it.  
Note that text messaging can also be an effective way to connect with your donors on a day-to-day basis. For example, you can use text messages to send reminders about volunteer opportunities and major events.
Essential Nonprofit Marketing Best Practices Wrap Up
When executed well, multichannel nonprofit marketing allows you to more effectively and genuinely connect with your supporters. Email, direct mail, and texting are just a few of the channels that you can use to do so, and with the right strategies, you'll strengthen your relationship with your donors and reach your fundraising goals.
Scott's marketing advice for nonprofits can absolutely lead to increased support and donations. Next, let's hear from Carl Diesing, Managing Partner at DNL Omnimedia.
Multi-channel Marketing Strategies with Branding and Google Ad Grants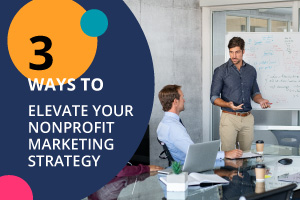 From friends and family on social media to endless email newsletters and even marketing text messages, it's challenging to cut through the digital noise that your supporters encounter every day. If you want people to give to your nonprofit, volunteer, or spread the word about an advocacy campaign, you need an ironclad marketing strategy.
With that in mind, let's discuss three strategies to elevate your nonprofit's marketing plan.
Use a targeted multi-channel marketing strategy. 
At this point, your organization is likely using a multi-channel digital marketing strategy— essentially, using multiple channels to market your organization, knowing that each channel reaches a unique audience.
This tip isn't to begin using a multi-channel strategy, but rather to consider ways that you can further refine your efforts. For example, aim to:
Vary your message across channels. Don't repeat the same story and call to action, word-for-word, on each marketing channel. Instead, vary the elements you share on different channels — for example, sharing a volunteer interview in a blog post, and sharing images of volunteers in action on social media. 
Align your communications to match each channel. Different types of communications work best for different channels. For example, images, infographics, and short videos work best on social media while long text-based stories work best for blog posts. 
Limit the number of channels you use. It's tempting to use every tool at your disposal but using marketing channels that your audience doesn't frequent can simply be a waste of resources. Choose a handful of channels that your supporters use most frequently and focus your efforts there. 
Refine your branding for cohesive messaging. 
As your marketing strategy expands, supporters will encounter your messaging on new platforms. For them to trust that the communications are affiliated with your organization, you need to have a recognizable and memorable brand.
Consider revisiting and revamping your branding to elevate your marketing strategy. Maybe your organization quickly created your brand during the early stages, but you haven't revisited it in the years since. Or maybe your organization has expanded into new territories and markets, or your brand has simply grown outdated and stale. Regardless, it's worthwhile to revisit it to ensure it represents your organization well and resonates with your audience.
Your brand encompasses much more than your logo. For example, it includes elements such as:
Your brand colors
Typography 
Messaging and voice 
Imagery 
When you revisit your brand, aim for something timeless rather than trendy. Consider working with a nonprofit consultant with experience in nonprofit branding and imaging, as this partner can conduct significant research into your audience, their preferences, and which branding choices will most appeal to them.
Once you've refined your brand, document all the pertinent details in nonprofit branding guidelines. Distribute these guidelines to all team members conducting marketing efforts, so they'll be able to easily carry your brand throughout your marketing materials.
Use Google Ad Grants for free marketing dollars. 
Through the Google Ad Grants program, Google provides nonprofits with $10,000 per month to purchase advertisements on search engine results pages. 
These advertisements are shown at the top of search results pages and appear similar to organic search listings, with the only difference being that they have a small "ad" label. Each ad campaign is targeted to be shown to supporters in specific locations who have searched for chosen keywords, so they'll reach the exact audience you're hoping to connect with.
To access Google Ad Grants, your nonprofit first has to apply to the program. The application process involves the following steps:
Register your nonprofit with TechSoup. This organization will give you a validation token once they verify that you operate a legitimate nonprofit. 
Create a Google for Nonprofits account. You'll need your nonprofit's tax ID number, contact information, and TechSoup validation token. 
Install Google Tag Manager on your website. Set up conversion tracking goals using Google Analytics, which is required for ongoing Google Grants maintenance. 
Submit your website and account for review. You'll first submit your website to the Google Ad Grants team. Once it's approved, you'll create a Google Ads account and submit it for review as well.
Once all elements are approved, you can begin running ad campaigns with your ad grant funding. That's just the beginning, however, as Google has specific program standards and compliance requirements to maintain the grant over time.
This can be a complicated endeavor, especially for nonprofits that are already stretched capacity-wise. Luckily, there are Google grant agencies— essentially consultants that specialize in this type of grant— that can help you navigate the process from initial application through ongoing maintenance.
Carl's Key Takeaways
To conclude, remember that you don't want to simply make adjustments to your nonprofit marketing strategy and call it a day.
Instead, carefully collect data about each of the aspects that you adjusted to evaluate the impact of each change. For example, you could add a question to your online donation form, asking supporters which marketing channel sent them to the form. Then, you could understand which channels in your multichannel strategy are having the greatest impact on your online donation revenue.
By inspecting this data, you can not only understand the impact but also make changes accordingly to continue improving your marketing strategy going forward. Good luck!
There is so much that goes into your marketing strategy! Ryan Thomas, President at Oneicity shares his expertise on social media and its place in nonprofit marketing.

Turn Your Social Media Feed into a Viable Fundraising Channel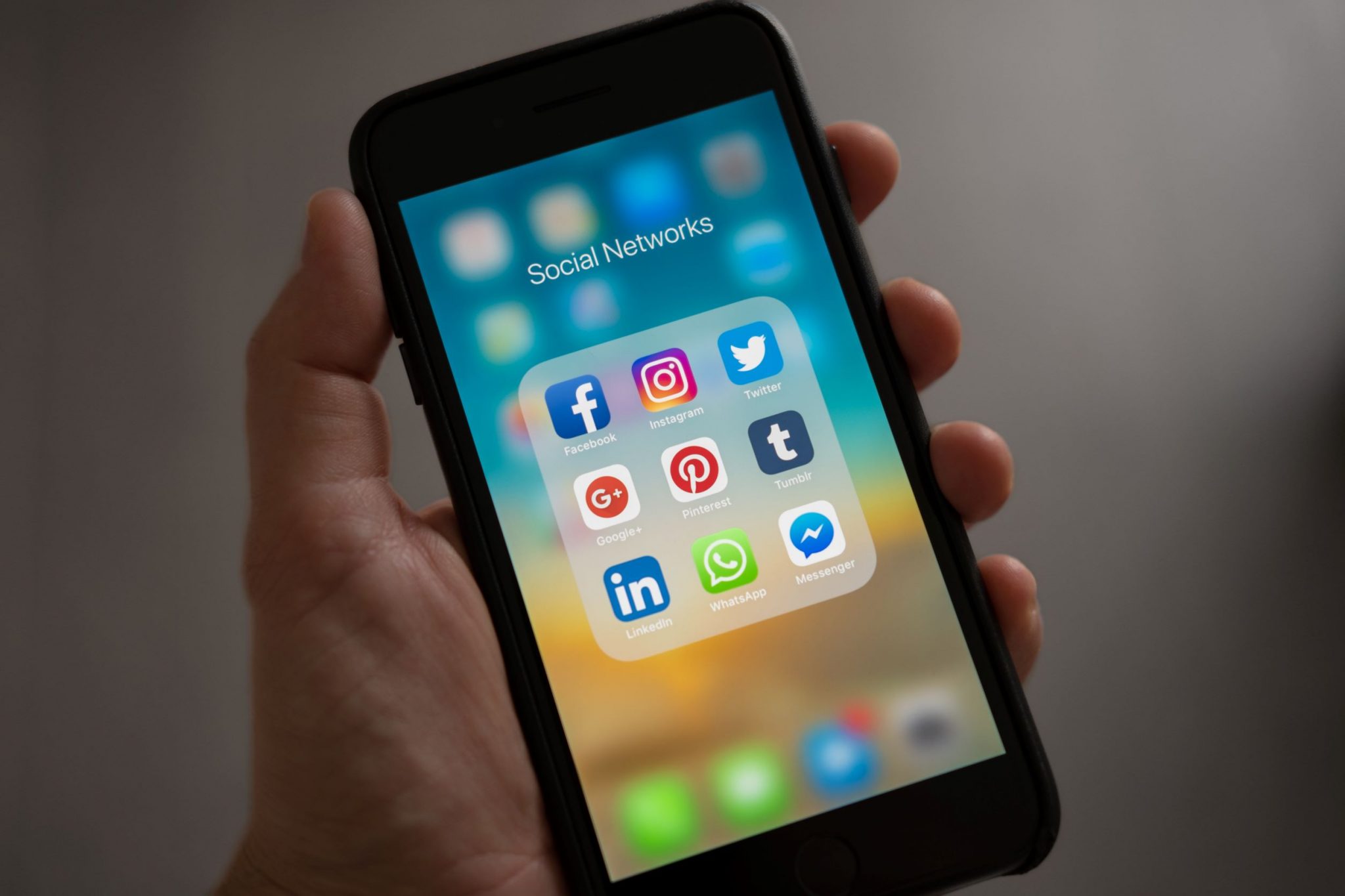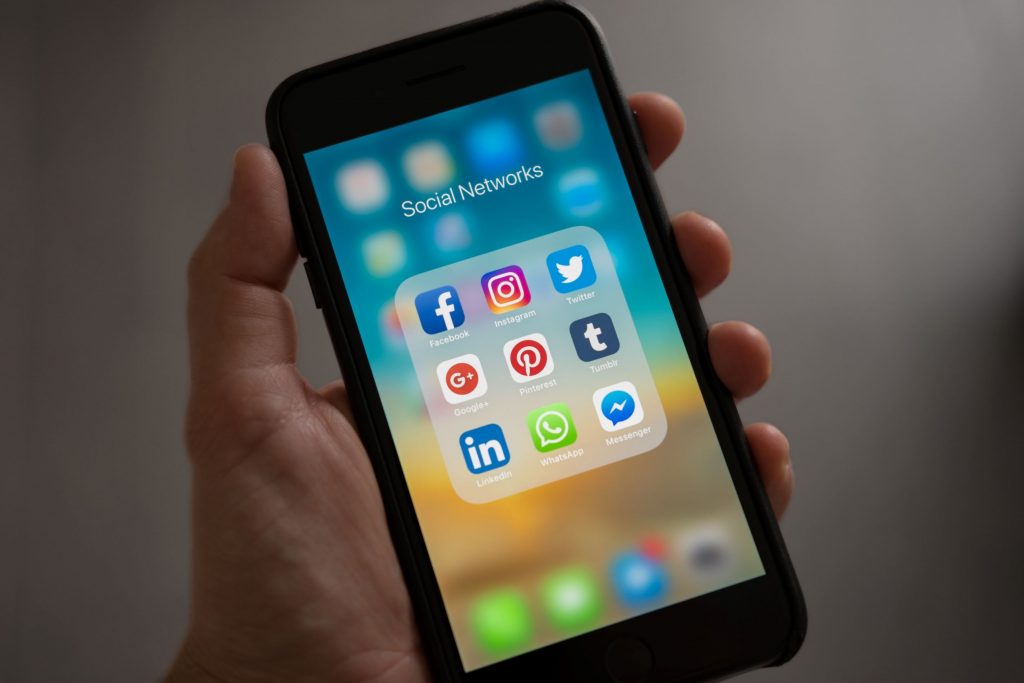 Who doesn't want to get more followers and raise funds through social media? But what if you're not a massive nonprofit that gets a lot of media attention– is it possible to do it? 
Yes…if you do it the right way. And, counterintuitively, what you post before you ask is more important than what you post when you ask.
But first, an important disclaimer and tip combined into one abbreviation: YMMV. Your Mileage May Vary. I've worked with scores of organizations on social media, but probably not your organization. What works for some might not work for you. And what doesn't work for others might be the sweet spot for you.
First, start like you would with lots of other projects: plan. Just like in sports, the great ones make it look easy and like it just happens, but there's a ton of planning and practice that went into it.
On a printed or digital calendar for the month, plan when you're going to post each type of post. Don't worry about the content, just figure out where each post type will go. That also helps make sure your ratio of funny/serious/building blocks/ask posts is where you want it.  
Next, build your posts using these blocks: You wouldn't just show up on someone's doorstep to ask them for money to invest in a business, right? We all have that family member. Instead, answer the question of "Why should I give to you?" by writing posts in advance of your ask using these building blocks:
The problem.  
Posts about the problem your organization is fighting against answer the basic questions "Why are we here in your feed?" and "Why are we (as an organization) here?" By telling donors about the need, it motivates viewers to want to solve it. This can be in infographics, text posts, videos, you name it.
The solution.  
Your organization is doing great work every day to fight against the problem, so tell donors about that. Better yet, show them what you and your team are doing to make the situation better. Photos and videos are ideal for this, but text-only posts work as well.
How donors can help.  
Showing donors the need and what you're doing about it is important, but it won't fully resonate with people until you tell them how they can participate in the solution (ex. give a gift, donate much-needed supplies, or come volunteer.). Seeing a concrete action they can take is what makes this "real" for a donor.
The downsides of not helping.  
This is a tough one, but when done correctly is very effective. Donors need to know that their partnership matters, and without their participation something bad will happen, or something good won't happen. Otherwise, it's easy for donors to think that solving this problem is "a done deal" or "they don't really need my help. I'm sure they've got this taken care of."
Take donors behind the scenes.  
That can be literal, taking videos of parts of your building. But it can also be done via "did you know" posts or quick Q&As with your staff. Getting to see what goes on is another way your fight for the solution becomes real for the donor, and the more they learn about what you're doing and who on your team is doing it, the more the donor feels like they have a relationship with you.  
One last thing before you hit "post"
Ask yourself this question: "How does this post align with what our donors want to accomplish?" Most of our own follows are for a purpose. We follow accounts because they show us cute cat videos, workout tips, or summer grill recipes. People follow your organization because of the change you're working to make in the world. So, post things that tie back to that.
For example: You have a really funny video of a prank that happened in the office that you want to show your followers. Tie it to your mission by mentioning that the prank happened in the vet tech department, and that team is the one who gives the rescued cats at your animal shelter checkups.
Posting on social media and then seeing real money come into your organization from that post is an amazing thing. But it will only work if you first put out posts like the ones I outlined above.
An ideal "ask post" will still hit points from the problem, solution, etc. in case someone hasn't seen your previous posts. Your ask post needs to make it very clear what you want the donor to do in that moment and what their action will do.
Turning your social media feed into a viable fundraising channel won't happen overnight. But, if you follow these tips, they'll put you a long way towards consistent results you'll be excited about. 
Wrap-up 
We are thrilled that our friends at BDI, Donorly, DNL Omnimedia, and Oneicity shared some great insights and advice on multi-channel marketing!
Donors interact with a lot of different media sources every day. Our job is to uncover which channels they prefer and to use those channels and meet and engage them where they are.
As marketers, we need to create a strategy that ties together campaigns from multiple media channels, all the while creating consistent customer experiences. 
About our Partners
We value relationships and are proud to connect nonprofits to our partner network and hope this helps increase your nonprofit's effectiveness and success. We proudly partner with BDI, Donorly, DNL Omnimedia, and Oneicity.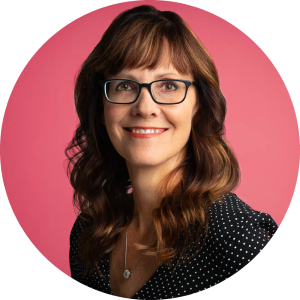 Stephanie Tippitt – Vice President of Digital Strategy, BDI
With more than 20 years' experience in digital media and cross-channel marketing, Stephanie has spent her career helping clients realize the potential of digital. She guides clients through digital development, such as website optimization, email marketing, data-driven analytics and tracking, paid digital media, and new media trends. Prior to joining BDI, Stephanie led her own digital design firm, and had marketing roles with Fortune 500 companies in the Insurance, Education, and Service industries.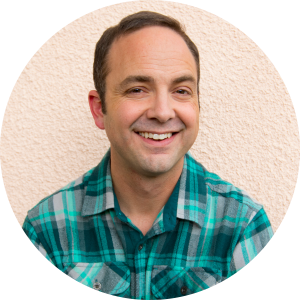 Scott G. Patton – Senior Consultant, Donorly
Scott has worked as an administrative and fundraising professional in the nonprofit sector in-house and as a consultant for ten years. He enjoys serving a field that addresses challenges in the human experience. Favorite previous employers, clients, and boards include Seattle Opera, Curious Theatre, Arch Mission, and Music in the Mountains. Helping to build and maintain RIP Medical Debt's fundraising infrastructure has been one of the most rewarding opportunities in his career.
Carl Diesing – Managing Partner, DNL Omnimedia
Carl co-founded DNL OmniMedia in 2006 and has grown the team to accommodate clients with consultative, strategy, data, mobile, digital, and technology projects. As a team they've engaged hundreds of organizations and worked with them to accomplish their goals. As the Managing Director of DNL OmniMedia, Carl works with organizations evaluating their needs to provide total solutions, that foster fundraising ideas, and create meaningful results. Each solution is tailored specifically to drive value, increase retention, and drive constituent engagement.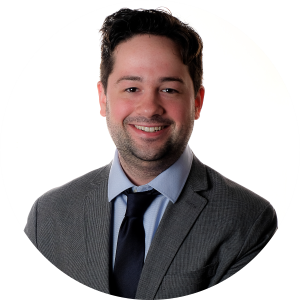 Ryan Thomas – President, Oneicity
Ryan spent almost a decade in healthcare technology, working to leverage and improve how people use technology to get things done smoothly and effectively. His ability to put himself in the shoes of the person "on the other end" and understand their wants, concerns, and motivations has translated to helping non-profit organizations connect with donors, build relationships, and raise more funds. Ryan develops and executes fundraising campaigns through direct mail, email, social media, digital ads, and holiday campaigns.