In the first blog post of this series, we discussed the basics that need to occur to onboard any volunteer at any level. We took the process from greeting the fundraising volunteer at your door all the way to helping them connect with your mission, and quite a lot between.
Now we're going to look at the next step, and what some people might consider why any volunteer is really there: getting the volunteer up to speed on their specific role, and duties within that role.
According to Nonprofit Courses' guide to nonprofit professional development, your organization's greatest asset is its people — and that includes volunteers!
In this, we're going to talk about two kinds of volunteers: program volunteers and fundraising volunteers. We'll hold board members for the last post in this series.
Your Program Volunteers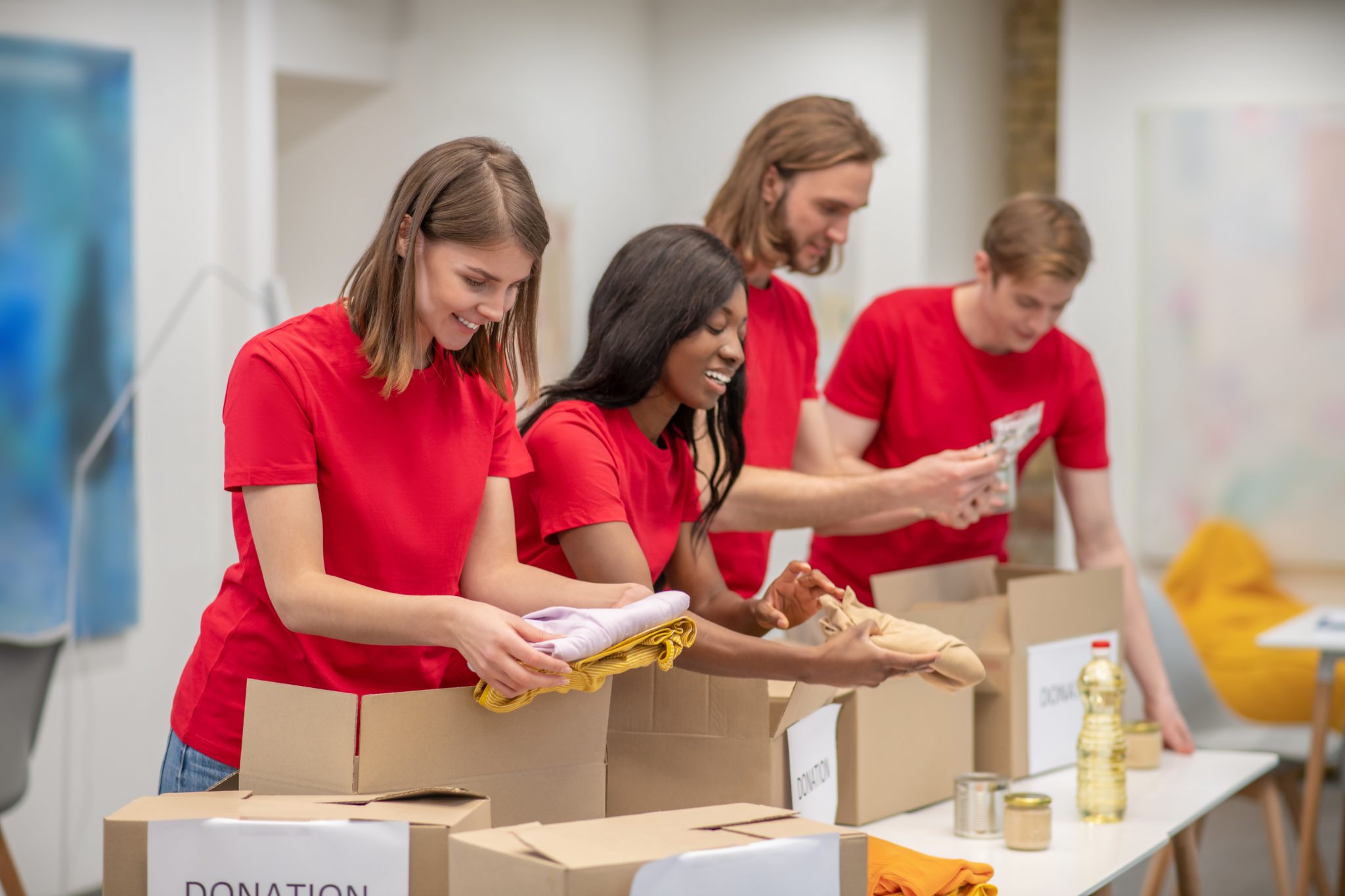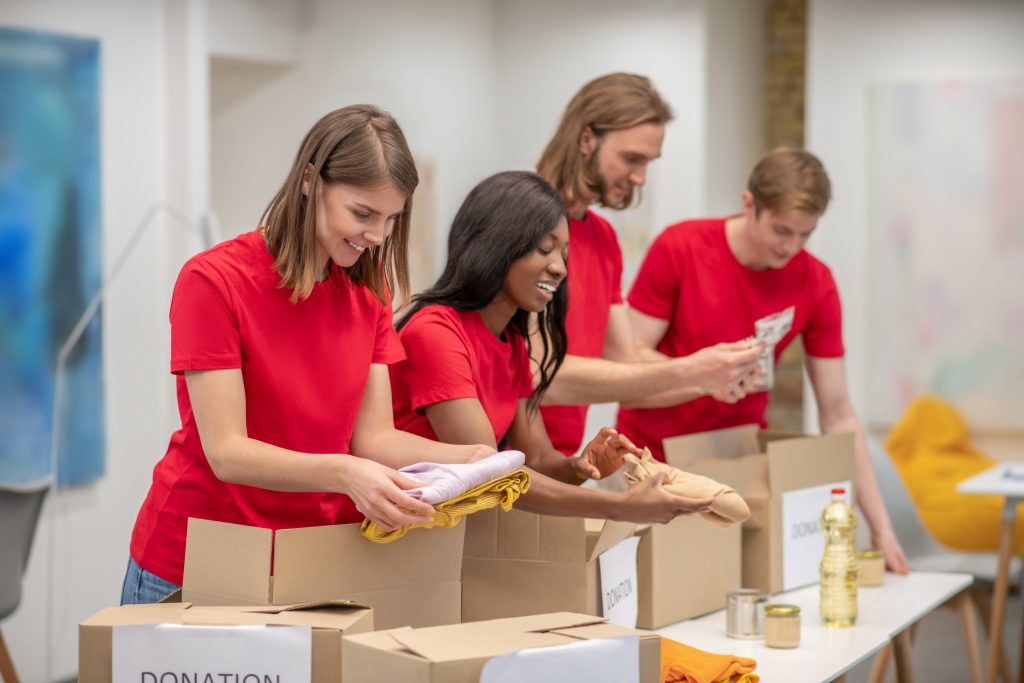 Help Them Get to Know the Program
Probably the most important task you have in front of you when onboarding volunteers is for them to get to know the specific program for which they are volunteering. For example, if you are taking a volunteer for your homeless shelter that offers overnight accommodations and food service, you want to familiarize that person with the food service program, since that's where they will be serving.
We're not talking about showing them how to serve food just yet. It's important for them to know why this program exists in the context of your mission, and who the clients are and what issues they face. In the case of food service volunteers, you might also talk about why particular foods are chosen, the cleanliness standards of your operation, and who serves what role in the kitchen serving areas. If it's possible to introduce people from these areas, all the better.
Why do all this if you're just having somebody spoon green beans onto a lunch tray? If for nothing else, each of your volunteers will serve as a passive or active recruiter for more volunteers. Knowing that your food service operation meets the highest standards for cleanliness, or that you source your foods from local providers as much as possible helps your volunteer tell your story to their friends, family, and work colleagues. This builds your reputation in the community and may even get new people to volunteer. Also, when they see your mailer come through asking for donations, they'll remember their friend who was enthusiastic about your standards and will make a gift.
Just as important, the volunteer in front of you will want to do more than scoop beans after they know all the effort it takes to serve the people in front of them. It may lead to more kitchen service, or they may use their professional efforts on your behalf. This kind of orientation also builds empathy in your volunteers for the people you serve. At the end of their shift, you may find the volunteer personally engaging your mission recipients – which, according to Mobilize's guide to volunteer engagement, can lead to more engagement and donations down the line.
Train Them On the Job
Next, you'll want to train them on the specifics of the task you expect them to do. Of course, you'll want to provide them with the tools they need in a safe environment and educate them on all your safety and health standards. If you need to get so much accomplished within a specific period of time, or at a specific volume of output, you want to let them know that up front. But don't just make it an arbitrary goal or number. It's important that your volunteers have context about why you need, for example, to feed lunch to 100 people in an hour. Maybe finishing at a certain time allows the kitchen staff to clean and prepare for the supper, which will start in just 4 hours. Or, if you are asking your volunteers to plant 10 trees by day's end, it's because you expect the delivery of another 10 by tomorrow. Whatever it is, giving your volunteer a broader look at why their job is important is motivating and gives a great sense of accomplishment when it's complete.
Your Fundraising Volunteers
All of the above works well for both program volunteers, and fundraising volunteers. However, fundraising volunteers go a step further.
Teach Them About the Program, Too
To start, it's essential that fundraising volunteers are familiar with the programs that they are planning to help you fund. In fact, being a program volunteer, even briefly, strengthens their ability to solicit gifts from their peers and others and see their work in the broader context of your overall fundraising tactics.
Get Beyond the Barriers
While most volunteers can do a wide variety of tasks that assist the program and infrastructure of your nonprofit, fundraising is particularly difficult because of the emotional and societal barriers we put in the way of asking for charitable gifts.
Whether it's a letter, email, social media post telephone call, or face-to-face conversation, many people will say that fundraising feels like they are asking for themselves — in other words, begging. There are a couple of ways of addressing this.
First of all, remember that the actual act of asking for money in any fundraising situation takes extremely little time when compared to the other steps in securing a charitable gift.
Saying the words "Can you help us with a gift of…" may take three seconds if you say it slowly. On the other hand, making an initial connection, engaging in nonprofit storytelling over coffee, giving a tour of what your nonprofit does, introducing a program director to your prospective donor, and even saying thank you once the gift is made can all take hours and hours of hard work. Even if the fundraising volunteer does not actually make the solicitation, those other aspects of fundraising are tremendously important. In fact, if done well, the donor may ask the volunteer "What can I do to help?"
Maybe the best way to address the begging issue is to consider this solicitation a partnership, not an ask. Think of it this way: 121/41. One (1) to (2) one (1) = me to you. Us, in partnership, for (4) the one (1) we both will help (the mission recipient). The volunteer, as a solicitor, represents bringing the program of your nonprofit to the person that your mission serves. The prospective donor brings the money to make that program possible. This isn't begging. This is a partnership between action and resources, all to accomplish what you hope the volunteer believes is an essential, and incredible mission.
Get Them Trained
What could be the hardest part about training and education of volunteers, and fundraising volunteers in particular, is that many either feel they already know how to do the work of charitable gifts solicitation, or they are too embarrassed to say they don't. Getting through this educational barrier isn't easy. Volunteers may suggest that they are too busy for training and education, or that they have already experienced training at another organization.
It's important to be persistent. Remind them that while there are a lot of similarities with other organizations, your mission makes your training unique. Be on their side by telling them that you want them to be as prepared as possible for questions that your experience tells you that people ask about your mission. Respect their time and deliver it efficiently, and even in a way that is easily consumable, such as through webinar or a podcast.
Provide Them With Useful Tools
Make sure that your fundraising volunteer has the materials necessary to educate their prospective donors on your program. This may be some kind of printed piece, or a short video that they can watch with the donor. Your volunteer needs to be able to tell your story accurately and with enthusiasm.
At the end of the day, your job is not to make inexpensive robots out of the people who lend their time, their talents, and even their treasures to your important mission. It's important that everybody brings the best of themselves to the tasks that will serve the people who depend upon you.
By spending time up front to engage them with your mission and develop their skills to do the job you need in the very best way they can, you'll fulfill your goals as a nonprofit, and their goals as someone who wants to be proud of their commitment to your community.
Check out this video trilogy for more on volunteer onboarding.
---
About the Author
Matt Hugg, President and Founder, Nonprofit.Courses – He's the author of the Guide to Nonprofit Consulting, and teaches nonprofit management at several universities, via the web, and in-person in the United States, Africa, Asia and Europe. Matt's past work includes fundraising for the University of the Arts, Ursinus College, University of Cincinnati, and the Boy Scouts of America. He has a BS from Juniata College and an MA in Philanthropy and Development from St. Mary's University of Minnesota.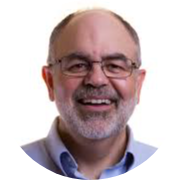 ---
About Nonprofit.Courses

We value relationships and are proud to connect nonprofits to our partner network and hope this helps increase your nonprofit's effectiveness and success. We proudly partner with Nonprofit.Courses, an on-demand, e-learning resource with thousands of courses specifically for nonprofit leaders, staff, board members, and volunteers, with thousands of courses in nearly every aspect of nonprofit work.