Volunteers are the backbone of every nonprofit's workforce, and having a good volunteer staff helps your organization accomplish more for your cause. To keep your volunteers as effective as possible, develop a volunteer management process that helps you recruit, train, and steward volunteers for your organization. Having a successful volunteer management strategy will help you increase your volunteer retention rate, which ultimately creates more efficient volunteer staff.
Learn more about how volunteer management and retention can help your organization:
What is volunteer management?
Volunteer management is the process your organization uses to create your network of volunteers. Volunteers are helpful for raising awareness for your cause and expanding your organization without needing to drastically increase your budget, and volunteer management will keep your volunteers productive and enthusiastic about the work they do for you. From recruitment to training to stewardship, volunteer management helps your organization keep an effective and devoted staff of volunteers ready to aid your nonprofit with events, daily tasks, marketing, and more.
Benefits of volunteer management
Developing an efficient volunteer management style for your organization provides many benefits which help you accomplish your goals and grow your nonprofit. Volunteer management:
Yields more volunteers. With any kind of work, management has a huge effect on staffing, and your supporters are less likely to offer their help if you seem disorganized. Adopting an engaging volunteer management style helps bolster confidence in your supporters, ultimately leading to more volunteers.
Offers better scheduling and communication. Communication is key when working with people, and volunteers are no different. Volunteer management helps you stay in touch with your volunteer force, and tracking your communication efforts with volunteers will help you create effective schedules for when you need volunteers onsite to help your organization.
Saves time and money. Volunteers save your organization time and money when utilized correctly with a volunteer management process. Having a consistent volunteer force provides you with staff when you need help with extra labor without having to hire outside workers, and some of your volunteers may have professional skills they can offer to your organization for special projects, such as writers or graphic designers.
Increases in donor engagement. While volunteer management helps you better connect with your volunteers, it also provides more chances for you to engage with your donors. Use stories from your volunteers to inform your current donors of volunteer opportunities that help them stay connected with your cause.
Provides valuable data from volunteers. Data helps your organization know who to market your cause to when developing donation and awareness campaigns, and your volunteers hold a wealth of information that can help. Because volunteers communicate with you more than other supporters, you learn more about them in turn. When you get to know your volunteers, you'll gain a more well-rounded profile of what potential supporters of your cause look like, which you can use to further refine your marketing efforts.
How to manage volunteers
The process of volunteer management helps you organize your volunteers from the start of their relationship with your nonprofit to their continued work within your cause. There are three major aspects of managing your volunteers: recruitment, training, and stewardship.
Recruitment
Before you start managing your volunteers, you need to find people willing to help your organization. To recruit volunteers, establish how many people you'll need and what you'll need them for. If you have too few volunteers, you'll be short-staffed for your projects, but if you have too many volunteers, it'll be harder to keep everyone organized and on task.
Once you know how many volunteers you need, you can start advertising your volunteer options to your supporters. Use social media, email blasts, and even donation forms to let your community know you could use some extra hands to help your cause.
Training
After you've recruited people to help your nonprofit, they need to know what they're going to be doing for you. Training should inform your donors of the goals of your organization and provide instructions about the task that each volunteer is going to complete. When introducing people to their work with your nonprofit, go over your nonprofit's mission and values to ensure your volunteers know what they are contributing to.
Following their introduction to your organization, your volunteers need to know how to perform the duties that will be required of them as efficiently as possible. Show them proper techniques for each job and inform them about what they can expect during their time volunteering. Setting clear expectations for the amount of time and work your volunteers will need to put into volunteering helps them set expectations for how often they can volunteer for you.
Stewardship
While your donors offer you financial support, your volunteers help you save time and money. Just like your donors, your volunteers also deserve recognition for the aid they provide to your cause. One of the best ways to retain your volunteers and continue your relationship with them is to show your appreciation. After your volunteers have finished their duties, send them a thank-you letter or video to personally show your gratitude.
Another way to steward your volunteers is to publicly thank them. Create a social media post to express your appreciation for your volunteers to the rest of your supporters. Your public gratitude also encourages other supporters to consider volunteering with your organization. You can also host exclusive events, such as a luncheon or dinner, to show your thanks by serving the volunteers who have served your mission.
Why is volunteer retention important?
Volunteer retention is your organization's capacity to keep volunteers active and engaged with your work. Retaining volunteers helps your organization save time and resources because the effort you would've spent recruiting and training new volunteers can now be put to other uses. Having long-term volunteers will make the work your nonprofit does more efficient and reliable.
The average volunteer retention rate is around 65%. To accurately determine your organization's volunteer retention, ensure your volunteer records are kept updated. Determine the time range you want to look at and mark which volunteers you consider active in your organization during that period. Once you subtract the number of active volunteers that are also new, you'll be left with the number of returning active volunteers for your nonprofit.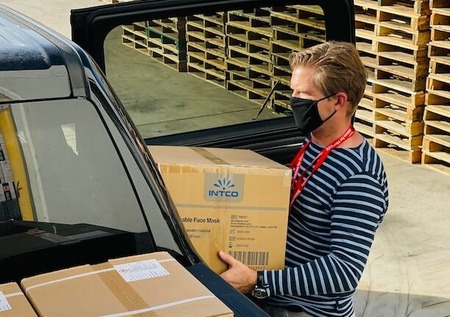 How to retain volunteers
There are many volunteer management best practices to help you increase your volunteer retention. Here are seven tips to help you retain your volunteers:
Communication. Whenever you're working with people, communication is the key to producing the best results. Create a strategy to remain in regular contact with your volunteers and provide updates on your organization's needs and upcoming opportunities. Use a CRM to track your communication efforts and your volunteers' responses.
Education. Keeping your volunteers informed helps keep them focused on your mission. Provide your volunteers with the proper training they need to best complete their work. Offering education for your volunteers provides a more sustainable long-term solution to your volunteer program and shows your volunteers that you're invested in them.
Appreciation. Show your volunteers you know and appreciate how much they do to help your organization succeed. Offer rewards for volunteers who go above and beyond with small prizes, such as gift cards or awards. Publicly recognize your volunteers by sharing stories of their accomplishments with your supporters online.
Respect. Your volunteers are human beings with lives and obligations outside of your organization. Respect the time and work your volunteers provide you by listening to their opinions and feedback and treating their personal lives with importance. Introduce your volunteers to each other and ask them to share their hobbies and interests to connect with one another.
Accessibility. Make your volunteer positions accessible for your supporters. Provide multiple contact methods to your volunteers in case someone needs help getting to a volunteer location or has questions about what needs to be done. Your volunteers won't want to return to your organization if getting in touch with you adds extra work to the time they're already giving you.
Flexibility. Not every volunteer is available for every role you need to fill, so provide your volunteers with the flexibility to work the jobs that match their skillset and schedule. If you have volunteers with children, offer family-friendly volunteer options. Or, if your volunteers have trouble getting on site, try adding virtual volunteer options. Be prepared for your volunteers to request changes to your volunteer schedule as you get closer to the time of volunteering.
Data Collection. Volunteer data provides you with the information you need to tailor your volunteer retention efforts to your current and most active volunteers. Your data tells you which volunteer demographics prefer different volunteer opportunities and what they're more likely to sign up for. This helps you reach the right volunteers for each project and provides a more enjoyable experience for your volunteers. Look at the data you collect from your CRM communications and offer volunteer surveys to gain direct feedback from your volunteers.
Reasons for low retention
There are many reasons why your nonprofit may be seeing low volunteer retention, and knowing where the problems lie is the first step to creating a solution and raising your retention rates. Here are some of the most common reasons for low volunteer retention:
Burnout. You volunteers have lives outside of your nonprofit, and if they're experiencing an increase in workload with their employer or family, they won't have energy to put into volunteering.
Negativity. A positive environment helps keep volunteer morale high. If your volunteers are consistently dealing with negativity, they can lose motivation for helping your cause.
Loss of interest. Some volunteers just lose interest over time. They start to feel disconnected from your organization's mission and lose the desire to work towards a vision they no longer see.
Disorganization. If your volunteers are constantly dealing with the effects of disorganization, they won't trust that your nonprofit is the best way they can help their community. A lack of planning can lead to your volunteers feeling stressed or overwhelmed.
Underappreciation. Everyone wants to feel appreciated, and your volunteers are no different. If they think your organization doesn't value the work that they provide, your volunteers won't be inspired to continue working with you.
Scheduling. Life happens and schedules change. Sometimes your volunteers won't be available during their scheduled time or for certain events. If one of your volunteers is consistently experiencing schedule conflicts, they're more likely to look for other volunteer opportunities that match their schedule better.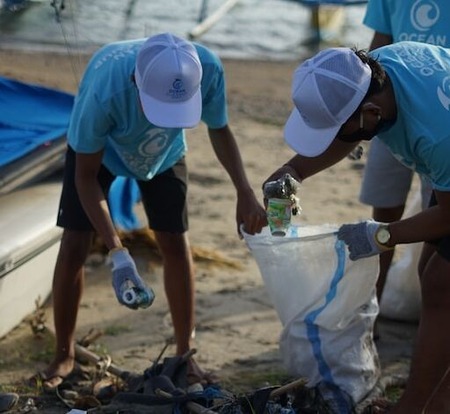 Final Thoughts
Volunteer management and retention helps your organization establish an efficient volunteer force to grow your mission and do more work for your cause. Properly utilizing volunteers reduces costs and saves your team time which can be used to further your nonprofit's goals. Using a volunteer management process increases volunteer retention and leads to a more motivated and productive volunteer staff.