Amid the current COVID-19 crisis, businesses and organizations worldwide are transitioning to work-from-home models of employment. This is a big adjustment for many, but it doesn't have to be overwhelming! There are plenty of opportunities for your organization to support your employees, connect with your donors, and update your nonprofit's processes.
Nonprofits are feeling a particular strain on their organizations due to the COVID-19 outbreak—largely because of an already-limited reserve of funding and resources. As a nonprofit professional, you're likely feeling it too.
That's why we've compiled this quick guide to keeping your organization up and running during this time—and far into the future as well:
Give employees tools to stay productive at home.
Move your fundraising strategies to the virtual sphere.
Ensure effective leadership during a time of crisis.
Use this transition time to modernize your nonprofit.
By implementing these strategies in your nonprofit's daily operations, you can still maintain success despite the circumstances. Ready to get started? Let's jump in!
1. Give employees tools to stay productive at home.
Adjusting to working from home is no small feat! Many authors and experts have posted articles exploring how employees who need to adapt to working at home can settle into their new routine. But not many of those articles focus on specific tools nonprofits can offer their employees to help.
Since it seems that "work from home" is here for a while, it's important for you to give employees time management tools they can use to organize their new work situation. Here at ClickTime, we believe that one of the best ways to help employees get settled is by encouraging constructive time-tracking practices.
Time-tracking can help your team:
Prioritize projects, even when you're facing new obstacles or programming changes.
Estimated timelines for particular projects or tasks, which helps your team manage their workload while staying on track with your nonprofit's goals.
A prioritized list of "to-do's" for each team member, which can help them stay anchored and focused as they adjust to "the new normal" of working from home.
As the world shifts to working from home, many employees find they need extra tools to help them manage their workload during a period of stress and uncertainty. These resources can allow for a smooth transition into work-from-home practices while helping your team focus on your organization's mission.
One of the most obvious adjustments during this time will be the way you relate with your employees as they get settled in at home. Help them establish their new routines outside the office by giving them the right tools! If you want more information on helping your team with effective nonprofit HR strategies, click here.
2. Move your fundraising strategies to the virtual sphere.
With the current social distancing and shelter-in-place guidelines, fundraising events have been cancelled all over the world. That's why many organizations are struggling to find fundraising revenue to run daily operations and pursue their mission.
However, all hope is not lost! Instead of canceling all fundraisers, it's time to consider transitioning them to the virtual realm. Although it will require a shift in your current fundraising plans, it's better than losing out on all that potential revenue.
With the right virtual fundraising software, you can make your move to the virtual fundraising sphere in no time. All you need is an online donation page to get started, and then you can expand your virtual fundraising strategy to include:
Text-to-give: Mobile giving is one of the easiest ways for supporters to make a donation, as it can be completed from a smartphone in under a minute.
Virtual events: Live-streamed events, galas, auctions, etc. are all able to engage with your audience without breaking the rules of social distancing.
Peer-to-peer fundraising: Supporters take on the role of fundraisers themselves, and encourage family and friends to give to their personalized campaign page.
Crowdfunding: Using social media to spread the word, crowdfunding works by collecting small donations from a multitude of donors willing to help out.
Virtual fundraising strategies and engagement efforts are great for any organization. They open up your nonprofit to receive support from across the world, instead of being limited to those in your communities. Check out this article on tools and strategies for virtual fundraising events for more insight.
3. Ensure effective leadership during a time of crisis.
The way your leadership team handles things during a crisis says a lot about the organization overall. Your employees, supporters, and constituents will all be looking to you for guidance during these uncertain times, so the way you respond is crucial.
While effective leadership skills are always important, they really get magnified in a time of global social and economic uncertainty. Here are some aspects of your leadership strategy to watch out for during this time:
Dependable communication practices. Communication strategies, especially with employees, will have to take on a new look as you begin working remotely. However, it's important that your standard of communication doesn't falter in this time.
Honesty and transparency both with employees and donors is vital. Even if your organization starts to struggle, it's important to be open and honest about your shortcomings rather than to pretend everything is okay.
Well-informed about current events. Your audience likely looks to you as an authority figure, so it's crucial that you stay up-to-date with the current happenings. Not only is it important to share truthful information in an uncertain time, it's just as important to not share untruthful information, even accidentally.
These particular skills are vital for keeping your organization in check during a time of disruption, and practicing effective leadership is a good idea for any nonprofit looking to grow. That means that the roots you set down to help sustain current operations can actually be what allows you to expand in the future!
4. Use this time of transition to modernize your nonprofit.
To maintain a successful and efficient organization, it's important that your operations stay up-to-date with the rest of the world. In the age of digitization, organizations everywhere are constantly shifting to include new and better technology for boosted workflows.
Your organization will likely become more and more dependent on tech solutions as you grow, so it's a good idea to get ahead of the curve by implementing modern solutions now. This is true all over the board, whether you're discussing HR management, fundraising, or communications.
For example, nonprofit time-tracking software is more efficient than using simple spreadsheets or paper printouts. Even if your nonprofit has been successful using time cards before, it's becoming an outdated practice that won't support your organization as you bring on new staff and resources.
Similarly, you may have been able to handle donor communications on your own when you were only dealing with a couple dozen donors. As you expand and bring in fundraising revenue from all over the world, thanks to your virtual fundraising practices, you'll need the right tools to keep your communications organized and effective.
Thanks to the current pandemic, you're probably already exploring new tech options to help your team stay in touch, track your progress, and encourage each other. Now is the perfect time to get to updating your nonprofit's tech toolkit.
---
While it was certainly an unexpected shift to a remote workforce for many, it doesn't have to be a bad thing! By maintaining a positive attitude and making the most out of an unusual situation, you and your organization can set yourselves up for a successful future. Best of luck!
---
Author: Ernest Cheng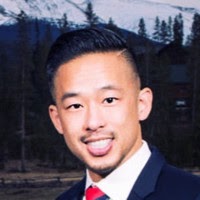 Ernest Cheng is a San Francisco-based marketing professional who focuses on technologies that drive performance. He is currently the Head of Marketing at ClickTime, an award-winning time tracking platform for nonprofits, billable professionals, and growing businesses in over 65 countries.