Who they are: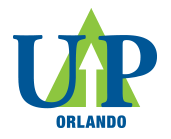 United Against Poverty Orlando's mission is to serve those in poverty by providing crisis care, case management, transformative education, food and household subsidy, employment training and placement, personal empowerment training and active referrals to other collaborative social service providers.
What they did: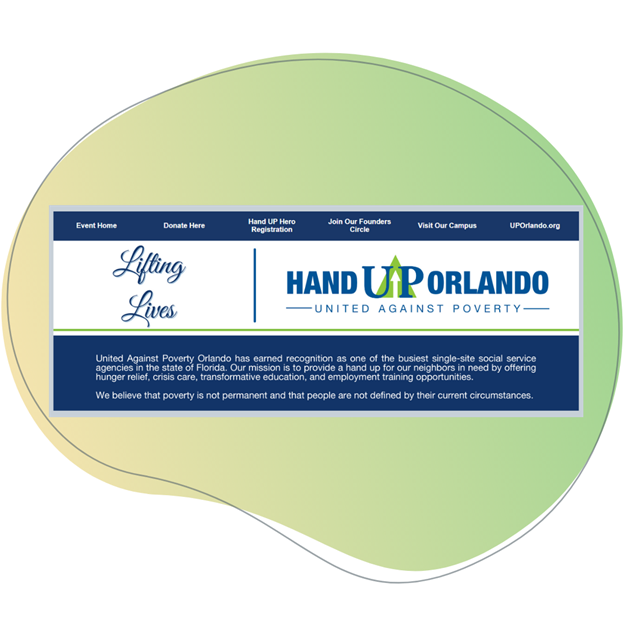 They organized a peer-to-peer campaign called Hand UP Orlando and encouraged community members to become hand up heroes by creating or joining a group fundraising team or by donating. Their peer-to-peer site is well-branded and features a host of mission information, including embedded videos to educate supporters. For any peer-to-peer campaign to be successful, it's important to think about promotion to keep the momentum going and United Against Poverty Orlando did just that.
In the days leading up to their fundraising campaign, they created an impactful email series to engage supporters as they counted down to the kickoff of their event. The emails thanked sponsors, recognized top fundraisers they called the "Hand UP Hero" of the day, included links to donate, and always made a point to include information about their mission. They also focused on the power of storytelling and education to keep donors excited when recognizing their "Hand UP Hero" of the day. In fact, they raised over $280,000 for their peer-to-peer event.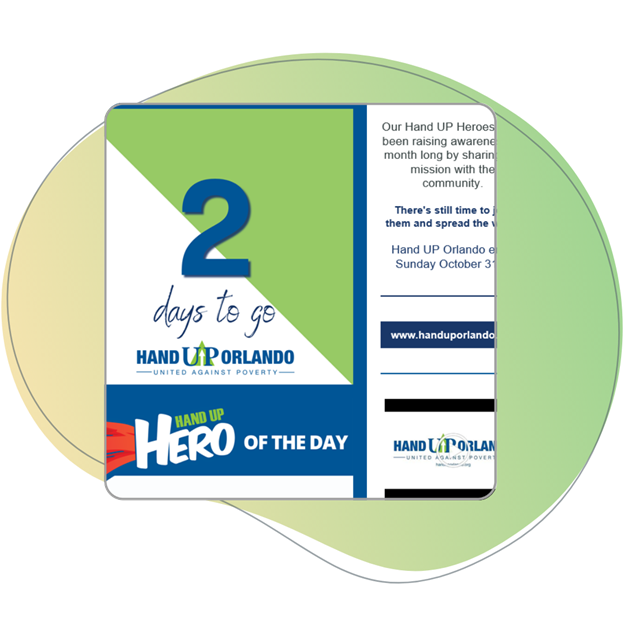 What you can do:
Peer-to-peer campaigns are a wonderful way to engage your community, and if you're not sure where to begin or need fresh ideas, check out our ultimate guide on peer-to-peer events. Once you have a great idea for your event and have developed your recruitment strategy, you'll need to think through how you're going to engage supporters in the days leading up to it.
Be sure to recruit as many participants as you can to help you get to your fundraising goal. Consider an email campaign that will blend recognition with storytelling, mission information, and includes links to your event page or donation form.
Also, think about how you're going to recognize sponsors and supporters like United Against Poverty did. We love that they came up with a creative way to recognize top supporters with their Hand UP Hero of the Day story that was woven into their email campaign.
Think through what would represent your mission and resonate with your supporters. Also, we know how important it is to take every opportunity possible to educate donors about your mission so be sure to go beyond only posting information on your event website.
Not a Qgiv client or curious about adding a peer-to-peer event to support your mission? Request a demo or give us a call at 888.855.9595.