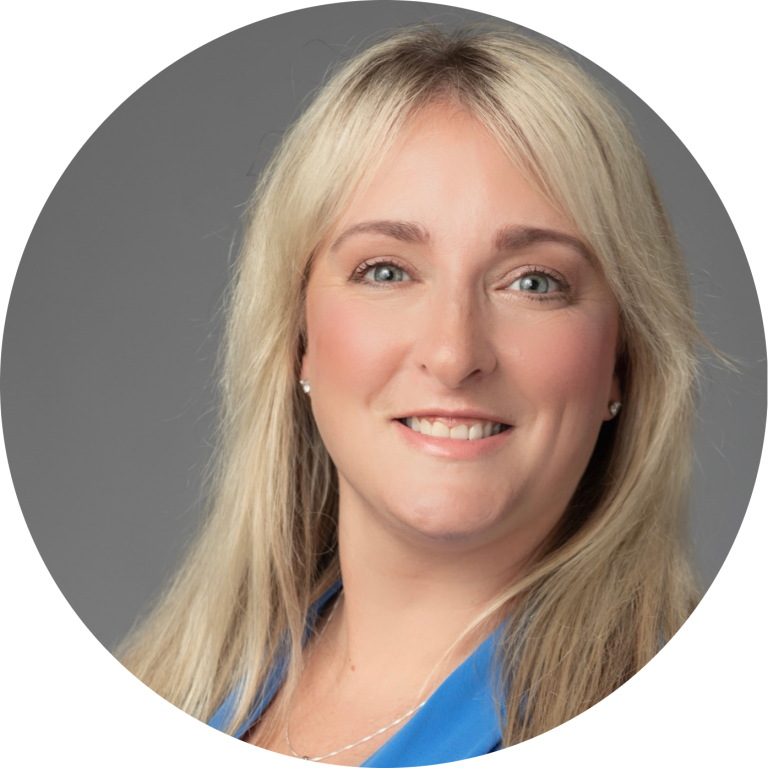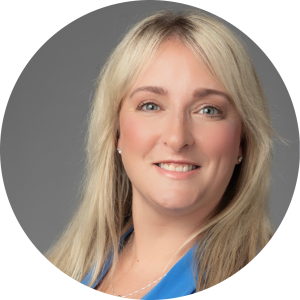 Kate Kramer is the Partner Marketing Manager at Bloomerang. She has over 15 years of development and marketing experience. In her previous role as Foundation Manager for the VRMC Foundation, she managed the annual giving programs, assisted and oversaw the annual budget and marketing plans, and managed a major gift donor portfolio of over 150 donors. Kate is passionate about supporting mission-driven organizations. She has completed specialized fundraising training through AFP International, The Virginia Fundraising Institute, the Association of Fundraising Professionals, Shenandoah Virginia Chapter, and is a Certified Fundraising Executive (CFRE). Kate is also a member of the ICON Education Advisory Council, the VA AFP Caucus, and is the current chair of the Virginia Fundraising Institute.
---
Throughout your year-end fundraising campaigns, you've likely engaged a variety of new donors who gave to your nonprofit for the first time. These new supporters may have been inspired by the holiday spirit, a social media post from a friend or family member, or even a post or email from your organization.
Earning these one-time donations helps you reach your year-end campaign goals, which is great. But you can generate even more revenue for your nonprofit by turning those new donors into recurring supporters. Does your nonprofit have a year-end donor cultivation plan in place to encourage ongoing support from new donors? If not, it's time to strategize how you'll retain year-end donors for the long term.
In this article, we'll discuss how to turn first-time donors into recurring supporters by covering these topics:
Why is year-end donor cultivation so important?
6 strategies to retain first-time year-end donors
Your year-end donor retention plan is an ongoing, cyclical process that starts as soon as the donor makes their contribution. Before we dive into that, let's make sure we're on the same page about the importance of your year-end donor cultivation efforts.
Why is year-end donor cultivation so important?
Often, your organization will spend more time and funds on donor acquisition than on donor cultivation or retention. That's because the donor acquisition stage of the donor lifecycle involves discovering prospective donors and communicating with them in a variety of ways.
On the other hand, donor cultivation and retention involve engaging with supporters who are already familiar with your organization. You can spend your time and energy stewarding donors by highlighting additional ways to get involved with your organization and explaining the positive impact of repeat donations.
The average annual donor retention rate for the nonprofit sector hovers around 40-45%. You can improve your nonprofit's retention rate by stewarding donors and building stronger relationships with them. When you successfully steward your donors, you'll increase the odds that they'll support your future fundraising campaigns. This will free you up to spend your resources on your donor acquisition efforts.
6 strategies to retain first-time year-end donors
So, you've wrapped up your year-end giving campaign and identified the new donors who contributed to it. What's your next move? Use these ideas to turn those first-time donors into loyal supporters of your cause.
1. Send personalized thank you messages.
According to Bloomerang's year-end giving guide, a strong appreciation strategy builds "the groundwork for stronger relationships with [year-end donors], giving your nonprofit access to year-round support."
Make your appreciation messages more impactful by following these tips:
Personalize thank you messages with donors' names and donation amounts. Use the data stored in your donor management software to personalize your messages by including donors' names and referencing their specific donation amounts in your letter.
Have a board member or leader at your organization call first-time donors. Having your board members and other leaders make phone calls adds a personal touch to your appreciation efforts. Have your board members call first-time donors to personally thank them for their involvement. This can leave a lasting impression on new donors. If they haven't received this kind of recognition from other nonprofits in the past, it'll likely make yours stand out, which will mean your nonprofit will be on the donor's mind when they're ready to support a cause in the future.
Announce your year-end fundraising total. Wrap up your year-end campaign by telling your donors your fundraising total. Thank them for helping you raise funds to carry out your mission and share what their support will allow your nonprofit to do in the coming year.
Show donors how you're putting their gifts to good use. Let donors know that you're using their donations as expected by providing updates about what you've accomplished since the close of your year-end fundraising campaign.
Thanking year-end donors is a necessary first step on the way to eventually retaining them for the long term. Impactful appreciation efforts are genuine, memorable, and meaningful for new donors. One way you could make your efforts more memorable is by sending new donors small, unexpected gifts, such as branded water bottles or stickers. This can also make new donors feel more like a part of your community.
2. Send donors more information about your organization.
New donors might have known very little about your organization before they decided to give. That means it's now your job to educate them. Send them information about the work you do and how their donation is making that work possible. If they're inspired and impressed by your work, they'll likely consider supporting your organization in the future.
Although you want to communicate regularly with your supporters, you don't want to overwhelm them. Send fewer messages—try once every week or two weeks to start and see how they respond—and be thoughtful about what you include in each one.
Here's an example of what you can share in your messages:
Your organization's history, mission, and goals
Your current priorities regarding your projects and where you're directing funding
Your volunteer program's history and purpose
Your nonprofit's staff members
Fundraising statistics show that nonprofits retain 31% of first-time donors who made their gifts offline. When it comes to donors who made their donations online, nonprofits usually only retain about 25% of those donors. That's why you should connect with new donors on a variety of platforms and in a variety of ways, not just digital ones. Use a combination of digital outreach methods, like email and social media, and traditional outreach methods, including direct mail and in-person meetings.
3. Highlight upcoming ways to get involved.
To retain year-end donors, you have to provide them with a variety of additional ways to engage with your mission.
Instead of soliciting another donation right away, you should focus on sending messages that cultivate your new donors. First, highlight a variety of opportunities for donors to get involved with your organization that don't involve donating, such as:
In future communications, you can share ways to get involved that would include donating. These opportunities could include things like:
Supporting major upcoming campaigns such as a capital campaign
Joining your monthly giving program
Making in-kind donations
Presenting donors with multiple ways to get involved with your mission allows them to find a program or activity that suits them best. This can lay the groundwork for building a longer-lasting relationship with each new supporter.
4. Track donor interactions to appeal to their preferences.
Make your new donor interactions even more engaging by personalizing every aspect of the donor experience. To do this effectively, you'll need to use your donor management system to keep track of your interactions with new donors. This includes monitoring things like:
Emails they've opened
Phone conversations you've had with them
Events they've attended
Volunteer opportunities they've participated in
Social media interactions you've had with them
Use these interactions to gather information about donors—everything from their preferred social media platform to the events or volunteer opportunities that they're most interested in. Then, as you create marketing messages, spotlight opportunities you know your donors will be likely to take advantage of based on their past engagement.
Donors will appreciate your efforts to get to know them and to connect them with opportunities that resonate with their skills and interests.
5. Remind donors about matching gifts.
Some new donors may be eligible for matching gifts through their employers. In matching gift programs, businesses match donations their employees make to eligible nonprofits.
Remind new matching gift-eligible donors to apply for these matches. According to Double the Donation's matching gift statistics, donors are 84% more likely to give if a match is offered. Contributing a matching gift can make new donors feel even more fulfilled knowing their contributions will have a more significant impact than they initially thought. Plus, knowing that their employer offers matching gifts can make donors feel even more inclined to give another donation in the future.
6. Send a survey to gather donor feedback.
Asking donors for feedback shows them that you value their insight. After your year-end giving campaign wraps up, send new donors a survey asking questions such as:
What inspired you to give to our organization?
On a scale of 1-10, how convenient was the donation process?
Do you feel like you understand how your donation will be used?
How likely are you to donate again?
Do you have any other feedback about the donation process?
Send a follow-up email to respondents summarizing the survey results and, if applicable, laying out your plans to make changes based on donors' feedback.
Conclusion
As you can see, it takes much more than just a thank you message to turn first-time year-end donors into dedicated supporters. It takes all of these strategies working together to keep new donors engaged, appeal to their interests, and ultimately continue earning their support.
Looking for more information about retaining year-end donors? Check out these resources:
---
About Bloomerang


We value relationships and are proud to connect nonprofits to our partner network and hope this helps increase your nonprofit's effectiveness and success. We proudly partner with Bloomerang, who helps nonprofit organizations reach, engage, and retain the advocates they depend on to achieve their vision for a better world through their cloud-based donor management application.