Are you looking to host a new event for your supporters? Nonprofit event planning can feel overwhelming if you're not sure where to start. Events are a key aspect of increasing your donor reach and raising more money for your cause. Once you have a plan in place, hosting fundraising events becomes an easy process for your nonprofit to engage with your donors.
Here are nine steps to help you with your nonprofit event planning:
1. Determine goals of your event
The first step in nonprofit event planning is to determine what your goals are for hosting an event. Nonprofit events are used by organizations for many different reasons. You may decide to host a concert to raise awareness for your organization's cause. Or you could set up a 5K walkathon as a fundraiser for a specific project your nonprofit is working on. If your organization wants to celebrate a big milestone, you could even organize a gala for your supporters.
Once you establish why your nonprofit is hosting an event, you need to figure out your goals regarding your donors. For most events, you should set a fundraising goal that your supporters' donations will go toward. However, your organization may also want to set goals for how many donors will attend your event or how many new supporters you'll gain from hosting. Your goals will help you start to plan your event.
Planning your event around your objectives makes it much easier for your organization to decide the type of event you should host. Set up a committee within your organization to handle the planning of your event. This committee will decide the type of event, recruit volunteers, and handle the behind-the-scenes work for your nonprofit.
2. Design a budget
Once you've decided what you want from your event, it's time to create a budget for the occasion. Budgeting is an important part of nonprofit event planning. Hosting an event that your organization can't afford will end up harming your fundraising efforts instead of helping. To start your budget, it's crucial to be realistic. If you budget too little for your event, you'll either overspend or disappoint your donors. Budgeting too much for an event can cause you to spend more than you can afford.
To be realistic about your budget costs, calculate how much your event plan would cost versus how much your organization can afford. Break down your budget by different event needs. First, you'll need to find a venue. Unless your nonprofit has enough space for your event, you'll need to rent one. Have your committee find different types of venues and how much they cost to rent. Once you've found a price range for venues, think about any decorations you may want to add to any space you rent. If your event is going to have food, determine the type of food you want to serve and discuss catering options with local businesses to attain an estimate for food costs. Sponsorships with businesses in your community can help offset costs by offering goods, services, or financial support for your event. If the occasion calls for speakers or entertainers, try to find supporters who are willing to volunteer for your event. If you can't find volunteers, these special guests will also need to be accounted for in the budget.
Besides the physical needs you'll have to budget for, you'll also need to take into account any online tools and services needed for the time leading up to your event. Allocate funds for marketing your event to the public. Creating videos and social media posts can help you advertise, but if you're trying to reach a larger audience, you'll want to spend money on social media ads or other advertising to increase awareness. If your organization doesn't use email software often, you should also consider the costs of any email marketing tools you want to use for your event. Similarly, if any donation software you currently use doesn't include event software, adding an event fundraising platform to your budget will help your nonprofit collect registrations online and help your event run more smoothly on-site. Many fundraising tools will give you the option to upgrade your existing software offerings to include event registration, peer-to-peer events, and auctions.
Once you have an estimate for how much your event may cost, compare it to how much your organization can afford to spend to host the event. Determine the maximum amount your nonprofit can spend on each part of the event so you can choose the options that fit within your budget. If your event estimate is more than you can afford, you'll want to choose a different type of event or determine if any costs are unnecessary.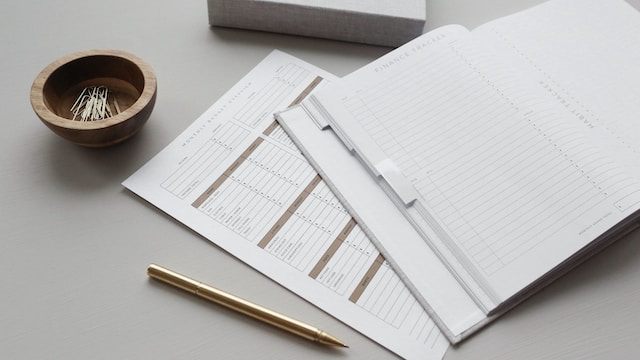 3. Find volunteers and sponsorships
Finding volunteers and sponsors is a vital part of nonprofit event planning. Start recruiting volunteers and sponsors early in your planning to prepare them for everything that needs to be done for your event. Don't overwhelm your staff with all the event responsibilities if there are tasks that could be handed off to volunteers. Volunteers can help your organization with things like setting up the event, running activities, and breaking the event space down afterwards. Decide what roles you will give to your volunteers and create a checklist of their responsibilities for the day of the event. Make sure to communicate that some of your volunteers will need to arrive at the event early to do prep work or stay late to pack everything up when your event is finished.
Sponsorships can save your organization money on hosting your event. Sponsors will often offer their goods or services for your event for free or at a discounted rate. Sponsors may offer food, printing, decorations, or even free advertising for your event. They may also offer a financial contribution to reduce the cost of your event. In exchange for their work or donation, you should offer sponsors something in exchange, like the opportunity to advertise their business at your event. If your event offers t-shirts, you could place your sponsors' logos on the back of the shirt. Or you can put up a banner or poster at the event venue. When you're searching for sponsorships, start with local businesses that your staff or volunteers have connections with to give you a foot in the door.
4. Decide who you want to attend
When you're planning a nonprofit event, you need to determine who you want to invite to your event. Most indoor venues will have a limit on how many people are allowed inside at a single time, so you'll want to figure out how many people you want at your event and decide on the type of donors that would be most interested in attending. Knowing your audience is an important part of nonprofit event planning. The first step to figuring out your target demographic is to look at what your current donor base looks like. Segment your donors by donation size, the type of campaign they participated in, and how often they donate. This will help you find the group of supporters that will be excited to both attend and donate to your event.
Once you've chosen your target demographic, you'll be able to plan and advertise your event in a way that engages the audience you want. For example, if you're hosting an auction, you'll want to reach out to supporters who have previously made larger gifts or those who have attended similar events in the past. Then, you could use this information to plan what channels to engage with the chosen audience on, what type of items they would bid on at your auction, and what big items to advertise in your pre-event communications.
5. Pick the venue
The next step in nonprofit event planning is to pick the venue for your occasion. When creating your budget, you researched the type of venue you would need for your event to get an estimate for your budget. This budget will decide which venues you should contact for more information. When researching the venues within your budget, there are a few things you should consider. One of the most important concerns when looking for a venue is if it can handle the number of guests you plan to host. When you're looking at occupancy limits, remember to factor in the volunteers and staff members you need to run the event—your guests won't be the only people in the room! For outdoor events like walkathons, search for areas that will fit your planned distance, will be safe for your donors, and be prepared to contact the city or local police for permission to use the area.
You also want to think about the location of your venue. If the location is out of the way, it could discourage supporters from attending. Similarly, a venue in a busy area may make it difficult for attendees to get to the event. Make your event as accessible as possible by picking a location that's convenient for your donors, factoring in variables like public transportation and parking options. If your event is in-person, consider adding a virtual aspect to your event, such as a livestream, to include supporters who may not be able to attend the function.
Another part of choosing your venue is to ensure the space fits the mood of your event. Decorations may be able to change the ambience of the space, but some locations may have permanent decor that doesn't fit with the event. Research what the venue is normally used for to determine if it would be a good match for your cause.
6. Produce a plan
During nonprofit event planning, you need to create a plan for the day of the event. Be as detailed as possible when creating your agenda, as it will function as the blueprint for your event. This plan should include a schedule covering everything from event setup to breakdown, as well as volunteer and staff responsibilities. Make sure to break down how long any activities, speakers, or entertainment will take and what will be happening during those time periods. For example, if you plan to have an icebreaker activity, write down how the icebreaker works and an estimate of how much time it will take up during the event.
While you want your plan to be as highly detailed as possible, remember that not every event will run perfectly. To guarantee your event will go smoothly, create backup plans for any unforeseen circumstances. Backup plans should include activity replacements, plans for tech issues, and substitutions for any callouts. This way, if something goes wrong, you'll already know how to fix it and keep your event running smoothly. While it may not go perfectly, your attendees will still appreciate your quick solutions that make it easy for them to sit back and enjoy their experience with your organization.
7. Advertise your event
Your nonprofit event planning should include a marketing plan to get the word out to people who will register for your event. Include multiple channels of communication to advertise your function but focus a portion of your efforts on the communication channels that your target demographic prefers. Use social media posts, emails, phone calls, and other methods of correspondence to let your supporters know about your upcoming event. However, if your target audience engages with email more than other forms of contact, make distinct appeals through your email campaigns to attract more of those donors.
For advertising on social media, create different types of posts about your event. For example, design an announcement post that you can pin to the top of your profile. Make sure to always include a link to your event registration in your social media posts. You can also post video clips of the venue or events from previous years to generate excitement around attendance. During and after the event, post photos and videos of your guests enjoying their time with your organization. Email announcements are a great place to expand on why your nonprofit is hosting an event and how attending will support your cause. Use phone calls and other communication methods to reach out to major donors and long-time supporters to make them feel important.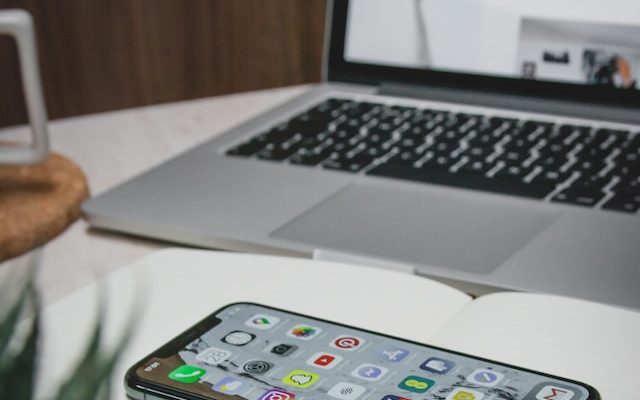 8. Thank your donors
Make sure your donors feel appreciated by thanking them before, during, and after the event. Thanking your supporters is crucial to successful nonprofit event planning. When donors register to attend, insert a quick thank you for RSVPing to the event, especially if the registration includes a donation. During the event, take a moment to acknowledge your guests and express your gratitude for their support of the work your organization does. You can show how important your supporters are to your organization by having someone higher up in your nonprofit make this announcement.
Within the two days following the event, send a thank you to everyone who attended or donated to your organization. It's important to send your appreciation as quickly as possible, otherwise it may feel like an afterthought to your supporters.
When sending your post-event acknowledgements, give updates on how successful your event was for your nonprofit. Let donors know what they helped accomplish and if your organization met any fundraising goals you may have set before the event. Offer your supporters ways to stay in contact with your nonprofit for future events like your organization's newsletters or a special mailing list. This is also a great time to ask attendees for feedback on your event. Inquire if they have any ideas or critiques that could help make future events even better!
9. Evaluate the event
The last step to nonprofit event planning is evaluating your event. Look at the original goals you set for your event and compare them to the actual results from the occasion. If your plan was effective, you can use it as a guide for your next gathering. There are a few questions you can ask to determine how successful your event was.
Did you meet all your goals?
Did you exceed your expectations?
How many people attended the event?
How many new donors did you reach?
Did attendees enjoy the event?
Did you reach a new donor base?
Once you've examined the outcome of the event, take the time to add or update any donor data gained from the event. Determine where attendees engaged with your organization the most from your event communications. Segment new donors by the type of donation they made and see how many signed up to give recurring gifts. Look at the feedback you received from your supporters and note any criticisms that could be improved for future events. After analyzing your new data, keep the tactics that worked well and figure out a strategy for any changes you should make for future events. These notes will be vital for making your next event even better.
Final Thoughts
Nonprofit event planning can be stressful, but there are plenty of ways to ensure your event will be a success. Once you've figured out why your organization wants to host your event, create your budget and plan for your target donor audience. You want your supporters to feel excited to connect with you and your cause. A compelling fundraiser can significantly increase your nonprofit's assets.