Nonprofit Funds Can Get Pretty Tight
Every organization wants to host a top-notch event, but sometimes lack of funding makes it difficult.These events are important because they bring in additional funding for the organization along with awareness within the community. It can be a catch-22, but not if it's planned out in advance with the right support system.
Running a fun and successful event IS possible, even for a small organization!
Have a clear and organized vision
You just decided to host an event, yay! What to do? Where to start? Have a plan. Set a date.
What is the goal of the event?
Many organizations will host events to raise money so they can help the community they serve better than before. Figure out whether it is for an internal reason, like updated equipment or facilities, or external, like a project or local cause.
Is there a theme?
Deciding on a theme for a fundraising event is the fun part—but understand that, while themes can be fun, the theme needs to align with the goal of the event. Make sure everything makes sense from a big-picture perspective. This will make the promotion part way easier down the line. With a good, appropriate theme, everything will start falling into place, even elements like your venue and catering options.
Alright, two major questions (date and theme) have been addressed. Let's get down to the nitty-gritty details that might seem daunting, but totally aren't.
Gather an efficient team
Decide who will be in on the planning process and make sure there is a set meeting date at least three times a month before the event. Constant communication ensures a smooth and structured overview of the event—you don't want to scramble a month before. Structure is the single most important aspect to beginning any event planning process. Planning 4-6 months ahead of time will guarantee that logistics can be solidified on time.
Having the right people on a team will make or break an event. Assemble employees that have a valuable skillset to coordinate and plan an event. Define roles immediately. Establish a leader (usually this is the CEO of the organization). Once a leader has been selected, make sure everyone else chosen to plan knows their role.
Helpful advice
From the start, create a playbook for the event. This play-by-play will include team members, meeting times, meeting topics, budget, and every single logistical detail. It can be kept up with as the planning process continues.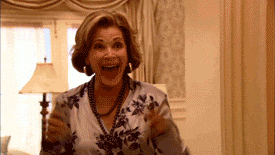 This is how excited you'll be if you avoid last-minute planning.
Build out a budget
Is this a gala that aims to raise a high dollar amount, or is the event a smaller production, like a peer-to-peer fundraiser hosted at a local facility? Once you determine the style of your event, you can set a solid budget. To point out the obvious, the event must pull in more revenue than what is spent hosting it. Set a realistic financial goal. Set the bar low initially but secretly aim for a higher figure.
With the fundraising goal set, it's time to focus on establishing goals, expectations, and budget.
Attendees: How many people should be invited to the event? If this is a large gala, the number here matters. Usually, the higher the number of attendees, the closer you are to reaching the fundraising goal. This is the time to secure sponsors as well. Ask the board of directors for assistance, they usually have great connections in the community. Use this to your advantage and let them pull some strings for you!
Venue: Depending on the type of event, this can range from affordable to expensive really fast. Plan accordingly, and plan far in advance to make sure the event isn't running into any other event at the same time.
Catering: The number of attendees and theme can help determine what type of food you'll serve. Whether the options are hors d'oeuvre or full course entrees, this is another element you must schedule advance. Take careful consideration that not everyone has the same food preference. Have options for those who do not eat meat as well, as well as options for people with food sensitivities or allergies.
Entertainment: There are so many possibilities for entertainment! Live bands, DJs, or a famous guest speaker can be the highlight of the event (besides great food, of course). Shop around and make sure this is booked in advance as well, so that when it comes time to promote the event, this can be a highlight in collateral material.
Marketing: Speaking of collateral material, this is also the time to decide what type of digital or physical promotions there will be. Formal invitations or online invites? Current donors only or open to the public? Once you settle on your marketing, invitations should be done 2 months out from the event so that guests have ample time to respond and make plans. In this industry, there are companies/people who have obligations for annual events, so marketing your event well and sending invitations early will ensure you get the best possible attendance.
Helpful advice
Make sure your organization's event is NOT another "obligation." Host something special that will leave a lasting impression that makes guests want to come back… and not because it makes them "look good."
Check the county's chamber calendars to make sure the date you want to host the event doesn't coincide with other major events.
Offer incentives that make the organization's event stand out from the others. This can be fun and creative, but there's plenty of room for tried-and-true methods. Silent auctions that include major gift baskets are something that are done quite often. It takes some time to secure the donated gift packages, but is isn't impossible with the right amount of planning! Make the decision to do it sooner rather than later.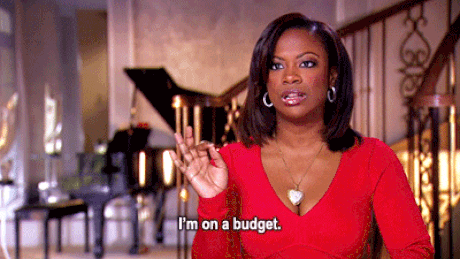 And make sure no one forgets it!
Promote the event
This goes without saying, but if the event isn't promoted, no one is going to know it exists. Before any invites are sent, this event needs to be on the organization's website and social media.
Let's backtrack to the part about sponsors. This will be an important part of promoting the event. If you have notable sponsors, people are more likely to want to attend. This is especially true if your event is sponsored by local businesses, restaurants, or major companies. Sponsors will send their logos to use on all event material, such as invitations, website banners, and social media.
Email
An oldie but a goodie! Even if it only includes a date, time, and venue, send out an email blast to clients regarding the event. A teaser like this will keep potential guests interested and wanting to know more. Set up a campaign that keeps followers updated as plans solidify. Email is the first line of communication, way before social or website.
Social Media
Be creative! After invitations are sent out, create an event page on Facebook. People can follow the event page and keep up with any changes that might happen. Followers will even be able to interact and ask questions. Set aside funds to boost posts and advertise the event. Don't go post-crazy though. Bogging down peoples' feeds gets annoying fast!
Post twice a day a week out from the event to make sure stragglers have a chance to purchase tickets.
Helpful advice
Hashtags — they work!
You've seen weddings and baby showers with fun hashtags, right? Create a unique hashtag for the event so that people can follow the event on handles such as Twitter and Instagram. It will be super beneficial for those that take pictures documenting the fun they had at your event afterwards as well. Make sure guests know to hashtag the pictures so everyone can see.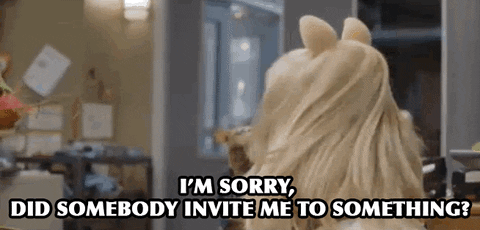 Don't leave people wondering-keep promoting.
It's show time
You did it—the event came together beautifully, and you (hopefully) met the fundraising goal!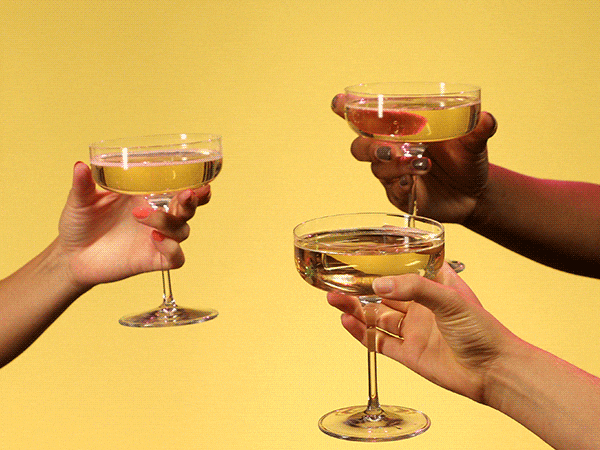 With the right event software or planning committee, fundraising events aren't so intimidating after all.
You're done with your event! This isn't the end though!
Thank contributors
Those who attended the event haven't been properly thanked for their contribution yet. If you take anything away from this article, let it be this part:
Make sure a thank you letter goes out to every person that attended the event. Not only do they feel like their time and contribution mattered to your organization, they'll also be more likely to support you again in the future. Donors are an organization's heartbeat. Focus on thanking your donor, telling them they made a difference, and making them feel like a hero for helping. That's it. Maintain a relationship with donors and share with them specific details of how their money helped the cause they contributed to.
Happy Fundraising!
It sounds like a whirlwind, but it's not. It's easy with the right amount of time and team work. After the first event, you'll be able to identify any short comings as well as successes. Take time to reflect on what worked and what didn't work. Qgiv is here to help with any online fundraising and event registrations your organization will need; check it out here!