It's that time of year to start your 2023 GivingTuesday prep! GivingTuesday is quickly approaching, meaning a big day of fundraising for nonprofits like yours. Created in November of 2012, GivingTuesday is a global movement to inspire generosity around the world. Many organizations use GivingTuesday as a social media campaign to increase fundraising and spread awareness for their cause.
Before November rolls around, you need to prepare your organization for the big day and set your GivingTuesday goals. If you participated in GivingTuesday last year, analyze the data you gathered to help you plan for this year. Once you know what worked and what didn't, you can start looking at the current trends in fundraising to create the best GivingTuesday campaign to maximize your donor acquisition and retention.
Use these 10 tips to kickstart your GivingTuesday prep!
Start campaigning for GivingTuesday in advance
GivingTuesday is a great opportunity for your organization to spread awareness about your cause and reach more potential donors with a targeted campaign. With the holidays and the end of the year coming up, many people are more inspired to give back to their communities, so you don't want to go into the giving day unprepared. Start your GivingTuesday prep early to increase the excitement surrounding the day.
Because a lot of GivingTuesday promotion takes place on social media, consider using different platforms' paid ads options to boost your campaign before the day arrives. A tiered ad campaign can help hype your donors and get them into a giving mindset. Begin your campaign with ads to increase awareness about your organization and the work you do in October.
In early November, follow those ads with a campaign that reminds your donors that GivingTuesday is coming up. Then, post ads that provide your supporters with a donation button starting the day before GivingTuesday. These social media ads will help prepare your donors for the upcoming giving day and give you a chance to show more people the good your organization does for your community.
Take advantage of ChatGPT and AI
With the rise of AI like ChatGPT, you can utilize these new technologies to increase your organization's efficiency. ChatGPT can help you jumpstart your GivingTuesday prep by creating communication templates based on prompts you type in. The more specific prompt you provide the AI, the better template it can give to you. This can help you develop an email campaign for your GivingTuesday.
Type in non-sensitive information about your organization and ask ChatGPT to create a short email template to send to your donors. Once the email template is generated, insert your nonprofit's details in the places provided by the template and double-check the email for any grammatical errors. Preparing your emails ahead of time will allow you to schedule out your GivingTuesday email campaign in advance.
Shift how you utilize social media
Social media is constantly shifting, so when you're starting your GivingTuesday prep, take the time to research which social platforms will work best for your organization. Different platforms have unique audiences and trends for you to use to your advantage. Incorporate multiple platforms to reach as many potential donors as possible, including new and changing platforms. While you may be more familiar with Facebook and Instagram, TikTok and Threads have both increased in popularity and are great platforms for reaching younger audiences. X, formally Twitter, has also had a lot of changes that may affect your strategy for the platform.
One way to engage with your donors on social media for GivingTuesday is to create a hashtag challenge for people to participate and tag you in. A simple photo or video challenge also provides your supporters who aren't able to donate with a way to help your organization by spreading awareness while also making the holiday more engaging for your donors. Use the GivingTuesday hashtag along with hashtags relevant to your cause to boost your challenge's visibility.
Use GivingTuesday for donor acquisition
Current research from the Fundraising Effectiveness Project shows that both donor acquisition and donations have decreased in the past year due, in part, to the rise of inflation. Despite this, GivingTuesday's Look Back report shows that GivingTuesday provides a donor acquisition growth rate that is 4.4x higher than the rest of the year and leads to higher donor retention as well. Because of the increase in donations, GivingTuesday is a great opportunity for your organization to boost your acquisition metrics. Look into your nonprofit's donor data to find which fundraising elements have worked best for you and implement similar elements into your GivingTuesday campaign.
To maximize your donor acquisition on GivingTuesday, figure out the best time for your organization to post about your campaign. According to 2022 data from Qgiv's platform, the largest donor transaction amounts accrued between 10 am to 1 pm. For analytics specific to your organization, look at your social media platform's analytics to discover when your organization gets the most interaction on each platform.
Offer recurring giving plans
While acquiring new donors is important, GivingTuesday can help you retain donors as well. Recurring donations provide your organization with a stable source of income without you having to constantly recruit new donors. By offering recurring giving plans on GivingTuesday, you'll keep new donors in frequent contact with your organization, keeping you top of mind when they're feeling generous. Recurring donations also keep your donors in the habit of giving, making them more likely to donate to your organization for other projects.
According to our Sustainability Giving Report, recurring donors have the highest retention rates because it allows them to break up a larger donation into more affordable chunks. This is especially important during times of high inflation, as many people cut back on their spending, especially right before the holiday season. A $10 monthly donation is often more doable than $100 at one time while giving both you and your donor the stability you need.  
Turn GivingTuesday into a network peer-to-peer fundraiser
While GivingTuesday already increases new donors for your organization, further grow your donor base by turning GivingTuesday into a peer-to-peer fundraiser. Peer-to-peer recruits around 300 new donors on average, according to data pulled from Qgiv, which makes it the perfect pair for GivingTuesday. Since the giving day is already heavily focused on social media, host a network peer-to-peer campaign and have participants post your GivingTuesday fundraiser to their personal social networks.
Use peer-to-peer fundraising software to invite your current donors, volunteers, and supporters to register as ambassadors for your organization. Once registered, your ambassadors can create their own fundraising pages to share the story of their connection with your cause and how you aid your community, creating a personal connection between potential donors and your nonprofit. You can even offer your ambassadors customizable templates for their social media posts about your campaign.
Host a live stream with your fundraising thermometer
When starting your GivingTuesday prep, consider options to make your campaign more engaging for your donors. With a heavy focus on social media, GivingTuesday can seem unexciting to your supporters. An easy way to make your campaign more engaging is to live stream the day of. Live streaming has increased in popularity over the years, especially on social media platforms like Facebook, Instagram, and TikTok. These platforms offer your organization a simple way to connect with your audience and allow them to ask questions about your cause on GivingTuesday. Or you can play games to interact with and entertain your supporters for the day.
Live streams are also great for showing your progress towards your fundraising goal in real time by keeping your fundraising thermometer on-screen during the stream. Fundraising thermometers show your donors how well they've done fundraising and create a sense of urgency by giving a visual example of how close you are to your goal. Either keep a camera on your digital thermometer or set up a physical thermometer your organization can fill in on screen.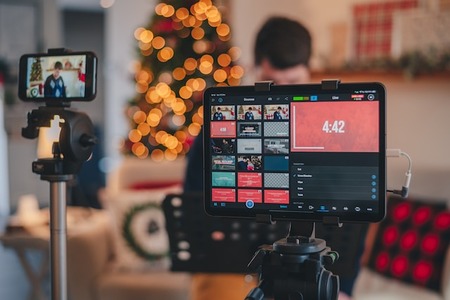 Create an in-person event during GivingTuesday
GivingTuesday doesn't have to be solely online, and an in-person event helps you engage with your donors and form lasting connections. Hosting an in-person event during GivingTuesday could help you stand out from other organizations while providing your supporters with the option to help your nonprofit in a different way by giving in-kind donations and becoming volunteers on GivingTuesday.
Many younger supporters may not feel financially stable enough yet to make monetary donations, so volunteering helps your organization engage with them at their level. By starting a relationship with these supporters before they can donate, you establish a mutual connection with them that you can call upon when they can give financially. The bonds you forge with younger supporters can help encourage them to become recurring donors in the future.
Provide digital wallet donation options
Since 2020, digital wallets have been on the rise worldwide as a convenient payment method. Your donors are more likely to complete their transaction if your donation form makes giving as quick and easy as possible, and digital wallets are a great way to speed up your donation process. Providing a digital wallet option on your donation forms allows your donors to give with the click of a button instead of having them fill out all their payment information manually.
Apple Pay is one of the top digital wallets in the United States, with over 50 million users in the country. Nonprofits can be approved to use Apple Pay with Candid's Bronze Seal of Transparency or higher and integrate the digital wallet option into their donation forms to make donating on GivingTuesday as simple as possible.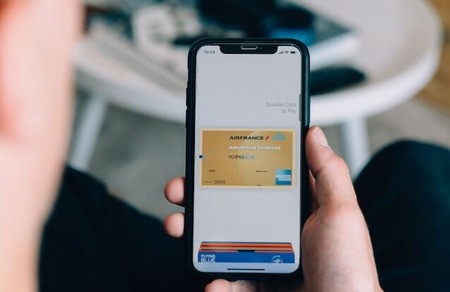 Develop your retention and stewardship plan before GivingTuesday
A key aspect of your GivingTuesday prep should be your plans to steward and retain the new donors you gain from the holiday. With campaigns for the end of the year coming up, your stewardship for GivingTuesday needs to occur before you start asking for donations to close out the year. Thank your donors within two days of their donation for GivingTuesday and show the impact those funds will make on your cause before you put your next campaign into action.
Stewardship helps you retain your first-time donors and helps motivate them to give again. With so many new donors from GivingTuesday, it's important to have a detailed plan in place to keep them connected to your organization. Retaining donors saves you money in the long run, as it costs 10 to 20 times more to recruit new donors than it does to extend a previous donor's support. Without a donor retention plan in place, you could be losing out on some of the money you gain from GivingTuesday.
Final Thoughts
GivingTuesday inspires people to do good by helping organizations like yours change the world. These 10 GivingTuesday prep tips can help you increase the amount of new donors your organization gains and retains on the holiday. By engaging with your supporters both online and offline, you can motivate your community to aid your cause by encouraging them to donate and volunteer with your nonprofit.