As the COVID-19 vaccine rolls out across the globe, it's tempting to let things return to "normal" a little early. But social distancing in general is still the top priority, which means nonprofits will need to get creative when planning their fundraising events.
If you're looking for fundraising event ideas that will be fun (and safe!) for your supporters, you're in the right place! Here are 7 ideas to get you started.
Host a Staggered Race
Races are kind of staggered just by their nature; as the race goes on, people spread out. But starting lines tend to be crowded, and people tend to be clumped up together at the start of a race—combine that proximity with heavy breathing (especially if you're not a runner, like me), and you've got a recipe for disaster. Or at least a recipe for COVID-19 transmission.
Mitigate risks by spacing out your runners. Divide registrants into heats, then have each runner start their run on their own. Give them a minute or so to make some headway, then let the next person start. Think of it as a wedding procession; a bridesmaid starts down the aisle, there's a long pause, and then the next one starts.
This kind of event takes lots of extra time and planning, so it may be best for small races. You'll need to arrange closing running routes for longer periods of times, and timing runners can be tricky (you'll probably want to use chip timing instead of having one universal timer for everyone). If you're using Qgiv's peer-to-peer platform for registration, you can place registration limits on your classifications to keep the number of race registrations and heat sizes at a manageable level. Staggering start times for a large race is a monumental task; if you're looking at a race with hundreds or thousands of registrants, you may want to consider using another tactic.
Run a Virtual Race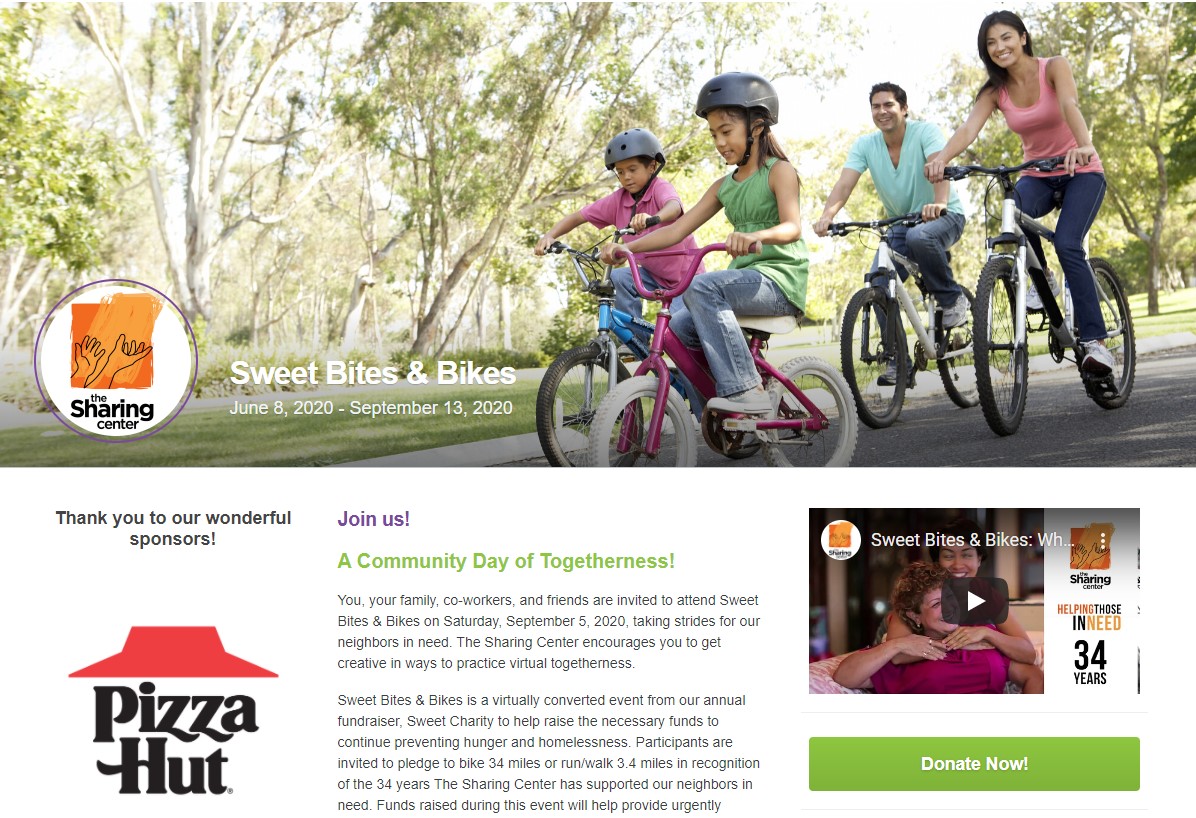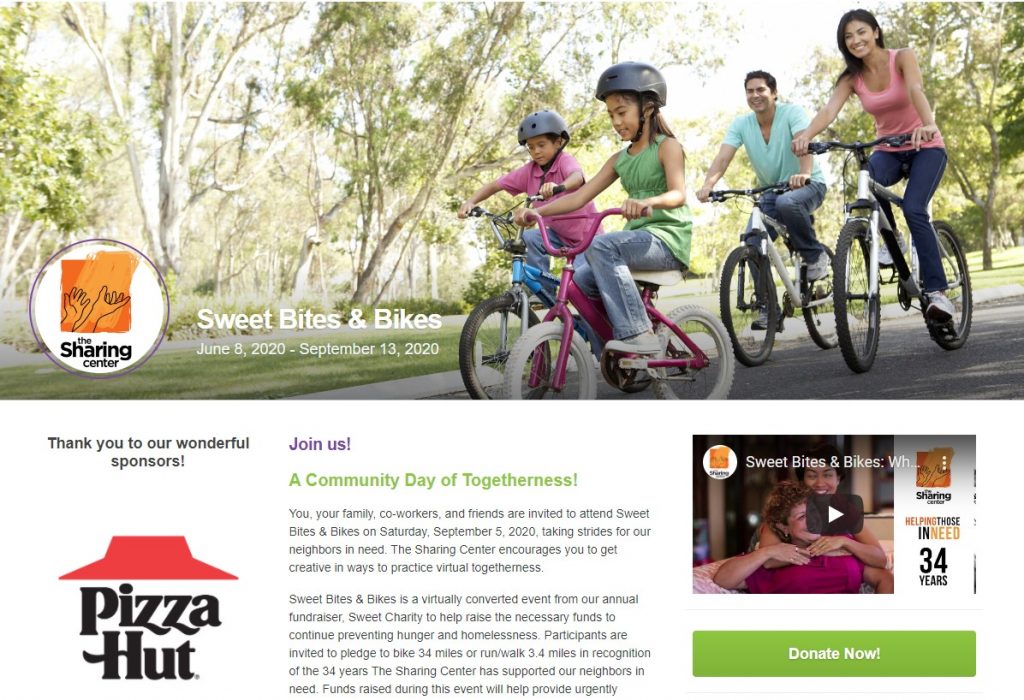 Virtual races are a fantastic alternative to in-person races with staggered start times. Instead of organizing participants into heats and overseeing the spacing between racers, participants run their own route on their own time. They can record and share their run details using a service like MapMyRun or Strava, so you can even give awards!
This is also a fun tactic if you're not running a competitive race. Lots of nonprofits are flexing their creative muscles and encouraging people to participate however they want. One nonprofit marked its 34th anniversary by asking their supporters run 3.4 miles, bike 34 miles, swim 34 laps—you get the idea. Another nonprofit did something similar; they asked people to donate $29, run 2.9 miles, and invite others to get involved. One homebound participant got involved without ever leaving the house; he climbed 29 flights of stairs!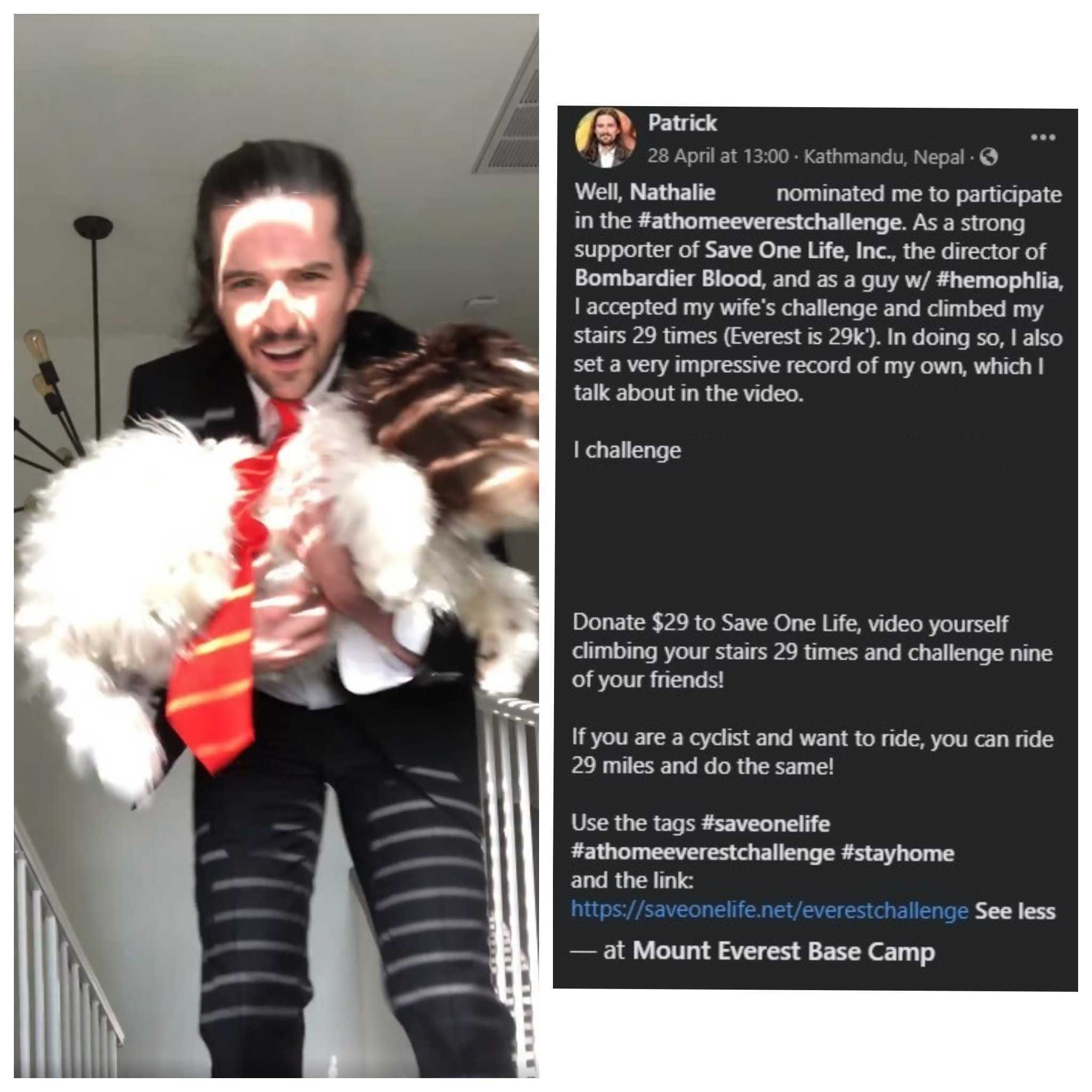 Try an Open Air Fundraising Event
If you have the space, try exploring the idea of open air events. Small maker's markets, community movie nights, exercise classes, arts performances, and other activities can be held safely if you're willing to do a little extra planning.
When you're planning these events, make sure to follow healthy practices:
Keep it outside!
Provide ample space for (and enforce!) social distancing
Require masks
Have lots of hand sanitizer available
Limit events to include only materials that won't be handled by multiple people or encourage bunching (example: have handouts instead of posted signage so people don't congregate around your signs)
Running a safe open-air event will take creativity and planning, but they can be a fun way for donors to support you while getting out of the house. Break out your thinking cap, roll up your sleeves, and find a way to (safely) connect with your supporters.
Host a Driving Range Fundraising Event
At the surface, golf tournaments can look pretty safe. Right? What sport is more spread out than golf? Like… ultra-marathons, maybe? But tournaments get trickier the longer you think about them. Unless you want to spring to get every individual golfer their own golf cart, participants will have to squish together to make it to the next hole even if they're spreading out on the green.
You can scratch the golf itch by putting together a driving range event. Participants can easily stay far away from each other without worrying about golf carts and knots of people at different holes. It's also a fun way to engage supporters who aren't golfers!
If you decide to go this route, here are some ways to keep it safe and fun:
Remember the three key elements to a safe event: social distancing, masks, and hand sanitizer
Avoid community equipment—provide each participant with their own clubs and balls
Provide sanitizing wipes people can use in the event that they do need to share equipment
Try asking participants to raise money on your behalf through a peer-to-peer event and sell sponsorships just as you would for a traditional golf tournament. You can offer golf-related prizes (longest drive, closest to a flag, etc.) along with prizes for top fundraisers. Supplement your driving range event with raffles, silent auctions, and other safe activities.
Explore Streaming Performances
If you're an arts-focused nonprofit that depends on performances or gallery openings for your revenue, now is a particularly tough time. Some of your programs may lend themselves well to open air events like the ones we discussed above. But, if they don't, try exploring streaming your performances. Plays might be a little awkward, but you could stream a monologue or dialogue. There are tons of cool ways to stream musical acts—if you're looking for inspiration, check out NPR's "Tiny Desk at Home" series on YouTube! You could also do a virtual tour of a gallery or art exhibit.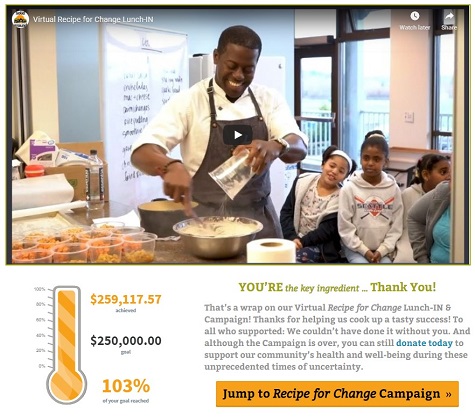 Some arts organizations have membership programs that come with exclusive perks for supporters. You may not be able to host in-person gallery openings or lectures with artists and curators, but you can offer exclusive invitations to streaming tours or artist interviews. If you're an arts organization, try scheduling interviews with musicians, actors, dancers, and other performers that are open only to your members. That way, your members will get some value for their membership fee and are less likely to suspend their membership until the pandemic is over.
Organize a Virtual Auction
I love a good silent auction. Give me some rows of tables piled high with ruffly gift baskets and I'll spend all night looking at them. Throw in the occasional passed tray of hors d'oeuvres and I'm good for hours.
Now, though, the idea of crowding around a table full of items or jostling with people as we each try to fill out our respective bid sheets gives me the willies. Silent auctions are fun, but they don't lend themselves well to social distancing precautions.
You don't have to give up your silent auction. Instead, make it digital! Let donors bid on items from their homes while you stream entertainment or live auctions.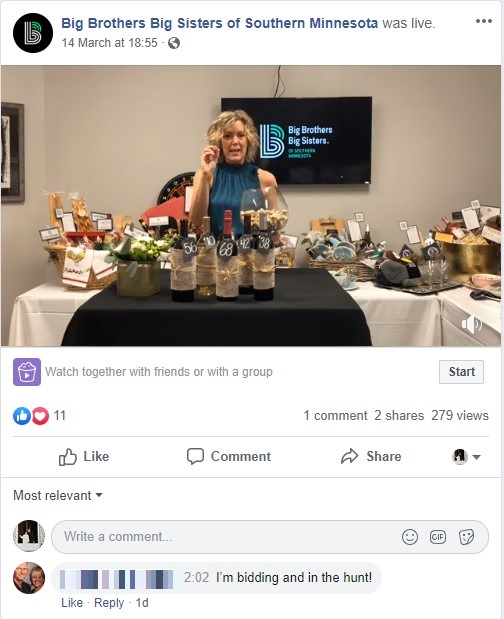 Sound interesting? Here are some tips for making your virtual auction as successful as possible:
As you collect items for your auction, highlight the best ones on your social channels to get your supporters hyped about what will be up for auction
A day or two before the event, send auction registrants a catalog of all auction items you'll have available. A quick page on your website, a PowerPoint presentation or .PDF, or a document in Google Drive are all great ways to share this! If you're using Qgiv to host your silent auction, you can send a link to your Items page so guests can browse your auction items ahead of bidding.
Give participants a way to interact with each other! Half the fun of a silent auction is watching or participating in the friendly bid wars that spring up around popular items. Encourage supporters to host their own Zoom parties (or in-person parties with their household or COVID-19 bubble) so they can have fun while they participate. You can also stream entertainment and encourage interaction over your streaming service or by using a special social media hashtag for your event.
COVID-19 doesn't mean you have to cancel your silent auction. It just means you need to adjust a little! It's totally possible to have a successful virtual auction—check out this write-up of how Qgiv client Big Brothers Big Sisters of Southern Minnesota converted a silent auction from an in-person event to a successful virtual event in 24 hours.
Run a Supply Drive
Supply drives are a time-honored fundraising event that are popular with all kinds of nonprofits. Whether you're gathering shelf-stable food for your food pantry or collecting school supplies for students, a good old-fashioned drive is a great way to get what you need. But COVID-19 makes running a supply drive a little tricky. Have a process for taking in-kind donations in person, set up an online "store," or let people shop your Amazon Wish List.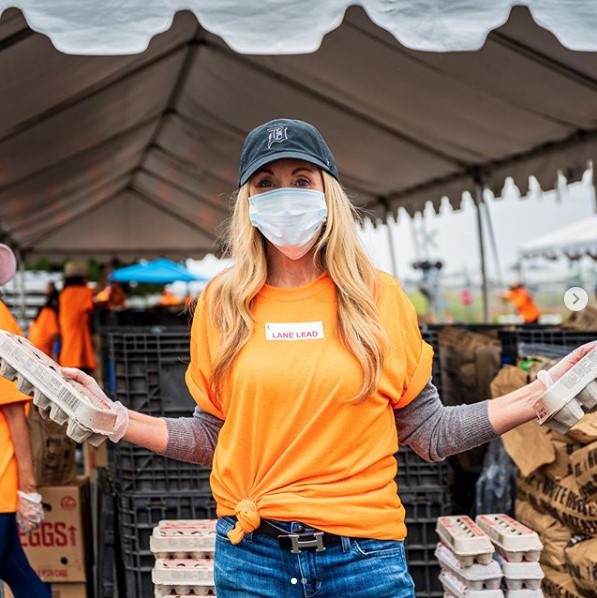 In-Person Supply Drives
If you take in-kind donations, you'll want to have a plan for accepting those gifts safely. Have a plan for drop-off or pickup, make sure volunteers have adequate PPE, and keep cleaning supplies handy so you can keep things clean. Be sure you communicate your plan with your donors! We know donors are most likely to give if they know what to expect. Tell your donors ahead of time if you have drive-through drop-offs, home pickup, limited lobby hours, mask requirements, or other safeguards in place. They'll appreciate the transparency and will feel more comfortable donating.
Amazon Wish List Supply Drives
Amazon wish lists are a useful way to supplement (or replace) traditional in-person supply drives. Instead of buying supplies and dropping them off at a collection point, they can hop on Amazon, choose some items from your wish list, and ship them directly to you—they don't even have to leave the house, which is a huge advantage during a health crisis! There's also the advantage of familiarity—if the memes that have been circulating online are any indication, your donors are already very familiar with buying things online. They're already shopping on Amazon, and supporting you only takes one or two extra clicks. There's also the advantage of being able to ask for exactly what you need, which means fewer oddball drop-offs of supplies you can't (or shouldn't) use. No more donations of expired canned food, weird home decor, or broken items. Woohoo!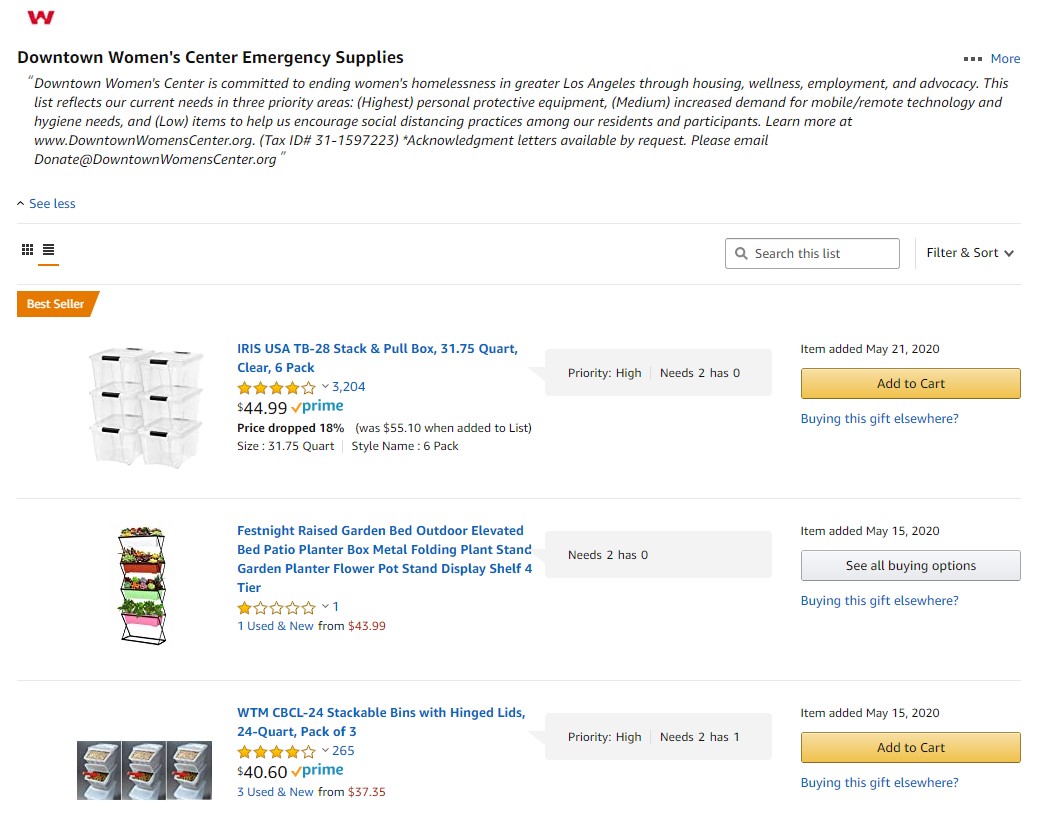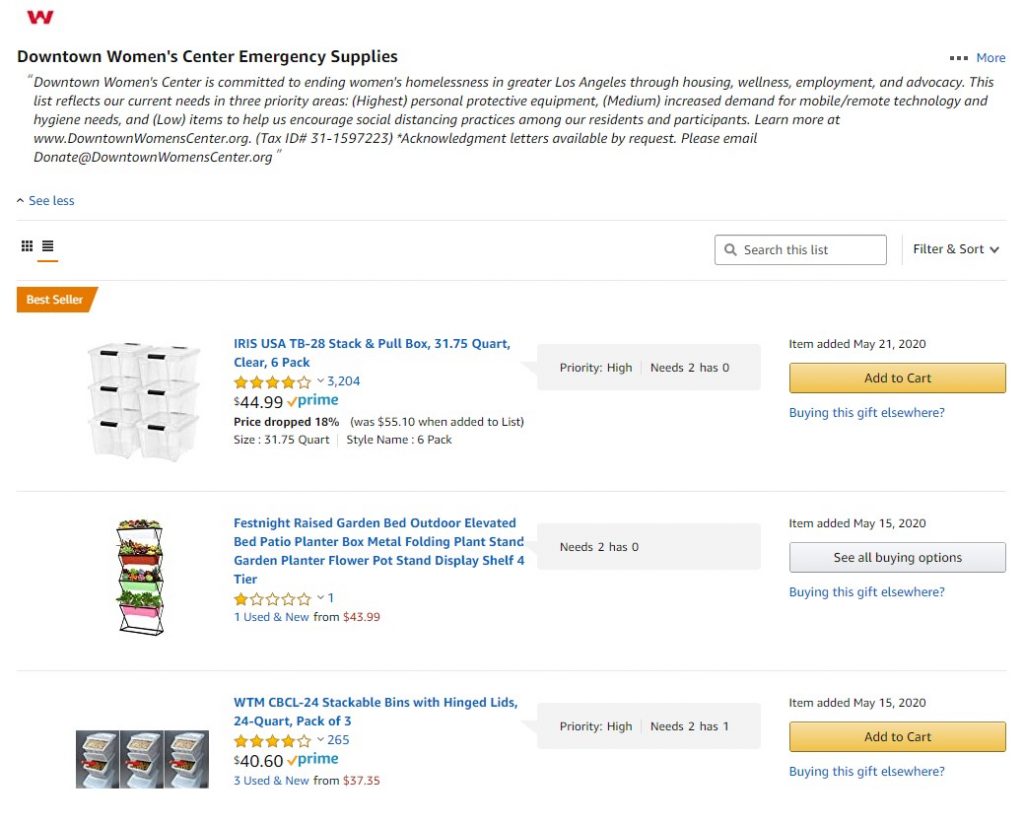 Virtual Supply Drives
You could also follow the example of The Sharing Center, which set up a virtual food pantry. On their form, they helped donors visualize what each donation amount could accomplish. $20 could pay for a case of canned food, $100 could buy a cart full of groceries, etc. They made it clear to their donors that their gifts would be used to buy what they most needed, but the visualization helped donors decide how much to give.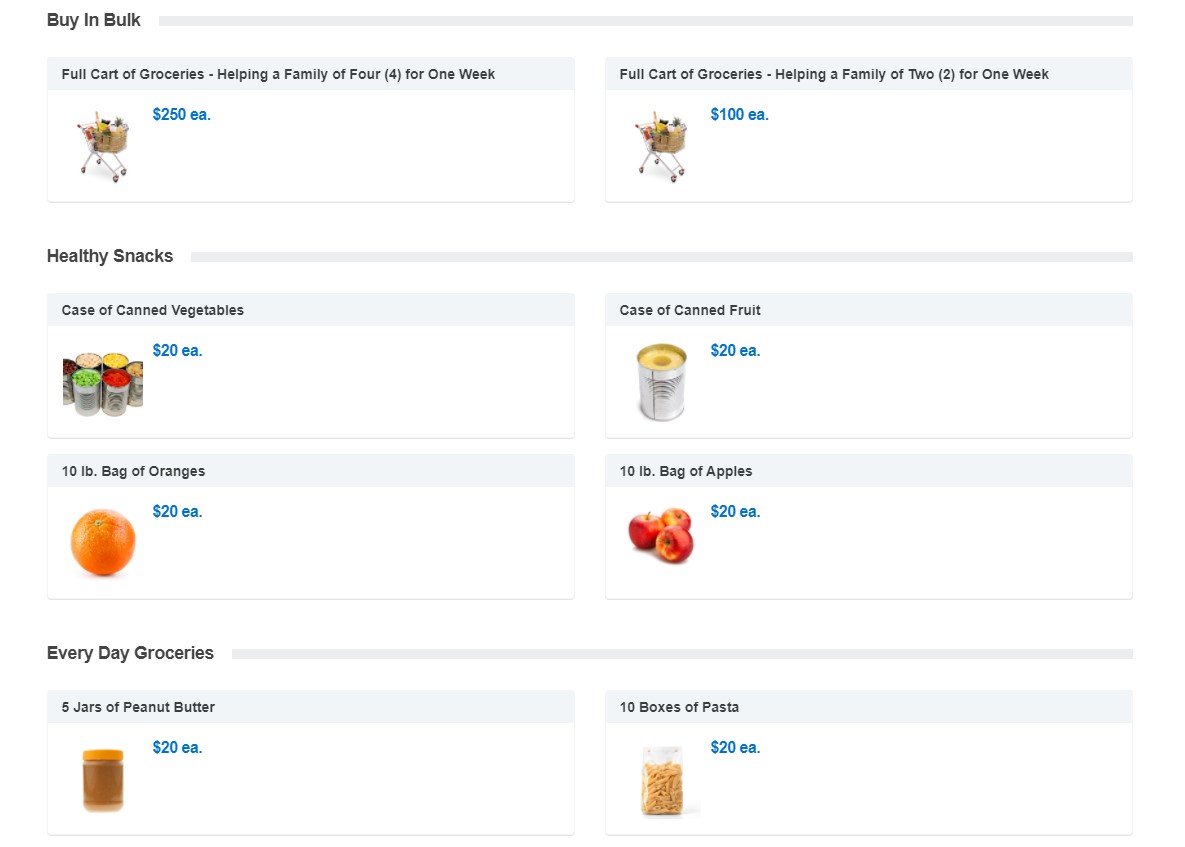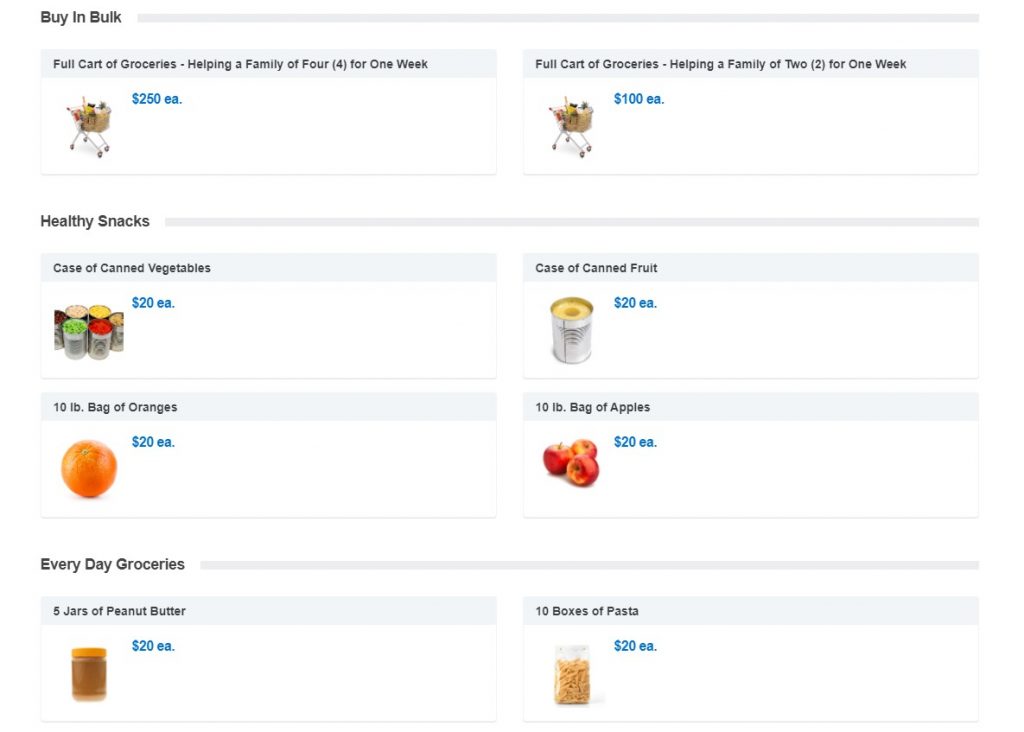 Tips for Running Safe a (but Fun!) Fundraising Event
Regardless of your event type, you need to take precautions that will keep staff, volunteers, and participants healthy. Here are some ways to keep everyone safe while you raise money to support your cause!
Communicate early and thoroughly
Everyone should know what to expect from your event before they get there. If they're participating remotely, they should know how to interact with you. Communicate early and regularly so people can prepare themselves! Late or inadequate communication will discourage people from getting involved.
Require masks
Nobody likes wearing masks, but nobody likes getting COVID-19, either. Staff, volunteers, and participants should always be masked up when they're interacting with each other in person.
Enforce social distancing
Do everything you can to enforce social distancing! Staff and volunteers should be expected to keep their distance and stay safe for two reasons. One, it keeps them healthy! They're an important part of your work, so prioritize keeping them healthy. And, two, it sets a good example for participants. Telling people to stay safely separated is more effective when staff are leading by example.
Spread out
Give people room to spread out. You can't enforce social distancing if there isn't room for people to stay safely spaced out! Make sure you have adequate room at your event venue for everyone to stay spaced out.
Have a sanitizing protocol in place
Create and implement a sanitizing schedule. Any common areas (like bathrooms, hand rails, etc.) should be regularly cleaned. Make sure staff and volunteers know who needs to do what and at what point! While printing out a sanitization schedule seems like a lot of work, it's better than having people forget to clean communal surfaces or assume that someone else will handle it.
Offer virtual options
You could create the safest, most socially-distant event of all time and you'd still have people decide not to attend. People want to stay safe and keep their friends and families healthy! No matter what style of event you choose, be sure those supporters have a way to get involved virtually. You'll engage more people and raise more money if you do. You can learn more about setting up these types if hybrid events in this guide!
Make sure volunteers are on the same page
In the weeks and days leading up to your event, stay in touch with your volunteers and keep them up to date on what to expect at your event. Anything you can do to make sure everyone knows what to do (and when to do it!) will help your event run smoothly, keep stress to a minimum, and keep your volunteers happy and healthy.
Offer virtual support
Not all of your supporters will be familiar with virtual events. Be ready to help people figure out how to use MapMyRun, bid on an auction item remotely, or find your Amazon wish list. Set up a point person who can handle any questions or troubleshoot any issues that arise during your event. Your donors will appreciate your foresight and support!
Closing
When COVID-19 started disrupting nonprofit fundraising, nonprofits all over the country (and the world!) adapted. We're coming up on a year of the "new normal," and it can be tempting to relax a little. But we're so close to a finish line! Vaccines are rolling out around the world, giving us all hope that things can return to normal in the coming months. Now's not the time to let our guard down! Stay safe now so we can celebrate together later this year.
Whether you're running a hybrid peer-to-peer 5k, a virtual silent auction, a virtual food pantry, or other kind of event, we've got the tools you need to make it a success. We'd love to show you how we can help. Schedule a personal demo of our tools to tell us your goals and learn how we can help you meet them!