Raising funds for nonprofit organizations is both an art and a science. From knowing your target audiences to getting them to donate, there's a lot you need to know as a fundraiser. This blog post will cover various strategies your organization can employ to raise crucial funds for your nonprofit organization.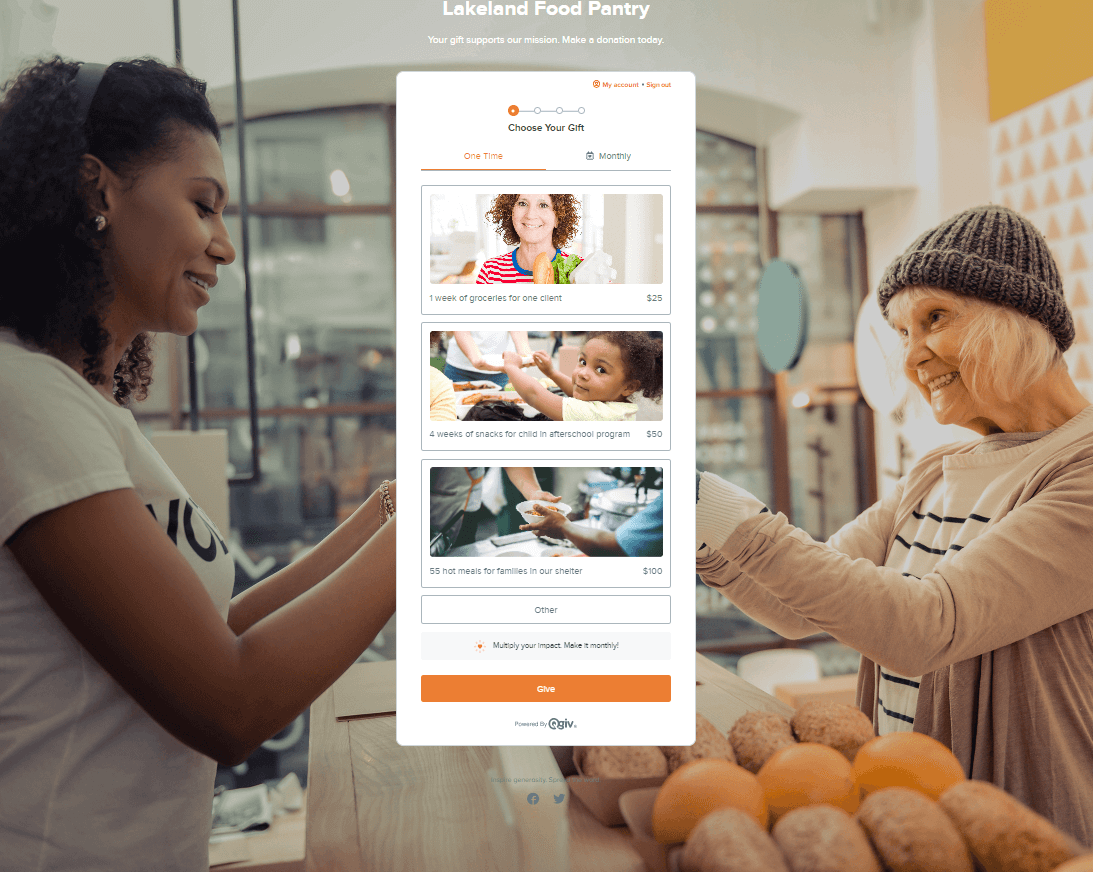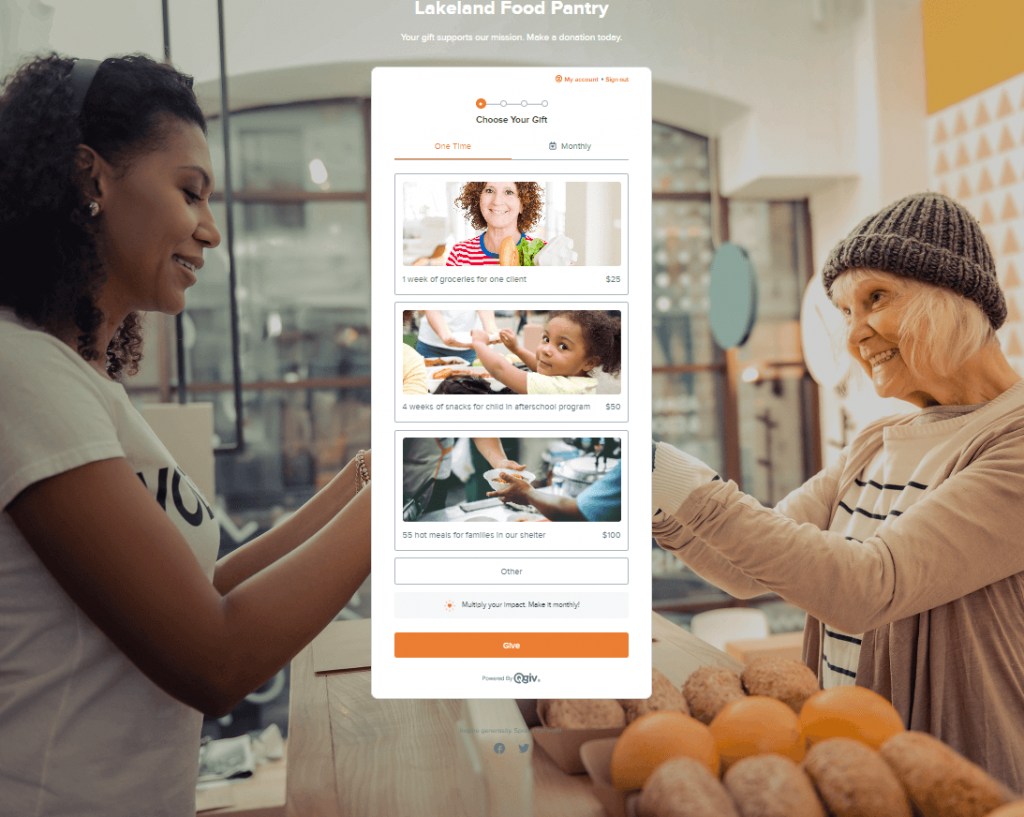 1. Create an eye-catching donation form
Your donation form is an opportunity to create a great first impression for people just discovering your nonprofit organization. Not only that, but it makes it possible for you to accept credit card and eCheck donations without services like PayPal. This gives you greater control over your nonprofit's finances. But how do you create an effective, eye-catching donation form?
First, make sure that your online donation form includes your branding. If you want to raise money for your nonprofit, it helps to reassure would-be supporters that they're giving to the right organization. Once your logo is applied to your donation form and it reflects your organization's color scheme, you can then focus on adding images that show the impact your donors are making. This adds visual interest while also illustrating why supporting your nonprofit is so important.
Next, pay attention to the text on your online donation form. If you can, add impact statements alongside your donation amounts so people understand what you can do with donations at each giving level.
Finally, while it sounds like you need to add a lot to your donation form, you really don't need to pack it with information. Instead, keep it simple and streamlined so that the visual and text elements shine and do the talking for you.
2. Steward donors with an email campaign
Once you've got your donation form created, you can entice donors to use your donation form with an email campaign. But it's not as simple as writing an email and plopping a link into it. For the most effective email marketing, you want to tailor your emails to your audience. This requires segmenting your donor database into audiences based on their area of interest and giving levels. You can even send different donors to different online donation forms that correspond with each donor's interests. 
Next, craft the email. You'll want to use an email service provider like Mailchimp or Constant Contact to make designing your emails a breeze. Most successful email service providers have a drag-and-drop editor that makes it easy to produce eye-catching emails without needing to know how to code.
When creating your email, be sure to include images and text that resonate, or even match, what is on your online donation form. This way, you can reassure your donors that they're giving to the right campaign and making the difference they intend to. Go the extra mile by personalizing the email so that your supporters know you're talking to them. Show them how well you know them to encourage them to give to your nonprofit.
Then, choose a time to send the email. If you've sent emails to supporters in the past, pay attention to what dates and times resulted in the most opens and click-throughs. Your data will let you know when the most effective times to send your appeal are. Schedule your email for an effective time for the best results.
Finally, be sure to write a winning subject line. Your subject line is the first impression your supporters will have of your campaign. Keep it interesting and start with an attention-grabbing subject line that either asks a question or encourages opens by creating intrigue.
3. Encourage donors to take part in fundraising events
Another great way to raise money for nonprofits is to host fundraising events. A fundraising event can be a great way to kick off a campaign or raise funds quickly for a program or service that you need to fund. They can also be great contributors to your year-round fundraising plan. But how do you host a winning fundraising event?
Start planning your event by selecting an event committee. Put together a group of people who are passionate about making your fundraising event a success. Your event committee can consist of board members, staff, and volunteers from your nonprofit organization. Use everyone's expertise to plan and execute your fundraising event.
Once you have your event committee in place, start recruiting the volunteers that will help with your event. Your volunteers are the workforce that will make your fundraising event successful. Be sure to assign them roles based on their skills and interests and train them on their jobs ahead of the event.
Next, determine what resources you'll need for a successful fundraising event. What you need will depend on what type of event you're hosting. A 5K will require different materials than a fundraising gala. It helps to make a list of the technology and other resources you'll need to make your fundraising event successful.
Finally, create a communications strategy to reach donors and communicate about your fundraising event. You want your supporters to come out and actually support you. The best way is to personally invite them and then follow up so that they don't forget about your upcoming event. This is a great opportunity to build excitement for your fundraiser.
Need help organizing your fundraising event? Check out these event planning tips and download the event planner template to make the process easier.
4. Get supporters to fundraise on your behalf with peer-to-peer fundraising
A great fundraising event strategy that you can employ is peer-to-peer fundraising. With peer-to-peer fundraising, you can encourage your supporters to raise funds on your behalf. They can reach out to friends and family and ask them to give to their peer-to-peer participant fundraising pages, or even go the extra mile and get sponsored by their employer to participate in your peer-to-peer fundraising event.
But how does peer-to-peer fundraising work?
To get started with peer-to-peer fundraising, it's important to have a fundraising goal in mind. You'll want to set a fundraising goal and use a fundraising thermometer to represent this goal. Why use a fundraising thermometer? They've been proven to encourage more donations by providing a visual representation of goal amounts so that peer-to-peer participants can see their fundraising progress and feel good about reaching a goal.
Once you've got your goal set, you need to recruit the supporters who will volunteer their time and effort to fundraising on your behalf. You can reach out to volunteers, supporters, staff, and board members and encourage them to take part in the event by raising funds for your nonprofit.
It helps to provide fundraisers with helpful resources to make asking for donations easier. Remember, unlike you, your peer-to-peer fundraisers aren't fundraising professionals. They're volunteering to raise funds because they care about your cause. Their passion is great, but it doesn't automatically make them fundraising experts. Instead, provide them with information about your nonprofit, instructions on how to make an effective ask, or even write up a script they can follow to communicate with their networks and raise funds on behalf of your nonprofit. Your goal should be making life easier for those who are supporting your peer-to-peer event.
Finally, your supporters will begin fundraising on your behalf. While they fundraise, your job is to support their efforts and report on your fundraising progress. Let supporters know when you reach major fundraising milestones as you work toward your overall fundraising goal.
Want to host a peer-to-peer fundraising event but aren't sure how to be successful? Download our peer-to-peer event success toolkit for tons of tips and resources that make peer-to-peer fundraising easier.
5. Reach donors where they are – on their phones!
Another strategy you can use to reach supporters is text fundraising. Mobile giving makes it easy to reach your donors on the devices they carry with them everywhere. What makes text fundraising so great? Statistics show that 98% of text messages are opened within the first five minutes. And with open rates around 90%, a text message campaign will likely get more opens and views than an email fundraising campaign can.
But how can you launch an effective text message fundraising campaign? What do you need to be successful? Well, for starters, you need your supporters' consent to text them and their mobile phone numbers. Luckily, consent for nonprofits to text doesn't have to be in writing in order for you to reach out to your supporters with a text campaign. All you need is verbal permission and, of course, their phone number.
When you have phone numbers of your consenting supporters in a list, enter their contact information in your text fundraising tool. Then, craft a text message that will inspire your donors. Make sure to be concise as longer text messages often don't get read completely.
Don't forget to include a link to your campaign's online donation form when you send the text message. To save characters, use a link shortener like Bitly to shorten your URL.
For more tips on effective text fundraising campaigns, download our text fundraising success toolkit. It's packed with helpful information and resources to make your text fundraising campaign successful.
6. Host a fundraising auction to raise even more
Our last tip is to host a fundraising auction. This event type is effective at raising funds because supporters are drawn in by the chance to win auction items that they bid on. But how do you host an effective fundraising auction?
To start, you need winning auction items that your supporters will be excited to bid on. You don't want to have to pay a premium for the items you're bringing to auction, so it helps to call around and try to get auction items donated from local businesses. Ask them to put together an auction basket or a big-ticket auction item that can be bid on by your supporters.
Next, create an item description sheet for all of the auction items that are donated to your nonprofit organization. You'll want to describe the auction item in the most appealing way possible and, if you can, share its approximate value. It's important to know the approximate value of an auction item for tax purposes.
Then, go through the process of planning your auction event. Much like any other event you'd form a committee, recruit volunteers, etc. You'll also want to have a plan in place for auction item management to secure your items until the big day.
Whether you use bid sheets or digital bidding for your auction, you'll want to keep people bidding for as long as possible. Driving bids is important for raising more for your nonprofit organization. You can drive bids by making announcements about hotly contested items and by sending push notifications for app-based bidders letting them know when they've been outbid.
In addition to bidding at your auction, you can raise additional funds with the purchase of drink tickets, raffle tickets, and fund-a-need items. This gives non-bidders at your event additional ways of supporting your nonprofit even if there aren't any items they're willing to bid on at the auction.
Want to host more successful auction fundraisers? Download our auction success toolkit for tons of tips and resources to make your auctions more profitable.
Conclusion
With these tips for fundraising at your nonprofit, you should be able to raise crucial funds at your organization. Need a partner to help put your fundraising plans into action? We're here to help!